"When you implement Salesforce, a comprehensive Salesforce Implementation Checklist works as the key to maximizing return on investment and ensuring a scalable, enduring solution. In order to maximize your Salesforce investment, unlock its full potential, and ensure long-term success, this checklist is very important."    
Today, Salesforce has strengthened its position as a leading and exceptional CRM platform in the market. Choosing the ideal implementation for your business can pose challenges due to its multifaceted nature, i.e., its complexity and depth.
However, the popularity of Salesforce as a CRM has surged in recent years, with numerous businesses adopting it to efficiently manage their operations.
Successful implementation of Salesforce CRM consolidates all facets of your business onto a unified platform, offering seamless integration and enhanced productivity.    
To ensure a successful Salesforce implementation, keeping focus with a comprehensive Salesforce implementation checklist is important. Thorough planning and meticulous execution are crucial for this complex process, as any oversight can profoundly affect a business.
Insufficient planning can result in avoidable expenses and implementation delays. Given the intricacies involved, Salesforce implementation requires careful attention at every stage to avoid complications.   
If you have arrived here intending to seek Salesforce Implementation Services, you are in the right place. Let us proceed and explore a comprehensive, step-by-step guide for a successful Salesforce implementation.    
What is Salesforce Implementation?   
Salesforce Implementation includes the customization and setup of Salesforce to align with your business processes, requirements, and objectives.
This process involves configuring Salesforce to match workflows, importing data, and training users for optimal system utilization.
The main objective here is to improve the efficiency and effectiveness of sales, marketing, and customer service operations, driving business success.    
Also, read: Benefits of Salesforce Sales Cloud: Implementation and Integration
Say Goodbye to Manual Data Entry and hello to Streamlined Workflows that Spark Joy.
Join us on a journey of automation, accuracy, and time-saving exhilaration. Try CTK Email Parser today and elevate your business to new heights!
Important Questions to Consider Before Implementing Salesforce
You can unleash exponential business growth by implementing Salesforce. However, it is crucial to address important considerations before undertaking the implementation process.
With the software that would revolutionize internal operations and customer interactions, ensuring a seamless transition is important.
Explore these essential questions or Salesforce implementation checklist to ask yourself before initiating your Salesforce implementation: 
1) From where exactly should you start? 
Successful Salesforce implementation involves active collaboration with all stakeholders responsible for utilizing CRM solutions post-implementation. To start the process, a thorough evaluation of core business processes is recommended, either internally or with the assistance of a consulting firm. Consider these key questions to guide the assessment phase:
How does your company operate and how might a CRM make it run more smoothly? 
What concerns you right now? 
What specifically do you expect to gain from Salesforce? 
 Getting an answer to these questions will provide valuable insights into the optimal implementation options to consider while evaluating Salesforce for your business. 
2) What business objectives do you want to accomplish? 
Before diving into the Salesforce implementation process, it is crucial to establish a clear vision. Ensure you have well-defined answers to fundamental questions, such as the purpose behind pursuing Salesforce implementation, the long-term goals you aim to accomplish, and the parameters you will utilize to measure success.    
With the abundance of available customizations, it is important to stay aligned with your expected end goal throughout the Salesforce implementation project. Setting measurable goals from the outset allows your business to maintain focus. So, you need to clearly define your end objectives and align them with the functionalities offered by the platform. 
3) What information is required for implementation, and what can be transferred from an outdated system to Salesforce?    
Confirming all the required resources at the outset of a Salesforce implementation can be challenging, as the precise requirements may not be fully determined initially. The implementation process often reveals key details along the way.
To address this, you should engage in discussions regarding phased implementation, thorough preparation, and adaptability throughout the process. This ensures a flexible approach that allows for resource adjustments and aligns with evolving project requirements.    
When migrating from an existing CRM, structured data can typically be transferred seamlessly. However, if data is scattered across multiple spreadsheets without a unified structure, the migration process becomes more challenging. In such cases, each data source would need to be migrated independently, requiring careful handling and coordination.    
4) How long will it take to set up and launch Salesforce?    
The duration of a Salesforce implementation varies based on complexity. A basic building may be completed in a few weeks, while a comprehensive transformation of the entire business could take up to a year. On average, a Salesforce implementation with moderate customizations typically spans a couple of months.
At Cynoteck, we adopt a comprehensive implementation approach for clients with complex custom requirements, ensuring a detailed scope is set before committing to a time period.       
Also, read: Benefits of Salesforce Sales Cloud: Implementation and Integration
Key Aspects to Consider Before Salesforce Implementation
Implementing Salesforce is a detailed and complex process that demands careful planning and execution. Even seasoned professionals may encounter challenges during Salesforce implementation. Explore our comprehensive Salesforce Implementation Checklist to uncover important considerations before, during, and after the implementation process.    
Copy Infographic
1) Create a project plan for implementing Salesforce CRM
Performing a successful Salesforce implementation project necessitates thorough planning in advance. Key steps in Salesforce deployment planning include:    
Make a structure for your team.  
Plan for efficient resource allocation.  
Have a well-planned project technique.  
To keep track of and complete implementation objectives at different phases, create a roadmap (with deadlines).  
To ensure a smooth Salesforce implementation, it is important to engage your team members and key stakeholders, understanding their needs and pain points. Regardless of the preferred implementation strategy, effective issue management is essential.
Before starting the implementation, set up a dedicated team and evaluate the necessary resources for a streamlined Salesforce implementation process.    
Having a clear understanding of your objectives will enable you to establish realistic goals for your team. It is important to recognize that transitioning to new technology is a gradual process, and a defined purpose will facilitate the smooth adoption of Salesforce by your team, accelerating the implementation process.    
2) Salesforce Customizations and Configuration   
When implementing Salesforce, it is important to prioritize customization and configuration to align with your business objectives.
Customizing Salesforce to your specific requirements, such as custom fields, page layouts, workflows, automation, reports, and dashboards, is essential.
By addressing these custom business needs, you can optimize the implementation to accomplish desired outcomes.    
To fully leverage the potential of Salesforce, effective communication with your Salesforce team is essential. By clearly expressing your organizational needs and desired outcomes, you enable them to customize Salesforce accordingly.
This ensures that your implementation aligns with your specific requirements, allowing you to maximize the benefits of Salesforce and achieve optimal results for your organization. 
Also, read: Mastering Salesforce Experience Cloud Implementation: A Comprehensive Guide
3) Ensure Integration with Existing Apps    
Get the full potential of your Salesforce implementation by seamlessly integrating it with your existing systems. For this, you need to conduct a thorough review of your systems and integrations to ensure a smooth integration process.
Leverage Salesforce's capability to integrate with third-party apps, consolidating data from multiple sources. By integrating your existing applications (AMS, LMS, ERP, etc.) and migrating data from legacy systems, you can avoid starting from nothing.
This integration minimizes data entry errors and boosts team productivity, improving overall business efficiency.    
4) Data Migration from Legacy System to Salesforce    
Data migration is a crucial step in Salesforce implementation, involving the transfer of data from legacy systems to Salesforce. It plays a vital role in ensuring that the organization has access to accurate, complete, and up-to-date data in the new system.
Before initiating the data migration process, it is essential to verify the quality and integrity of the data to be migrated. Data migration is a time-consuming process that varies in duration based on the complexity of your existing data.
Additionally, by running reports and analyzing the data, you can identify patterns and trends that provide insights into the effectiveness of your data in supporting business objectives.     
5) User Training and Adoption
Driving user adoption is a critical challenge in Salesforce implementation. To maximize the value of the platform, it is crucial to provide effective user training. User adoption refers to the engagement and utilization of Salesforce by your team members.
By developing a comprehensive training plan and delivering instructions through different methods like online courses, webinars, and in-person sessions, you can ensure that users are provided with the knowledge and skills to effectively use Salesforce regularly.  
6) Perform Quality Checks, Testing, and Deployment 
Quality Assurance is a crucial aspect of Salesforce Implementation to ensure that it aligns with the organization's requirements. Thorough testing is conducted to validate Salesforce against business requirements and identify any issues or bugs before deployment to production.
By simulating different scenarios and workflows, the system's functionality is verified. Ongoing monitoring and maintenance are also essential to sustain optimal performance.
Furthermore, implementing strong quality assurance practices guarantees that Salesforce meets your business requirements and operates effectively throughout its lifecycle. 
Also, read: Mastering Salesforce Marketing Cloud Implementation: A Comprehensive Guide
7) Post-implementation Support and Maintenance 
Beyond implementation, ongoing support is crucial to ensure the optimal performance of Salesforce. Regular updates, bug fixes, and troubleshooting are essential to maintain the system's functionality.
Reliable support personnel should be accessible to address any issues and provide guidance to users when required.
By prioritizing support, you can ensure that your Salesforce implementation continues to operate at its full potential, empowering your team to achieve its goals effectively.    
8) Continuous Improvement and Updates 
Adopting continuous improvement and innovation is vital for sustained post-implementation support. As your organization evolves, it is essential to align the CRM system with changing needs.
This includes identifying and incorporating new features and functionality to improve system performance.
By cultivating a culture of ongoing improvement, you can optimize efficiency and proactively adapt to the dynamic business landscape, staying ahead of the competition. 
Salesforce introduces updates three times a year, known as winter, summer, and spring releases. These updates are seamless and automatically implemented without any system downtime.
Staying informed about these updates is crucial to ensure your team is prepared and your software is up to date.        
Organizations can accomplish a successful implementation by following this Salesforce implementation checklist.
It includes customizing and configuring Salesforce to meet specific requirements, accurately migrating data, providing effective user training, and conducting thorough quality assurance testing.     
Also, read: 5 Signs that you need a CRM Implementation Consultant
Salesforce Implementation Checklist – Takeaway
Implementing Salesforce is a challenging process that requires careful planning and execution. It involves creating a suitable schedule, assembling a capable team, developing an adoption strategy, and utilizing appropriate tools.
The complexity of deploying Salesforce solutions can be overwhelming, especially with the multitude of options available. Also, understanding Salesforce's standards, features, and pricing can be a daunting task.
So, it is natural for potential users to feel overwhelmed due to the preparation and difficulties associated with adopting Salesforce quickly.    
A successful Salesforce implementation requires meticulous planning, comprehensive analysis, and effective execution. By adhering to the Salesforce implementation checklist provided, you can streamline the process and optimize the advantages of using Salesforce for your business. 
Looking for Salesforce Implementation & Consulting Services
Send us your requirements, we will get back to you with a quote.
Salesforce Implementation Partner   
The Salesforce implementation process needs a dedicated commitment from the entire organization. It is essential to have a well-defined plan and execution strategy in place. Also, flexibility plays an important role here in accommodating any necessary changes throughout the process, ensuring successful implementation.    
Looking for a trusted Salesforce implementation partner? Look no further than  Cynoteck, a leading provider of high-quality Salesforce implementation services. Our team of experienced consultants and implementation leads will guide you through the entire Salesforce journey, ensuring streamlined business operations and increased productivity.
With over 10 years of expertise, we are a globally recognized Salesforce implementation partner, assisting businesses of all sizes and sectors in unlocking their growth potential. Connect with us today to take your business to new heights with Salesforce.    
Take the first step towards a successful Salesforce implementation by requesting a consultation today. Our team of experts at Cynoteck is ready to understand your business needs and provide tailored solutions. 
Also, read: CRM Implementation Failure: What Went Wrong?
Frequently Asked Questions
1) What is Salesforce CRM implementation?
CRM implementation is the strategic deployment of customer relationship management software, allowing organizations to effectively manage customer interactions and optimize business operations. To be precise, Salesforce CRM implementation refers to integrating Salesforce products into an existing CRM system, empowering businesses to analyze customer interactions, streamline processes, and achieve successful outcomes.  
2) Why should you implement Salesforce?
Salesforce provides a comprehensive infrastructure that includes native solutions like Sales, Service, and Marketing Cloud, catering to the needs of sales and marketing professionals. Furthermore, AppExchange, Salesforce's software marketplace, hosts many third-party solutions designed to improve the core platform's operational capabilities. If you are new to CRM or lack technical expertise, it is advisable to engage a skilled Salesforce implementation consultant like us who possesses in-depth knowledge and experience with the platform.   
3) Are small and medium-sized businesses a suitable fit for Salesforce?
Salesforce is not only suitable for large enterprises but also offers powerful automation tools for smaller businesses. It excels in streamlining and automating processes, allowing teams to work more efficiently and consistently. Being cloud-based, it eliminates the requirement for expensive server infrastructure and software installations on individual computers. Additionally, Salesforce offers flexible subscription and user license options, enabling businesses to align their payment plans with their budgets and specific functionality requirements.  
4) What are some specific problems encountered when implementing Salesforce?
Following are a few typical problems encountered while implementing Salesforce:  
– Lack of understanding of the objectives and requirements of the business  
– Users' opposition to change  
– Adaptation to current systems  
– Lack of expertise  
– Data cleanup and migration  
– Time and money constraints  
– Lack of user adoption and training   
– Constant support and maintenance.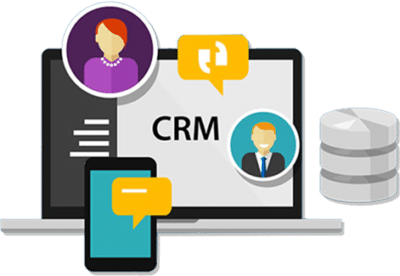 If you are new to automation and confused about Workflow or Process Builder. Need not to worry, we have got you all covered. Talk to our experts and clear all the cloudy thoughts about automation.