The progress of any CRM implementation depends on its general adoption by end-users, and Salesforce is also the same. Whether your company is pushing out a new Salesforce implementation, a new AppExchange application, or new org features to enhance user performance, having an efficient training strategy is the most reliable way to assure successful change management and user adoption.
The lack of Salesforce end-user training can demonstrate itself in several ways and can induce severe setbacks on the way to achieve higher productivity, and it may also lead to a total failure of Salesforce deployment. For example – suppose that you have migrated from your traditional CRM system to Salesforce, which costs you a sumptuous amount of money and time.
You will be excited because you've implemented one of the most reliable cloud CRMs available today. But suddenly a notice appears that some sales reps frenetically minimizing the windows with overloaded Excel spreadsheets and showing an initial Salesforce dashboard. This can be a kind of failure that can occur, but there may be many other cases too.
Businesses today are so engrossed and utilized by the software implementation process that the end-user training best practice processes completely skip their mind. Now, as more and more businesses switch to SaaS commodities, the implementation status is easing although very minimally, while different situations may need different tactics. As this problem will not resolve by itself and needs some investments into its resolution, so let's take a closer look at its consequences and solutions.
This blog highlights some general points and conditions that show that Salesforce end-user training is a necessary solution here, for smooth implementation and functioning.
How end-user training is an essential part of any successful Salesforce implementation
Offering different training options is essential for helping employees adapt to change. To make sure that none of the things are left behind throughout the learning curve; planning and executing a strategic Salesforce end-user training plan is necessary. So, here are some points that are a 'must-read' example for Salesforce end-user training, which will help drive your training efforts:
Copy Infographic
1) Understanding and mastering the software is very important
A deep understanding of any software will always make you prepared for any ups and downs encountered while implementing that software. If we talk about Salesforce, it comes with a guide of 3,000 different pages for all the first-time buyers of this software. The guide is divided into tiny details of the entire software tool and how this can be utilized for various CRM purposes. Salesforce is user-friendly, but not from day one. It is not that easy as it seems, which is why Salesforce takes the effort to give a large user guide. It needs time to get used to its processes and functioning.
Also, read: Top 5 Reasons to use Salesforce Community Cloud
2) Clean, uniform, and reliable data creation requires thorough training
Whether any organization uses Salesforce or any other CRM, data quality is always considered as of utmost concern for producing quality output. If the input data and information is flawed, inconsistent, and unreliable, the output given even by a world-class software like Salesforce will be unusable. Hence, the need to train users to create uniform, error-free and reliable data, is necessary and a must-have skill.
Like anything else that seems challenging in the beginning but develops with training, in the same way, data input also requires training. Salesforce training helps users to discover how to produce proper data that the CRM software can utilize for complete synthesis and more solid results.
Also, read: How to create Campaign in Salesforce for Sales Departments: 5 Best Practices
3) Customizations: from selection to deployment
Businesses spend several years on Salesforce, however, to make it a solid investment you need to give Salesforce end-user training to the users to get the maximum out of it. Salesforce AppExchange has around 2,800+ apps available for users. Unless one understands the end-use of these applications and integrations, like how they can be implemented into the tool, it is equally good as not having them.
A software administrator can find apps that can increase the tool's performance by having proper Salesforce administrator certification and training. It is simply like becoming a more skilled mechanic who understands which adjustment will make the vehicle a high-performing, octane-powerful one. And for this, you need Salesforce classes.
Also, read: 7 Reports in Salesforce that will help you boost revenue
4) Personalized training for each team
Discovering and learning new technology can become a complicated process without adopting a recommended training program that utilizes your data, with your commands plus your Salesforce instances, and resembles your preferred training method. General training can help, but there's nothing more helpful than personalized training to meet your requirements.
The requirements of today's Salesforce consumers differ considerably. Support agents require a comprehensive set of productivity tools to deliver faster, smarter, and more personalized consumer service. Therefore, provide your team with the tools they need to learn and master Salesforce. Give your developers and admins access to different customized training programs. It's essential that to fully train your users to obtain all the benefits of your explicit Salesforce implementation like higher adoption rates, smoother deployments, and a higher rate of return.
5) Using real-life examples for training
The effectiveness of your training program completely depends on how adequately your training methods are tailored to meet the requirement of each employee. Procedures and techniques used for training could range from a Developer to a Salesperson to an Architect and to an Admin. By sustaining the relevancy of these training programs in control, you will surely be competent to get a greater turnover, during the long run.
Each Salesforce user training session should be tailored with real-life examples so that the team can connect easily to what they lack and how to fill any persisting difference, keeping in mind your unique industry, client base, and challenges. This will make your team improve communication and processes both within and with clients, stay on top of consumer opportunities, and understand what is actually occurring within your business at every level to further grow your business.
Some Key Points to Remember:
Salesforce is a vast application, not all areas may apply to a business. So, end-users must be provided the training for the subset of capabilities enabled to them.
Salesforce provides a lot of end-user training content courses via trailhead. It is an online self-help learning tool that can be very helpful for organizations
Salesforce also provides capabilities to assign and track learning goals for team members.
End-user training should be documented and ready for usage, as there are always team members getting to add to the team. Readily available training content can help new joiners to adopt CRM effectively. 
Also, read: How to go about Salesforce outsourcing with minimal risks for your business
Conclusion
You must always remember that implementation is a distributed process among IT leaders, system champions, implementation teams, your preferred vendor, and the organization. And it is necessary to maintain communication and engagement during the implementation process. And Salesforce implementation is closely linked with end-user training which can make a huge difference in the success of this software.
End-user adoption can be one of the most difficult tasks to achieve with any CRM, however, it is likewise one of the most important aspects. Any organization can circumvent top Salesforce user adoption difficulties and gain maximum Salesforce ROI with the initial and ongoing support of direct managers along with training best practices. Understanding these four critical implementation steps above will help you understand why Salesforce end-user training has now grown to be one of the most coveted professional credentials for any CRM or marketing expert. With proper training, you will be able to get the maximum value out of your Salesforce CRM software.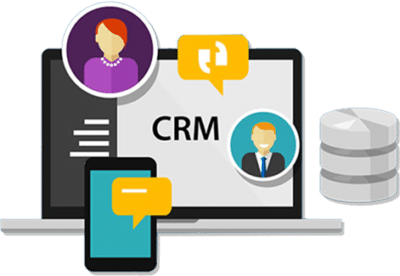 If you are new to automation and confused about Workflow or Process Builder. Need not to worry, we have got you all covered. Talk to our experts and clear all the cloudy thoughts about automation.