Omnichannel a new buzzword in the business world which means to seamlessly deliver customer services/support on multiple channels. Salesforce releases a new feature Omni-Channel as a Beta in Summer '15 and GA as of the Winter '16 release. This tool sits inside either the Sales or Service Console. It is a flexible, customizable feature and can be configured without writing a single code. Once this is enabled and configured automatically push the right work to the right person who has the capacity to help in real-time. Omni-Channel currently supports cases, leads, chats, SOS video calls, orders, social posts, and custom objects.
For example, through omnichannel one can configure routing rules to assign cases to agents or configure routing rules to assign leads to salespeople.
Here is the complete Omni channel implementation guide in Salesforce
How to setup Omni-Channel in an org.
Navigate to Setup -> Build – Customize -> Omni-Channel -> Omni-Channel Settings and click on checkbox Enable Omni-Channel
Step 1: Create a Service Channel
Navigating to Setup -> Build -> Customize -> Omni-Channel -> Service Channel
In the next step, you need to setup Service Channel which determines which object should be enabled for Omni-Channel objects such as a case, lead, SOS session, or even a custom object. And also, can assign Custom Console Component as a footer.
Step 2: Create a Routing Configuration
Navigating to Setup -> Build -> Customize -> Omni-Channel -> Routing Configuration
In this step, you need to fill three basic information for Routing configuration
Basic Information – This is required section in which you need to add Name of Routing configuration, Developer Name and Overflow Assignee (If you don't give the overflow assignee access to the object types in your queues and set an overflow assignee to every routing configuration, overflow assignments won't work.)
Routing Setting – In this, you need to determine the order in which work items across your Omni-Channel queues get pushed to your agents. Lower-priority items are pushed first. This setting determines how to evenly distribute work items to your agents. It acts as a tiebreaker if two or more agents qualify to take on the same work item. Least Active routes to the agent with the fewest number of open work items. Most Available routes to the agent with the most open capacity in proportion to their set capacity.
Push Time-Out (seconds) – Amount of time agent has to accept a work assignment before the request is routed to another agent.
Work Item Size – In this section, you need to give a size of the work item and what is the percentage capacity.
Step 3: Enabling a Queue
Navigating to Setup -> Manage Users -> Queue
In this step, you need to create a new Queue that will configure with Omni Channel Routing. This will push work from the queue to agents in the Console. In Queue Member you need to select the users to whom the works are assign.
Step 4: Create Presence Statuses
Navigating to Setup -> Build -> Customize -> Omni-Channel -> Presence Statuses
In the Presence Statuses there are only two options: –
a) Online
b) Busy
Online statuses let agents receive new work items and busy statuses make the agents appear away and indicate that they are unavailable to receive work items.
Step 5: Presence Configuration
Navigating to Setup -> Build -> Customize -> Omni-Channel -> Presence Configuration
In this setting, you define how much work agents can accept and which Omni-Channel they can access. With Presence Configurations, you can specify your agents' overall capacity for work items i.e the amount of work an agent can take on at a time. In addition, you can indicate how agents can interact with work that was assigned to them, such as whether or not agents can decline assignments.
Step 6: Granting access to Profile for Presence Statuses.
In this step, you just need to open the particular Profile page to whom you want to give access for Presence Statuses. You can just add Presence Status name under the related list name "Enable Service Presence Statuses Access".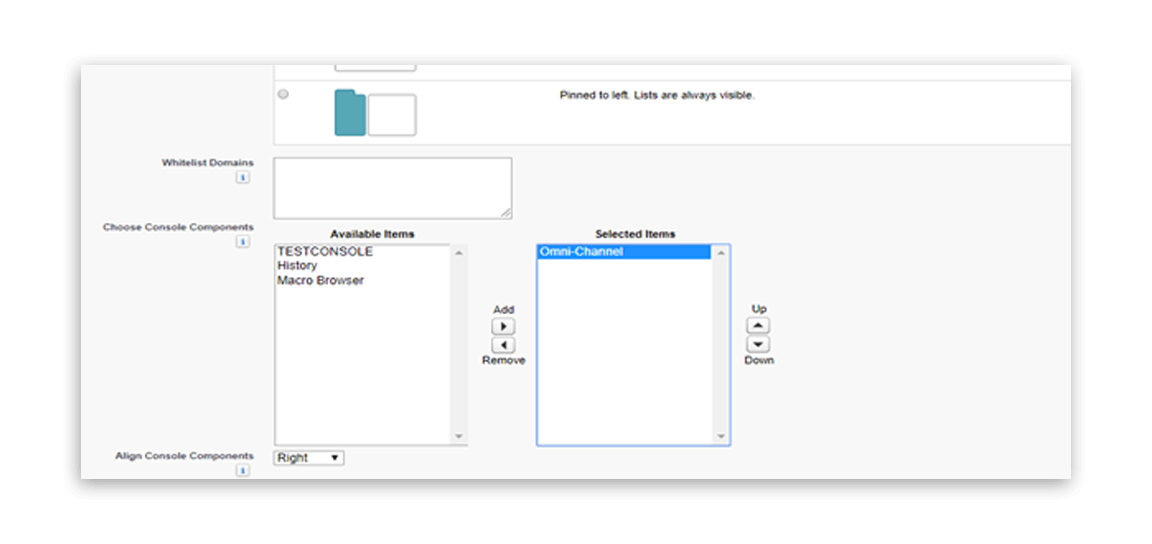 Step 7: Adding Omni Channel
This is the last step to complete the Omni Channel setup.
If you want to use the Omnichannel in Classic mode, you need to add the Omni Channel component in the Service Console app.
Navigating to Setup -> Build -> Create -> App -> Click on Edit of "Service Console" app
If you want to use the Omni Channel in the Lightning mode, you just need to create or edit App and Add Omni Channel using "Add Utility Item".
Navigating to Setup -> App -> App Manager
Conclusion:
By this feature, we can deliver custom work assignments automatically according to their eligibility in the real-time. It prioritizes the work and makes efficient utilization of Agent Capacity/Work Management.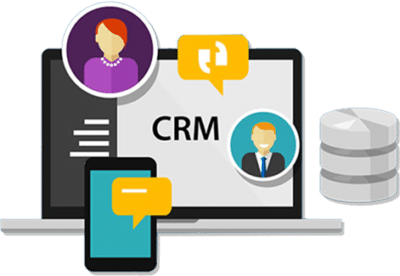 Need to enrich your Salesforce CRM with business focused solutions? Contact our team to understand, how we can help you in achieving your CRM goals.