When any business expands its horizons, it is natural for it to search for ways to upgrade its present accounting software. The features and tools that helped your business grow in the beginning can now be a hindrance to its growth. But, on a more positive note, it is understandable that transitioning to new accounting software is time-consuming, and all progress occurs when you undertake it outside of your comfort zone.
So, the business should be prepared to explore all the possibilities associated with the new accounting system, which has never been considered before! This is how long-term growth is achieved. Rather than continuing to do what you have been doing, you should examine your business's limitations and determine whether to leave certain tools and practices in favor of something more intuitive, flexible, and robust to support your growing operation. 
The growth and development of any business bring along with it changing client demands and expectations. This can have a significant impact on client relationships. When it comes to small and medium-sized businesses (SMBs), they are continuously on the hunt for innovative technology to help them with customer insight reporting, accounting, and business procedures. When searching for accounting software, there are a few well-known names on the market, but which is ideal for your business?
As time passes and businesses expand, the quick and easy decision-making solutions they employ become outdated and poorly thought out. We can consider QuickBooks as an example. Every QuickBooks user initially loved this software, but as time passed, they discovered that QuickBooks wasn't the ideal option for them.
QuickBooks's simplicity and ease of use turned out to be its major flaw later on. Simplicity indicated a lack of sophistication, and ease of setup became a concern after it was discovered that there were fewer accounting and auditing controls.
Also, QuickBooks can only keep track of and process a certain number of records. So, what should be done once that limit has been reached? Furthermore, users can edit uploaded transactions directly in QuickBooks, and no record of those modifications is kept.
If you're having all these problems, it's time to upgrade to a more optimized solution, such as Business Central, before it's too late.
Now let us understand more about these two prominent financial management and advanced reporting platforms: Microsoft Dynamics 365 Business Central vs QuickBooks. 
Overview
What is QuickBooks? 
QuickBooks is an accounting software package produced by Intuit. It is a global technology platform for small businesses and start-ups. This software is meant to assist small and medium-sized businesses with client invoicing, bill payment, report generation, and tax preparation.
Its focus is on document records and the processes around them. It comes in a variety of editions as desktop applications for Windows. You can use either the Mac or the online version. 
Also, read: Procurement Cloud and other Cloud-based Purchase Order System – The Business Overview
What is Microsoft Dynamics 365 Business Central? 
Microsoft Dynamics 365 Business Central is an enterprise resource planning (ERP) solution with accounting capabilities that are designed for growing small and medium businesses looking to scale up their business processes. Inventory management, cash flow forecasting, customer relationship management, and real-time insights are some of the accounting features of its functionalities.
Microsoft Dynamics 365 Business Central is an excellent option for many business applications because of its wide range of capabilities. 
The platform integrates with Microsoft's whole Office suite, including Outlook, Excel, and Teams. 
Signs that indicate that your system is outdated: 
Your accounting software is your business's financial backbone. Despite this, many businesses change at a faster rate than their accounting systems can keep up with. As a result, they frequently are unaware that they are utilizing an out-of-date accounting software system that lacks the functionality necessary to meet their changing requirements. 
Manual data entry errors and timely invoicing cannot be solved by just hiring more people. 
Even with more frequent and complex reports, there are still gaps in the data.  
Operating with incomplete data has a negative impact on sales and customer satisfaction. 
It is difficult to access corporate data from any location at any time. 
Switching between several programs and systems that cannot communicate with one another. 
However, addressing your growing pains entails more than just improving your hardware and software. 
Take QuickBooks as an example; you may find yourself in the kind of situation where you have outgrown it today; do not be surprised; you are not alone. 
Multiple QuickBooks users are happy with their initial choice, and it is only with time and experience that they realize QuickBooks was not the best option. QuickBooks's simplicity and ease of use can also be its downfall overall. Simplicity reveals a lack of understanding, and the ease of setup becomes a problem when you realize it also entails a lack of accounting and auditing controls. 
If you have been using QuickBooks for a while, you may be aware of one or more of these concerns: 
Records limit reached – QuickBooks has a limit on the number of records it can process and store in its database. There are restrictions on the number of employees, the number of transactions that can be posted, and so on. Once you have reached those limits, your only option is to start deleting your QuickBooks history. 
QuickBooks data is vulnerable to direct modification within the data tables if having an insecure file format. This enables for "modification" of uploaded transactions after the fact, with no record of the changes made. Using it, you can even create out-of-balance transactions with your data (Credits do not equal Debits). 
Also, read: 5 Ways how data visualization has helped our clients make more money
Microsoft Dynamics 365 Business central vs QuickBooks – Comparison
Both Microsoft Dynamics 365 Business Central and QuickBooks are accounting software systems that may be used by a variety of businesses. Let us look at some of the significant differences between these two options to see which one is best for your business. 

Copy Infographic
1) Scalability and accessibility 
Both QuickBooks and Dynamics 365 Business central have a variety of options, and the one you choose determines which features you have access to. These plans include capabilities for administrative, tax, personnel, and project management features.
Dynamics 365 Business central is designed to be flexible, allowing you to add and remove modules and advanced capabilities that your business needs. 
2) Customizations and integrations 
Users can customize the platforms in both QuickBooks and Business Central. Forms, invoices, quotations, and receipts can all be customized in QuickBooks. 
There are numerous choices in Business central for sorting and customizing data to meet the needs of each user. The bookmarked and homepage tabs can also be personalized per user, making it simple to navigate throughout the platform based on the information you require. You can quickly share information across departments thanks to the Microsoft 365 (formerly Office 365) integration. 
3) Data Security 
The file structure in QuickBooks is not very safe. It allows users to make changes to previously posted transactions. Furthermore, no record of the changes made is maintained. Tracking is always active in Business Central, and it keeps track of all changes. From an audit perspective, this is very important. 
4) Reporting 
These platforms offer pre-set reports for all system areas. QuickBooks provides custom report creation and sharing capabilities, and Microsoft Business Central delivers account schedules and native interaction with Power BI for more in-depth analytical capabilities. 
Multi-lingual functionality 
Microsoft Dynamics 365 Business Central provides support for over 30 languages, whereas QuickBooks does not. 
Multi-currency functionality 
QuickBooks has limited multi-currency functionality. Microsoft 365 Business Central, on the other hand, provides comprehensive multi-currency transaction capabilities that can be updated automatically using exchange rate services. 
Financial audit trail 
Although both programs keep track of documents, only Microsoft Dynamics 365 business central audits financial postings. 
5) Different Versions 
QuickBooks is available in three different versions: QuickBooks Pro, QuickBooks Online, and QuickBooks Enterprise, each of which is based on a different platform. It is not easy to switch or upgrade from one version to another, like from QuickBooks Pro or QuickBooks Enterprise to QuickBooks Online. 
Microsoft Business Central is built on Microsoft Azure, just like its predecessors Dynamics NAV and others. It has compatibility and integration features. It ensures a smooth transition to the upgraded version. 
Also, read: Performing a bank reconciliation in Dynamics 365 Business Central
What makes 365 Business Central better than QuickBooks? 
Growing businesses of today will run into issues with the limitations of QuickBooks, as QuickBooks' database is not capable of scaling to meet a business's development beyond a certain point. Furthermore, online security has become a big concern for businesses. While there have been recent advancements, QuickBooks security still pales in comparison to Dynamics 365 Business Central security. 
D365 BC's value is one of its strongest points, with Microsoft claiming that Business Central has 800+ more features than QuickBooks. Business Central also includes features that go beyond scalability and reporting. In addition, when comparing prices, Microsoft Dynamic is significantly less expensive than QuickBooks. A more robust system, Dynamic 365 prevents employee theft and errors. 
Limitations of QuickBooks 
QuickBooks has weak security options, and it is all too simple to make mistakes with inappropriate data access. 
QuickBooks is not a robust program, and no login records or modifications to master records are possible. 
QuickBooks has few reporting options, making it difficult for customer insights and analytical capabilities. 
QuickBooks is not designed to be scaled. As a result, if your company is expanding, you should consider adopting Dynamic 365 BC to improve your billing alternatives. As with QuickBooks, it is difficult to manage third-party or diverse customer locations. 
Also, read: Business Central Integration with LeafLink Cannabis CRM
How is migrating from QuickBooks to Business Central beneficial? 
Dynamics 365 Business Central is a comprehensive solution that is capable of handling complex business processes, improving compliance, and securing workflows. 
Because Dynamics 365 Business Central and Dynamics NAV share a common codebase, users can effortlessly move between on-premises and cloud versions. 
Due to extensive integration with Microsoft productivity Office 365 programs, customers get the most out of the Microsoft ecosystem, increasing productivity and usability. 
Dynamics 365 Business Central is built on the safe and secure Microsoft Cloud Azure platform and can scale to handle growing user counts and transaction volumes. There is also a web-based reporting interface with a plethora of reporting options. 
What data can we import from QuickBooks Online to Business Central? 
The following data can be imported from QuickBooks Online to Business Central: 
Customers
Vendors 
Items
Accounts ledger 
Beginning balance transactions in the general ledger 
On-hand quantities for inventory items 
Documentation for consumers and vendors, invoices, credit memos, and payments. 
You can migrate complete amounts on sales and purchase documents. You cannot update amounts that have been partially paid. For instance, if a customer pays $300 of a total of $500 on a sales invoice, you can move the entire $500.
If you have received partial payments, you will need to manually update them before or after migrating your data. To make things easier afterward, it is recommended that you apply outstanding transactions before migrating. 
Always Remember: 
Specifying the accounts to which transactions should be migrated is an important part of the migration process. Before migrating data, it is an innovative idea to plan this mapping. For instance, consider the accounts for which you record transactions: 
Customers are sold things or services. 
The act of purchasing goods or services from a vendor. 
Changes to the general ledger. 
Account numbers must be assigned to the general ledger accounts in Business Central. In QuickBooks Online, double-check that account numbers have been allocated to your accounts. 
Also, read: 5 Easy steps for sales return in Business Central
Key Benefits of moving from QuickBooks to Dynamic 365 Business Central 
Copy Infographic
1) Features 
Business Central includes about 800 capabilities that QuickBooks Online Plus lacks, and it is an ERP that can be customized to be used for accounting purposes. This is primarily because Business Central is a Microsoft ERP solution rather than merely an accounting solution. Business Central provides the functionality to fix all of QuickBooks' weaknesses, and it has the best scalability and reporting capabilities. 
2) Pricing 
When comparing Dynamics 365 user pricing to QuickBooks user pricing, Dynamics 365 comes in at USD 70 per user per month, whereas QuickBooks Enterprise Solution can cost up to USD 184 per user per month for the Platinum edition. 
3) Auditing 
Business Central Audit Trail and Reporting: The audit trail in Business Central is far more comprehensive, safeguarding firms from errors and employee theft. Users in Business Central, for example, must reverse voided transactions instead of deleting them (whether intentionally or accidentally). As a result, there will be a valid audit trail. 
4) Reporting 
Business Central's reporting capabilities are very extensive. For example, use a web-based reporting portal to view open purchase orders and purchase comparisons in accounts payable, connect your data easily to a full reporting solution. Power BI, to view salesperson performance analysis in order entry reports, and grant different data access permissions to different users.  
5) Seamless Integration 
If you use Microsoft Office, Outlook, Excel, or any of the other Microsoft products, you will be amazed that how simple they are to use – and how quickly data flows between them. For example, you can create quotations and invoices directly from Outlook. 
Also, read: Payment Tolerance – Business Central user manual
Conclusion 
It has become crucial for businesses to work with reliable and robust software to optimize their business operations. The best decision you can take to help your business expand is to use Microsoft Dynamic 365 Business Central. With its own set of benefits and purposes, Microsoft Dynamics 365 is a more capable solution than any other advanced reporting platform like QuickBooks. It is ideal for large businesses with multiple business operations. 
Migrating your business from legacy accounting software to a full-featured ERP/CRM system can be a challenging task. As you are already aware that Microsoft Dynamics 365 Business Central provides businesses with far more capability and resources than QuickBooks, but with so many options, it can be difficult to know where to start. Not to worry, we have extensive knowledge and experience using modern technologies and can help you make practical business decisions. Contact us today if you are interested in migrating from QuickBooks to Dynamics 365 Business Central.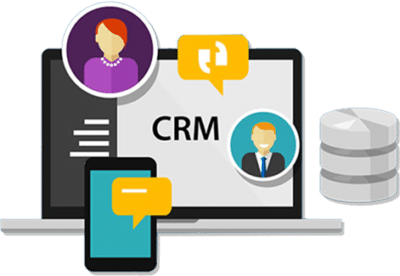 Microsoft Dynamics 365 Business Central is an all-in-one ERP business management solution that helps you connect your financials, sales, service, and operations to streamline business processes. Connect our team if you are interested in implementing Dynamics 366 business central in your business.