In today's era of growing and competing businesses, keeping tabs on spending and purchasing can be as simple or as complicated as the systems that are in place to manage these activities and tasks. Gone are the days of lost invoices, and receipts are ultimately behind us. So, organizations today can no longer count on spoken agreements and handshakes to make smart decisions regarding purchasing goods and services.
These organizations are floating from conventional time-consuming procurement processes to a more adaptable cloud-based procurement system that is clipping down organizational costs worldwide. Tools such as purchase order software make these agreements trustworthy and trackable.
Latest technologies have steered in a new generation of procurement, which is established on cloud technology. There are a ton of reasons why a shift to cloud-based procurement is advantageous for businesses. Most prominently is the accessibility and organization of the procurement process itself.
Several businesses are aware that manual tools and legacy systems are not the most suitable options to manage the complicated procure-to-pay cycle. Using purchase order software, you can automate the whole process, increase efficiency, and reduce the probabilities of any discrepancies that may occur due to manual entries.
What is a Purchase order system?
Businesses at some point over time moving with small or big operations are undoubtedly required to buy goods or services from another company. It does matter whether it is a ton of small purchases or a few big purchases, businesses require a method to track all those orders.
This is where a purchase order system comes into play, it lets you create and manage the orders – from the purchase requisition through to retailer payment to streamline your purchasing process. It's essential to build a workflow that assists businesses to manage their PO's, as handling purchasing, and procurement can be a daunting task.
A cloud-based Purchase Order system allows businesses to efficiently automate and manage to spend in developing a workflow that caters to their specific business practices.
Streamline your purchase order process with Dynamics 365 Business Central.
Say goodbye to manual data entry and paperwork and hello to automated order processing, real-time inventory tracking, and customizable reporting.
Why use a Cloud-based Purchase Order system?
Businesses use Word or Excel to build purchase orders and are often happy with email threads or verbal commitments.
However, despite their name, there are more advantages of cloud-based purchase order systems. Here are the benefits of automating your processes with purchase order software:
Copy Infographic
1) Reduces the time spent on procurement processes
You can lower the time spent on most tasks associated with procurement by implementing a dedicated system. It also helps in the following:
One-stop-shop for information that saves you time searching for appropriate information.
Less manual data entries.
Digital, fast, and secured approval processes are quicker than manual ones.
Time spent on invoice processing generally goes down.
When doing budget controlling, a more nominal time is spent on tracking commitments. 
With the entire team involved in the purchase process working together in a dedicated system, they all will have access to the same information in real-time.
2) Improved control budgeting/spending
Essential information related to a purchase order can be added beyond the purchase order sent to the supplier.
With all of your spending directly there in one purchasing and procurement system, you can efficiently track and manage your spending. In procurement software, you get all the relevant information in one place.
It can be:
Information related to the processing of invoices (department, account, project).
Information regarding billing or cost allocations.
File attachments linked to the purchase order (for example – quotes).
Also, read: Business Central Integration with LeafLink Cannabis CRM
3) Keep a track of incoming orders and avoiding duplicate orders with improved inventory management
If a single person in your organization is in charge of making purchases, maintaining track of orders may be uncomplicated.
But as your sales rise, the purchase order system can maintain a track of what's ordered, when, and by whom.
It may appear clear but keeping a well-organized cloud-based purchase order system makes it straightforward to determine what products are coming in at any time, making shipping and inventory management simpler.
4) Uncomplicated access to historic data with a digital archive and improved inventory management 
A searchable archive is a source of information that assists you in multiple ways, as you can effortlessly discover previous orders, retrieve information regarding how much has been ordered from a seller over time, get reports on orders connected to a budget, etc.
Procurement software lets you see what's available in your inventory, so, when a consumer makes an order, you can understand that you have those items in stock, enabling you to prevent any unhappy consumers in the future.
5) Improved data security with a Purchase Order System
You can choose who should have access to view, modify, approve data in the purchasing system with the help of digital access control. There are several systems today that come with additional security measures. Some examples could be the single-sign-on feature or 2-factor authentication. These security measures along with periodic backup routines save your valuable data.
6) Good quality work with appropriate planning 
Using this cloud-based purchase order system, you can easily make out who made the changes and when were they made. So, your entire process become less prone to errors, and accuracy is also not compromised, which ultimately means that you get good quality data and work.
With the help of the PO system different departments have access to the purchase orders in the system, members from different departments can plan and schedule their workdays based on procurement and purchasing. 
Also, read: CRM Experts that put your business first – Top hiring strategies
How to automate your Purchase Order System process?
Purchase order automation can simplify and streamline your purchasing processes. These manual purchasing processes are not only slow and clunky, but they're error-prone too.
This results in delays in procurement, insufficient vendor relationships, and additional costs. PO system process automation helps neutralize all these manual processing issues.
1) Map down your purchasing process with the help of a flowchart
Every organization has stakeholders with distinct purchasing requirements united under the same roof. Mapping the whole process lets you determine possible edge cases and adjust accordingly, in your purchasing policy, ensuring that your company is ready for automation. 
Answer to these questions can make things clearer:
Who makes a purchase request in your company, and who approves it?
What are the thresholds, and who receives the goods or services?
What is the budgeting process for this purchase?
You can begin building your purchasing system after you are clear on the purchasing process as a whole.
2) Set up and define approval rules, communicate them to your team, and then choose the purchasing software 
You need to clearly describe the approval authority for each kind of purchase. Always keep in mind that unnecessary approval steps raise the overall processing time. And a strict approval approach assures that you have the appropriate mechanism that manages expenditure.
Now search for the best purchasing software for your company. Make sure that the system you select has a great customer service team behind it, especially if you've never utilized a cloud-based PO system before.
3) Design your purchase order, and implement your PO system
Relying on your business, you may need to include detailed information on your purchase order to comply with industry standards and legislation.
You need to gradually start implementing the new software into your business by letting the most significant decision-makers at your organization utilize it first.
After a simple demonstration, you can make your system running fully functional.
Also, read: Automated Purchasing Systems for Business Growth: The 2022 Guide
How Do Online PO Management Systems Work?
Purchase order computer systems make the purchasing process more efficient and permit for more payment tracking and beneficial inventory.
Several organizations follow the identical lifecycle when building and handling purchase orders.
Copy Infographic
1) Requisition
This stage involves recognizing a business requirement that can be fulfilled by purchasing services or goods. For businesses with reliable procurement departments, this stage generally involves obtaining quotes from numerous suppliers and bargaining prices.
2) Approval
This step involves the approval of the purchase order. Usually, PO approval requests are generally approved by a dedicated procurement manager(s) (30%), individual department managers (34%), or an assortment of the two (26%).
3) PO processing
Under this step, the actual creation of the purchase order occurs. It depends on the business's adoption of technology, whether the created PO system are sent to suppliers manually, semi-manually, or on a fully automated basis. Most small businesses begin manually with paper-based purchase order forms. 
4) Acknowledgment
This stage involves the supplier acknowledging and accepting your request by confirming the terms of your purchase order.
Yet, there are unexpected circumstances that leave suppliers with no option but to request new terms. If this happens, the PO system can be changed via a change order process.
5) PO change order
Both the supplier and buyer can initiate a change order process. On the buyer side, buyers generally demand a change order because of an incorrect unit of measure (UOM) being utilized in the purchase order.
And, on the other hand, a supplier can change orders due to wrong pricing, discontinued items, stockouts, or disagreements over the items in the purchase order.
6) Close Purchase Order
After verifying all the information, when there are no discrepancies in the invoice, you can finally close the purchase order. The standard procurement process cycle will then follow.
Also, read: Performing a bank reconciliation in Dynamics 365 Business Central
Top 10 Purchase Order Software
1. Negotiatus 
Software that aspires to revolutionize how business administrators and users place orders, oversee spending, and submit payment across their vendors is being purchased by Negotiatus from the New York-based startup of the same name.
Customers of Negotiatus can also save a tonne of money by utilizing its extensive network of partner vendors, which includes Office Depot, Costco, Best Buy, and Amazon. 
2. Zoho Books 
Your one-stop shop for organizing transactions and handling accounting responsibilities is Zoho Books.
It's one safe place where you can manage all of your business's bills and invoices, reconcile your bank statements, manage your spending, supervise projects, and forget about worrying about GST compliance. 
Any ordered item can be easily tracked, and you can gain accurate insights into your POs and make sure there are no mistakes or conflicts between what was ordered and what was delivered.
Thanks to its clever features and eye-catching user interface, Zoho Books removes any potential complications from the development and management of POs.
It is perfect for small organizations with few resources because of its contagious simplicity in tracking and converting POs. 
3. Free-Procurement Project 
With the use of custom forms, Free-Procurement Project, a Windows-based purchasing solution, small to medium enterprises can create purchase orders (POs), send them to suppliers, and track the progress of received or overdue POs. Managers can use it to make spending reports and keep an eye on budgets.  
Through the programme, users can also email these forms to suppliers. Additionally, it offers free assistance and budget-tracking features. Inventory tracking, automatic approval routing, and invoice approval are all possible.
4. Airbase 
Airbase is a management platform that assists in a full Purchase Order Management solution. It allows for both two- and three-way matching. Our ranking of Airbase is mostly based on its automation capabilities. Each PO request is automatically delivered to the appropriate approver.  
Businesses may monitor expenditure in real-time from a variety of data sources thanks to Airbase. Managers may keep an eye on employee, team, department, and vendor spending throughout the month by using the self-service reporting capabilities.
Users can also obtain past and anticipated cost data from spending analysis to identify spending patterns and trends. Users of Airbase can automate accounting procedures by capturing receipts and syncing transactions with numerous third-party systems like QuickBooks, Xero, and NetSuite. 
5. Paramount WorkPlace 
A purchase management solution called Paramount WorkPlace is available for on-premise or cloud hosting. The solution supports moderate and big organizations in a variety of industry sectors, including technology, entertainment, and the healthcare sector.
Managing vendor contracts and purchase orders, status tracking, and audit capabilities are some of the key aspects.  
Users may easily switch between various workflows thanks to its integration with top ERP systems including Microsoft Dynamics 365 Business Central, Sage, and Oracle Netsuite. 
6. Business Central Procurement 
With the help of Business Central, you can organize the company's purchases and make daily purchasing processes comprehensible and manageable.
Additionally, you get immediate access to a summary of past purchases made by your suppliers, open orders, and trade data.
The detailed information on the company's suppliers allows for improved relationship management and improvement of those relationships.  
In Business Central, you may manage your inventory by using purchase invoices to dynamically maintain inventory levels. This will guarantee effective inventory management, helping you to cut costs and enhance service levels by lowering the cost of your inventory. 
7. ProcureDesk 
ProcureDesk is a cloud-based purchasing tool that helps small and midsize enterprises create and manage their cash flows and purchasing procedures. Users can create purchase orders and track payment remittances using the solution's purchasing and invoicing features. 
Purchase orders and invoicing are fully automated by ProcureDesk, providing you with total control over your spending and immediate cash flow insight.
The fact that 40% of CFOs don't know who is purchasing what until the invoice arrives presents significant compliance and cash flow challenges. 
Personalized catalogs speed up the requisition process, and ProcureDesk also interfaces with accounting software like QuickBooks to sync purchase data with finance departments.
8. Precoro
Precoro is an attractive and smooth cloud-based platform. It helps to improve the procurement process for SMBs and large businesses.
The development and distribution of purchase orders, blanket purchase orders, visual analytics on departmental spending, billing, real-time budgeting, receiving, three-way matching, and catalog management with product connections are some of the key features. 
Numerous features are offered by Precoro, such as free API and interfaces with NetSuite and Quickbooks. Precoro furthermore provides SSO and trustworthy, secure two-factor authentication.
It also allows you to spend 65% less time on procurement management while saving more than 15% on daily costs. 
9. KissFlow 
Kissflow Procurement Cloud must be considered by companies that are switching from manual procurement management systems, installing a solution for the first time, or replacing several point solutions. Businesses can make better, quicker, and more informed purchase decisions by doing away with guessing with Kissflow. 
To guarantee that the created POs adhere to specified policies, users have access to rule-based configurable workflows. By doing this, their creation is ensured to be error-free. Additionally, it offers a very flexible method for enrolling unregistered vendors.
Additionally, management has access to timely data that can be used to stop wasteful expenditures and reduce the cost of procurement. 
10. Fraxion 
With comprehensive expenditure analytics, Fraxion's cloud-based procurement platform offers purchase requisitioning, expense, and approval management. With total visibility, budget knowledge, and policy compliance, automate procurement procedures and expedite the procure-to-pay cycle.
The solution offers sophisticated approval routing, quoting, invoice approval, and 2- or 3-way matching capabilities, enabling mobile buy requisition-to-purchase order functionality. Create firm policies and take proactive measures to ensure compliance.
With robust reporting and insights, Fraxion's advanced analytics enable spending analytics. Prior to spending any money, determine the level of risk in requests and gain visibility into budgets at decision points. 
Looking to take control of your purchasing process?
Business Central simplifies the entire purchasing process, making it easy to manage and track orders, check inventory levels, and generate customized reports.
Few common myths about Purchase Order System  
With innovations and discoveries come doubts and confusions. We've compiled a list of some very common myths related to purchasing order systems:
#1 Not only for one specific place or model
The modern-day conversation still revolves around the belief that procurement orders can only work for businesses. The reality differs completely – The purchase order systems are for everybody. No matter how big or small your business is, using an online buy-order system will enable real-time access to your purchase orders.
When it comes to maximizing your organization's spending, cloud-based purchase order software will assist you in making data-driven judgments. For SMBs, a cloud-based PO system makes much more sense because real-time data will be useful as they expand. They will be better able to identify and swiftly resolve bottlenecks in the PO process.
#2 Elimination of manual labor
Such a big no! The most common misconception about the cloud-based system is that people assume it eliminates human labor. While in reality not only do procurement systems help companies to connect it increases the communication level.
The entire process cycle will be made easier for team members to engage with one another thanks to a cloud-based purchase order system that removes communication obstacles.  
In actuality, an automated buy-order system will get rid of tedious, repetitive chores, freeing up procurement workers to concentrate on more strategic duties that require human interaction.
#3 Vulnerable to outside threats
Innovations are exciting and new, it takes time for businesses, and people to accept that change is trustworthy. Though cloud-based systems are blooming and growing with every passing time. There are common beliefs that these systems are not trustworthy, and that sensitive information can become risky on these platforms.  
Instead, the purchase order system comes with strong firewalls that protect sensitive information. A number of security measures, including sophisticated firewalls and data encryption, are in place to prevent any data breaches in the purchase order system.  
#4 Way too pricy (expensive software)
The majority of SaaS-based purchase order platforms offer 'pay as you use' subscriptions, so businesses don't have to make a big upfront investment.
Cloud procurement solutions with fantastic buy order systems are a good fit for purchase order administration at both SMBs and enterprises thanks to flexible pricing, a wide range of functions, and ease of use. 
Also, read: How to read and evaluate a CRM software development proposal
When and Why to Use PO System?
There are several reasons to employ purchase orders within your business. It's your preference to choose which categories of purchases need PO's. Just make it certain that your policies concerning whether or not a purchase order requirement are specified in each case.
Helps with budgeting
Saves time
Enables planning
Acts as an earlier warning system for unexpected expenses
Eradicates goof-ups
Provides legal protection
Controls spending and automatically enforce policy
Tracks company spending
Helps you understand vendors
Enhances inventory management
There are some situations where purchase orders are not needed. For instance, some businesses use purchase orders for everyday expenses like membership renewals and utilities, but not all.
Conclusion
Employees mostly overlook the procurement cloud and the purchase order, and nobody notices. But it is essential to maintain track of expenses and this software assists in control expenses. It reduces the fraud probability while eliminating the manual process.
A business cannot hope to succeed if its procurement system is inefficient and in continuous chaos. This is why capable purchase order management software that automates the whole process across the organization is so essential.
An excellent PO management software or cloud-based purchase order system will help in the efficient tracking of purchases, error-free creation of PO's, enhanced relationships with vendors, and timely completion of orders.
So, the long list of advantages makes cloud procurement systems the most sought-after technology that presents opportunities to enhance transactional efficiency in the procurement process.
Also, read: Payment Tolerance – Business Central user manual
Frequently Asked Questions (FAQs)
1) What is a purchase order (PO)?
A purchase order is a legal document sent by buying organization to the vendor. It is an official document that can be utilized by a seller in case the seller does not get for product or service provided. The advantage of the purchase order is that there is no need to pay for a product or service in advance. 
2) What are the advantages of a cloud computing purchase order system?
The advantages of cloud computing purchase order system are mentioned below: 
> Data access from anywhere and data security 
> Subscription basis and work flexibility 
> Reduced operational expenses 
> Better vendor management 
> Cost-effective in the long term 
> Data analytics 
3) How does the purchase order system help in vendor management?
Purchase order system allows vendor management as you can maintain track of each vendor for its performance. For example, you can understand which vendor provides products as per the need. You can make a better decision concerning vendor performance when you maintain track of vendors.  
4) What are the 3 primary documents utilized in the purchasing process?
‍The three main documents utilized in the purchasing process are Request for Proposal (RFP), Request for Information (RFI), and Request for Quotation (RFQ). Each of these documents has a distinct purpose.
5) What features should a good purchase order system have?
A good purchase order system should have the following features: 
– Easy creation and management of purchase orders 
– Integration with accounting and financial software 
– Automated approval workflows 
– Supplier management and communication capabilities 
– Real-time tracking and reporting of purchase order status 
– Mobile accessibility for on-the-go purchase order management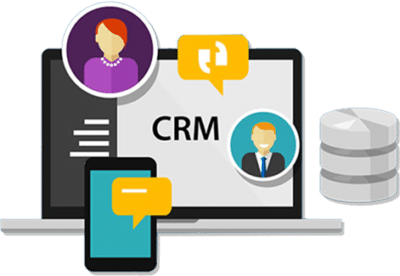 Microsoft Dynamics 365 Business Central is an all-in-one ERP business management solution that helps you connect your financials, sales, service, and operations to streamline business processes. Connect our team if you are interested in implementing Dynamics 366 business central in your business.