The initial decision of opting for QuickBooks seemed so right and obvious. At that time, it was likely a very fast and easy decision. As time passed and business grew, that fast and easy decision-making solution felt something that was rushed and poorly thought out.
Standing in this phase, don't feel surprised, or alone.
Every QuickBooks user had loved their initial choice, and as the time grew they realized that QuickBooks wasn't their best choice after all. The simplicity and the ease of use that QuickBooks offer, later on, became its biggest weakness. Simplicity indicated a lack of sophistication and easy-setup became a problem once you realize that there are fewer means of accounting and auditing controls.
Furthermore, Issues with QuickBooks
Another issue with QuickBooks is that it restricts the growth of your business. QuickBooks can maintain and process a limited number of records. So, what is required to be done when that limit is reached? Well, you will have to remove records from your history. And this is not an answer you want to hear when running and preserving your business records.
Also, in QuickBooks, users are allowed to directly edit posted transactions and no record is kept of those changes done. And this is the most dreaded action that one can expect out of accounting software.
But, with the release of Microsoft Dynamics 365 Business Central, on April 2nd, 2018, their objective is very clear. To allow small and medium tier businesses to access a world class ERP platform with more than 2.7 million users and over 31 years of legacy. Dynamics 365 Business Central is a one-stop-solution to all the financial management needs.
Dynamics 365 Business Central, a single, comprehensive solution to meet the needs of growing businesses
Dynamics 365 Business Central brings out the best state of Microsoft Dynamics NAV to the cloud, which includes the existing functionality of Dynamics 365 for Finance and Operations, Business edition as well as new, integrated with the advanced functionality of Dynamics NAV.
In addition to the features, the solution includes an all new-user experience, which includes a Microsoft Office 365 user interface, personalized feeds, and smart notifications. With Dynamics 365 Business Central you can enable the user to work smarter and be more efficient.
Copy Infographic
Microsoft Dynamics 365 Business Central – Improves Efficiency and Revenue, as –
Automation takes on the tedious tasks and lets you work on tasks that matter the most.
Dynamics 365 Business Central helps you automate your business processes and handle growth without adding to the payroll. By connecting the data across sales, inventory, purchasing, and customer interactions, you can get end-to-end insights of your business. With it, you can easily process payments, manage service request, quickly answer sales queries – all through a single dashboard.
Dynamics 365 Business Central gives you the clear and broad visibility of what actually is driving your profit and will support your future growth. With it you can easily prioritize sales leads based on revenue potential, get details on the best upsells, cross sell, monitor customer interactions, and renewal opportunities throughout the sales cycle.
Dynamics 365 Business Central is built on Microsoft Azure having the ability to scale-up to support the growing transaction volumes and more users. It also includes a web-based reporting portal with supreme reporting features. Microsoft Dynamics 365 Business Central helps you in gaining a comprehensive overview of your service tasks, workloads, employee skills to effectively assign resources, and accelerate case resolution.
For a growing startup, a basic accounting software solution may or may not be enough. Both QuickBooks and Dynamics 365 BC has unique strengths and weaknesses. But Microsoft Dynamics 365 offers 600 additional features, is backed by Microsoft and effortlessly integrates with the Microsoft suite of applications. So, the choice is yours!
If you want to know more about Dynamics 365 business Central and how businesses are making the most out of their financial management systems, get in touch with our experts.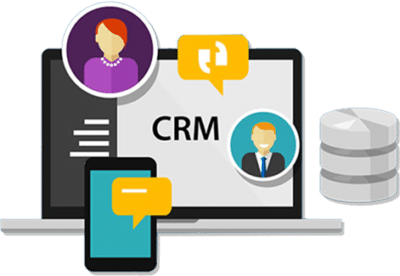 Microsoft Dynamics 365 Business Central is an all-in-one ERP business management solution that helps you connect your financials, sales, service, and operations to streamline business processes. Connect our team if you are interested in implementing Dynamics 366 business central in your business.