Salesforce has been helping businesses leverage their processes and customer relations for more than two decades. The cloud-based CRM solution allows you to gather, organize, track, and assess valuable business records to provide personalized customer services. From managing your leads to creating targeted marketing campaigns, Salesforce gives you a single unified platform to perform a plethora of different activities.
However, you will be able to make the most of the CRM platform only when there is enough user adoption. Naturally, you can avail maximum benefits of Salesforce only when every potential user in your organization works with the software solution. Without this, you won't be able to optimize all its features and tools.
Once a Salesforce org is implemented within an organization, managers spend a considerable amount of time improving Salesforce user adoption. High user adoption is directly linked with high productivity and better customer relations. If you manage to get every potential user on board to work on the CRM solution, you can unlock some of the most fruitful benefits it has in store for you.
Why Is Salesforce User Adoption Important?
Now, you may argue why high Salesforce user adoption is important when a handful of professionals can use the platform and streamline your processes. Here are a few reasons why it is important to increase Salesforce adoption within all relevant departments of your organization:
Increasing Productivity
Simply put, ten people working on Salesforce is twice as productive as five people working on the same platform. When more professionals in your company switch to Salesforce, it adds to your overall productivity. High user adoption implies that you are making the most of the CRM platform and using all possible tools it offers.
Better Data Management
If Salesforce use adoption within your organization is not high enough, it implies that the employees are not working on Salesforce managing your data traditionally. This is never a good situation if you want your business to grow in the age of digitization.
High Salesforce user adoption ensures better data management, increases the accuracy of your business processes and helps you stay in tune with the latest tech trends in the industry.
Realizing The Implementation Cost
If you have already paid for implementing Salesforce within your organization, low user adoption is equivalent to incurring a loss. If you are persuading more professionals to work on the CRM solution, you realize the resources you spent on implementing it in your organization.
Also, read: 8 Reasons You Need A Salesforce Support And Maintenance Partner In 2023
Reasons Behind Low Salesforce User Adoption
As difficult as it is to believe, there are companies that struggle with Salesforce user adoption after implementing the platform. Here are a few reasons why that is the case:
Not Involving Users Throughout Implementation
One of the biggest reasons why professionals within an organization hesitate to work on Salesforce is their absence throughout the implementation process.
Businesses often make the mistake of not involving the stakeholders and users during the initial implementation stages. This either does not make users feel empowered or confuses them once the CRM solution is ready.
Resistance To Change
It is natural for humans to resist change. When we are familiar with a specific methodology and face the need to change the same, it becomes difficult to embrace it completely. Many professionals who are too comfortable with legacy solutions resist the change Salesforce implementation would bring.
Irrelevance
No matter how robust your Salesforce org is, it will not find adoption if it is given to the wrong users. When you do not involve the end users in key decision-making, you may end up implementing a CRM platform that is not completely relevant to their needs.
Want to Improve Low Salesforce User Adoption?
Stop struggling with low Salesforce adoption rates and start seeing results with our user adoption solutions.
How To Improve Salesforce User Adoption?
If you want to make the most of Salesforce and its products, here are some of the most important ways in which you can improve Salesforce user adoption in your organization:
Copy Infographic
Complete Stakeholder Involvement
Always make sure that you involve all important stakeholders throughout your Salesforce implementation project, especially the end users. Understanding the CRM implementation will change the day-to-day tasks of several stakeholders. If they are involved in the project, you can ensure that the developed platform is ins sync with their needs.
From initial brainstorming sessions to final development and launch, make sure you have all your stakeholders on board and on the same page. When the end-users know what is coming their way, they can prepare for the change.
Dedicate Enough Time For Training
You need to train the potential users enough to drive Salesforce user adoption. Organizations are often in such a hurry to start using the CRM platform that it compromises user training.
Do not make this mistake and dedicate enough time to training the new Salesforce users. It is advisable to add this to your project timeline so that you know when you can start using the CRM solution.
Whether you are training the end users or training the trainers, bring industry experts on board to conduct remote and/or on-premise training sessions.
Also, read: Salesforce Integration Best Practices: Avoiding Common Mistakes
Motivate The End Users
Even if the end users are acquainted with Salesforce, they may not be completely willing to make the shift due to their resistance to change. This is when the management needs to step up and motivate professionals to start working on the CRM platform.
The best way to motivate potential Salesforce users is by phasing out use cases that make them understand the importance of Salesforce over legacy platforms.
Salesforce facilitates seamless process and workflow automation, helping users save valuable time and effort. Make your team members understand how working with Salesforce will prove beneficial to them and their careers.
Track User Adoption
You won't be able to improve Salesforce user adoption if you don't know its status. Make sure you prepare well-defined adoption, and feedback tracking reports on a regular basis. This will help you understand where you stand at the moment and where you need to go to bring more users on board.
Tracking user adoption and feedback also allows you to understand what is stopping your team members from switching to Salesforce. This will help you address and resolve these issues for every member hesitant to take the leap.
Integrate Salesforce With The Right Platforms
Salesforce integration is one of the most powerful and sought-after features of the CRM platform. It helps users work on a centralized platform by combining Salesforce's data and functionality with suitable third-party apps and services.
Integrating Salesforce with the right solutions will make your team members realize its importance. Make them see how bringing data from two platforms onto a single solution makes their tasks easier. When they realize that Salesforce integration prevents them from switching between different platforms to perform specific tasks, they are more likely to switch to Salesforce.
You can always scan Salesforce AppExchange to look for the most important project management platforms, document management solutions, payment processing software, and other tools to integrate your Salesforce org with.
Also, read: Top 20 Salesforce Integration Tools And Platforms
Understand The End Users' Needs
If you want your employees to start working on Salesforce, it is important to understand their needs and preferences. Salesforce caters to multiple departments, including marketing, sales, IT, customer service, etc.
Make sure you interact with all prospective Salesforce users about the issues they face, the objectives they want to achieve, and the technologies they prefer to perform their tasks effectively.
When you identify such gaps with respect to what your team members want, you can implement a CRM platform that fills them in the best way possible. This will help you improve Salesforce user adoption and bring you a step closer to your organizational goals.
Keep Your Data Organized
While Salesforce helps you keep your business records organized at all times, it is important to add the right data to the system. Keeping your Salesforce data clean and organized will help your team members understand the CRM solution's importance.
It will allow them to understand how Salesforce solves the majority of traditional data management problems by keeping all their records centralized and organized.
Also, read: Salesforce DevOps Center – Balancing productivity with streamlined workflow
Manage Change Wisely
You will not be able to increase Salesforce user adoption without a rock-solid change management strategy. Make sure you implement the change within your organization by ensuring 100% transparency and effective communication.
Hold your team members' hands and help them navigate through troubled waters as they learn using a new platform and its offerings.
While creating a robust change management strategy, make sure you facilitate a gradual shift to Salesforce. Being a vast CRM platform, Salesforce requires time and patience for users to embrace its tools and features. This will let your team members understand the platform well and persuade them to switch from legacy solutions.
The Final Word
These were some of the most effective strategies to improve Salesforce user adoption. Always remember that all the benefits offered by Salesforce will be worthwhile only if all potential users within your organization work with the CRM platform. Making the most of Salesforce will allow you to improve your customer relations and get the traction you are looking for.
Also, read: A Comprehensive Guide To Salesforce Case Management
How Cynoteck can help in Salesforce User Adoption
Cynoteck is a leading Salesforce consulting and solutions provider, with a team of experienced Salesforce experts who are dedicated to helping organizations improve Salesforce user adoption. Our team has the knowledge and expertise to help you implement the right strategies and solutions to increase adoption and get the most out of your Salesforce investment.
We understand that user adoption is a critical factor in the success of any Salesforce implementation, which is why we start by working closely with your organization to understand your specific needs and requirements. We then develop a customized plan that addresses your unique challenges and helps to increase adoption among your employees.
Our services include comprehensive training programs that are tailored to the needs of your organization, including on-demand resources, remote and on-premise training sessions. We also offer assistance in integrating Salesforce with other tools that your employees use, to make the platform more valuable and easier to use.
We also provide a powerful digital adoption platform to track adoption, provide in-app guidance and support, and improve the user experience. We also have experts who can design custom dashboards and views tailored to specific roles or teams, to make it easy for employees to access the information that is most relevant to them.
In addition to our technical expertise, we have a deep understanding of the psychology of change, and use this to design our solutions in a way that encourages employees to adopt the platform.
So, whether you're looking to improve user adoption, increase the ROI of your Salesforce investment, or optimize your Salesforce implementation, Cynoteck is here to help. With our expertise, guidance and support, we'll help your organization achieve its business objectives, and make the most of the Salesforce platform.
Want to Improve Low Salesforce User Adoption?
Maximize the value of your Salesforce investment with our expert-led user adoption strategies and best practices.
FAQ's
Q. What is Salesforce user adoption?
Salesforce user adoption refers to the process of getting employees to use the Salesforce platform regularly and effectively. It includes training employees, providing support, and implementing strategies to increase adoption.
Q. Why is Salesforce user adoption important?
User adoption is important because it ensures that the organization is getting the most value out of its investment in Salesforce. Without high levels of adoption, the organization may not be able to achieve its desired business outcomes, and the investment may not provide the expected return on investment.
Q. How can I measure Salesforce user adoption?
Measuring user adoption can be done through a variety of metrics such as login frequency, active users, data completeness, user engagement, and user feedback. These metrics can help organizations understand how the platform is being used, identify areas where adoption is low, and make changes accordingly.
Q. What are some common barriers to Salesforce adoption?
Common barriers to Salesforce adoption include a lack of training, confusing navigation, lack of integration with other tools, resistance to change, and poor system performance.
Q. How can I address resistance to change?
Resistance to change can be addressed by motivating employees to see the value of Salesforce over legacy platforms and how it can help improve their work processes. You can also involve them in the process, understand their needs, and provide clear and effective training.
Q. How can I increase Salesforce adoption among remote teams?
To increase Salesforce adoption among remote teams, you can provide online training resources, offer remote support, and integrate the platform with other tools that remote teams use. You can also consider a mobile app that allows remote teams to access and update information on the go.
Q. How can I continuously improve Salesforc user adoption?
Continuously improving Salesforce adoption can be done by tracking user adoption and feedback, making adjustments to the platform as needed, involving employees in the process, and providing regular training and support.
Additionally, involving stakeholders and power users in the process, using incentives and gamification, making the platform personalizable and accessible, and leveraging Salesforce community, are all strategies that can help to continuously improve user adoption. It's also important to measure the impact of adoption and demonstrate the ROI of the implementation to ensure that it is delivering the desired business outcomes.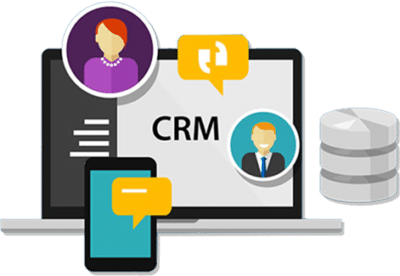 If you are new to automation and confused about Workflow or Process Builder. Need not to worry, we have got you all covered. Talk to our experts and clear all the cloudy thoughts about automation.