Gathering customer data has become a necessity and dependency for all modern businesses. Even so, simply gathering data will not help you expand your business; however, it is valuable. Currently, around 85 percent of businesses only monitor surface-level KPIs. However, which metrics matter the most, and how can you maximize CRM analytics? We will outline some of the most effective analytics for using this knowledge to expand your business, and what CRM Analytics you should track for the same. 
CRM (Customer Relationship Management) solutions were originally just big databases for keeping track of customer and client information. But in recent years, they have evolved into a comprehensive solution to enhancing the experience of both customers and employees.
Over the past few years, CRM systems' popularity has been rising quickly. The CRM system can integrate your company's departments, provide more intelligent customer interactions, and automate time-consuming, repetitive operations.
Analysis of customer interactions with your organization is the core of customer relationship management (CRM).
Businesses of all sizes can benefit from this information. The knowledge that can be harnessed from CRM analytics reports include how your customer service is perceived, the precision of your customer data, the behaviors of your core demographic, and the most effective method for turning promising leads into sales. 
Why is CRM analytics important?
A very promising future for CRM is strongly implied by all recent statistics and trends. CRMs have developed over the past several years from straightforward contact management tools to comprehensive one-stop solutions for managing and expanding organizations of all sizes.
Within this decade, there have been observed significant disruptive advances in the field of CRM, as technologies like artificial intelligence (AI), the Internet of Things (IoT), and Big Data integrate more comprehensively with the CRM industry.
These CRMs can help you in tracking the buyer's journey and making data-driven decisions that will dramatically improve sales and revenue. Therefore, there is every reason to think that CRM will continue to be essential to the development of both small and large businesses.
The following are the primary benefits of CRM systems for B2B businesses: 
Data visualization
Efficient sales process
Thorough customer analytics
Customer service evaluations
Accurate customer data
Efficient lead generation
"Key takeaway: CRM analysis is useful for assessing customer service, validating customer data, examining customer behavior, and more effectively generating leads."
Also, read: How Can CRM Software Help You Align Sales and Marketing?
Types of CRM metrics
Let us discuss the two primary categories of CRM analytics that your business might monitor and evaluate to help you achieve your business objectives.
1) Internal CRM analytics
To better understand what is going well in your business and what needs to be improved, internal metrics should be analyzed. These CRM metrics are related to internal operations. The efficiency with which your teams are adapting to the change and whether they are utilizing your CRM tool will all be visible to you.  
This will provide you with a greater understanding of how your business uses technology and how your teams can use it more effectively. You can use these statistics to evaluate the effectiveness of your sales and marketing efforts.
2) External metrics
External CRM indicators track your company's performance in the actual world. You can determine what is selling, what is not, and how to strengthen your relationships with your customers by analyzing these indicators.
Organizations are motivated to better serve their customers and accomplish new goals by external reference points. You can learn, for example, how many customers are visiting your landing pages and clicking on links by utilizing external CRM analytics. This will help you understand how effective your landing pages are. 
Also, read: CRM and Marketing Automation for Small Businesses: Benefits and Implementation
CRM analytics that you should be tracking
Having understood the value of CRM analytics for businesses and types, let us get more specific. CRM analytics will provide you with a better understanding of what your customers want from your business and how to satisfy them.
Here are 12 crucial CRM metrics to help you successfully scale your organization and develop effective customer interactions. 

Copy Infographic
1) Net promoter score
The net promoter score measures customer satisfaction with your business. Asking customers to score their interactions with you on a scale of 1 to 10. This will help you determine how they feel about your business throughout the buyer's journey. And this can help clarify how customers perceive your business.
0 to 6 ratings – These ratings are provided by customers who might be considered "detractors" of your product or service.
7-8 ratings – Customers in this category of ratings can be categorized as "passives" or those who like your goods but do not feel strongly about them.
9–10 ratings: Customers that provide these scores are considered "promoters", who would recommend your product or services to others.
Having some form of feedback system integrated with your CRM solution will help you better understand your customers' experiences, regardless of how you define each rating. You can define and personalize this feedback system however you like. The objective is to develop a system that will help you learn more about your customers' perceptions of your business.
2) Rate of renewal
Organizations that sell via subscriptions are most likely to benefit from KPIs relating to the rate of renewal. The number of customers who prefer to keep using your product or service after they have signed up is tracked by this CRM indicator, which measures growth.
This is a crucial measure for any small business wanting to comprehend its overall growth in comparison to its business goals, much like customer churn. The rate of renewal demonstrates the value of your product to your customers and provides you with information about how quickly your business is growing.
Also, read: CRM for financial services – top things to keep in mind in 2022
3) Customer effort score
Customer satisfaction is also measured by this metric, known as CES. However, it delves into the customer experience and measures overall satisfaction based on customer effort. The CES shows how simple or complicated working with your business is.
The CES can range from 0 to 100 or 0 to 10. For example – The more times a customer must inquire about a product or service from your company, the worse your CES score will be.
4) Customer retention costs
Any small business must prioritize keeping its current customers. This metric is comparable to the price associated with obtaining a new client. However, comparing it to your business's operating expenses can offer important insights into how – and where – your organization might become more effective.
Your customer retention expenses have to be lower than the typical income generated by permanent customers. Use this metric to evaluate the success of your customer retention activities.
You need to set the appropriate period when calculating client retention, whether it is monthly, quarterly, or yearly, to make sure you are evaluating the right cost per customer.
5) Customer churn
Customer attrition, also known as customer turnover, informs you how many customers you have lost over time, such as monthly, quarterly, or yearly. This is a simple and highly beneficial indicator to monitor your small business.
You should pay close attention to this CRM measure for several reasons. You can identify the reasons why customers are leaving and develop retention strategies by monitoring this kind of measure.
Also, read: How to read and evaluate a CRM software development proposal 
6) Traffic to lead conversion ratio
Finding out how the percentage of your website's traffic converts can provide you with a wealth of information about your target market. For example, does your content resonate with your audience? Are your goals for people (to sign up, purchase something, etc.) clear?
You can divide the total number of website visitors by the total number of leads. To calculate the traffic-to-lead conversion ratio and multiply the result by 100. Your ratio of traffic to leads will help you to understand your target market better.
7) Close Rate
Close rate is a metric that enables you to monitor the real performance of your sales team and the underlying causes to make necessary corrections.
Even while you can generate a lot of sales possibilities through various strategies like social media marketing, Google Ads, and even organic traffic, the deals that your sales team closes successfully are what count.
Therefore, this CRM metric is required to assess your sales strategy and pinpoint the causes of lost opportunities.
8) Net New Revenue
Business cannot be conducted if there is no revenue. A measure called Net New Revenue informs you how much money your start-up makes.
You can monitor it regularly to evaluate the performance of your sales team and the health of your business. You can monitor it on a monthly, quarterly, or annual basis. 
9) Marketing ROI
Although marketing can have a limitless budget, you cannot know how it will affect your company's overall sales and profits. You can monitor the contribution of your marketing spend to revenue growth using marketing ROI.
It is simple to monitor by comparing the number of leads generated with the number of conversions. It helps in deciding your marketing expenditure for upcoming campaigns. 
Also, read: Best CRM for outlook Integration in 2022 and beyond
10) Outreach Activity
Outreach Activity is a crucial indicator that enables you to keep track of each interaction your salespeople have with prospective clients.
It allows you to assess the success of your prospecting approach and offers vital details on the typical sales cycle and the typical number of follow-ups needed to close the sale.
Here, quality should be prioritized before quantity. Therefore, it is always preferable to make 10 quality calls each day from your refined list rather than 30 cold calls at random.
11) Leads by Source
Multiple web channels are used by brands, and they routinely get real leads and inquiries. You can get a clear view of how marketing channels are helping you in lead creation by tracking those sources.
A few may come through social media and other marketing channels, while others may be site visitors. Finding the channels that will provide you with the most ROI can be essential to your business's success. Just like financial investments, time and effort investments also pay off as well.
12) Customer Acquisition Cost (CAC)
It is a crucial metric that lets you know whether your business model is workable and long-term viability can also be determined.
Additionally, it explains which procedures you can automate and how to cut expenses to lower customer acquisition costs. It further enables you to spot the warning signs in your overall strategy and revise your prices, pricing, etc.
Also, read: CRM For Professional Services: Best Practices and Cost-effective Support
Conclusion
Analytics tracking is essential to make sense of your CRM data and improve business performance. You should start monitoring these important CRM metrics if you want to boost the performance of your business.
So, start over with the analytics above and rank them according to what you think is most important and your current situation.
The information you get from these analytics is priceless since it reveals where your business is struggling and where it is excelling.
At Cynoteck, we help you in maximizing the utilization of the most recent advancements in the CRM industry so that you can achieve your revenue objectives. With a strong focus on fully understanding your unique requirements and unmatched Salesforce expertise—the most popular CRM platform—, we can provide the perfect solution to satisfy your customer's requirements and achieve rapid development.
Also, read: 5 Signs that you need a CRM Implementation Consultant
FAQs (Frequently Asked Questions)
1) How does a CRM work?
CRM programs work by monitoring interactions across all your company's communication channels. Software or integrated systems, like your point-of-sale or customer support software, can easily accomplish this. 
2) Which CRM system types are available?
CRM comes in three main types: operational, analytical, and collaborative. By changing the platform settings, many CRM systems can operate as several types.
Operational CRM helps teams by automating tedious processes, while analytical CRM aggregates data to help find behavioral patterns that boost sales or marketing performance.
Additionally, Collaborative CRM enables teams throughout an organization to share data on a centralized platform. 
3) Which CRM platform is the best?
Every business has different requirements, but in our review of the top CRM programs, we have discovered that Salesforce tops the list of CRMs.
For those who do not want to sign up for an expensive subscription, Zoho even offers a "free forever" option. But Salesforce is placed first on our ranking of the greatest marketing CRMs because of the excellent features it offers. 
4) Does CRM need a big investment in IT?
No. For those new to information technology (IT), cloud CRM offers a wide range of options. To administer your CRM, you do not need to recruit an IT team or invest a lot in actual IT infrastructure. Most CRM solutions are available as software as a service (SaaS), which means that you do not have to purchase the whole package, you only need to pay for what you use.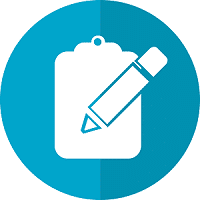 Do you want to implement a CRM system within your organization? Connect with our CRM Experts today!