During this post-pandemic situation of today, it is very important to set business development in a way that continues to accelerate the consumer experience – limited physical contact and some direct referrals highlighting the requirement for a digital-first outreach to prospects.
Today, there are a variety of products and services available that any business can choose to considerably enhance its efficiency and remodel its business. But the right innovation comes when these solutions are transformed especially for the unique goals of an organization, and when any solution's respective products clearly enhance day-to-day processes for employees as well as for users.
Businesses view CRM as a reporting and sales management tool, with confined advantages to other sections of the company. CRMs are simply no longer considered for large-scale businesses with extensive databases of customers but are also beneficial to small and medium-sized companies.
Created to streamline and keep track of your processes, a CRM system can work as one of the most prominent management tools.
CRM (Customer Relationship Management) in simple terms is a system that strives to enhance the relationship with existing customers, get new prospective clients, and gain back former customers. CRM software promotes gathering, organizing, and maintaining customer information, all in one place. 
CRM for professional services firms, when utilized appropriately, is profoundly focused on data management and customer retention.
Some of the unbelievable results from CRM systems incorporate, enhanced customer service, deepened client relationships, retention of new consumers, and more effective sales and marketing initiatives.
The closer the relationships developed with customers, the better the firms can assist their requirements and there are higher possibilities of referrals and repeat business.
Best Practices and Cost-effective Support of CRM for professional services
CRM for professional services provides various advantages for businesses right from enhancing performance and productivity to driving new business and more.
These advantages stay the same across many companies, but the actual winning point for businesses is when the system is customized to their particular industry, where the product meets an organization's daily requirements and can certainly enhance different processes that are involved. 
1) Improving Customer Service
Within a professional services organization, all details that you keep about your clients are one of the most crucial aspects required to provide the best possible customer service.
Here the final objective is to give a unique and unparalleled service to the clients. By using a CRM, users can log detailed data about a client through a ticket or account and incorporate the details of specific meetings, calls, or communications, and can also assign tasks to different contacts in the organization.
Not only you can track what your customer requires from you, however, you can also implement tasks and get a comprehensive view of the relationship so far.
If you can track every stage of the relationship, from initial lead to final sale, you will be able to provide top-quality customer service. 
2) Identifying and Retaining Valuable Customers
Providing powerful customer service can lead to a more elevated level of client retention. And today businesses are simply considered good or bad by the work they provide and the consumers that they can sustain and retain as well.
A strong CRM system enables you to understand how every account is working and trace each pipeline adequately.
This empowers your business to inspect its most profitable clients, what products and services they are currently using, and provides you the opportunity to view where you could up-sell or cross-sell, where you find it suitable.
Also, read: 5 Signs that you need a CRM Implementation Consultant
3) Performing more Targeted Marketing Activities
Audience segmentation and marketing activities are very important for any professional services firm to create any new opportunities wherever possible, and it also helps to upsell your existing clients.
Integrating CRM software within your marketing plan can help you get more customer insights which further helps in driving more conversions. Using CRM for professional services, you can easily create a marketing list by digging down to a specific target audience and their requirements.
CRM enables you to create a segmented email list that can be organized in any way that you like, ensuring that your marketing activities are relevant, targeted, and applied at most critical times.
4) Increasing Employee Productivity
Compromising with the productivity of the employees can change a successful business into a confused and disordered business, no matter how experienced and skilled the employees are there.
So, to increase the productivity of employees in an organization it is very important to have a central area to manage and organize all your data, this reduces some tiresome work for your employees.
Putting all your activities, communications, tasks, and account information in one place empowers your team to get a summary of your organization and also allows your workforce to prioritize their work accordingly.
You would easily be able to assign tasks directly to a team member to let him/her understand something is due for some of your most important high revenue clients.
CRMs also provide more clarity and transparency between management and employees.
5) Putting Your Data and Information in Real-Time
Collecting and managing data inside your CRM system provides you the chance to update your records as soon as you are on-site or with any client.
This helps you get complete clarity and visibility to the rest of your team. Providing your team members with access to real-time data ensures that everyone is on the same page.
Your team can update records as important developments occur to accounts instantly, to assure that the complete workforce can see and understand how things are proceeding.
Storing more data and details regarding your clients can make more strategic in taking complex decisions.
Also, read: Using Outlook as a CRM – Top Productivity Tricks
How businesses that offer professional services differ from traditional businesses
1) Business Goals
Professional Small Business
Here the purpose of business is to be economically viable and not defined solely on profit maximization, it extends beyond profit maximization. Professional services do not give subscription-based services or products. They use the knowledge and skills of their personnel to gain customers.
Traditional Small Business
Traditional business is more of making a lot of money. Taxes, employee facilities, employees' salaries, decrease the money produced by business owners. Therefore, they try to escape these things.
2) How they do business
Professional Small Business
Here large money flows through a banking system and the power are based on knowledge and expertise with employees as their most important asset. Customer service is better here.
Traditional Small Business
Most of the money does not go through the bank. Here the power is based on the capital invested and ownership. They do not consider employees as their most significant asset. Customer service at times is neglected.
3) Business Services
Businesses providing professional services do not have a sales team or sales processes as compared to traditional corporate businesses. Here employees providing the service are also the ones that make the sale.
Also, the general sales cycles of companies that sell products would not serve the professional services sector. Because here the offerings are unique for each new client.
Also, read: CRM Experts that put your business first – Top hiring strategies
How does Microsoft Dynamics 365 serve as a CRM for professional services?
During the fast-moving competitive digital world of today, consumers have no time to think twice before switching to your competition when they don't feel appreciated and valued.
So, customer experience is a core part of any business strategy, and you need excellent tools and solutions to support you in enhancing customer experience and customer satisfaction as well.
Microsoft Dynamics 365 Professional Customer Service is a special module that offers customer service automation with a broad range of features that provide your business the needed competitive edge to stand apart from others. Microsoft Dynamics 365 dynamics platform offers professional services companies a comprehensive integrated strategy, right from planning, sales, resourcing, delivery up to the billing, with ERP and CRM applications.
This solution further integrates with the Microsoft stack to unite front and back-office operations to provide seamless data integration and obtain a real-time representation of the business. ERP for professional services enables firms to trace time and resource allocations and also to manage financials efficiently.
Also, read: Top 10 ERP software systems to implement in your production line
Conclusion
CRMs are all about improving client relationships, and this is very essential for a professional service firm. So, most professional services companies will hugely benefit from a CRM solution. A great CRM turns out to be the central depository of the collective consumer understanding of PSOs, allowing firms to manage their client relationships and leverage them for success and growth of their business.
When choosing CRM for professional services, you need to be careful and should be able to identify the most suitable CRM that perfectly matches your requirements. You should never choose a CRM out of your way that includes features you will never use; rather, pick something that is uncomplicated while still being productive.
Also, be ready to perform changes to your CRM policies wherever necessary. The effectiveness of day-to-day services and operations work as your best sign of whether the CRM is working as per the expectations or not, and if it is not, then you should think of ways of how it could be improved.
You need to take your time and consider all your options for understanding what is required, before making any definitive decisions.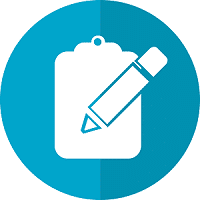 Do you want to implement a CRM system within your organization? Connect with our CRM Experts today!