Every organization is teamwork of different departments or sectors that function together to bring out efficient outcomes, and financial services are considered as one of the prime departments in most organizations. Financial services refer to financial management which in more general terms refers to financial consultant, investment, banking, insurance, and financial advisory services. These financial departments work as an important component of an organization taking full control over the financial management of that organization.
Implementation of CRM for Financial Services empowers contact centre advisors and agents to make better data-driven decisions. This ultimately leads to customer acquisition and retention, thereby bringing the desired results. The appropriate use of CRM in financial services workflows allows seamless access to data at every touchpoint. This helps consultants to deliver the best-fit products, tracking trail documents – acquiring and engaging prospects leads, and clients, or indexing new account applications.
So, CRM for financial services can be defined as an industry-specific kind of CRM that is particularly geared towards financial advisors. What distinguishes CRM for financial advisors from other generalized CRM systems is that this software captures the contact information of consumers. It also provides their overall financial information, their relationship to the company, and their interactions with team members and advisors across the whole business.
This financial services CRM field is moving ahead at an extremely high speed. When evaluating the need to automate and organize your customer information, finding financial services software that lets you streamline sales processes and improve sales is of the highest importance. A proper financial services CRM can help you and your organization take a massive amount of information and intelligently categorize it to maximize your processes, enhance your sales performance, and facilitate your sales pipeline.
What is a CRM for financial service?
In general, CRM (Customer Relationship Management) is described as a system utilized to handle customers relationship and enhance the lead conversion rate. Similarly, CRM in finance concentrates on the management of consumer relationships in the finance industry. It facilitates financial management helping finance teams to understand their customers sufficiently, which lays the foundation for a long-term relationship between the clients and the organization.
Now you can view all your client data and information in one location using the CRM for financial services, this helps you make more advantageous and fruitful financial plans. CRM for financial advisors also provides business intelligence, workflow automation, and financial reports to help financial services meet their client requirements.
Also, read: 8 CRM Software and tools that take your marketing to the next level
Finding the Right CRM for financial services
Today there are multiple finance CRMs available in the market and not everyone suits your business requirements. So, to select the right CRM for your organization, thorough market research is required, then you can compare the shortlisted tools for the best match that suits your business. To make things easy going, we have defined below some tips that can help you find an appropriate CRM for your business:
Copy Infographic
1) Know your requirements
You need to be aware of your team's specific requirements and challenges. This is the very first step to getting a proper tool for your business. You can get feedback from your team to choose the set of features that are most significant for your business.
2) Comparison of multiple tools
After you understand the functionality and features that you need, you can start by comparing the top-rated tools with those requirements. You can consider the functionality, pricing, customization, and business requirements for a fair comparison.
3) Look for affordable solutions
Set up a clear budget for financial services CRM, and search for tools that fit within that budget. Several affordable solutions can fulfil your requirements and provide you with cutting-edge functionality for handling your clients effortlessly.
4) Pay Attention to Scalability
This is one of the most important things to do i.e. investing in a scalable solution. You can save yourself from looking for fresh solutions as you grow your operations by picking a tool that scales quickly with your business.
5) Make full use of free trials
Most CRM tools provide a free trial to help you better understand their functionality. You need to ensure that you access these trials to decide if the tool would be a proper fit for your financial business.
Also, read: How to read and evaluate a CRM software development proposal
Role of a Finance CRM in your business
Finance CRM is an important investment you can make in your company's growth. It's critical to understand how a Finance CRM may assist you in overcoming any sales barriers and increasing your revenue.
1) For sales reps
A good CRM can help salespeople be more productive and achieve better sales results. When a sales team is on the same page, has all of the information they need, and can easily interact within and outside of their team, they become more efficient.
2) For sales managers
Sales managers benefit from CRM software because it provides them with timely information in the form of analytics and reports, allowing them to better plan future sales campaigns. It addresses the problem that many managers face: being unable to keep track of their sales team's activity.
3) For sales management
Sales team always leads the business with support from managers. As a result, when it comes to the operations in their department, management appears to take a second seat. Finance CRM help managers understand what's going on with their team and how they're approaching their work. This helps them to better manage things without any need to participate actively in sales processes.
Also, read: Best CRM for outlook Integration in 2022 and beyond
How can you grow your business using a finance CRM?
The financial services industry is moving from a controlled environment to the one where customers can navigate with less assistance. So, it is essential to understand how you can leverage a finance CRM to grow your revenue. Let's have a look at some of the solutions that a finance CRM offers:
Copy Infographic
1) Effective Marketing Initiatives
Finance CRM improves the efficiency of the finance department's work. It provides reports that show statistical data and customer connectivity, as well as interaction networks, buying behaviours, and more. Financial management teams use this information to develop new marketing possibilities.
2) Availability of data across platforms
You can integrate your banking software with the Finance CRM so that there is no need to switch between multiple software to access and update customer data. This way, all relevant data about each customer is available in the external software as well as in their respective lead profiles within the CRM.
3) Track customer journey across touchpoints
Whether it's deposits, loans, or investments, finance CRM software allows you to track your customers' journey through the pipeline. This provides you a complete picture of where each customer is in the process, where bottlenecks exist, and what strategies need to be implemented to speed up sanctioning or closure.
4) Acquire more prospects
CRM for financial services industry speeds up the prospect verification process, allowing your sales team to focus on converting leads into current revenue.
5) Measures how your business is performing and nurture customers
It comes with a dashboard where you can compare reports. These reports provide you with regular insight into how your business is doing and what initiatives need to be taken to help it grow. This further allows you to send relevant product or service emails to your customers, making them feel as if you care about their needs and interests rather than just selling your product to meet your goals.
Also, read: 5 Signs that you need a CRM Implementation Consultant
Top best CRM software for financial services industry
Selecting the right CRM software for your business is essential for optimizing your return on investment. We have made this CRM roundup easy for you by evaluating some of the most reliable options and narrowing them down to the seven best CRMs.
Let's have a look at them:
1) Salesforce
Salesforce is a premier CRM tool that can create detailed contact profiles with data gathered from multiple sources to provide a 360-degree view of all consumers from a single platform. Using Salesforce finance CRM your business can exceed everyone's expectations.
2) Microsoft Dynamics 365
Microsoft Dynamics 365 provides several tools to empower your business in making data-driven financial decisions. You can streamline your processes and get maximized profitability decisions with the help of improved visibility into the customer data.
3) BIGContacts
BIGContacts is an excellent CRM option for businesses, it offers integrated email marketing solutions and contact management for small businesses. It also automates administrative tasks, liberating time for more urgent tasks.
4) SugarCRM
SugarCRM provides a wide range of features that can help financial institutions enhance their relationships with customers. This tool also provides sales and marketing automation abilities to eradicate repetitious tasks.
5) Zoho CRM
Zoho CRM is an ideal CRM for managing sales opportunities. It helps improve customer experiences, providing effective contact management and workflow automation.
6) HubSpot CRM
HubSpot CRM is an excellent CRM for insurance and financial services, it effectively manages data, tasks, and keeps a track of all the pending activities.
7) Keap
Keap is a solid CRM platform that stores data of all your prospects and customers in one unified system. It is a highly customizable CRM with powerful sales and marketing automation.
Also, read: CRM Experts that put your business first – Top hiring strategies
Conclusion
The success of any business relies on the productivity of their employees, primarily their sales team. And simply following the sales process will not do and bring the desired results. This makes CRM a practical tool and an essential investment for the development of your business. An appropriate CRM for financial services can offer you the functionality to build stronger relationships with your customers while boosting your revenue as well.
Right from streamlining data flow within the company to formulating personalized experiences for customers based on their requirements, CRM can help financial experts in multiple ways. Yet, picking this tool can be a challenging task because of the vast number of choices available in the market. To help you reach a sound decision, we have mentioned above the ways how can you choose the best CRM for financial services and have cited some of the most reliable and fully functional CRM solutions that can help your financial service grow and retain more customers. Always remember to consider all key points and your business requirements before picking any CRM for financial services. All the best!
Frequently Asked Questions (FAQs)
1) How do you define a CRM for Financial Advisors?
CRM systems for financial advisors are data-driven, providing advisors the capability to have important information at hand for growing relationships with customers and prospects.
2) What does a CRM for financial advisors include and how it can be used in the financial services industry?
A CRM system work as a time management tool, allowing financial advisors to prioritize and organize activities. It furthermore incorporates document management for maintaining attachments, files, and notes relevant to a customer relationship. This CRM system helps implement customer-centric approaches. It can help you send personalized emails, schedule appointments, and quickly reply to social media posts.
3) How much is time is needed for a successful CRM implementation?
Implementing a CRM solution can take a couple of days, yet, if you need CRM that completely fulfils your business requirements, it's worth creating a custom solution. The time taken depends on the following factors:
The amount of data that needs to be imported.
Any third-party integrations that are required.
Some required customizations.
How many users/departments will utilize CRM.
4) Can we integrate a CRM system with social media services?
The data between CRM and social media can be interchanged for efficiently running marketing campaigns. With the help of this integration, social media marketing can include more relevant targeting parameters for advertisement.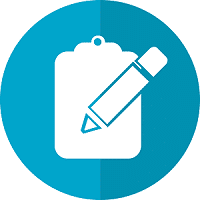 Do you want to implement a CRM system within your organization? Connect with our CRM Experts today!