Automating time-consuming manual processes as well as assuring maximum operational transparency is the latest trend in the business world in recent years. You can notice these modifications nearly in every field today, and even in government sectors too, while these advances can be especially useful in e-commerce and retail.
The influence of unmanaged expenditure on finance teams is tangible: incorrect figures on committed spending, unpredictable invoices that can sabotage cash flow, and even extreme tie-up of capital. A proper automated purchasing system can manage each one of these issues. By changing the experience for business managers – giving access to the right suppliers and easy approvals – finance teams will have full control and visibility on overcommitted spending.
When considering an automated purchasing system, it is important to understand the specific goals of different stakeholders. Enhancing the purchase process – from obtaining the best suppliers onboard to the pace of purchase approval – as it impacts every aspect of the business.
Understanding the Procurement Processes
Procurement is a vital business function of every business irrespective of the type or size of the business. This procurement function is created up of a sequence of steps that are conducted by an organization to get goods or services including sourcing, making purchases, negotiating terms, tracking when supplies are received, and keeping records, and all that is needed to accomplish business objectives and goals.
Recognizing and operating with the most suitable suppliers to acquire goods or services at the most reasonable prices and of sound quality is the main purpose of the procurement function. When handled efficiently and accomplished well, it can assist in increasing your business's profitability.
The procurement function furthermore focuses on risk and compliance management, enhancing supplier performance, trimming the sourcing cycle time, and enhancing contract utilization.
Other major focus areas of the automated procurement system include acquiring a thorough understanding of the requirements of all business units, mapping the correct supplier with the requirement, monitoring and assessing vendor performance, and negotiating contracts to derive value for money.
Technology can decrease procurement costs and administrative overhead by automating and tracking procurement processes. It's essential to constantly monitor and evaluate the procurement process to enhance any inefficiencies or weak spots.
Also, read: 7 Construction industry software solutions that have increased revenue for our clients
Benefits of an Automated Procurement system
The automated procurement process requires an excellent deal of manual effort, as businesses dedicate resources to discover and obtain services, goods, or work from external sources.
These agreements need additional attention such as: terms that need to be agreed on, contracts are to be pulled, etc. And those contracts are handled throughout the life of the supplier/manufacturer relationship. 
Fortunately, modern tools have allowed manufacturers to hand off multiple of these manual tasks to procurement automation solutions. The resultant procurement process advancement releases valuable internal resources for business-critical decision-making and other strategizing efforts.
So, automating the procurement process in your organization has a lot of benefits, some of the most significant ones are defined below:
Copy Infographic
1) Decreased Cost
Automated procurement management decreases manual efforts and paperwork. With a greater capability to reach a wider number of suppliers, compute supply needs, and competently manage contracts, an automated procurement function's primary advantage is lower costs.
And all procurement requests require approvals, so it provides managers the chance to assure whether the expenditure is essential or not. This results in a substantial decrease in organizational costs, and redundancies are also eliminated which further enhances efficiency.
2) Streamlined process flow
The first perceivable effect of automation processes streamlining. The entire process here becomes completely hands-off with automation, right from filling out the forms to routing requests to the right people in the process and prompting stakeholders to finish their part. No more delays or forgotten requisitions lost forms.
Minimized human intervention, only where it isn't needed, and reserved for tasks where it is necessary. The automated procurement process then starts to function like clockwork.
Also, read: Top Salesforce Products that can transform your business
3) Improved visibility
When you automate any process, you make the way for better process visibility. When all the information for a purchase is in a single place tracking orders becomes much more manageable.
Also, customizable dashboards let you keep a check on multiple procurement processes at once to recognize and settle any errors or bottlenecks in real-time.
Also, the data collected provides you better transparency and clarity up and down your supply chain, providing you with a more in-depth assessment of your supply chain's overall health.
4) Less risk
The list of risks to the supply chain is growing day by day. Though with more excellent visibility comes enhanced awareness of your procurement environment. An automated procurement function enables you to predict where the next risk may come from and train accordingly.
The data available from an automated supply chain allows you more quickly determine high-risk spending and risky concentration of suppliers. Using this insight, you can de-risk the procurement process by giving alternate sources.
5) Maximized efficiency
Automating the procurement function has many advantages, the order process accelerates when automating the procurement function, which signifies timeframes are shorter, and efficiency is increased significantly.
Automation furthermore lets managers position team members in the areas they're required most, instead of assigning them the everyday low-priority tasks that are easily managed by automation. It even improves communication with both internal stakeholders and suppliers.
6) Remove approval bottlenecks, and avoid any invoice delays & duplicate payments
A procurement system that relies on many manual interventions and emails & spreadsheets is subject to more human errors and other associated risks. As people try to do things their way even bypassing policies and procedures to clip down purchase cycles.
On the other hand, an adequate e-procurement tool addresses such investment risks with implemented accountability and role-based accessibility, safeguarding sensitive information and limiting confidential information to relevant stakeholders while maintaining the procurement cycle moving forward.
Also, read: Best CRM for outlook Integration in 2022 and beyond
Looking for Automated Purchasing System for your Business
Send us your requirements, we will get back to you with a quote
What features you should look at in Automated procurement software?
Today, there are a huge number of tools in the market. But it's essential to understand what you need. Here are the top things to consider before purchasing any procurement software:
Copy Infographic
1) Automation
This is the primary significance of modern business tools. They're simply not worth your time if they cannot take some of the most monotonous work off your hands. Your automated Purchasing system should automate workflows to:
Enhance accuracy
Reduce human error
Free-up valuable time to concentrate on more strategic initiatives
Accelerate procurement cycle times
Procurement automation needs to have a workflow to manage purchase orders, get approvals from executives and managers, and easy tracking that sidesteps the need for data entry.
Also, read: A self-learning chatbot is easier than you think: steps to create your own
2) Fast and flexible deployment with an easy-to-use interface
Implementation of some procurement platforms can take several months or even years for a successful deployment.
You should choose a robust yet agile cloud procurement solution to avoid this slow time-to-value and deployment.
An easy-to-use interface is very important as the time and money expended in training or adapting your team to an overly complicated platform can never be regained.
Procurement software should be easy to use, choose a platform that provides simplicity, mobility, and integrates seamlessly with your existing operations.
3) Approval tracking and workflows
Procurement software should incorporate rules regarding who can spend and on what. If it's an executive or manager, there is no need to ask any questions.
But when the intermediate employee makes a purchase order, the manager should be informed (automatically) and should be required to approve before the advancement of the order.
Also, the workflows need to be automated, with no manual intervention from the end-user and multi-level escalation.
With an automated approval workflow system, you become capable of drastically decreasing the time required to approve purchase requests and mitigating risk throughout the approval procedure.
4) Business intelligence and visibility
The primary objective of e-procurement deployments is to acquire visibility of expenditure by spend category.
The capability to analyse and report on real-time and historical data is the key to understanding how your business expands money and where to trim costs.
This makes business intelligence a fundamental procurement software attribute for you to pursue in your solution.
5) Seamless integrations
You should choose e-procurement software that complements and expands accounting solutions or cloud or on-premise ERP, for end-to-end procure-to-pay efficiency. Also, your e-procurement software of preference should provide integrations with financial systems, assuring accuracy and process efficiency.
Also, read: 7 Reasons to treat web application architecture seriously
Automation in Business – Why Automation is Key
Today, automated purchasing system automate multiple processes of running a restaurant or store or any other business. Further advancement is predicted in POS technology in 2022, with POS sellers concentrating on e-commerce, and other businesses, having contactless payments.
The coronavirus pandemic has changed behaviour and shopping patterns forever. Customers across the world are comfortable shopping online, and retailers have no option but to adapt to these changes. deal.
Mentioned below are some of the top trends that will shape digital transformation:
Development of a digital-ready culture.
Innovation will be democratized.
Businesses will be composable for greater agility and execution speed.
API security will assume more significant importance.
Microservices will be leveraged to help greater innovation.
The capability to unlock and use data will determine organizational growth and development.
Procurement has become the key to mitigating possible negative effects on your business, especially in the present economic conditions as sourcing services and products become essential to success.
Procurement teams depend on paper-based processes or obsolete systems that are not open to change. Using those systems, it becomes impossible to gain insight into the thousands of suppliers they work with and evaluate business continuity. ​
So, automating the procurement process is a practical way to assist a crucial business function to work more effectively.
Digital technologies can help procurement to improve collaboration and engagement along the whole procurement value chain, which includes planning, contract management, sourcing, payment control, order delivery, and supplier management.
Some benefits that digital transformation includes are:
Getting your teams collaborating more efficiently while putting an end to information silos.
Eradicating hundreds of emails and spreadsheets.
Building a quicker approval process by trimming end-to-end purchasing processes and approval cycles.
Eliminating human errors.
Automating manual tasks which save employee time.
Maintaining and strengthening relationships with vendors.
Enhancing the user experience of all stakeholders.
Also, read: Procurement Cloud and other Cloud-based Purchase Order System – The Business Overview
Conclusion
Future-proofing your business means implementing automated procurement system that can last you nicely past the trappings of tech advancements. Modern purchasing processes help assure that the business gets what it requires, at the most suitable price, within budget, under good terms, and without any misconduct.
There's a prominent connection between financial sustainability and purchase order management. Effective procurement has proved to make the difference between a business achieving outstanding success and collapsing altogether.
A fully functional purchasing system will let you cut costs, enhance buyer-supplier relationships, make more profitable data-driven decisions, improve overall performance and grow your business.
These advantages and others are a must for businesses striving to grow through 2022 and beyond.
So, whether you're an e-commerce business with massive stock turnover, a tech company operating countless invoices from different suppliers, or simply a business that needs help keeping its payments in order, an automated purchasing system may be precisely what you need.
Also read- How purchase order automation can increase your revenue in 2021, to get to know more about how can purchase order automation help your business yield more.
Frequently Asked Questions (FAQs)
1) What types of businesses employ POS systems?
Almost every business requires some method to receive and process consumer payments, and POS systems allow businesses to do that efficiently, and so much more. However, the most common industries that utilize POS systems are customer-facing businesses like retail, restaurant, etc.
2) When does a business need a POS system?
A POS system makes the checkout experience more straightforward and faster for both you and your consumers. As soon as you start selling goods or services in person, your business requires a POS system, it does not matter how small your operation is, this system reduces the time taken to ring up a sale and reduces human errors, like miscalculations. Also, real-time reporting provides insight into which items are your best and worst sellers.
3) Define the types of POS systems that you can consider?
There are three kinds of POS systems. The right system for you depends on the kind of business you're running. Here are your three options:
i) Cloud-based POS systems – Cloud POS systems are uncomplicated to use, you can use them with a mobile device or tablet. These systems are popular among restaurant owners and merchants. Here everything is stored online, and these systems tend to cost less than the other kinds of POS systems. 
ii) Server-based POS systems – With server-based systems, the software is installed on a server that's located on-site. You are accountable for installing, maintaining, and securing the system, and backing up the data as well. All of this can get costly.
iii) Hybrid POS systems – A hybrid POS system offers you a combination of the two types of POS systems: Cloud-based and Server-based POS systems. A hybrid POS system utilizes a local server, while the data is backed up to the cloud. This means that if the internet fails, there is no interruption in your business. You can still continue to sell items.
4) Which POS systems are less costly to integrate?
The least expensive POS system to integrate is the cloud-based systems because they are simply plugged and play – all you need to do is to connect to the internet and download an app. You don't need to buy, set up and maintain a server.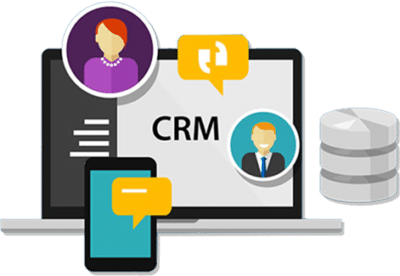 Microsoft Dynamics 365 Business Central is an all-in-one ERP business management solution that helps you connect your financials, sales, service, and operations to streamline business processes. Connect our team if you are interested in implementing Dynamics 366 business central in your business.