Once the demand for your product increases, then its business processes are likely to become more complicated. At the early stage of your business, you can simply order materials from your suppliers either on the phone or through email. But as soon as your business gets larger, getting supplies becomes more difficult to manage. If that's the problem you're passing through presently. You may like, to consider automating purchase orders.
What does Purchase Order Automation mean?
Purchase order automation is the process of making use of centralized software to develop a purchase order process that will automatically send a purchase requisition to the right staff member for acknowledgment and approval. After its approval, it automatically sends the PO document to the vendor. It replaces the normal use of traditional paper purchase orders and simplifies the process.
Whenever you make use of purchase order software to issue electronic purchase orders on your ERP system, your suppliers can approve them and automatically convert them to correct invoices that integrate you with the accounting system. And it will make it easier and simpler for your accounts payable (AP) department to properly control and manage all the payments made.
Making use of Purchase Control gives an extra layer of security for your business, all thanks to three-way matching. Using the PO and invoice, your receiving department ensures that you're only receiving materials and products that were ordered, and also pay for the goods and services that were received.
If there's an occurrence of an error where goods and services were not successfully received, or the wrong items were shipped, the issue is identified so the AP doesn't pay for invoices unknowingly, or leave invoices sitting fora long time.
How can an Automated Purchase Order save you money?
If your organization is still dealing with a disorganized mix of paper-based order processing or outdated systems, then switching to automation comes with lots of benefits. This is very true most especially in multi-national companies that are majorly dealing with extra complexity associated with language barriers and import tariffs. Small businesses that desire not to spend too much time with their present processes may find it hard to keep up with as they move forward. Irrespective of the size of your organization, you can benefit from the purchase automation.
How automated purchase orders help to increase your revenue in 2021?
Handle Unexpected Expenses
Making use of purchase orders can serve as an early warning system for any unexpected expenses. Because everyone must submit a PO for most purchases. So that there's a proper record of any expense immediately there is a need for it.
Assume a situation where a department has lots of expenses arising that they had never planned for. They place an order, and then the accounts payable are not aware of it until they get the invoice. At that stage, there's a long approval process to go through as AP tries to discover where this unexpected expense came from and either or not it should have been authorized.
Possessing a purchase order system unveils upcoming expenses to the open earlier. It assists with budgeting, planning, and effective communication between departments.
Improved Budgeting
If you're currently planning a massive project, purchase orders can assist with budgeting. To generate correct POs, you'll need to calculate order quantities before starting the project. Doing this helps you in getting a better idea of how much you will budget for the project.
Purchase orders don't only help with big and massive projects. When dealing with daily purchases in the successful running of the business, the price and quantity fields on purchase orders give your ideas on how much your company needs to sell to make a great profit.
It also assists in budgeting purposes that will enable you to look back on records of purchases. You'll be better equipped to plan future budgets if all you have to do is to look at the records of how much you spent in the past without stress.
Adequate Planning
Purchasing records helps you to foresee and plan for the future. They offer major insight into company performance, which provides you with the tools you need to examine product trends, market cycles, and company spending.
Most purchase order systems will automatically generate information. However, not all of them are equally good at making access to data simple. All you need is a good system that is good for controlling and managing digital documents effectively.
They possess a procurement system that saves all purchasing information automatically. Standard and custom reporting offers thorough and deep insight into essential data. Also, the system keeps all this information in such a way that accessing them won't be difficult. This will enable you to review detailed records as well as track budgets, receipts, invoices, etc. without any stress.
Greater Visibility
With great reporting features, you'll have wonderful visibility into the spending of every department. You'll be able to see everything they're spending money on and everyone they're spending it with. This will enable you to secure better deals with your suppliers or alert you to when you ought to be considering new suppliers to work with. You'll be able to get a good idea of how the whole supply chain is working and the performance of the overall supplier.
Eliminate Goof-Ups
Purchase orders offer a record of what you ordered and at what price to effectively communicate each of the details of a purchase. Having documentation like this in your possession secures you from any error when making orders, for instance, when someone misinterpreting an order placed on the phone.
Your team members can reference POs any time there's a misunderstanding about what was or should have been ordered. Having this documentation provides you an essential device for fixing any damages that may occur within your organization and also any issues that arise between you and your suppliers.
Control Spending
By implementing a good purchase order system, will allow you to control who is permitted to make purchases. By selecting the person that will access the purchasing system, you'll be able to stop unauthorized people from placing orders without proper clearance.
Developing automatically intensified policies is a big step towards controlling maverick spending. The system can also restrict which products are purchased from which supplier to ensure that your team is placing orders from preferred suppliers.
The Next Process's procurement system provides extensive customization, enabling you to restrict your teams' purchases to either company-wide or specific products per supplier. We add a bonus, we don't charge for extra users. You can give as many employees as you desire access to the purchasing system at no extra cost.
Conclusion
By completely automating your purchase order system, you can save yourself numerous hours, and extremely speed up the process and save infinite 'back and forth'. This reduces frustration, saves more time, and decreases any inconsistencies that most times hold companies back.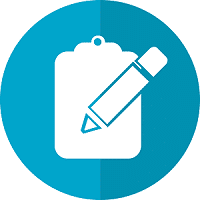 Do you want to implement a CRM system within your organization? Connect with our CRM Experts today!