This is a blog post listing out all of the different products that Salesforce offers. This blog will introduce the products of Salesforce and give a short overview of their capabilities. Here, you will have a basic idea of what the Salesforce products are, and why you should or shouldn't use them.
It is important to get the basic information and reviews of the Salesforce CRM products. If you have any confusion regarding what Salesforce products are right for you?
This post is designed to serve as a guide for all Salesforce products. It describes the purpose of each product, its benefits, and additional features. Have fun reading ahead!
Copy Infographic
Sales Cloud
Sales Cloud was released in 1999 when the company was founded, it is Salesforce's flagship product and has the largest share of the CRM systems currently available.
The Sales Cloud is primarily focused on helping businesses accelerate their sales cycle by providing tools to manage leads, opportunities, businesses, and the people they work with. Sales Cloud is primarily targeted at B2B companies and provides features such as offer preparation, product management, and forecasting for sales managers.
Add-on Products: CPQ & Billing, Salesforce Cloud Einstein, High-Velocity Sales, Inbox, Salesforce Anywhere, Salesforce Maps, and Lightning Dialer.
Also, read: Top Salesforce trends that will grow business in 2022
Service Cloud
Salesforce Service Cloud is a CRM that supports a company's customer support team. This helps customers reach out to the company via email support, live chat, or phone, and helps account managers find and work with solutions to their customers' problems.
If you have contacted the company by creating a support ticket or using live chat, the company may be using a system such as Service Cloud.
Add-on Products: Digital Engagement, Service Cloud Einstein, Field Services, Service Cloud Voice, Salesforce Anywhere, Customer Lifecycle Analytics, and Salesforce Surveys Response Pack.
Follow the link to check our Salesforce Service Cloud Services.
Marketing Cloud
Marketing Cloud can seamlessly connect to Sales or Service Cloud, allowing CRM data to flow unimpeded. Salesforce Marketing Cloud is divided into multiple products, so let's take a look at each one individually.
i) Pardot
One of the most widely used Marketing Cloud products, Pardot is Salesforce's B2B marketing solution. The platform is primarily focused on email marketing with additional features for creating landing pages, forms, lead scoring, and reports.
Add-on products: Salesforce Engage, B2B Marketing Analytics Plus, a dashboard in the process of interaction.
ii) Experience Cloud
Experience Cloud, formerly known as Community Cloud, allows you to create a variety of platforms for customers, partners, and even employees to interact with your company. This means that you can create portals, forums, websites, and help centres built directly on the Salesforce platform that can be seamlessly integrated with all your CRM data. Experience Cloud is on the low code platform. This means that you can create beautiful platforms primarily using the drag and drop feature.
iii) Journey Builder
If you work in B2C marketing, Journey Builder is a tool that you need to look at. With this tool, you can create powerful marketing journeys and provide your customers with a personalized experience. This is a great way to guide your customers on a journey where they can interact with them through a variety of platforms such as email, mobile phones, advertising, and websites. The Journey Builder acts as the central hub for B2C Marketing Cloud.
Follow the link to check our Salesforce Marketing Cloud Services.
Studios Section
Salesforce Products have 4 Studio Products that are useful for different sector companies. The company can select which module they should have applied. Defined below are those 4 Studios Sections:
1. Email Studio and Mobile Studio
Once Journey Builder has decided on a customer's path, Email Studio can be used to create email content to send to the customer. Email Studio has powerful features that allow you to compose perfect emails with customization elements, scripting languages, or bespoke real-time content.
Now we come to Mobile Studio, as the name implies, Mobile Studio is similar to Email Studio, but with a focus on creating content for mobile devices. This allows you to create messages that can be delivered via SMS, MMS, and push messages.
2. Advertising Studio
To reach customers beyond email and mobile messages, Advertising Studio provides a bridge to digital advertising platforms such as Facebook, Google, Instagram, LinkedIn, Twitter, and YouTube. This allows you to use Journey Builder to include these platforms in your marketing campaigns.
3. Interaction Studio
Interaction Studios provide you and your customers with a whole new level of personalization. By listening to the actions, the customer takes on the website, the interaction studio can modify the message on the web page to tailor the experience to the type of service or product the customer is interested in.
4. Social Studio
Social Studio is a platform for connecting all social media accounts and has three main features:
Publishing: Create social content and send it according to a master plan that integrates all channels.
Engagement: Get in touch with your followers, answer questions, and reply to comments and feedback.
Analysis: Powerful monitoring tools allow you to investigate the results of social impacts, including sentiment analysis, to see how your brand is generally accepted.
Social Studio is also integrated with Service Cloud and other Salesforce products, so it's easy to reach out to dissatisfied customers by proactively contacting them.
Also, read: Salesforce Enterprise edition – pricing, features, pros, cons, and how to tell if you need it
Customer 360 Audiences
Formerly known as Salesforce DMP, Customer 360 Audiences provides a platform for standardizing all customer data. Create a segmented list of customers and easily slice your data, even with millions of customers. With Customer 360 Audiences, you can capture data from any source to ensure that you're building the exact audience segment you're targeting. Now get in touch with the correct people at the right time.
Loyalty Management
Salesforce announced Loyalty Management in January 2021 to help businesses retain and reward their customers. This platform allows enterprises to create large loyalty programs that use clicks instead of code. You can create a variety of programs, such as hierarchical membership and points for each purchase. Loyalty Management can be configured to work with Experience Cloud for customer registration and with Marketing Cloud for content submission.
Conclusion
Salesforce CRM product's marketing automation is popular software for creating contact and managing leads for an efficient sales process. Users choose this platform for improving marketing with MailChimp and HubSpot integration, the Salesforce Sales Console, and free social media tools such as Twitter and Facebook.
Salesforce CRM benefits from built-in analytics, which lets companies use dashboards to provide better insights into their products, customers, and top products. This enterprise-level solution also enables professionals to manage their time more effectively by using the time-management app reminders or by automating tasks with workflow rules that do not require any manual processing.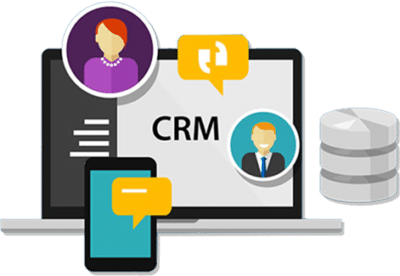 If you are new to automation and confused about Workflow or Process Builder. Need not to worry, we have got you all covered. Talk to our experts and clear all the cloudy thoughts about automation.