Salesforce primarily offers two marketing automation tools: Marketing Cloud and Salesforce Pardot. Marketing cloud is designed for businesses dealing in B2C services whereas Pardot is best suited for businesses that provide B2B services.
What is Salesforce Pardot?
Salesforce Pardot is a SaaS marketing automation tool that offers businesses powerful and effective marketing solutions. Salesforce's lead management and B2B marketing automation product called Pardot; has a lot of advantages since it helps marketing and sales teams to plan, launch, and manage online marketing campaigns to improve their ROI and efficiency. 
If your business sells to other businesses, Pardot can help you automate marketing operations and bring your marketing and sales teams closer together. 
Not only that, but it keeps track of how prospects connect with your company across all your marketing platforms so that you can personalize your outreach. The best aspect is that Pardot is a fully configurable platform, so you can change what you need to match your company's demands. 
How Does Pardot Work? 
Pardot offers a complete collection of tools to assist marketing and sales teams in creating communications with the best prospects, staying on top of the various phases of the conversion funnel, and closing deals.
It furthermore helps with improved lead management, customer engagement, and activation through dynamic and automated marketing, as well as understanding each funnel phase, right from the click to close phase. 
Simplified lead management, intelligent lead creation, right alignment of email marketing automation with sales, and reporting are among the B2B marketing automation features and capabilities. 
In short, Pardot can create sophisticated, data-driven automation that generates new leads and shortens your sales cycle. It helps you evaluate every touchpoint in the funnel to get a complete view of the customer experience while improving the overall campaign.
Also, read: Pardot with Salesforce: 11 things to keep in mind in 2021
Features of Salesforce Pardot 
Salesforce Pardot enables businesses to automate their marketing process by offering various tools. Several Salesforce Pardot features can help a business perform its marketing strategies and plans effectively. 
The following are some of the prominent features: 
Copy Infographic
1) Lead Management
Lead management is one of the main aspects to be considered when discussing sales boost. Salesforce Pardot offers various lead management attributes such as lead scoring and nurturing, tracking features, and more.
Pardot lead management also helps users to filter out the leads and prospects that are more likely to convert to sales. Determining good leads from the massive pool of leads enhances efficiency and increases the probability of conversion, by helping the sales team in prioritizing the tasks effectively. 
2) Lead Scoring
Pardot can identify good leads, those who are on the verge of making a purchase. It does so by lead scoring or leads classification approach, which involves assessing and classifying all the company's communications using a scoring system to prioritize the sales team's activities.
The automated lead scoring and assignment to the sales representatives send prospects to the commercial team when they are ready to purchase. 
3) Personalization
Pardot's high degree of personalization allows users to strengthen relationships with prospects and engage them with dynamic campaigns. From marketing to sales, users can better understand the consumer experience and enhance every stage of the process.
Pardot keeps track of the consumer at each stage of the funnel and dynamically displays material that is relevant to that stage.  
4) Analysis and Report
To address any issues that may arise in the campaign, Pardot allows the "marketer" to experience the processes as the user does. The analysis and reporting capabilities are similar, including analysis of KPIs and indicators that allow you to maximize the campaign's success and change it more swiftly and continually. 
5) Email Marketing
Email marketing campaigns are one of the most significant components of a plan aimed at expanding reach, maintaining relationships with customers, and increasing conversions.
The first stage to their success is to build an organic lead base, while purchasing connections are not encouraged owing to questionable results. One of the strategies used to create this base is the establishment of landing pages, which entice people to collect contact information.
The marketing department may utilize the platform to create these pages more quickly and with fewer resources. Furthermore, the prospect lists are divided, allowing customized messages to be provided based on the characteristics, demands, and purchasing journey of each potential and present customer.
6) Smart Campaigns
Salesforce Pardot enables users to create dynamic and smart campaigns which enhance customer engagement. These campaigns also make customers' buying journeys smooth and delightful, resulting in brand loyalty and customer retention.
Smart campaigns enable marketing teams to deliver increasingly accurate activities, resulting in qualified leads for the sales sector. It makes ROI calculation convenient. 
7) Performance Monitoring
Monitoring the performance of your campaigns can help to determine the impacts and outcomes of the campaign, further helping in determining the future course of action. Marketing campaign performance must be measured for activities to be based on facts, which immediately adds to their success.
Performance may be tracked with Pardot's configurable dashboards and reports. These provide a wealth of data, from calculating KPIs to tracking teams and determining what must be done to consistently surpass sales projections. 
Also, read: What is Salesforce CPQ (Configure, Price, Quote)?
Looking for Salesforce Consulting and Implementation Services
Send us your requirements, we will get back to you with a quote
Benefits of Salesforce Pardot
Pardot offers numerous benefits to its users and their businesses, some of them are as follows: 
Copy Infographic
1) Marketing and Sales Teams Alignment: It automates the connection between the consumers and the service providers and creates custom-designed shared methods to increase opportunities. 
2) Boost in Sales: One of the most typical blunders is advancing the commercial activity to a still-cold lead. Scoring and Grading capabilities in Pardot enable you to categorize the highest-quality leads and route them to sales at the appropriate moment. 
3) Automated Marketing Process: Workflows can be automated using Pardot following the marketing plan, minimizing manual and repeated creation, and so saving time and money. 
4) ROI improvement: It is possible to gain insight into the genuine return on investment of our marketing activities. Users can recognize and raise their investment in successful ads because of the traceability that Pardot provides.
Pardot also creates closed-loop, life-loop, and search reports to provide high-level visibility into the condition of the sales cycle, identifying where leads are stalled. 
5) Lead Quality: Salesforce Pardot helps in lead management, resulting in an improvement in lead quality. With excellent quality leads, the probability of conversion to sales increases exponentially.
With scoring and grading functions, the leads can be classified and filtered out to determine the superior quality leads. This helps the sales team to timely focus on converting the prospects who are most likely to buy the products and services offered by your business. 
Also, read: Reasons why Salesforce Custom Apps are Worth Your Consideration
Salesforce Pardot Vs Salesforce Marketing Cloud
While Pardot is a B2B marketing automation system that automates tedious technical and operational operations, Marketing Cloud is a CRM platform for B2C businesses. Salesforce Marketing Cloud is, in general, a campaign management software that connects several digital marketing technologies, such as email marketing, social networks, websites, and blogs, to provide more in-depth information and aid in decision making.  
To be clear, Marketing Cloud is most beneficial to businesses that require a platform to communicate with clients more readily across numerous channels and at a high volume.
However, if the marketing and sales processes need to be more connected and controlled, such as when there are high-value items or extended sales cycles, Pardot may be the ideal option. 
Other notable differences between Salesforce Pardot and Salesforce Marketing Cloud are as follows: 
Pardot features sophisticated automation for assigning leads to the platform users. Additionally, it allows you to set up an automatic notification when the potential prospect is active on the site. Whereas Marketing Cloud does not consist of this feature. 
Salesforce Pardot's strength lies in marketing campaigns and sales alignment, while Marketing Cloud offers more capabilities when it comes to social media marketing and advertising, as well as SMS campaigns. 
The buying cycle for both tools are quite different; smaller databases with higher value sales would be better targeted through Pardot, and larger databases with lower value sales work better with Marketing Cloud.  
Salesforce Marketing Cloud is the appropriate choice if your business needs a platform to engage with customers more easily across multiple channels with their buyer's journey. However, Pardot is the right choice if you work on long sale cycles.  
Also, read: Pardot vs Marketing Cloud: Learn what's right for your Business
Conclusion
Salesforce Pardot is a powerful tool that is open to customizations and automates the sales and marketing process. One of the concerns for business leaders is to streamline the B2B sales cycle, Salesforce Pardot effectively tackles the issue to generate optimum results.
Additionally, it helps in communicating with the prospects that have the most potential, monitoring the different stages of the conversion funnel, and boosting the closing of the sales.
It is a definitive solution within the Salesforce ecosystem that manages and delivers the B2B solutions to businesses. A platform that will allow you to make the quality leap in your relationship with potential customers or prospects and generate new opportunities.
Frequently Asked Questions: 
1. What is Salesforce Pardot? And how can it help my business succeed?
Salesforce Pardot is a clever tool for B2B sales and marketing automation. It has the potential to help industrial companies and B2B firms improve their marketing strategy by offering 100% actionable data.
This allows them to target the most qualified prospects with dynamic customer-focused campaigns that are highly personalized and accurate. With marketing process automation, manages leads and helps the users make smart marketing campaigns which result in a boost in sales. Therefore, it helps in generating more revenue for your business.  
2. What is the Pardot implementation process like?
Although the platform offers a quick start package for organizations who want to rapidly set up and start utilizing the system, most of the time the contracting company will need to hire a professional or specialized company such as Cynoteck, to complete the first settings.
Salesforce professionals provide support during the installation process as well as post-installation training and tips to help enterprises accomplish their objectives swiftly.  
3. What are smart campaigns in Salesforce Pardot?
The absence of data needed to generate interesting marketing is one issue with customizing consumer interactions. Pardot focuses on delivering relevant information using data drawn from Salesforce CRM, allowing you to create smart and focused campaigns that are more effective at generating leads.
4. How does Pardot simplify lead management?
Automation and segmentation make lead management more efficient and effective, and automated flows make scoring, grading, tracking, and nurturing procedures simple to implement. Pardot helps you locate the ideal customers by identifying potential customers, scoring prospect interactions to understand who is interested, and objectively scoring customers.  
5. What is Pardot used for?
Pardot can be used for some (or all) of the following, depending on the sort of business:
-> Email marketing
-> Forms
-> Engagement History
-> Segmentation
-> Scoring
-> Grading
-> Lead qualification
-> Search marketing
-> Social media marketing
-> Marketing analytics
6. Can Pardot be used for B2C?
Before Salesforce updated the messaging, Pardot was recognized as a B2B marketing automation tool.
Pardot may be used for both B2B and B2C marketing. B2C marketers will earn value if they have a high-value product or service with a "considerate" sales cycle.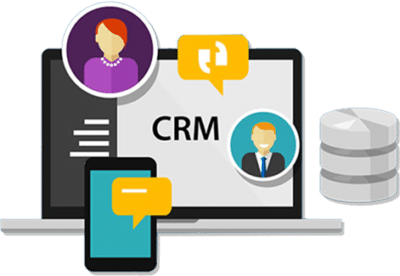 If you are new to automation and confused about Workflow or Process Builder. Need not to worry, we have got you all covered. Talk to our experts and clear all the cloudy thoughts about automation.