Pardot is a Salesforce product that offers business to business (B2B) marketing automation. It helps users:
Generate more leads and increase their speed through the sales pipeline
conduct personalized campaigns
better understand the entire marketing/sales process through useful reports
This software as a service (SaaS) works perfectly with the Salesforce customer relationship management (CRM). As Salesforce mainly handles the lower section of the sales funnel, Pardot will help your business focus on the upper portion.
For example, leads are typically not ready to make a purchase right away upon capture, they must be engaged first. The automation of Pardot can aid in this process, helping increase the percentage of successful sales. This handy tool can even give the sales team more insight into things such as leads social media data, prospect activity, and grade.
In today's fast-paced, competitive market, every business using Salesforce CRM should be incorporating a marketing automation tool. As Pardot is offered from Salesforce themselves, they have the best integration into the CRM of any marketing automation product available. Similarly, to Salesforce, Pardot also flaunts excellent support and resources.
As we move into 2021, there are a few things to keep in mind when using Pardot and Salesforce. Some tried and true, and others new. Here we go over 11 points to consider when using this marketing automation tool with your Salesforce CRM.
Copy Infographic
1. Campaigns in Pardot
Unlike how the word campaign is used in other contexts, in Pardot they are prospects first touch. For each prospect, there is one campaign.
2. Objects in Pardot
In the past objects in Pardot were read-only, but now they are synced and accessible from the CRM. These objects include:
List Emails
Marketing Forms
Landing Pages
Marketing Links
Files
Snippet Assignments
3. B2B Marketing Analytics
These analytics are now available in Salesforce and so there is no more need for a managed package. Datasets in legacy B2B Marketing Analytics apps are no longer updated.
4. Engagement History
This now includes web page visits and automated email. The latter includes any email that is sent from Engagement Studio, an automation rule, or a complete action.
5. Specific Einstein Scoring
Einstein artificial intelligence offers many great insights and scores using your data. However, all the results it returns can be overwhelming. Pardot now allows the user to adjust visibility settings to only display the most important scores. Allowing the user to pick which profiles need to see Behavior Scores, Lead Scores, or both. Make sure to use this feature to help declutter your workspace and stay focused on what's most relevant.
6. More Einstein Improvements/Features
Pardot users can use Einstein to see which specific marketing assets typically have a role in sealing new deals. They can also use it to identify the best leads and accounts by grouping by behavior scores. Further Einstein allows users to create a custom report to help them understand the data as it relates to their business.
7. Plugins
There are many 3rd party plugins available but be cautious about what data they return. It is recommended to take the results with a grain of salt and keep a close eye on the reports.
8. User Permissions
Pardot has different user permission than Salesforce, but they can be in sync. If you wish to have them in sync, make sure to utilize Salesforce User Sync to ensure security and reduce time lost on duplicating the setup of users in both Pardot and Salesforce. If you currently have any user permissions/rules in Pardot, then before using the Salesforce User Sync tool, take an export as they will be overwritten.
9. Keep a Close Eye on Syncing
Use the following path to monitor all sync errors before they get too be too troublesome.
Admin → Connectors, find the cog symbol by the salefsorce.com connector → Sync Errors
10. Security
Enable the Pardot account setting to enforce all SSL-enabled Pardot assets to load over HTTPS ensuring the safety of your leads as they browse your sites.
11. Utilize Support
Salesforce is known for its support. Keep in mind when using Pardot that there is tons of support available, from Salesforce themselves and also from 3rd party support partners. The latter can often help you in a more personalized manner and can be a great investment.
Sources:
https://www.pardot.com/solutions/b2b-marketing-automation/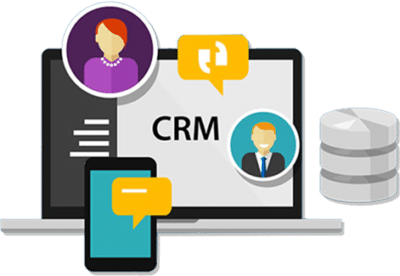 If you are new to automation and confused about Workflow or Process Builder. Need not to worry, we have got you all covered. Talk to our experts and clear all the cloudy thoughts about automation.