Pardot and Market cloud are the two very powerful platforms provided by Salesforce. Both of them have lots of benefits and if you can explore their full potential, a brilliant performance is what you'll get in return. The two tools differ in one way or the other and it is important you know which is fit for your company.
The Core Difference: B2B OR B2C?
The major difference between the Marketing Cloud and Pardot is that they are built for different types of businesses. The Pardot platform is designed for business-to-businesses companies (B2B) whereas the Marketing cloud was developed to meet the business-to-consumer companies' (B2C) requirements.
This vital difference might be the one to assist you in figuring out which is good for you. Nonetheless, let's take a look at a company's profile of the one that should use the Marketing cloud and the one that should use Pardot.
Briefly, these are the main differences:
• Salesforce Marketing Cloud is positioned as a B2C platform while Pardot is a more B2B platform (even though this is not always the case, we have companies that use both).
• The buying cycle is also an important difference. Larger databases with smaller value sales would be better targeted through Marketing Cloud and smaller databases would do better with Pardot.
• Marketing cloud is not restricted to only the Email market platform. It has other functions like a mobile studio and advertising studio whereas Pardot is only for email marketing.
• Marketing cloud is an excellent choice for a 1:1 customer journey with different channels of communication.
• Pardot allows for larger sales and marketing alignment for B2B teams.
Pardot vs Marketing Cloud who wins?
Copy Infographic
| | | |
| --- | --- | --- |
| | Marketing Cloud  |  Pardot |
| Skill level & Skills: | Flexibility = Complex Configuration Additional 'niche' skills beneficial. | WYSIWG Pardot Specialist Certification. |
| Place on the Salesforce Platform: | Its own: Marketing Cloud | Aligned with Sales Cloud |
| Price: | $$$ | $$ |
| Place on the Salesforce Platform: | Its own: Marketing Cloud | Aligned with Sales Cloud |
| Typical Usage/Keywords: | Real-time messaging, cross-channel marketing, mobile marketing, social media, display advertising, e-commerce. | Lead generation, lead scoring, lead assignment, sales enablement, email nurture campaigns, content marketing, webinar marketing |
| Industry: | Non-specific. | Non-specific. |
| Channels: | Email, Social, SMS, display advertising. | Email, Social. |
No doubt, one will be better than the other since they don't compete in terms of their ideal audience.
Common Myths you should ignore
Below are some of the myths going around when implementing or selling Pardot.
'Pardot is a part of Marketing Cloud':
It's not surprising to think that Pardot is a marketing cloud product since it is a marketing automation tool. Well, that's not how it is. Both Pardot and Marketing cloud coexist as two separate products with various development, sales, and support teams.
'Pardot is an email marketing tool':
Pardot is not only designed as an email marketing tool that offers mass mailing, but it's also constructed to segment your database. It only sends emails when it's necessary. This is where you'll benefit from the tool.
Also, Read – Pardot with Salesforce: 11 things to keep in mind in 2021
'Pardot is for organizations with smaller budgets':
Pardot has a lower license price point that doesn't mean it's for an organization with smaller budgets. The tools are used by different organizations regardless of the size and budget they have. Companies that pick (Pardot vs marketing cloud) because of the price and difference may spend more money and time on integrations and customizations in the long run.
'Pardot is the 'dummies' version for when you don't have technical in-house resource':
Pardot is difficult to break. This is because it is built in such a way to keep users from prying under the hood. But to truly access the full benefits of Pardot, you need professionals with both strategic campaigns and technical marketing skills. Be prepared to do one of these two things when purchasing a marketing cloud: either you upskill internally which includes teaching any team member with no prior experience or you seek externally for marketing cloud resources and insert the cost into the budget.
'It's a choice between Pardot or Marketing Cloud':
It doesn't have to be a choice. It's something salesforce themselves refute and the reason business cannot have both is well understood. This is due to the resources and budget strain. Salesforce doesn't map their products to customers but rather to a customer's project. They obviously don't need both to satisfy their sales cycle.
I hope the information that has been provided so far has been able to assist in getting rid of the fog, bringing clarification as to which product would best suit your business. You can bear these questions in mind to further direct you to the right infection.
Is your business B2C? If YES, use Marketing cloud
Are you dealing with a high transaction business? Or an e-commerce driven business? If YES, use Marketing Cloud
Are your sales primitively influenced by sales representatives, also regarded as 'high touch'? If YES, use Pardot.
Are sales opportunities the means through which your sales are managed? If YES, use Pardot.
Final thoughts
Hopefully, this information has been useful. We have numerous salesforce consultancy that can guide you. They will be able to advise you, and with this, you'll be able to analyze with a clear mind the differences and the factors you should put into consideration.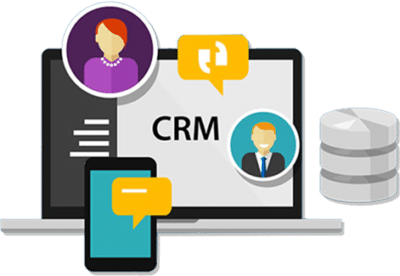 Need to enrich your Salesforce CRM with business focused solutions? Contact our team to understand, how we can help you in achieving your CRM goals.