Today sales teams are presently dealing with previously unheard-of difficulties when it comes to closing deals and cultivating relationships, especially after the COVID-19 invasion. Although sales representatives do well in a face-to-face setting, they are now shifting to virtual sales to get around current barriers. And while a sudden change can result in steep learning curves, sales representatives who are comfortable forming connections both online and offline will see the greatest long-term benefits. 
Time management between customers and support workers is currently one of the biggest problems. Consumers do not want to wait for a response; they want answers to their questions now.
By providing quick, reliable responses without making your customers wait in line, virtual support solutions can help close this gap.
Following a year of significant product additions and acquisitions, Salesforce is moving closer to being your virtual workplace.
It is becoming more and more likely that remote or hybrid techniques will be the norm for the foreseeable future, even though many of us would like to return to some variation of the old normal. 
You might need to adjust your management style to position your team for success depending on how they are used to working.
This blog will discuss the best tips and techniques on how to create a productive virtual sales team with Salesforce. 
What is a virtual sales team?   
Virtual sales teams are anticipated to become standard at businesses as remote work usage rises. A group of salespeople who exclusively operate remotely is known as a virtual sales team. This means that each sales representative works from their preferred location rather than a shared office space.
Each member of this virtual sales team has the option to work remotely or in person at an actual office, depending on their preferences. Virtual sales teams don't have the option to conduct in-person meetings. 
Many businesses realize the advantages of a virtual workforce, including the cost-effectiveness of not paying for office space and the opportunity to access talent from any location. Also, a lot of employees today favour a remote lifestyle.
Also, read: Sales Prospecting the Right Way – 10 Salesforce Tips
10 Strategies for success with Salesforce's virtual sales teams
Although it can be challenging, creating a top-notch virtual sales team with Salesforce is by no means impossible. It needs to figure out how to keep your team inspired, focused, and effective. To do it, you must first understand how each team member works. 
Copy Infographic
1) To keep remote sales teams focused, set targets
The integrated dashboards from Salesforce are simple to use and infinitely configurable, making them ideal for bringing teams together and inspiring salespeople no matter where they are located.
Setting goals is a tried-and-true method for inspiring groups of people and maintaining individual concentration.
With the help of cloud-based solutions, it is simple to transform the well-known sales leader board into a series of digital dashboards that are specifically tailored to identify the areas in which your team should concentrate. 
2) Provide Quality Onboarding and Training 
Without onboarding and training, your SDRs will have to find their path to success. There may be some who are lucky and figure things out. Others might leave out of frustration.
You should invest in onboarding and training programs, whether you're recruiting experienced reps or new sales reps. It's important to think through your training plans as well as onboarding.
In addition to onboarding, you need to think through your training plans. There are plenty of learning management systems if you want to deliver brand or product-specific training programs.
In addition, you can take part in a variety of online training courses and offline events organized by your SDRs. 
Also, read: Salesforce Task Management to help Operations – Best Tips
3) Discover strategies to remain a team even when you're apart
Several decision-makers are worried that if their businesses switched to a virtual selling environment, salespeople could lose motivation or resign.
Success measures are still significant in this exhausting environment. But virtual coffee dates and get-togethers for team building are also important.
For multiple sales leaders, maintaining team engagement and motivation outside of the high-energy office setting can be a new problem. But it's essential for promoting emotional stability. 
4) Use of technology to empower teams 
In the path of this epidemic, new digital has changed from a "good to have" to a "must have."
One thing has become evident with the change to remote selling: the teams with the finest technology can dominate the market. Digital solutions can help businesses in empowering their workforce to become more data-driven and better anticipate the requirements of their customers.
The sales teams begin their transformation with Sales Cloud 360 in this era of fast technological development to see a significant improvement in their sales process and results following implementation. 
5) See challenges and difficulties as opportunities
Today's sales teams are trying to overcome obstacles on multiple levels. Sales executives should view this as an opportunity to improve their workforce's skills, technologies, and agility.
Better long-term relationships are developed by those who engage with customers more deeply and sympathetically. Those that know how to accommodate this change can make it more beneficial for their business. 
Also, read: Sales Performance Management with Cutting-Edge Technology
6) Never stop encouraging your virtual sales team
Team praise shows the business's appreciation for reaching sales goals, while individual acknowledgment promotes successful behaviours. Train your team to manage objections by using role-playing.
An argument that "no" can sometimes signify is only a chance to ask a buyer additional probing questions or provide them with more information.
Encourage your team members to see "no" as an opportunity rather than a rejection. Use incentives as often as possible since they are yet another effective way to inspire your team. 
7) Determine how to use the metrics
The key concern here is how to monitor progress and make sure that everyone on your team is using their capabilities to the fullest while still exerting themselves sufficiently to feel productive without becoming overworked. Metrics provide the solution.
You can't go wrong with this suggestion: utilize the measure if it tracks a factor that is crucial to both you and the rep.
The number of meetings held each week, month, or quarter, the time spent in meetings each week, month, or quarter, or the number of emails exchanged each day are a few examples of useful metrics. 
Also, read: Examples of Sales Reports: From Daily to Advanced
8) Allow for teamwork and support for both introverts and extroverts
Setting the tone and ensuring that teammates are at ease with one another is extremely crucial for remote team leaders. They might observe greater productivity and increased innovation among your team as a result.
Both extroverts and introverts need some alone time to process issues or do activities at their speed.
Make sure both personality types are aware of the level of collaboration expected of them on any given assignment before employing the two personality types for the same position to avoid making either feel awkward about their differences. 
9) Connect systems to streamline the flow of information
Customers benefit from ongoing virtual team collaboration on a centralized platform like Salesforce. And where possible, connect your platforms and systems to improve information flow and reduce repetitive operations.
Automated calendar and email management is a simple example. You understand how effective it is when you get a text with a date and time in it and the text is a link that generates a new event in your calendar—perhaps you're deciding with a friend or scheduling an appointment through text.
Salesforce speeds up that automated information flow by tying together all of your important data from email, chat, files, and shared papers in addition to your inbox and calendar. 
10) Concentrate on remote-specific sales enablement strategies 
Provide your team the freedom to own their accomplishment and pursue their objectives however they see fit if you want them to succeed in selling virtually.
You must ensure that your representatives have access to the data they need at the appropriate time. This often includes creating a distinct electronic asset management system for virtual sales reps.
Making sure your team has the resources and tools they need to succeed is a crucial component of effective management. Make sure your sales enablement strategy is in place.
As sales representatives learn new tools and strategies that can be beneficial for their co-workers as well, virtual sales teams can gain from reps, sharing best practices. 
Also, read: Using Salesforce Pipeline Reports to Track Your Sales Performance
Final Thoughts – The Future of Work
Salesforce has developed into a titan of cloud-based technology during the past few years. Now is a fantastic opportunity to investigate the working potential that Salesforce offers, regardless of whether you're prepared for an organization-wide digital transformation or a more focused departmental optimization effort.
Throughout the past year, virtual sales teams have dealt with a lot of changes, and many of those adjustments will now be considered the usual. Although the future of work is not yet decided, businesses that continue to adjust to the difficulties of the post-pandemic working needs will gain both now and, in the years, to come. 
So, you need to provide your virtual sales team with the tools they need to locate, interact with, and connect with prospects to initiate more sales discussions and expand their funnel. This means that if you haven't yet used a social selling training program to provide your sales team with the skills they need to engage, you need to do so right away. All the best! 
Also, read: Strategies To Improve Salesforce Lead Conversion Rates
FAQs (Frequently Asked Questions)
1) What exactly is a virtual sales team?
A collection of individuals who are working for you remotely, in several nations, or different locations is known as a virtual sales team. While managing a virtual sales team is achievable, it is crucial to understand how to set up the roles and responsibilities of the team members as well as how to lead the team. You must set the team's purpose and goals before you can begin the process of creating a virtual sales team. 
2) What advantages do virtual sales teams offer?
Throughout time, virtual sales teams have gained more and more popularity. They enable you to manage a sales division with limitless room for expansion without incurring related expenses. You can improve your sales without the need for an office or more people by using a virtual sales team, an outsourced, remote sales organization. For eCommerce businesses that are still attempting to expand and need more sales but don't want to invest in a regular office, a virtual sales team can be the ideal option. A virtual sales team can be the answer you need if you're trying to improve your revenue stream. 
3) How should a remote sales team be managed?
While managing a remote sales team can be the way of the future, it isn't simple. The fundamental aspects of the job description and method for sales management still hold, but when issues arise, it's not always as straightforward to get up from your desk and go down the hall to speak with someone in person for clarity. This is especially true if your reps spend more time traveling than staying put, which leaves them out of pocket and unavailable for significant portions of the day. 
Here are four strategies for improving your leadership capabilities when managing distant teams and jobs: 
1) Establish clear guidelines 
2) Spend money on items that everyone can utilize 
3) Establish relationships of trust 
4) Promote interpersonal communication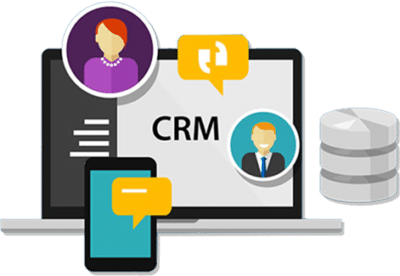 If you are new to automation and confused about Workflow or Process Builder. Need not to worry, we have got you all covered. Talk to our experts and clear all the cloudy thoughts about automation.