Looking at today's competitive market, customers today are more informed, careful, and updated. This leaves the business in confusion and wondering how to get and convert leads. And what helps drives businesses is excellent sales management, it can help your business grow and succeed. Your sales management process needs to be fully grasped to ensure each aspect of the collective sales effort is operating efficiently.
To accomplish this, it is important to have a great sales manager and sales leaders that help their team maximize profits while delivering the best possible value to customers.
Regardless of your role as a sales manager or operations leader, you can admit that you do not always keep on top of things the way you would like to. The solution for all this can be to change the focus of your products, from selling to solving problems.
There are several Salesforce best practices available on the internet today, but these are simply not followed long-term. CRM solution such as Salesforce is the most popular in large and enterprise firms, and most salespeople have some previous Salesforce experience.
The process of converting more leads involves a mix of training, enablement, and CRM improvement on the part of the sales team. Marketers and sales enablement teams should not assume that sales teams know how to convert leads.
Now, in this article, we will look at what sales management is, and some of the "conventional" Salesforce techniques in favor of more streamlined and automated processes that work to convert more sales leads.
What roles do Sales Operations have?
The role of sales operations is to represent the sales team. To maintain complete alignment of the business goals throughout all divisions of the company, they are essential in the planning of the sales and operations departments.
Even while the precise layout and duties will vary from company to company, these roles can typically be classified into four main categories: Strategy, Operations, Technology, and Performance.
Strategy, forecasting, data analysis, hiring and training, territory design, and sales process optimization roles and functions are just a few of the roles and functions that sales operations teams use to accomplish their objectives.
Also, read: Improving Salesforce User Adoption: Strategies & Best Practices
Why it is important to manage Sales Activity?
Sales activity is something that every sales rep is in full control of. Almost every growing business uses sales activity as an indicator of how much work sales reps – especially SDRs (or equivalent roles) – are doing. It is common to have the number of sales activities (the number of emails, calls, meetings, etc.) tracked and measured against a performance target.
The number of sales activities, or performance targets around sales activity, are important, but the focus should be on how to align, monitor, and manage them effectively in Salesforce based on who did the activity and when. 
Improve lead conversion rates with our Salesforce strategies.
Boost sales, close more deals. Transform your process Now.
Best Practices Your Reps Can Adopt to Increase Salesforce Lead Conversion
A CRM product called Salesforce lets you successfully monitor and manage the complete sales process. The frameworks of any organization can be improved while also increasing sales and overall organizational growth using this CRM, which has shown itself to be the most successful.
Here are a few recommended practices that any sales team should follow. These techniques will help you gather the information you need and convert more leads: 

Copy Infographic
1) Build notifications and alerts to inform Salespeople of new data
Stop counting on your salespeople to check Salesforce continuously throughout the day to monitor updates to their client data or new leads. Instead, use automated alerts that ping salespeople whenever an important Salesforce event occurs, such as a new lead assignment or a modification to the purchasing process.
By doing this, you can be sure that your reps are always informed of any developments involving their prospects. Additionally, they can concentrate more on customer communication without having to continually check Salesforce.
2) Use Salesforce Central to run the sales department's operations
Making it mandatory that every single detail must be passed through Sales Cloud is the only way reps can ensure they earn all the credit for building the funnel and closing sales that they have added to it.
By working in a way as the queue for all meetings and potential ideas, it becomes the team's only source of information. You should always be transparent about using Salesforce.
Also, read: Salesforce Integration Best Practices: Avoiding Common Mistakes
3) Auto-logging makes all sales actions simple
Most sales representatives will not remember to record every single meeting or conversation, especially if they speak with several clients or leads back-to-back during the day.
Every agreement should be properly documented so that anyone on the team can jump in and learn more about the prospect to make sure it is handled properly.
Adopting auto-log will enable you to obtain a more thorough record of each customer interaction, which will increase conversions.
4) Distribute leads according to priority to sales representatives
You can use assignment rules to direct leads to the appropriate sales representatives or queues if your business generates a lot of leads or if you just want to automate the lead distribution process.
If you have different lead queues for different teams, adding sales reps to a queue will allow them to select leads solely from the queue to which they have access. The administrator can decide who should receive a lead and under what circumstances, with this capability.
5) Use the power of data science to support sales reps
The amount of information being sent to sales representatives, including the most knowledgeable ones, about customers and sales might feel overwhelming. Since each device must be analyzed and managed separately, managing everything can be difficult.
By providing sales representatives with Sales Cloud Einstein, Sales Cloud can simplify the entire process for them. Sales representatives will be able to determine the leads that should be given priority and have the highest conversion rates with the help of this program.
Also, read: Common Salesforce Integration Challenges And How To Overcome Them
6) Continually move your leads toward the conversion point
To ensure that leads do not remain leads for an extended period, it is usually a good practice in Salesforce lead management to assign a follow-up assignment.
Any sales representative's ultimate objective is to turn a lead into an opportunity or exclude one if the potential customer is not at this time interested in your offer. Since only the "freshest" leads should be followed up on right away.
"When a lead does not convert within two weeks, it should be marked as "unqualified" and removed from the active list."
7) Create Scheduled-Triggered Flows in Salesforce to alert people of leads that need attention
Sales and marketing have a shared incentive to ensure that marketing ROI is calculated properly. The lead conversion enablement process is often disregarded yet can significantly improve marketing ROI.
The most effective technique to identify prospects that require attention and alert the sales team is through scheduled trigger flows.
This is because of the possibility of neglected leads, even with the greatest of intentions. Enabling the Scheduled Flows requires some considerations, but they can be effective.
8) Increase Teamwork and Cooperation
Use collaborative and communication-friendly shared channels where teams can work together on a particular opportunity or account.
Account and opportunity updates are available to anyone who needs them, and all team activities are logged in one location for easy team collaboration.
This also works well for bringing people into agreements when they are required. For example, when you are assisting a prospect in validating a solution, you can bring in a sales engineer.
Also, read: Salesforce Data Cleansing: Best Practices & Processes
Conclusion – The Changing Roles
Multiple CRM users use the software to complete basic tasks, but few fully utilize its features, which leads to untapped potential and higher conversion rates. You can boost your front-office effectiveness and earnings by utilizing Salesforce CRM's neglected capabilities. This is especially true if you make the most of Salesforce, which functions as the top CRM software with innovative features and technologies.
It takes careful planning and a set of criteria approved by your Salesforce admin, oversight, and sales teams to design a sales process that enhances your sales process and increases conversions. Businesses that use this methodology and have clearly defined sales stages, data validations at every sales stage, unambiguous sales expectations, and strong overall adoption outperform their competitors in terms of achieving sales targets. 
For more than ten years, our experts at Cynoteck have helped distributors and manufacturers to get the most out of their CRM. Contact the CRM professionals at Cynoteck right away to start improving your sales success and conversions!
FAQs (Frequently Asked Questions)
1) What is the Sales process in business?
From market analysis until the close of the sale, a salesperson must complete a succession of tasks that make up the sales process. Research, prospecting, sales calls, and closing are the main phases of the sales process. The number of processes can vary from product to product and from industry to industry. 
2) How does the Salesforce work?
Salesforce CRM is used to streamline customer service, marketing, and sales operations. Salesforce provides more than 20 solutions for several industry verticals in addition to essential CRM modules like Sales, Marketing, and Service Clouds. 
3) What are the best sales practices according to Salesforce? 
The Salesforce best practices for sales make it easier to maintain greater data hygiene, speed up the sales funnel, and improve transaction close rates. They involve developing a sales process, including sales stages, pipelines, and reporting, as well as monitoring and analyzing important sales data.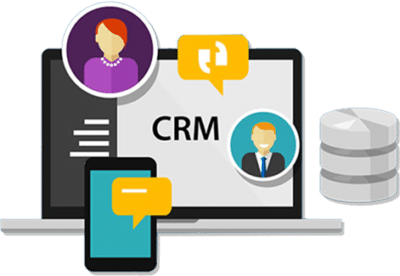 If you are new to automation and confused about Workflow or Process Builder. Need not to worry, we have got you all covered. Talk to our experts and clear all the cloudy thoughts about automation.