Today, in this growing world, the financial services sector impacts our daily life almost every day. As a result, there are many requirements specific to this industry that need to be considered. All aspects of their work, including the technological needs, pose a unique set of difficulties. When choosing an ERP system, financial services organizations need to consider several specific requirements. It is challenging to find software that is the ideal all-around fit for this industry because financial services organizations have complicated operations and regulatory requirements in addition to the system's specifications.
The requirement to prioritize customer experience and provide speedier service competes with growing regulatory pressures and managing extremely complicated assignments with manual systems and multiple data sources. Organizations are moving from outdated, monolithic ERP systems to more flexible, modular platforms that allow for more intelligent business management in today's era of digital transformation.
D365 Business Central is a success in this industry since this software fully understands the business processes. Microsoft Dynamics 365 Business Central is an ERP solution that unifies financial and business operations across finance, manufacturing, supply chain, warehouse, inventory, and transportation management with an intelligent and intuitive user interface for managing a game-changing, modern enterprise at a global level.
Financial services organizations can improve business processes across the board while gaining better customer insights, improved reporting, and compliance with all applicable laws.  
What Benefits Does Microsoft Dynamics 365 Bring to the Finance Sector? 
Microsoft Dynamics 365 Business Central is an adaptable and powerful ERP system that helps businesses in meeting current needs while creating the groundwork for the future growth of your business.
Dynamics 365 Business Central can be customized as per your business and is built for the cloud with fully linked applications. As a result, your business will grow in the challenging and competitive financial market, and your relationship managers along with other team members will be better prepared to:  
Improve your engagement with clients and potential clients. 
Recognize customer information while maintaining adequate security. 
Enhance customer interactions while reducing turnaround times. 
Improve the number of timely products launches on the market. 
Find new opportunities to develop and market new products and services. 
Improve customer retention while lowering acquisition costs. 
Also, read: Shopify Connector in Dynamics 365 Business Central: How can it benefit your business?
Other benefits and features of D365 Business Central that provide businesses with a competitive edge over others in the market: 
Dynamic 365 Business Central provides you with a complete picture of your business with built-in analytics and simple-to-create dashboards, proactively guiding employees, and stakeholders.
You can centralize your data from operations, sales, service, and finance to acquire a precise end-to-end view of your business. Since all data in Business Central is accurate in real-time, you can notice trends, prevent issues, and provide outstanding customer service.  
 Using D365 BC, you always get the same consistent and secure experience whether using a desktop, laptop, tablet, or smartphone. Access customer information, make sales orders, analyze, and approve quotes and purchase orders, and more.  
Dynamics 365 Business Central provides multiple organizational benefits. Some of them are as follows:  
It simplifies project management
Excellent support and a more accessible upgrade
Faster implementations
The ability to be flexible
It allows for seamless integration
Centralized repository of data 
Low ownership cost 
Provides actionable insights  
Easy to upgrade 
Industry-specific solutions 
Built-in intelligent business applications  
Higher security 
User friendly  
Warehouse and supply chain management 
Data security and compliance 
Also, read: Conquer Security and Disaster Recovery Challenges with Microsoft Dynamics 365 Business Central SaaS
Key Benefits of using Dynamics 365 Business Central in the financial services sector   
Described below are the key features of Microsoft Dynamics 365 Business Central that help financial services organizations improve processes throughout the organization while providing deeper customer insights, improved reporting, and compliance with all applicable laws.
The primary key benefits of Microsoft Dynamics 365 Business Central for the financial sector are listed below:
Copy Infographic
1) Making and Sustaining Customer Relationships 
The credibility and reputation of the business are crucial when considering the financial services industry. Delivering a fantastic customer experience is important to earning the customers' trust, since the trust of customers is crucial. 
Understanding the needs and priorities of your customers is vital in providing exceptional customer service and generating loyalty. Without the right technology to support you, you might unknowingly be falling behind the competition.
Dynamics 365 allows you to record a comprehensive history of all client information such as basic contact data, letters, emails, phone calls and marketing preferences, past products/services they have purchased, and more.
This creates a single source of truth and ensures that every member of your team can communicate seamlessly with a client. 
2) Comprehensive Customer View 
Get a comprehensive view of what type of customers you serve and what their requirements are, with the help of Dynamics 365 Business Central. A 360-degree perspective of customer interactions with your business is provided by Microsoft D365 Business Central.
Both the sales team and the customer service team have easy access to all this information. You can maintain track of growing clientele and anticipate the right time to communicate with them about their current financial need.
The more information you keep on record about your customers, the more personalized and relevant their interaction with your business will be. This will result in earning the loyalty of your customers. 
3) Improve Employee Efficiency and Productivity
To provide better service to a client, an employee may need to maintain a lot of client data. Additionally, they should be able to access the data upon the client's request.
Employees can spend more time building and sustaining relationships with clients when all their data is centrally stored in one solution and no longer needs to be searched across different disjointed systems. 
Users can share data with other team members using D365 Business Central. Additionally, it incorporates options for specifying role-based data access. It makes comfortable for the team to access data with only a few clicks.
Dynamics 365 can also be accessed on mobile devices because it is a cloud-based solution. This ensures that your financial services company can function from anywhere. 
4) Real-time Insights to Improve Sales and Marketing 
The financial sector changes rapidly as it is volatile in nature. Therefore, it is crucial to be aware of current events, historical data, and potential future trends.
Dynamics 365 allows you to completely understand your audience, which will help you market to your customers more successfully. It provides pertinent stakeholders access to real-time data so they can make informed decisions.
Users can quickly and simply prepare reports without any technical help and then evaluate them to gain crucial business insights. 
5) Integration and Customization Capabilities 
You need to keep in mind one thing when working with any ERP product, i.e., ensuring that the ERP product you choose can be integrated with your current business systems.
You can build a customized solution following your business requirements with the help of Dynamics 365 Business Central.
Dynamics 365 can readily integrate with other Microsoft products like Power BI, Microsoft Office Suite, Microsoft Outlook, and others because it is a part of the Microsoft ecosystem.
This helps you to quickly make data available in the Business Central interface that is spread across multiple Excel sheets.  
6) Security and Compliance 
When working with manual processes and disconnected systems, the financial sector finds it challenging to adhere to compliance regulations and norms.
By guaranteeing data is securely stored within a centralized database that also offers a 99.9% uptime guarantee, Dynamics 365 helps enterprises in managing compliance.
D365 Business Central can automate several procedures, which lowers the possibility of human error. Additionally, because it is an integrated platform, much less work is spent verifying compliance with multiple laws and regulations. 
Also, read: Outgrown of QuickBooks? Business Central Could be the Right Choice for You
How Can Dynamics 365 Business Central help in the success of your business? 
By implementing intelligent ERP software for financial management, like D365 Business Central, you can increase profitability and transform your business into an intelligent enterprise.
Companies seeking ways to integrate digital technologies into their business practices and keen to take on challenges always benefited from D365 Business Central. 
It can make it easier for different modules in the accounting and finance departments to share information, which will increase output and efficiency. It streamlines operational benefits and brings transparency through tested methodologies.
Applications from different modules, such as project management, human resources, inventory management, finance, and accounting, are also integrated into this system. This ERP software can surely become a part of your modern business because of its enormous benefits. 
Also, read: Performing a bank reconciliation in Dynamics 365 Business Central
Leveraging Dynamics 365 Business central for your Finance Business 
As you have seen above, Dynamics 365 Business Central has multiple advantages for a business providing financial services. There are a lot more factors involved in implementing a new financial solution than just the software itself.
The extent to which your investment will help your business in achieving its objectives depends heavily on the partner that you choose. 
You can contact us if you are interested in learning more about Microsoft Dynamics 365 Business Central for your company. We provide Microsoft Business Automation tools, Power Apps, Microsoft Dynamics 365 Business Central, Microsoft Power BI, and other technological solutions services and support as a trusted Microsoft Gold partner, helping organizations in their digital transformation journey. Additionally, we offer continuing support based on your business's requirements. 
Also, read: Business Central Integration with LeafLink Cannabis CRM
FAQs (Frequently Asked Questions) 
1) Which industries need Dynamics 365 Business Central?
Currently, Dynamics 365 Business Central offers functionalities that support many industries. Work with a Dynamics 365 partner for more complete industry and vertical capabilities if you have industry-specific requirements. Determine your vertical/industry needs and communicate them to the appropriate Dynamics partners such as Cynoteck.  
2) How are other Microsoft Solutions integrated with Dynamics 365 Business Central?
Microsoft delivers the depth of first-party business solutions as well as fully integrated analytics and productivity. Business processes, for example, are infused with Microsoft 365 (formerly Office 365) productivity, such as the direct appearance of invoices in Outlook vs. opening accounts receivable. Power BI offers robust reporting and analytics. Additionally, you can integrate external data sources and services using Microsoft PowerApps. 
3) How do we migrate our data into Dynamics 365 Business Central?
You can transfer data about customers, suppliers, stock, and bank accounts depending on the financial solution that your business currently employs. You can begin with a setup guide to help with the data transfer. You can also upload files quickly by using extensions.  
4) What is the cost of Dynamics 365 Business Central?
The retail price for the Dynamics 365 Business Central app is $70 per user per month. Team member licenses are offered for $8 a month for firms with roles that do not require full user access.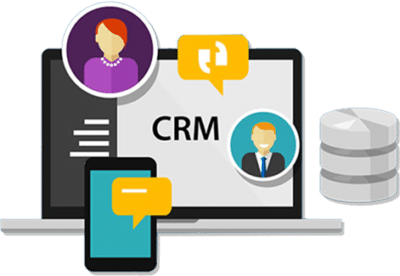 Microsoft Dynamics 365 Business Central is an all-in-one ERP business management solution that helps you connect your financials, sales, service, and operations to streamline business processes. Connect our team if you are interested in implementing Dynamics 366 business central in your business.