The Native Shopify connectivity in Business Central was one of the most anticipated features for the upcoming D365 Business Central 2022 Release Wave 1. Businesses that use Dynamics 365 Business Central as their business management tool and Shopify as their e-Commerce platform now have access to a configurable, "out of the box" Shopify integration.
Microsoft, Business Central allows you to connect to your Shopify store to boost business productivity and efficiency. This partnership intends to pair Microsoft Dynamics 365 Business Central's complete business management features more effectively with Shopify's user-friendly e-commerce and merchant experience.
With the help of this seamless integration, businesses everywhere will be able to implement more flexible online business procedures while maintaining a sales-focused environment.
You can manage and track data from both your business and your Shopify online store as one single entity with the help of the Business Central Shopify connector.
It provides users with the visibility they need to process orders more precisely, manage returns and refunds more rapidly, and respond to customer inquiries more promptly.
With the help of this connector, you can store numerous Shopify businesses, sync items, and products bi-directionally, sync inventory levels and customers, import Shopify orders, and more.
This will increase visibility into the available stock, pricing, current clients, and order history, as well as invoicing and payment information.
Multiple Shopify stores can be connected using Dynamics 365 Business Central in a single instance. As a result of this, teams can focus on providing excellent customer service by eliminating manual processes. 
Business Benefits of Shopify integration with Dynamics 365Business Central
Because of the seamless integration, you get with a Shopify connector for Business Central, you can run your web store without any issues and focus on your primary operations, analysis, and sales growth.
Dynamics 365 Business Central and Shopify can be integrated to create an agile and flexible data flow for both B2B and B2C businesses.
Business Central Shopify Connector can help you witness the scalability and performance between your online store and Microsoft Dynamics 365 Business Central.
Copy Infographic
1) Adapt Quickly
Now every online retailer all around the world will be able to adopt more flexible and agile business procedures while still putting a strong emphasis on sales with the help of a direct connection between Business Central and Shopify.
When the data is connected from your online stores and underpinning business activities, you can quickly respond to potential client demands, such as adjusting product prices and more.
Business Central covers a variety of Shopify shop scenarios with ease because it supports multitier pricing systems, as well as multiple currencies, businesses, and entities.
2) Work more efficiently
Eliminating manual processes increases accuracy and lets team members focus on serving customers better.
Because of the close integration between Shopify and Business Central, you have a better understanding of your business's operations in terms of pricing, order status, customer and order history, invoicing, and payment information.
Greater visibility means more accurate order processing, quicker responses to customer questions, and speedy returns and reimbursements.
3) Conduct better business operations
In addition to saving your time and money, improved operational efficiency can lead to better outcomes and quicker decision-making.
The two solutions allow you to expand your online business and presence with ease and minimize fixed costs through automatic synchronization between solutions for price changes, product updates, and customer information.
Business Central also offers support with the financial reporting and tax reporting required by the relevant local law at the end of a provided accounting period.
Also, read: Conquer Security and Disaster Recovery Challenges with Microsoft Dynamics 365 Business Central SaaS
Key Features of Business Central Shopify Connector
Users will be able to manage every part of their eCommerce and retail shop data in one location with the help of the Shopify connector for Dynamics 365 Business Central.
It will unite the top eCommerce platform in the world, Shopify, with the top ERP on the market, Dynamics 365 Business Central.
This helps businesses to implement more flexible online business operations while keeping a sales-focused environment. Additionally, this will improve the visibility of the available products, pricing, live clients, order history, invoicing, and payment details.
The Shopify connector is based on Power Automate. Using this new Shopify connector in Business Central, you as a Shopify user can enjoy a variety of features, including:
Copy Infographic
1) Multiple Shopify shops supported
Each store is set up differently, with its assortments of products, locations for keeping track of inventory, and price lists.
2) Bi-directional synchronization of goods/products
The Connector will be used to synchronize images, item variants, barcodes, vendor item numbers, extended texts, and tags between systems.
Directly export your item attributes to Shopify.
To specify how prices will be exported to Shopify, use specific customer pricing groups and discounts.
To define prices exported to Shopify, use specific customer price groups and discounts.
Decide whether new items can be created automatically or if only existing products can be updated.
3) Bi-directional synchronization of customers
Smartly map your customers via email and phone.
When creating customers, use country-specific templates to make sure your tax settings are set up correctly.
Also, read: Performing a bank reconciliation in Dynamics 365 Business Central
4) Synchronization of inventory levels
You can choose to use any or all the available locations in Dynamics 365 Business Central.
With Shopify, you can update inventory levels across various locations.
5) Import orders from Shopify
During the import, you have the option of creating customers in Dynamics 365 Business Central or managing them in Shopify.
Include orders created through additional channels like Amazon or Shopify POS.
Delivery fees, gift cards, gratuities, shipping alternatives, payment options, transactions, and the potential for fraud are all factors to consider.
Shopify Payments will provide you with information about your payout.
6) Easy tracking of fulfillment information
You can choose to include item tracking information from Dynamics 365 Business Central into Shopify.
Some Key points:
Any current web customer information can be instantly and automatically downloaded to the Business Central Customer Card.
The connector can be set up to sync Guest Customer information, such as contact and address information, to Business Central with a specific Item Card Code for easy tracking. Based on this Guest Customers' contact information, merchants can plan additional marketing activities for them.
Customers on the web can register online. All the registration data, including contact information, billing and shipping addresses, and account information, will be synchronized to the Microsoft Dynamics 365 Business Central Customer Card.
Also, read: Outgrown of QuickBooks? Business Central Could be the Right Choice for You
Conclusion
Boost the productivity of your employees by automating more commerce workflows so that they can focus on more strategic activities and customer outcomes. Business Central and Shopify's seamless integration synchronizes your order, inventory, and customer information to enable e-commerce businesses to process orders more quickly and offer their customers higher-quality service.
The collaboration between Microsoft and Shopify enhances Business Central's capacity to integrate data between the two platforms, enhancing the adaptability, productivity, and performance of e-commerce businesses.
Although there are already several eCommerce (B2C) platforms available, the new Shopify connector allows you to quickly launch a user-friendly e-commerce solution. Integrating Shopify with Dynamics 365 Business Central provides you with the adaptability, control, and tracking required to support growth.
The Shopify connector helps users gain the visibility they need to process returns and refunds more quickly, respond to customer inquiries more quickly, and process orders more precisely.
For new customers, the extension will be pre-configured. Downloading and installing the extension is available from the Microsoft AppSource or Shopify app stores for existing Shopify users. Contact us if you would like more information about the Shopify connector.
FAQs (Frequently Asked Questions)
1) What is Shopify?
Shopify is a leading commerce platform designed for all sizes of businesses. It lets anyone set up an online store and sell their products. With Shopify POS, retailers can also conduct in-person sales of their products. Shopify has covered whether you sell online on social media, in person, or from the trunk of your car. 
2) What is Microsoft Dynamics 365 Business Central?
A comprehensive cloud-based solution, Microsoft Dynamics 365 Business Central integrates your people and processes to facilitate data sharing and reporting.
Additionally, it offers small and medium-sized businesses solutions that automate, streamline, and help in the management of business processes.
Business Central provides organizations the ability to handle all aspects of their operations, including finance, manufacturing, sales, shipping, project management, services, and more. It is highly customizable and packed with many capabilities for different businesses. 
3) What are the advantages of Shopify and Dynamics 365 Business Central integration?
You can eliminate the need for manual data entry with the integration between Shopify and Microsoft Dynamics 365 Business Central. Consequently, you will have more time and money to focus on growing your business. 
Advantages of Integration 
* Providing shipment updates between the systems. 
* Your online store's inventory and products will be updated frequently to reflect the sale. 
* Information about orders is automatically filled in from your Shopify store and your Microsoft Dynamics 365 Business Central application. 
* Both your MS Dynamics 365 Business Central system and your Shopify store immediately fill up the order details. 
* Flexible with change; use business rules to integrate, as necessary. 
* Timely order fulfillment and enhanced workflow performance. 
* Accurate product availability. 
* Real-time visibility on the status of the order. 
4) How is Microsoft Dynamics Business Central and Shopify integrated?
* Segment and Sync 
Connect the integration to synchronize Shopify customers, items, and deals into Dynamics Business Central. The sync provides all your teams with a single view of the customer and transforms your store data into powerful sales and marketing signals in Dynamics Business Central. 

* Automate and Personalize  
Upgrade your growth plan with innovative techniques like nurturing abandoned cart emails, smart CTAs in content, re-engagement advertisements that are tailored to individual products, and more. Additionally, Dynamics Business Central's full capabilities will be available to you, enabling you to create a unique brand and voice. 

* Data gathering and reporting 
Dynamics Business Central's out-of-the-box reporting features, such as sales processed that month compared to the goal, abandoned cart recovery, and more, let you analyze Shopify data. Use these data-filled reports to change the eCommerce strategy for your business, enter new markets, or make other data-driven decisions.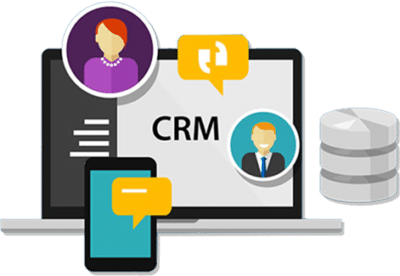 Microsoft Dynamics 365 Business Central is an all-in-one ERP business management solution that helps you connect your financials, sales, service, and operations to streamline business processes. Connect our team if you are interested in implementing Dynamics 366 business central in your business.