Businesses today face different challenges to keep up with their competitors and to satisfy their customers' changing demands. This makes CRM solutions essential to maintain, track, and analyze customers, and due to the reduced face-to-face communication, they are now in more demand.
Salesforce is usually ranked in the first position among all CRM (customer relationship management) solutions because of its strong customization capabilities, compliance with all industry standards, and excellent reliability. Amazon, Google, Toyota, American Express, and Adidas are among some of the top companies that use the Salesforce system.
Salesforce CRM is the most used CRM software that allows organizations to manage their marketing and sales strategy as well as their customer service operations all in one place. Thousands of businesses and organizations use it to accomplish a variety of goals and use cases, including engaging customers with relevant digital marketing, providing excellent customer service, launching eCommerce, empowering teams to work efficiently from anywhere, and growing businesses smarter and faster.
Salesforce offers several advantages including easy data integration with other software systems, flexible report customizations, cloud accessibility, and more.
Users say that this software has changed the way they sell and allowed them to develop new sales and analytic methods that help them better understand their business's potential for profitability and efficiency.
Now, in this blog, we will go over some more benefits and drawbacks of the Salesforce platform so you can decide whether Salesforce is the right fit for your business or not.
Salesforce Pros and Cons: Is it the right CRM?
A CRM system such as Salesforce is scalable, cloud-based, smart, and configurable, making it easy for businesses to tailor it according to their needs. But how can you know if it is an appropriate fit for your business? We will examine Salesforce from a variety of perspectives, including functionality, cost, customer service and support, and more.
Copy Infographic
1) Setting Up and Implementation
The Salesforce cloud solution requires fewer developers to design and implement the system, and IT personnel to maintain it. You will also need the admin's help to configure the platform and respond to user requests.
To summarize, below are some general Salesforce pros and cons in terms of implementation and launch:
Pros
Salesforce systems are less expensive to implement than on-premises CRMs since they require fewer IT resources. There is no need to invest in physical infrastructure or hire a development team.
Salesforce CRM is accessible from any location around the world where you have an Internet connection.
Salesforce is a tried-and-trusted CRM system with around 20 years of record of accomplishment in the market.
Salesforce setup and management are simpler when using the cloud. It enables you to accomplish more in a smaller IT department. Salesforce is capable of handling updates, expected downtimes, and releases.
Because Salesforce is such a popular platform, finding the proper consulting or technical partner will be easy.
Cons
One of the major disadvantages of Salesforce and any other cloud CRM is that it is dependent on an internet connection to function properly.
You may have less control over CRM upgrades and planned downtimes due to your complete reliance on the Salesforce database.
Furthermore, a lack of control over system updates and scheduled downtimes might be a major problem for organizations.
It is not a cheap solution when all costs are considered, thus it may not be the ideal choice for small businesses.
Also, read: Salesforce Account Management: Best practices for Effective Customer Communication
2) Catering to all business requirements
Salesforce is a one-stop-solution for customer service, sales, and marketing, unifying all the complicated business operations and automating key workflows tailored to your specific objectives. With Salesforce, you can accomplish 99% of anything that you want for your business.
In terms of meeting the needs of various business domains, there can be the following pros and cons:
Pros
Salesforce can be used as a one-stop solution for many major industries.
This platform's adaptability allows it to be adjusted to any company's needs, including ones that need custom development.
Salesforce's Lightning Platform allows you to remove/add new features, construct your applications and communication portals, and even design your website using the Salesforce tool site.com.
Salesforce provides an AppExchange platform that allows businesses to create and publish their apps built on the Salesforce platform.
Salesforce is more than just a sales tool or a customer relationship management system. You can get everything from sales to service, marketing to commerce, analytics to integration, and even sustainability.
Cons
Salesforce does not provide ready-to-set-up-and-go solutions for smaller niches like Investment Sales, Commercial Real Estate, and Construction.
Salesforce Solutions' standardized functionality can be insufficient for some large enterprises or overkill for small projects.
To save time and streamline the deployment process, assign a Salesforce expert that knows the platform inside and out.
Salesforce offers a wide selection of functionalities and tools for organizations to employ, selecting the correct tools and implementing Salesforce without assistance may be difficult and time-consuming.
Also, read: Salesforce Artificial Intelligence for Marketing, Sales, and Service
3) Customization and Configuration Capabilities
Salesforce can be tailored as per your organization's needs by customizing or configuring it. Customization involves the creation of rules, reports, and other objects that are not readily available in Process Builder and require custom code.
Here are some pros and cons of Salesforce's solution optimization capabilities:
Pros
It is a flexible CRM system that can be simply customized and programmed to do exactly what you need.
Its unified code base allows for the quicker development of Salesforce-based solutions using pre-built components and an existing solution as a basis for further development.
This platform can handle complex code, integrations with other third-party systems, and much more.
This platform's extensive customization options make it an excellent choice for fast-growing businesses.
In comparison to custom-coded Salesforce solutions, low-code Salesforce solutions can be tailored faster to business needs.
Cons
Some objects are difficult to customize, reports, for example.
Despite its strong resemblance to JavaScript, more extensive customization that needs APEX coding can be difficult even for experienced developers. Even if you have your own IT department, you will need to employ Salesforce developers.
Over-customization can make CRM systems unmanageable, difficult to navigate, and take a long time to load.
Looking for Salesforce Development and Implementation Services
Send us your requirements, we will get back to you with a quote
4) Integration Capabilities
Salesforce's capacity to synchronize with external systems like document management software, IT service management software, ERP (Enterprise Resource Planning), personal planning software, and others is endless. Using Salesforce Connect, AppExchange (Salesforce app marketplace), or Force.co, you can seamlessly integrate Salesforce with any software.
To summarize, these are some common Salesforce integration capabilities' pros and cons:
Pros
Integration with an external system is possible.
Salesforce is known around the world for having an ecosystem that extends far beyond CRM. It offers a comprehensive set of integration options and tools, as well as a technical environment for building custom Salesforce software.
For easy integration, the AppExchange marketplace already has over three thousand ready-to-install apps, Lightning Components, and BOLT solutions.
Cons
Even though AppExchange contains free apps, most of them are paid, therefore subscription fee is included in your CRM expenses.
Too many integrated systems can cause Salesforce organization and the entire project to slow down, as well as result in more errors with each release or new integration.
Integration can take a long period, resulting in technological restrictions, system incompatibilities, and data exchange issues.
Also, read: How Salesforce Helps Businesses Resolve Critical Email Marketing Challenges
5) Salesforce Customer Support
The Salesforce support team provides several ways to contact them. One of main advantage of Salesforce is that it genuinely strives to get closer to its customers by providing tools like self-service portals, an online training hub, and the Salesforce official blog.
Customer service is a hot topic on review platforms, and it is the most stated feature on the Salesforce pros and cons list.
Pros
Salesforce supports reaction time, comprehensiveness, and many communication channels.
There are several channels to contact the support team.
Salesforce provides a self-education portal and self-service to help customers become less reliant on customer assistance.
Requesting fixes is possible with Salesforce.
Cons
Multiple customers complain that Salesforce customer care is slow to respond and that some emails and phone calls go unanswered for months.
There is no free 24/7 help.
Moreover, when users contact support, sometimes they do not seem to have an answer to their problem.
Certain requests leave the support team helpless.
Also, read: Salesforce ideas to grow your revenue in 2022
6) Pricing Models
Salesforce's pricing models are extremely flexible, so you may pick the one that best suits your business's size, budget, project complexity, and so on. The number of user licenses in your business, the Salesforce edition you choose, and the additional goods and services you purchase all impact the cost of your subscription.
The following are the pros and cons of Salesforce pricing in general:
Pros
Salesforce offers a 30-day free trial.
A scalable pricing model with customizable cost structures based on editions and license numbers.
The excessive cost is justified by the extensive functionalities and capabilities.
You can discover Salesforce consultants, developers, and administrators for every budget and purpose.
Cons
Prices are per person, not per business. In addition, pricing is fixed per month, and payments are made annually.
There are numerous additional and hidden expenses for third-party tool integration and customization.
A large budget is necessary. Additional tools have hidden costs.
Salesforce is not the cheapest CRM system on the market, especially because a year's subscription must be purchased in advance.
There may be always more add-ons to purchase.
Also, read: HubSpot Salesforce integration for maximum CRM power
7) UI (User Interface) Specifics
Salesforce is constantly working to make its products more user-friendly and understandable. Constant UI updates boost organizational efficiency and productivity by improving visibility into working processes, activity tracking, and interaction history.
Here is a rundown of Salesforce's interface's pros and cons:
Pros
Salesforce's new Lightning Experience user interface is clean and straightforward.
Salesforce UI is popular among users because it allows for easy modification and adoption.
It also has a responsive, straightforward, and uncomplicated design.
Cons
The first point to mention here is the JavaScript code, which slows down the customized UI and increases page load times.
Salesforce's user interface can appear outdated, difficult, and less user-friendly, and can be improved and simplified based on user feedback.
Admin UI and search are complicated and not intuitive.
Conclusion
Salesforce is much more than only a customer relationship management system. Aside from CRM, Salesforce provides several cloud services that can be linked with CRM to improve functionality. It is a very versatile, powerful, and agile system, but it is difficult to set up and manage without the help of skilled in-house experts and consultants. As a result, before initiating a project, you should assess all the risks, costs, and resources involved.
Now that you are aware of the Salesforce benefits and drawbacks, you can decide whether to use this solution for your business. But this platform is well worth the time and effort if you need to automate complicated business processes and unify the efforts of your sales, marketing, and support teams. Salesforce CRM's data organization helps in a better understanding of the customer. This leads to improved outreach and more efficient customer service.
No matter what kind of Salesforce needs your company has, whether it is Salesforce CRM deployment, configuration, or system integration, our Salesforce experts can make complicated processes simpler. Cynoteck has ten years of experience in the CRM sector and a long list of satisfied customers. All you have to do is contact us and tell us about your project ideas or challenges, and we would be glad to share our expertise with you.
Also, read: Salesforce eCommerce pricing: know what to expect
FAQs (Frequently Asked Questions)
1) What sized businesses benefit from Salesforce?
Salesforce Solutions are beneficial to businesses of all sizes. Salesforce is used by a wide number of businesses, both small and large, today. SMEs may successfully close deals by converting quality leads into opportunities using Salesforce Opportunity Management. Salesforce has the useful feature of providing customizable "opportunities" stages to enable a transparent sales process.
2) How can Salesforce increase our profits if it costs money to use?
To be successful, you must view technology as an asset rather than a problem. It can help you make a lot of money in two ways: closing in on new customers and keeping existing customers. Your sales reps will be able to handle leads and opportunities with good CRM, like Salesforce, ensuring that nothing falls through the gaps. 
3) How would Salesforce help us build relationships with our customers and increase retention?
Your sales reps can see all their accounts, contacts, opportunities, tasks, and events in one location with a CRM like Sales Cloud. They can save customer preferences, notes, files, follow-up reminders, and more. All of this adds up to superior service. 
4) What aspects of my business can we improve with Salesforce?
The Salesforce.com ecosystem has apps to help you enhance every part of your business. Salesforce Sales Cloud is a customer relationship management system that helps your sales teams increase sales and improve service. Your marketing team can use Salesforce Pardot to nurture prospects and cross-sell customers. There are also more specialized apps that can be used such as cost management and sales incentive management.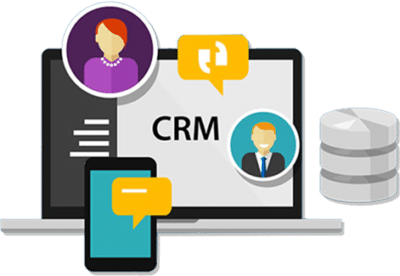 If you are new to automation and confused about Workflow or Process Builder. Need not to worry, we have got you all covered. Talk to our experts and clear all the cloudy thoughts about automation.