Among the other online channels, email marketing is one of the most trusted means of communication. Email is considered the most effective media spend by 80 percent of marketers, far ahead of other channels like a search engine, display marketing, and more.
Email marketing is widely regarded as one of the most significant components of a successful digital strategy. With thousands of tools and platforms at their disposal, marketers are investing in digital methods to promote their firms. They try to combine several marketing strategies to create a solid digital strategy that assures revenue continues to flow. Still, email marketing remains the cornerstone of any digital strategy.
Even though email marketing remains one of the most effective ways of communication, it is not without shortcomings and challenges. Hundreds of marketers are debating their email program's biggest difficulty today. While poor coordination between the email program and other marketing programs came out on top, followed by other email marketing complications.
Organizations that utilize email marketing to promote their products face distinct challenges, especially as technology advances and new means to reach audiences become available.
This is where Salesforce steps in to support with the help of its Salesforces marketing cloud. Salesforce's marketing cloud solution, which includes a diverse set of tools, provides marketers with a client-centric solution that gives them a 360-degree picture of every single customer interaction. Businesses that want to get the most out of their email marketing efforts should search for a Salesforce consulting company with a lot of experience.
Now, let us look at how the world's most popular CRM – Salesforce helps businesses overcome email marketing challenges:
How Salesforce helps businesses overcome email marketing challenges:
Copy Infographic
1) Growing a subscriber base
Marketers can use customer insights to better understand their customers and forecast their behavior in a particular situation. Marketers may leverage this data to provide highly personalized customer experiences, boost brand engagement, and increase conversion rates and Customer Lifetime Value (CLV).
If you want to get more subscribers, make sure you have plenty of sign-up options. You may continue to grow your email audience by letting individuals give you their email addresses in a variety of ways. Contests, deals, discounts, upgrades, and other incentives are just a few methods that can help you make your email list more appealing.
For example, the customer engagement strategy must be different when attempting to persuade a new customer to purchase a specific product than contacting a consumer who abandoned a cart.
How Salesforce Marketing Cloud can help
In Salesforce Marketing Cloud, marketers have access to tools and resources to understand the customer journey and guide it. This way, they can know more about their target audience's past and future behaviors.
Salesforce Journey Builder: Customer behaviors are monitored through Salesforce Journey Builder. It gives marketers the ability to write down the activities that must be executed in response to client activity. Marketers do not just send out mass emails at random. They take into consideration unique customer behaviors and actions that necessitate precise replies.
Marketers can take advantage of the Marketing Cloud's features to design and provide more personalized customer interactions.
Also, read: Top Salesforce Automation Tools to Help Your Business Grow
2) Automating customer segmentation
When it comes to segmenting your customer base into different strata, you must strike the right balance. Automating your marketing and other procedures keeps your business moving forward.
Marketing automation uses all collected data to generate important insights, allowing you to provide the best possible client experience. The secret to successful Salesforce email marketing lies in understanding what message is most helpful to a specific customer based on their quality, interests, and current stage of the customer lifecycle, personalizing communication accordingly.
How Salesforce Marketing Cloud can help
Salesforce Marketing Cloud works as an effective tool for today's marketers. Marketers who have access to this tool will be able to have a deeper understanding of their customers and engage them more effectively.
Additionally, this technology helps marketers create campaigns that are tailored to their ideal clients. Automation Studio in Salesforce Marketing Cloud can manage a wide range of automation tasks, and it is more powerful when combined with DESelect Segment. 
Marketers need to assess the value that their communications may provide to customers from different segments. Suppose they are preparing an email campaign based on the client's lifecycle. Customers are divided into three groups: first-time, repeat, and at-risk repeat, and the campaign is tailored to each group.
Marketers can use Salesforce Content Builder to bring their email marketing idea to life. Salesforce Marketing Cloud Content Builder can revolutionize the way you organize and create content for your emails.
It contains a lot of useful features. With a customizable folder structure, you can simply search and filter your stuff. It helps you build and manage content across different channels. 
Marketers can create personalized content in addition to static content in emails. But the process of establishing advanced personalization is more challenging. Individualized content can be added in two ways.
i) Dynamic content block
This helps you save time by sending the same email but with different sets of assets – copies, images, or offers – with the help of dynamic communication. Furthermore, by providing more appropriate content and recommendations, you will be able to build trust and engagement.
ii) AMPscript
AMPscript extends the capabilities of Marketing Cloud to help you build the one-to-one, personalized communications that digital marketers crave.
Also, read: Salesforce ideas to grow your revenue in 2022
3) Improving visibility into email marketing performance
To grow your subscriber base and reach the right customers with the relevant content, you need to increase your email visibility. Brand recognition is linked to visibility, and potential customers prefer to do business with businesses they recognize and trust.
Marketers can consistently modify their marketing strategy by measuring email marketing KPIs (Key performance indicators) and drawing meaningful conclusions about the effectiveness of their campaigns.
They should make maximum use of historical data from previous campaigns to have a better understanding of their customers – which concepts have succeeded and resulted in greater sales, and which have not and are not worth putting effort into.
How Salesforce Marketing Cloud can help
Using artificial intelligence and the digital tool Google Analytics 360, Salesforce Marketing Cloud measures the customer journey across all channels and devices. Its powerful analytics tool provides marketers with a clear picture of campaign success.
Salesforce Marketing Cloud enables businesses to make well-informed decisions about how to maximize the benefits of their email marketing.
i) Track Email Marketing Performance
A marketer's job is not accomplished when he or she works hard to increase a subscriber base or send the proper messages to the right clients.
Businesses must track their email marketing KPIs and get actionable insights regarding campaign effectiveness to change their marketing approach if they are to succeed.
Salesforce's Email Studio function includes a tracking bar that displays an analytics dashboard for all emails sent. This allows marketers to see important email marketing KPIs, such as the list of recipients who did not open the email, so they may target each one individually rather than disturbing all the subscribers.
ii) Outlining AI-powered insights
Marketers need to assess client behavior and see if their present strategy is producing the intended outcomes once they have the results of email campaigns in hand.
Naturally, marketers rely on their own experience and strategic vision. To increase their effectiveness through email marketing, they can make use of Einstein, a smart Salesforce assistant which incorporates artificial intelligence into email marketing.
Salesforce Einstein is your intelligent CRM helper that helps your employees be more productive and your customers happier. It has an AI-powered assistant to help find insights, anticipate outcomes, obtain recommendations, and automate tasks.
It divides the subscriber list into four personas: Loyal Customers, Window Shoppers, Choosy Shoppers, and Dormant Customers. Marketers can specify communication goals with tailored messaging to each category.
iii) A/B testing
Salesforce Content Builder's A/B Testing feature for marketers to improve the effectiveness of emails. SFMC A/B testing is a wonderful technique to test email campaigns that have been put up on the platform.
Email A/B testing, also known as split testing, allows you to create two versions of an email campaign and evaluate which version is more likely to generate greater engagement with a segment of your audience before sending the campaign to everyone.
As a result, it can lead to your Email Marketing approach and increase the chances of your campaign's success.
Are you facing Critical E-mail Marketing Challenges?
Send us your requirements, we will get back to you with a quote
Also, read: Salesforce pricing for e-Commerce: know what to expect 
Conclusion
Growing a subscriber base and tracking campaign success are significant email marketing challenges for businesses. However, the Salesforce marketing cloud has proven to be of incredible help in terms of increasing the effectiveness of emails. It is a powerful tool that has led the way for marketers to run successful email marketing campaigns. So, it can be said that Salesforce marketing cloud works as an effective tool for marketers on their road to successful email marketing that is tailored, automated, and AI-powered.
Also, Watch our Video on How Salesforce helps businesses resolve critical email marketing challenges.
Frequently Asked Questions (FAQs)
1) What is Marketing Cloud?
Marketing Cloud is a platform that allows marketers to offer relevant, personalized journeys across channels and devices, allowing them to send the correct message at the right time at every stage of the relationship. Customer journey management, email, mobile, social, site personalization, advertising, content production and management, and data analysis are all part of the Marketing Cloud. 
2) What metrics should I track after sending out an email?
Keeping track of your email marketing is essential. You can only decide your next step or course of action once you have the numbers in hand. Following the distribution of your campaign, there are a few things to keep an eye on. 
i) Click-through rate  
Click-through rates are frequently used by marketers during A/B tests to determine what might be effective, and what may not. 
ii) Conversion rate 
Click-through rates are frequently used by marketers in A/B tests to determine what works and what does not. 
iii) Bounce rate 
The bounce rate is calculated by dividing the total number of bounced emails by the total number of emails sent and multiplying by a hundred. 
3) How does Marketing Cloud help businesses?
With Marketing Cloud, businesses can give a premium, customized experience by leveraging a true 360-degree perspective of each customer. Engaging customers with the appropriate message at the appropriate time and through the right channel results in deeper, more meaningful interactions. You can achieve success if you can connect the dots across these touchpoints.
4) What is the role of Marketing Cloud in managing customer journeys?
With Marketing Cloud, you can connect discrete interactions, from any channel, on your customer's terms. It unifies customer data with customer behaviors in real-time to create more intelligent interactions and communications that meet and anticipate customer needs. In every interaction, each customer receives personalized, one-to-one communication tailored to their unique journey. 
5) What is included in Salesforce Marketing Cloud?
Marketing Cloud by Salesforce is a high-end marketing automation tool. It features enterprise-level ways of bringing in vast amounts of customer data, different options for segmenting the data, and a superior journey builder and email template builder to construct engaging customer journeys at scale.
6) What is Marketing Cloud Journey Builder?
With Journey Builder, marketers can plan, develop, and automate campaigns, all while guiding customers through their brand journey. It enables the creation of customized, personalized journeys at scale. This solution offers a consistent customer experience across all platforms, including mobile, email, the web, and advertisements.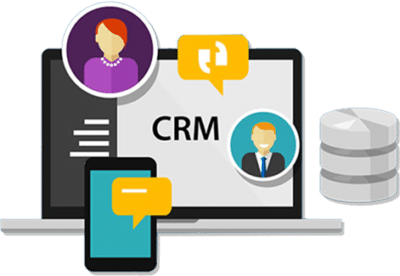 If you are new to automation and confused about Workflow or Process Builder. Need not to worry, we have got you all covered. Talk to our experts and clear all the cloudy thoughts about automation.