Check out Salesforce-powered app ideas that businesses can use to build apps for the Salesforce AppExchange. We will assist you in configuring and bringing your app to market once you have decided to move forward with your app's concepts.
Whether you are a first-time business or a serial entrepreneur, if you are here, you are looking for ideas for your next venture, ideas that will benefit your business eventually, it is obvious. Here is one for you: Create an app for AppExchange, the marketplace for all third-party apps that integrate with the Salesforce platform.
Salesforce is the fastest-growing SaaS-based CRM (Customer Relationship Management) with over 3600 apps installed on AppExchange to enhance Salesforce's various operations. All you need is an idea to base your app on. You can create ideas based on a variety of useful categories such as sales, IT and management, customer service, and marketing.
If you are new to business or the entire Salesforce experience, you need to simplify this process. At this stage, we understand that there are many innovative ideas for the Salesforce ecosystem that are great, intuitive, and practical. I am looking for ideas and interested in Salesforce, so here are a few things that you can use to create a custom Salesforce app.
Top Salesforce Apps Ideas for your Business growth
Copy Infographic
Marketing Apps
Email Marketing and Mass Email App
The email marketing app syncs data and contacts on the Salesforce platform with the app for seamless, targeted email marketing. Automatically managing subscriber withdrawals can help keep your customers up to date. Some of the features that complete the email marketing app are:
Manage email opt-out and opt-out settings.
Utilize steps to automatically subscribe or unsubscribe contacts and leads from the list.
Manage how data and information are stored in Salesforce View and track email stats directly in it.
Also, read: HubSpot Salesforce integration for maximum CRM power
Sales Apps
Leads Assignment and Routing App
Fast and accurate lead allocation is essential to increasing business conversion rates. You can get the most out of your valuable leads by assigning them to the right sales reps. You can get the start you need by building your app based on the idea of automating lead and territory assignments for any sales model.
You can implement a round-robin and load balancing architecture in your app to help users distribute leads fairly and efficiently.
Account-based marketing is another feature that you can incorporate into your sales app to match leads to existing accounts or contacts based on the company name, email domain, location, or other fields.
With the routing feature, you can add geo-based and skill-based routing directly to your app's environment so you can send leads to team members with the right language skills and area code.
E-Signature and Document Generation App
Documentation apps can be a lifesaver for users who do not need files or documents outside the Salesforce cloud. A dedicated document creation app allows you to securely automate the creation and delivery of documents within your platform.
Users can easily create and share documents such as quotes, invoices, offers, bank statements, contracts, reports, and more.
You can furthermore add digital signature support to get your customers to sign forms and documents electronically. Here are some of the advanced features that improve the functionality of your document creation app:
Support for standard and custom objects
Classic and lightning compatible
Point and click the template editor for non-coders
Integration of Salesforce1 and Chatter
Also, read: Salesforce pricing for e-Commerce: know what to expect
IT and Administration Apps
Automation Apps
Building automated apps that handle repetitive and routine tasks can be the perfect solution to save your enterprise time and effort. Automate all tedious tasks into your workflow by copying and moving your data.
You can add support for integration into the most used web apps such as Google Sheets, Gravity Forms, Evernote, Gmail, Mailchimp, Wufoo, and more.
This allows users to connect to web apps that use Salesforce and automate common tasks in the pipeline.
Recovery and Data Backup Apps
Companies dealing with cloud-based CRM do not want to lose their data. User errors or data loss by users due to malicious intent is not covered by the Salesforce Service Level Agreements. In fact, the official Salesforce help page recommends using the AppExchange backup solution.
The Data Backup and Restore app provides daily automatic backups to help you compare, restore, and duplicate your Salesforce data. Allowing your app to recover data and metadata at any level of granularity is a huge benefit.
In addition, your app must be able to replicate your developer organization for anonymized data testing, development, quality assurance, and user acceptance testing.
Human Resources (HR) Apps
Recruitment Apps
Recruiting Tools is an important app to help recruiters and recruitment managers in a company. This allows them to follow the company's classified ads and rate the application in the job exchange. It also serves as a platform for tracking available jobs, candidates, their work experience, preferences, and comments from interviewers all in one place.
Another task is to automatically analyze the candidate's demographics to determine hiring patterns for new hires. The auto-recruitment tool makes it easy to monitor job seekers who have applied for a job at your company and check their status.
Also, read: Top Salesforce Products that can transform your business
Finance Apps
Time and Expenses Apps
A simple cloud-based time tracking tool for employees and contractors is a useful app for businesses. This allows you to organize your data for payroll, expense tracking, and billing purposes. Time tracking tools will be able to seamlessly and simultaneously capture both billable and payroll hours.
This allows employees to track their time from any computer or mobile device. You can also track expenses and upload receipts directly over the phone. The recorded data can be further exported to QuickBooks, its accounting platform, and spreadsheets.
Analytics Apps
Data Management Apps
Data management apps can create a productive workforce and drive growth across your organization by efficiently managing Salesforce data in one place. Users can view and update data on their dashboards using a simple and customizable grid interface.
Features such as inline editing, multi-tab grids, and bulk updates can be added just like spreadsheets. You can use conditional formatting to interpret the data and control its behavior quickly and visually. Cleaner data management improves efficiency, pipeline management, and insight through analytics.
To Conclude
With the help of this well-researched and carefully selected list of Salesforce app ideas from all categories and trusted Salesforce consulting firms, you do not have to look elsewhere. For now, you can continue with these ideas and work on the ones that most resonate with you.
Every application you develop should help your enterprise navigate Salesforce while improving elements such as workflow, data management, reporting, adoption, and forecasting. You also need to make sure your app supports both versions of Salesforce (Classic and Lightning).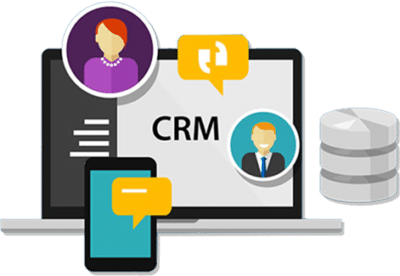 If you are new to automation and confused about Workflow or Process Builder. Need not to worry, we have got you all covered. Talk to our experts and clear all the cloudy thoughts about automation.