Salesforce is a CRM software that allows you to communicate with clients or customers, as well as solve problems for them by answering their questions. It is a cloud-based customer relationship management platform that helps you in having better relationships with your clients to ensure that their requirements are fulfilled. This platform works as a software as a service (SaaS), which makes it highly convenient to use because it does not require any installation.
Businesses always focus on customer service, it has always been a primary priority for any business, and there are numerous advantages to using AI for customer service. Today, artificial intelligence (AI) is a widely used technology in our daily lives. And organizations are increasingly moving to artificial intelligence (AI) to improve their brand's reputation and customer loyalty.
Artificial Intelligence (AI) is changing the way businesses connect with their customers through technology. Medium, small, and large businesses all benefit from AI. Salesforce is not far behind in incorporating all of AI's benefits into its system. It has empowered customer agents with the ability to use Einstein, Salesforce's artificial intelligence (AI) for CRM.
Salesforce is the first CRM to incorporate Artificial Intelligence into its processes. Salesforce AI enables every employee in a company to work smarter and better serve customers. Businesses can use AI to predict and plan future steps, evaluate data, and make smart and fast business decisions.
With its new capabilities, Einstein enables businesses to transform into intelligent customer service. You can also use Einstein AI to improve your daily business procedures and provide better service. Salesforce AI further helps in the modernization of corporate processes.
What is Salesforce Einstein?
Salesforce's Einstein platform is one of the first CRM platforms to integrate artificial intelligence (AI) technology. Einstein platform was developed particularly for customer success platforms. Its integrated collection of AI technologies allows customers to develop and automate quickly.
By using intelligent case classification, users can perform more tasks in less time since it identifies the next best action and provides recommendations. Einstein's platform uses intelligent bots that can answer common customer questions so that agents can handle more complex cases. AI can also help agents with tough cases by making recommendations, sending replies, and providing knowledge. As the platform is data-ready, no preparation is necessary before using it.
You may also use Salesforce Einstein to learn more about your customers, forecast outcomes, make recommendations, and automate regular processes. Salesforce Einstein utilizes automated machine learning to achieve this for you (AutoML). AutoML analyses your data for errors and helps you in understanding why customers are purchasing and predicts what is crucial to your customers to purchase a product.
Furthermore, the Einstein functionality can be used by admins and developers to construct AI-powered apps and deploy them directly in workflows.
Also, read: How Salesforce Helps Businesses Resolve Critical Email Marketing Challenges
Salesforce Einstein for Sales, Marketing, and Service
Salesforce Einstein is an artificial intelligence platform that provides users with a more comprehensive and up-to-date view of customers and sales prospects. The primary purpose of AI in Salesforce CRM is to offer customers a more personalized experience. It automates routine tasks for the next improved actions with the support of better insights and predictable results.
Integrate refined AI capabilities into your service, sales, platform, app, and marketing to enable users to quickly construct Salesforce Einstein AI-powered apps.
With just a few clicks, you can make your predictions and recommendations.
Integrate AI into every workflow and business activity.
Predictive insights can be applied to any app or record.
Provide your sales rep or team with relevant data.
Copy Infographic
1) For Sales
Salesforce Einstein AI predicts results to help you boost your own business and discover the difference between closed and unclosed deals. It helps in determining whether buyers are less inclined to purchase a product. It then focuses on the most promising leads and suggests actions on how to close them.
Business owners can use Einstein Predictive Intelligence to anticipate the future sale of their business. Managers and CEOs can create strategies with the support of accurate projections. You may use Einstein Prediction Builder to generate tailored forecasts for what will happen next in your business. Instead of utilizing complex code, Salesforce allows users to create custom AI models.
Key benefits
Close more deals with Einstein for Sales Cloud – concentrate on selling while Einstein does the busy work.
Use sales history to build scores that identify which leads and opportunities are most likely to convert, and then prioritize the next best moves accordingly.
Examine your opportunity engagement activities as well as external news to ensure that reps do not miss any important business development opportunities.
Automatically synchronizing email and calendar to SF and automating the generation of new contacts helps you save time on data entry.
To increase sales, uncover historical pipeline data, business trends, whitespace, and other advanced insights.
Predict your forecast using automatic machine learning and provide intuitive insights.
2) For Service
Salesforce Einstein AI assists you in gaining a better understanding of how customers feel about your service or product. Contact centers may use Service Cloud Einstein to automatically uncover customer insight powered by AI and ML (machine learning) in real-time. It helps businesses efficiently improve their customer service experience. As a result, getting positive customer experience and increased client retention.
Natural language processing (NLP) can be used to extract linguistic patterns that can help you answer queries, respond to requests, and identify brand-related conversations on the internet.
Key benefits
Transform your customer support department into a growth engine.
With customized chatbots on digital platforms, you can instantly help customers in finding answers thereby reducing hold time.
Allow agents to spend more time with customers by assisting them with automatic triage, predicted case fields, and routing.
In-context content recommendations and intelligent conversation suggestions help you improve the customer experience.
Prebuilt dashboards provide visibility into worker activity, case volumes, chatbot performance, and more.
3) For Marketing
When you combine Einstein technology with Salesforce Marketing Cloud to run email campaigns, you can construct customer journeys that can be reviewed at any point. Einstein can help you with all aspects of email marketing. Furthermore, you can use Einstein AI to obtain useful insights into how to optimize the content and timing of your marketing activities.
Salesforce Einstein is the most reliable and powerful AI for CRM. It ensures that you are communicating consistently across all your marketing communication channels.
Key benefits
With Einstein prediction builder insights derived from their marketing engagements, brand interactions, and conversations across social media, you can get to know your customers better.
Provide your marketers with the tools they need to make every customer interaction and journey a success.
Engage more successfully with recommendations on when and how to contact each customer, as well as which channels to use and which items to target.
Create personalized content and messages based on the preferences and intent of your customers.
Also, read: Top Salesforce Automation Tools to Help Your Business Grow
Salesforce Artificial Intelligence
Salesforce Einstein AI incorporates three major segments:
1) Machine Learning
Machine learning predicts future outcomes of businesses and customers using statistical models, historical data, and big data with minimal programming.
Einstein Prediction Builder
You can improve your decision-making and provide users with the power to construct robust prediction models in a codeless environment with Einstein Predictive Intelligence technology. It provides you with results to improve, enhance, and build your business with a future vision.
Einstein Next Button Action
Einstein's Next Best Action is such functionality that helps you deliver the correct recommendations to the right people at the right time. You can modify the display offers and functions at any moment to match your business requirements.
Einstein Discovery
Salesforce Einstein Discovery is a technology that uses artificial intelligence to support embedded data analysis models. AI-powered analytics reveals meaningful patterns in all your data to deliver forecasts and suggestions. With Einstein's Discovery, you can overcome complex issues and act confidently.
2) Natural Language Processing
With the use of innovative and advanced technologies, you can leverage the power of Natural Language Processing (NLP) to engage with your customers more intelligently. Natural language processing (NLP) is used to identify linguistic patterns to answer questions, respond to requests, and track online conversations about your brand.
Einstein Language
Einstein's language provides reliable results for identifying text intent or analyzing text-based customer feedback or interactions to better understand your audience.
Einstein Bots
Einstein Chatbot is primarily used to manage client requests and increase customer satisfaction by providing timely responses. Virtual assistance, like Salesforce artificial intelligence model Einstein bots, is the best practice for engaging consumers around the clock to improve the customer experience.
3) Computer Vision
In addition to the previous two, computer vision, which involves visual pattern recognition and data processing for different purposes, is the basis of Einstein's features. To track your products and brand, recognize text in photos, and much more, you can use computer vision and data processing to identify visual patterns.
Einstein Vision
With the use of intelligent image identification (Einstein Vision) in your app, you can now simply track your brand on social media and beyond. To handle diverse use cases, you can also build pre-trained classifiers or your custom classifiers.
Also, read: Salesforce ideas to grow your revenue in 2022
Technologies that Enable and Support Salesforce Artificial Intelligence
The following technologies enable and support Salesforce AI.
Copy Infographic
1) Graphical processing units
Graphical processing units (GPUs) provide the high computing power needed for repetitive data processing. To train neural networks, you will need big data and a lot of computing power.
2) The Internet of Things
The Internet of Things generates a lot of data from linked devices, and most of it goes unanalyzed. By using AI to automate models, you will be able to leverage more data to make faster decisions.
3) APIs, or application programming interfaces
APIs are portable code packages that allow AI functionality to be added to software packages and existing products. They may integrate Q&A capabilities into image recognition and home security systems to describe data, create captions and headlines, and highlight noteworthy patterns and insights.
4) Advanced algorithms
Advanced algorithms are highly intelligent algorithms that are being developed and combined in a variety of ways to evaluate data more quickly and at various levels. They help in identifying and anticipating rare events, understanding complicated systems, and more.
Looking for Salesforce Development and Implementation Services
Send us your requirements, we will get back to you with a quote
How to get started with Salesforce Einstein?
Einstein is already ingrained into the Salesforce platform, and it can be linked with many of the platform's products. You still must think about a lot of things to make sure it is efficient and that there are no false positives or biases.
Before your organization decides to start with Einstein, there are certain questions that you must answer:
1) Analytics
Because Einstein always needed to learn, you will have to provide the platform with a lot of data. Only then will it be able to continue making accurate predictions.
2) Clean data
You must ensure that the information you feed onto the platform is accurate. While Einstein handles data processing, you must ensure that the data it receives is of high quality.
3) Use cases
You will need to specify a way for Einstein to help your organization, or a proper use case for Einstein.
4) Budget
There are different costs associated with using Einstein, such as license, user training, and so on; make sure your company can afford them.
Wrapping Up
It is important in business development to keep up with the times and employ the most innovative data-driven technologies. Salesforce Einstein AI is one of these technologies, designed to make your business processes easier and improve customers' experiences with your business.
Salesforce ensures that Einstein AI can handle a wide range of tasks, including lead generation, opportunity generation, email content recommendations, engagement score, and post-classification. This list could continue, as Salesforce is constantly adding new features.
You still have time to understand the ins and outs of Salesforce Sales Cloud, Service Cloud, Marketing Cloud, and Implementation. So, for all your Salesforce projects, contact a reputable Salesforce consulting partner.
Also, read: Salesforce pricing for e-Commerce: know what to expect
Frequently Asked Questions
1) What does Einstein do in Salesforce?
Salesforce Einstein is a set of Artificial Intelligence capabilities that help customers get more out of their data. It is used to personalize customer experiences, generate strategic recommendations for the best next steps, and automate routine tasks. 
2) What is the new name of Salesforce Einstein now?
Salesforce Einstein is no longer known as Salesforce Einstein. Tableau CRM is the new name for Salesforce Einstein. Tableau is a mobile-friendly customer and business analytics platform that can scale as your company's data grows. 
3) What is Einstein reporting in Salesforce?
Salesforce's Einstein Reporting Tool provides a unified view of data from ERP, CRM, and other sources. It enables users to respond to critical questions swiftly and easily. It is described as 'AI-powered advanced analytics,' which allows users to identify opportunities, forecast outcomes, and get recommendations. 
4) Does Salesforce provide data backup?
Yes, Salesforce offers data backup and recovery, allowing you to generate and restore essential data in a matter of seconds. 
5) What are the visible benefits of Salesforce Einstein Analytics?
Salesforce Einstein Analytics is primarily used to help businesses improve product insights, sales performance, forecasting, and revenue visibility. Here are some of the benefits that Einstein analytics will bring to your business: 
Enhanced data quality 
100% customer satisfaction 
Improved operational efficiency 
Enhanced Internal Audits 
Competitive analysis 
Significant trends 
Better Dashboards 
Valuable business insights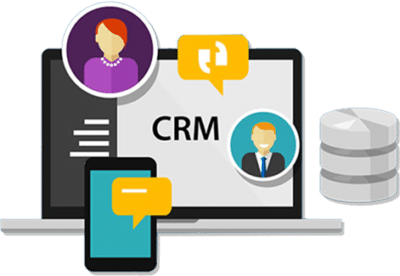 If you are new to automation and confused about Workflow or Process Builder. Need not to worry, we have got you all covered. Talk to our experts and clear all the cloudy thoughts about automation.