In today's time, sales representatives spend much time and effort on menial tasks like data entry, moving and maintaining data in two places, and switching back to Salesforce org for managing emails and inboxes to access and gather all the relevant information about a prospect, leads, and opportunities. 
The Salesforce integration with Outlook has provided a way for businesses utilizing both Salesforce and Microsoft Office to close the data gap between the two programs. Salesforce for Outlook eliminates the need to manually transfer customer data from one application to another by automatically synchronizing contacts, events, and tasks.
When messages, events, and contacts are logged, Salesforce for Outlook makes them visible in the Salesforce Activity Timeline so that all authorized team members can access customer-specific context. 
The Salesforce integration with Outlook makes it easier for sales representatives to keep track of customer interactions and minimize duplication of effort. This integration makes it possible to close transactions, improve customer relationships, and optimize internal communication by automatically updating Salesforce with customer data from Outlook.
Additionally, it makes it simple to add events and email conversations from Outlook to a Salesforce contact's record. To save the time of your employees, this integration even works with Einstein Activity Capture to automate conversation tracking from Outlook to Salesforce. 
In this blog, we will discuss how Salesforce Outlook Integration works, what steps are involved, and how it benefits your business.  
Salesforce Overview
Salesforce CRM is a cloud-based customer relationship management (CRM) software system for managing customer relationships and helping businesses in moving customers through the sales funnel to a sale.
The platform provides customer service and automation-focused business solutions, intending to unify marketing, sales, commerce, and service into one platform. This helps organizations that are using it to get a comprehensive view of their customers and how to approach them.  
Salesforce provides Software as a Service (SaaS), Infrastructure as a Service (IaaS), and Platform as a Service (PaaS) solutions in addition to Cloud services for hosting applications. Salesforce Cloud is well-known for its scalability and ability to help enterprises with both external and internal interactions.
It furthermore enables the planning and tracking of sales and marketing campaigns, as well as the management of services, using analytical and relevant data.
Salesforce also helps organizations automate operations and improve customer interactions with the help of personalized emails and phone calls.  
Also, read: RingCentral Salesforce Integration: Stepwise Guide
Key Features of Salesforce: 
Salesforce is one of the most popular CRM platforms on the market, offering a series of useful features for addressing a variety of CRM-related problems. It is now widely used in all aspects of business development, not just sales, and marketing.
Salesforce offers a variety of benefits that persuade organizations to use it. Some of Salesforce's most key features are as follows:  
Copy Infographic
1) Chatter 
'Chatter' is available whenever you need it, and that too at no additional cost. You can join an existing discussion or start a new one with 'Chatter.'  
2) Collaboration Tools  
Salesforce collaboration capabilities enable real-time communication across multiple teams. These regular communications keep each team informed about the progress of its partner teams.  
3) Mobile App  
Salesforce is now available for mobile devices as well, for those of you who are always on the go! Users can keep an eye on the workflow, assign tasks, change roles, and assess reports even while traveling.  
4) Dynamic Dashboards  
Customers can quickly construct Dashboards and real-time reports using Salesforce. The most significant benefit of the dashboard's feature is that you will be able to see all essential data without having to spend too much time looking for it.  
5) AppExchange 
You can create and publish your app on Salesforce's AppExchange, as well as use other already established apps as a platform and install apps to modify your Salesforce page.  
6) Lead Nurturing 
Salesforce's lead nurturing process focuses on attracting customers who have abandoned shopping carts or visited your website. It increases revenue by automatically sending customers newsletters and e-mails.  
7) Real-Time Analytics  
Salesforce Analytics allows you to visualize the data of your users. Salesforce Analytics can help in the organization of complicated data in a meaningful and understandable way.  
Visit this link to learn more about Salesforce.  
Looking for Salesforce Consulting and Implementation Services
Send us your requirements, we will get back to you with a quote
Microsoft Outlook Overview
Users can send and receive emails from their PCs using the email software Microsoft Outlook. A piece of commercial software called Microsoft Outlook is offered both independently and as a component of the Microsoft Office package.
With superior corporate support and more features that are not available in the free version, this product is more comprehensive than the free edition. You can create your own view using the Field Chooser and Group by Box tools, or you can use one of Outlook's pre-built views. 
It has a task manager, contacts, and a calendar. Outlook is the official method of communication for all administrators, teams, and other employees. You can quickly organize your communications for later use within the application by creating folders, and you can also keep your calendar updated to avoid missing any deadlines. 
Key Features of Outlook: 
The following are some of the key features of Microsoft Outlook: 
Copy Infographic
1) Streamlining using folders  
In Outlook, folders can be used to store a variety of items, including complete Web pages, Word and Excel documents, and email messages.
The Universal Inbox, which does what its name implies, serves as your primary Outlook folder and is where all your messages, whether they be in the form of email, voice mail, faxes, or multimedia, are received. 
2) Calendar Sharing 
Outlook allows you to share your calendar with your co-workers. This helps you save a lot of time when booking meetings. You can just look at their calendar to determine their availability rather than exchanging back-and-forth emails. Before getting up and leaving the office, you can also check to see if your colleague is in the office.  
3) Email Management 
Outlook offers the option to schedule emails. You can use this feature to send emails in advance, which is quite helpful. When you plan email delivery, you can write the message and make sure it gets to the recipient's inbox on time.  
4) Sharing information easily with groupware functions 
Several groupware features are included in Outlook that facilitate constant communication between teams. A tracking function keeps track of all messages and how they are distributed across the organization automatically. 
Outlook has several groupware capabilities that make ongoing team communication simpler. Tracking features automatically monitor the flow of messages through the company. 
6) Mailbox Customizations 
Outlook users can set up mailbox rules to automatically categorize emails. You can choose where an email should be delivered from a certain sender.
Additionally, you can set up a rule that automatically "forwards" emails from a particular sender or with a particular subject line to another member of your team. 
Also, read: Zoom Salesforce Integration: Benefits, Types, and Steps

Why should you integrate Salesforce and Outlook?
Users can view and control their Salesforce data from within Microsoft Outlook with the help of Salesforce Outlook Integration. Installing the Salesforce for Outlook program, which is a free download, will enable you to accomplish this.
Users will be able to view their Salesforce contacts, leads, prospects, and cases in Outlook once the app has been installed. From within Outlook, they can also add new records, edit current records, and delete records. 
Integrating the Salesforce with Outlook has the following benefits: 
You can save time and be more productive by being able to access and manage your Salesforce data from within Outlook. Sales representatives might spend less time entering data and switching between applications as a result. 
Outlook and Salesforce integration enable sales teams to track email conversations that are relevant to Salesforce records. 
Eliminating duplicate data entering two programs saves time. 
You have the freedom to work however you want with the Salesforce for Outlook app. You can access your data from home, the office, or while on the go. 
Designing meaningful and useful email templates for potential clients and customers is helpful. 
Access to significant Outlook email messages is made easier, and one location is used to manage all pertinent Salesforce records. 
Salesforce and Outlook integration is becoming increasingly popular among enterprises to get around these issues. They improve the performance of Sales Reps by handling Salesforce data in Outlook rather than adding it to the CRM. 
Also, read: A guide to DocuSign Salesforce Integration and its Benefits
Salesforce integration with Outlook
Businesses frequently need to integrate Salesforce for Outlook in today's connected corporate environment for these systems to communicate with one another. Since connecting email and CRM systems has become a standard SaaS integration, businesses are more connected, data-driven, and digital than ever before. 
How can you set up Salesforce's integration with Outlook? 
Installing the Salesforce for Outlook add-in is the first step here. You must sign into your Salesforce account after the add-on has been installed to grant it access to your data. 
You can then select which Salesforce items you want to synchronize with Outlook at that point. Additionally, you can decide whether to get alerts in Outlook when specific Salesforce events happen, including when a task is due, or an opportunity is successfully closed. 
You can utilize the functionality of both applications without switching back and forth, all with the help of this Salesforce Outlook Integration. 
1) You need to first go to the Salesforce website address and log in. 
2) Choose "Create" from the "Build" section by clicking the "Setup" tab. 
3) Click "New" after selecting "Workflow & Approvals." 
4) Click "Next" after providing the workflow with a name. 
5) Click "Next" after choosing the "Email – Outbound" option. 
6) Now, to add a new condition, click the "+" button and choose "Lead Status is Pending." 
7) Choose "End of Day" from the drop-down menu under "When should this rule run?" 
8) To add a new action, click the "+" button and choose "Change Lead Status." 
9) Choose the drop-down menu's "Pending – Qualified" option. 
10) After selecting "Save," select "Close." 
Also, read: Salesforce WordPress Integration: How to perform
Steps for Integrating Salesforce with Outlook: 
You must follow the steps listed below to complete the Salesforce Outlook Integration: 
Step 1) Open Salesforce and choose Outlook 
Log in to Salesforce by going there. From the drop-down menu, choose Setup. Type Outlook and then choose Outlook Integration and Sync in the Fast Find Box. To enable it, click the Lightning Sync and Outlook Integration buttons. Open Outlook and turn on the Enhanced Email function.  
Now, from the drop-down option, choose Active and Notify Reps. Choose Edit from the menu. Click the Save button after setting the Active and Advanced Email Security Settings checkboxes to true. 
Step 2) Configuring Outlook 
Step i) Type Outlook once more and choose Outlook Configuration in the Fast Find Box. From the drop-down menu, pick New Outlook Configuration. Now type your selected Name into the basic information section and set the Active tick to true. 
Step ii) Next, choose Users from the Assign users and profiles section, then choose the users you wish to provide Outlook sync permission to from the Available Members section. Then, include them in the section for Assigned Members by using the Add button on the left. 
Step iii) Now, under the Assign Users and Profiles section, select Profile, and then in the Available Members section, select the profile to which you desire to offer Outlook sync permission. Then, include them in the area for Assigned Members by using the Add button on the left. 
Step iv) In the Data Settings section, select the box next to Set Default Sync Setting to Sync All Outlook Items. As required, check the Allow users to choose attachments option. 
Step v) Select Sync Both Ways and Conflict in Contacts Sync Direction. Always, when it comes to behavior, Outlook wins. Select the necessary checkboxes to allow people to make changes. 
Step vi) Complete the procedure for Events and Tasks following the above step, then press the Save button. 
Step 3) Configuring the Salesforce 
Now, you need to switch to Salesforce Classic. From the drop-down option next to the Setup menu, choose My Settings. Now, you need to add your username. Type Outlook and choose Salesforce for Outlook in the fast find box. 
To download Salesforce for Outlook, go to the bottom of the page and click the Download (Version) button. If Microsoft Outlook is open, close it. Now launch the Setup File on your PC. 
Step 4) Integrating Salesforce with Outlook 
Step i) Once Salesforce for Outlook has been successfully installed on your PC, you can start using it. Launch Microsoft Outlook on your computer. Please synchronize your email address using Microsoft Outlook. On the right side of the system, try clicking the upper arrow button in the taskbar. 
Step ii) In this step, you can see the Salesforce for Outlook symbol. Choose "Settings" from the "right-click" menu on the mouse. 
Step iii) Salesforce username and password are required here. Now, you need to click the Login button. Then, you need to click the Allow button. "Sync Only the Outlook Items I Select" should be chosen. Select the default selection, then click Next. If you want to synchronize every item in Outlook for which you cannot recall the sync letter, choose the higher option. 
Step iv) Click the Save button to save the file. You have completed Salesforce Outlook Integration successfully. To modify your settings, right-click the Salesforce for Outlook system tray icon and choose Options. By selecting the Close button, you can close the window. 
Also, read: HubSpot Salesforce integration for maximum CRM power
Conclusion
It is undeniable that integrating Outlook with Salesforce is a wonderful technique to boost organizational effectiveness because Sales Reps can access crucial Outlook email messages and relevant Salesforce records in one location. As a result, your sales team can use Salesforce to its full potential when emailing leads and customers. Additionally, it makes it simple to keep track of all contacts your business makes with potential clients, even those made through Outlook. 
Most of the required settings can be found on Salesforce's Outlook Integration and Lightning Sync settings page. Teams will find it simpler to produce targeted email communications for prospects, which will in turn increase leads and sales.
Take advantage of this Salesforce Outlook Integration today and you will notice how productive your business can become!
Also, read: Salesforce SharePoint Integration – How does it help to maximize value from both systems?
FAQs (Frequently Asked Questions)
1) Why should Salesforce and Outlook be integrated?
The key reason is that most sales representatives spend more time responding to consumer questions. Therefore, Salesforce has provided your sales representative access to this tool so they may keep responding to client inquiries while also viewing customer information like accounts and contacts without leaving Outlook.  
2) What can you do with Salesforce Outlook integration?
Salesforce Outlook integration lets you keep your customer information up-to-date and synchronized across both Outlook and Salesforce. In addition, it provides you with the ability to track emails and calendar events in Salesforce, so you can see which customers are engaging with your sales team and how often. By integrating Salesforce Outlook, you can also create tasks and opportunities in Outlook, which will automatically synchronize with Salesforce. Consequently, you will save time by keeping all your customer information in one place.  
 3) What distinguishes Outlook integration from Salesforce for Outlook integration?
Between Salesforce for Outlook and Outlook integration, there are a few significant differences.  
First, Salesforce for Outlook was created especially for salespeople that use Microsoft Outlook as their main email program. In contrast, everyone who uses Outlook can use Outlook integration, regardless of their occupation.  
Second, compared to Outlook integration, Salesforce for Outlook provides a more complete set of functionalities.  
As a result, Salesforce for Outlook may be preferred by those seeking a more comprehensive solution, while the free Outlook integration should be preferred by those seeking a straightforward method of integrating their Outlook account with Salesforce.  
4) How can we test Salesforce's interface with Outlook?
It can take some time to test Salesforce's Outlook integration, but it is important to do it well. Since Outlook is a crucial tool for many business users, it is essential to make sure that it seamlessly integrates with Salesforce. Fortunately, you can ensure a successful integration test by following a few straightforward procedures.  
* Make sure Outlook is updated and that it is installed on your system.  
* Go to the "Outlook Configuration" page in Salesforce after that.  
* You must first input your Outlook login information before choosing the synchronization method you want to test.  
* Choose "Test Connection" from the menu after completing this step.  
If everything goes according to plan, you can see a notification stating that the connection was successful. If not, verify your identification again and try again.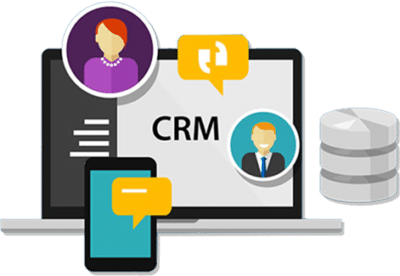 If you are new to automation and confused about Workflow or Process Builder. Need not to worry, we have got you all covered. Talk to our experts and clear all the cloudy thoughts about automation.