Salesforce is a popular cloud-based customer relationship management (CRM) platform. Its solution provides companies with a way to track customer cases and manage tasks and events. It also provides for the customer a way to view their own cases and to communicate with the company. There are many other features that Salesforce provides, and they can help your business in various ways, but the software must be used correctly in order to achieve the maximum benefits.
Therefore, having the proper support and maintenance of Salesforce is necessary to ensure the correct implementation and the success of your use of the software. Salesforce support and maintenance partners can help you and your company in this regard.
Reasons why you need a Salesforce support and maintenance partner in 2023
Presented below are 7 reasons why you need a Salesforce support and maintenance partner in 2023.
1. Data manipulation
Salesforce support partners can help with Salesforce administration roles such as manipulating data to achieve a better result from the platform and allow your company to take full advantage of what it has to offer.
2. Clarifying reports and modifying as necessary
Reports from the Salesforce platform will need to be interpreted and a support and maintenance partner can do this properly and effectively.
They will be able to modify issues so that the software can better serve your company's business needs.
3. User training and management
A good Salesforce support and maintenance partner will be able to offer training to the users of the software so that they are more educated and can use it more effectively.
They will also be able to help manage the users and fix any errors that may come up during the usage of the platform.
4. Improved implementation
If you are new to Salesforce software, it can be tricky to properly implement it into your company.
The right support partner will work to make sure this process goes as smoothly as possible and will even be available post-implementation to take care of any possible troubles that may arise.
This can give you peace of mind that the first step of using the platform was done correctly.
Copy Infographic
5. Troubleshooting
Having a support and maintenance partner for your Salesforce software can help you with virtually any problems you may encounter with the platform. A partner can review the code and fix any bugs that are present to improve the performance of the software.
6. More economic than those provided by Salesforce
Hiring a Salesforce support partner from outside of the Salesforce company can be more economical, especially when outsourcing the work.
7. Customized support
In order to make the most out of your usage of Salesforce software, you should have the best support available. By having a designated Salesforce support and maintenance partner you can rest assured that they will be able to provide you with the support that is specific to your company. This can be beneficial when business requirements change, and a company needs help translating these changes into the Salesforce platform.
For more information go to Salesforce support & Maintenance please do not hesitate to ask us any questions!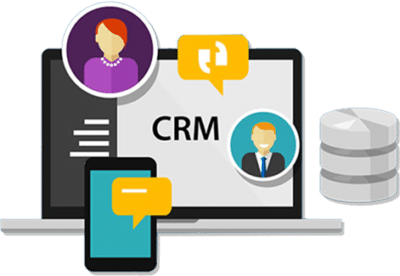 Need to enrich your Salesforce CRM with business focused solutions? Contact our team to understand, how we can help you in achieving your CRM goals.