Salesforce is a highly customizable platform and can be integrated with several applications and services. Salesforce integration helps you improve the CRM platform's functionality by syncing its data with the right external systems. Bringing the best of two worlds together enhances your team's tasks and increases the speed of their processes.
However, Salesforce integration can be an elaborate process and requires the involvement of an expert. Make sure you team up with the right Salesforce integration partner to help you with your project. Skilled and experienced integration partners guide you throughout your project and provide you with personalized recommendations.
Another important consideration while integrating your Salesforce org is choosing the right Salesforce integration tool. Essentially, the fate of your Salesforce integration project lies in the integration tools and platforms you use. Make sure you take your Salesforce integration partner's help in picking the tool that best suits your needs.
Before looking at the best Salesforce integration tools and platforms you can choose from, let us understand them briefly.
What Is A Salesforce Integration Tool?
A Salesforce integration tool is a tool designed to help you integrate your Salesforce org with a third-party application or service. It helps you bring data from both platforms onto a centralized interface, combining your Salesforce functionality with that of the external system.
Salesforce integration tools allow your team members to work on a single platform to perform tasks related to both software solutions. They help you migrate your business records, match the fields, and create a synchronized database that helps you perform important activities.
Depending on your business needs, you can use Salesforce integration tools to sync your Salesforce org with an ERP (enterprise resource planning) solution, a payment gateway, a marketing automation platform, a document management tool, and other relevant applications or services.
Looking for Salesforce Integration Services?
Send us your requirements, we will get back to you with a quote.
Best Salesforce Integration Tools And Platforms For Your Business
You can find a plethora of Salesforce integration tools with a single Google search. However, it is important to choose the right tool that caters to your business needs. With the help of your integration partner, conduct thorough research and understand the utility of multiple tools to finalize the best one.
Here are 20 of the best Salesforce integration tools and platforms to help you sync your Salesforce org with a suitable external system:
Copy Infographic
1. MuleSoft
It is impossible to talk about Salesforce integration tools without talking about MuleSoft. A pioneer in the industry, MuleSoft is one of the most trusted automation and integration tools for Salesforce users.
The Anypoint platform of MuleSoft is owned by Salesforce and facilitates seamless integrations with multiple apps and services. From simple syncs to high-complexity integrations, MuleSoft can be used for all kinds of projects per your business needs.
While MuleSoft is used by businesses of all sizes, it is best suited for large-scale enterprises handling multiple complicated processes.
Large-scale businesses can make the most of MuleSoft's functionality and facilitate seamless integrations for different departments. It also provides users with the ability to integrate multiple applications or services at the same time.
2. Dell Boomi
Dell Boomi is another highly sought-after Salesforce integration tool that helps you connect your Salesforce org with the right systems. It gives you a scalable platform that is ideal for handling a large data volume and complex business processes.  
Dell Boomi is generally preferred by enterprises that want to integrate Salesforce with multiple systems for different departments. Some of the popular Salesforce integrations facilitated by Dell Boomi include those with Amazon AWS, Microsoft Dynamics, Google Cloud, Oracle NetSuite, etc.
Dell Boomi is built to optimize cloud-based functionality by supporting complicated architecture. It facilitates end-to-end integration with the help of a visual and interactive interface.
Also, read: Top 11 Best Salesforce ETL Tools For 2023
3. Workato
Workato stands as a powerful integration platform meticulously crafted to establish seamless connections between diverse applications and systems, including the widely adopted Salesforce. Its user-friendly interface empowers users to effortlessly create and manage integrations, without the requirement of deep coding expertise.
By offering a diverse array of pre-built connectors and templates, Workato greatly simplifies the integration process, enabling businesses to automate workflows and ensure efficient data synchronization. Notably, the platform supports both cloud-based and on-premises applications, providing organizations with the flexibility and scalability they need.
With its unwavering commitment to reliability and security, Workato emerges as a trusted choice for businesses seeking to augment their Salesforce integration capabilities and drive overall operational efficiency to new heights.
4. Jitterbit
Jitterbit has garnered a name for itself in the industry when it comes to effective Salesforce integration. It is an integration tool that provides users with different API integrations depending on the business scale.
According to the number of systems you want to connect with and the level of support you are looking for, you can choose one of the three Jitterbit service levels.
All of Jitterbit's integration solutions are available on a single unified platform called Harmony. These solutions aim to help businesses grow and meet their inherent goals in the best way possible.
What makes Jitterbit one of the most preferred Salesforce integration tools is that it is designed for technical and non-technical users. You can use the platform even if you do not possess extensive coding and programming knowledge.
5. RAPIDI Online
RAPIDI online is a Salesforce integration tool ideal for integrating Salesforce with Microsoft Dynamics 365. It provides users with pre-configured templates and a robust interface to make the integration quick, simple, and effective.  
RapidOnline helps you integrate Salesforce with the entire Microsoft Dynamics ERP, which includes Microsoft Dynamics GP, AX, 365 Business Central, 365 for Finance/Operations, etc. It provides you with out-of-the-box integrations that let you integrate your Salesforce org the way you want it.
One of the key reasons why RAPIDI online is preferred by Salesforce users is that it doesn't just sync your fields. It takes integration a step further by helping you store and display meaningful ERP data. Depending on what you need the most in your Salesforce org, you can work on data such as payment history, sales history, open orders, financial overview, and much more.
Also, read: A Comprehensive Guide To Salesforce Case Management
6. SnapLogic
SnapLogic offers an integration platform as a service (iPaaS) to link on-premise business modules, SaaS components, and cloud data sources. It's AI-powered & offers intelligent deployment for companies of all sizes.
It automates integration projects, including their creation, upkeep, and deployment in the cloud and on-premise hybrid systems.
SnapLogic helps to prevent unexpected server shutdowns by preventing new integration jobs from entering an ongoing job that hasn't finished. It also avoids undesirable errors when terminating a job in progress.
Easy accessibility is one of the primary reasons why it's highly preferable. It makes recommendations for creating end-to-end integration pipelines based on machine learning to determine user intent.
Also, it facilitates quicker integration and permits the development team and integrators to concentrate more on strategic responsibilities.
7. Amazon Appflow
Amazon Appflow is a fully managed integration service that makes transmitting data across the cloud a smooth process. Cloud applications like Salesforce, Google Analytics, EventBridge, and many more. Appflow protects your data while transferring via encryption.
It encrypts your data using AWS-managed encryption keys. Instead, you can select your own encryption keys to offer you full control over key rules and even the ability to revoke them if necessary. Amazon AppFlow also works together with Salesforce Private Connect. This enables your Salesforce org and AWS a fully managed private network connection.
By using AppFlow, you can avoid spending a lot of time and money on highly qualified engineers to build and manage unique API connections for Amazon services to exchange data with SaaS apps.
The majority of the interconnections that SaaS application administrators and business analysts require can be easily implemented without requiring IT to wait months for integration projects to be finished.
8. Tibco Scribe
Tibco Scribe is a fairly generic integration tool that allows Salesforce users to integrate with multiple external systems. The cloud-based tool provides specialist solutions for larger businesses handling complicated processes.
They also have dedicated solutions for SaaS providers and SMEs. Irrespective of the industry you operate in and the scale at which you operate, you can use Tibco Scribe for seamless and successful Salesforce integration projects.
While the tool focuses mainly on Salesforce and ERP integrations, it also allows businesses to integrate with business intelligence tools to enhance data management and decision-making. Tibco Scribe allows users to create integrations for handling unique customizations and configurations.
At the moment, Tibco Scribe handles information, management, and business processes for over 10,000 customers worldwide. The self-documenting GUI offered by the tool makes Tibco Scribe ideal for non-programmers. Its management console makes it easily manageable to work on multiple integration schemes.
9. Zapier
Zapier is a leading automation tool that allows businesses to connect and automate workflows between different applications.
With its user-friendly interface and vast library of pre-built integrations, Zapier empowers users to create "Zaps" – automated workflows that trigger actions between apps. It supports a wide range of popular applications, enabling seamless data transfer and process automation.
Zapier's intuitive drag-and-drop editor allows users to map data fields, set triggers, and define actions, making it accessible to both technical and non-technical users.
Its versatility, extensive app ecosystem, and ease of use make Zapier a valuable tool for streamlining processes, improving efficiency, and reducing manual work across various business functions.
10. Blendo
Blendo is a powerful data integration tool that connects easily with multiple data sources, ranging from databases and cloud applications to log files. You can use Blendo to integrate your Salesforce org with suitable third-party apps or services depending on the utility you want.  
Blendo is a fairly flexible platform and is not connected to a specific data warehouse. It is often used for connecting PostgreSQL, Amazon Redshift, MS SQL Server, etc.
It also lets you export historical data from a cloud service and/or load important data from a SaaS service. It gives you the option to choose how often you want to extract specific data from a source, adding to its flexibility.
Looking for Salesforce Integration Services?
Send us your requirements, we will get back to you with a quote
11. Talend
Talend is widely recognized as a leading integration platform that empowers organizations to streamline their data management processes with efficiency and precision. With its comprehensive suite of data integration and management tools, Talend offers a seamless solution for connecting and harmonizing data across diverse systems and applications.
One of Talend's standout features is its intuitive graphical interface, enabling users to effortlessly design and execute complex data integration workflows, eliminating the need for extensive coding expertise. Supporting a broad range of data formats, Talend excels in data mapping, cleansing, and transformation, enabling businesses to optimize their data assets.
With robust security measures in place, Talend ensures data privacy and compliance, instilling confidence in organizations. Notably versatile and scalable, Talend garners strong support from its thriving community, making it the preferred choice for businesses seeking reliable and efficient data integration solutions.
12. Workato
Workato is a cloud-based integration platform that allows businesses to connect their applications, data, and processes across the organization. It is designed to enable fast and easy integration of cloud-based applications, such as Salesforce, with minimal coding required. 
Workato is a popular choice among Salesforce professionals because it is user-friendly and offers a wide range of integration capabilities. It can help organizations streamline their processes, improve data accuracy and consistency, and increase efficiency by automating manual tasks and eliminating the need for manual data entry.
It offers a variety of integration capabilities, including data integration, process automation, application integration, and more. It can be used to connect Salesforce with other applications, such as CRMs, ERP systems, marketing automation tools, and more.
13. Cloud Elements
Cloud Elements is a cloud-based API integration platform that helps developers easily connect, publish, and manage their APIs through a single, unified platform.
With Cloud Elements, developers can quickly integrate entire categories of cloud services, such as CRM, document management, and finance, using uniform APIs. They can also synchronize data between different cloud services, such as Salesforce, Zendesk, and Quickbooks, using Cloud Elements' integration toolkit.
One of the key features of Cloud Elements is its API Hub technology, which provides uniform APIs that developers can use to easily make APIs work together.
Cloud Elements is designed to help developers overcome the challenge of integrating APIs in order to synchronize data and build new applications faster.
By providing a single platform for managing and integrating APIs, Cloud Elements simplifies the process of connecting different cloud services and enables developers to focus on building innovative solutions rather than spending time on integration challenges.
Also, read: Salesforce Data Migration Checklist: How to Get Started
14. Celigo
Celigo's Salesforce Integration App is a data integration tool that enables seamless integration and data exchange between Salesforce and NetSuite. With this integration, users of both systems can access real-time and scheduled data flows, giving them visibility into key business processes such as sales, fulfillment, inventory management, and financial data. 
One of the main benefits of the Celigo Salesforce Integration App is that it helps to ensure data accuracy by eliminating the need for duplicate data entry. Information entered in one system is automatically shared with the other, which reduces the risk of errors and inconsistencies.
The Celigo Salesforce Integration App also helps to improve visibility and collaboration between different teams and departments.
By providing a single source of truth for key business data, it enables teams to work more closely together and make more informed decisions.
Overall, the Celigo Salesforce Integration App is a powerful tool that helps businesses to streamline their processes and improve efficiency by seamlessly integrating Salesforce and NetSuite.
15. Informatica Cloud Integration
Informatica Cloud Integration stands as a highly esteemed cloud-based integration platform, empowering organizations to seamlessly connect and integrate data across diverse systems, applications, and databases.
Esteemed for its comprehensive suite of integration tools, Informatica Cloud Integration offers robust capabilities for data mapping, transformation, and cleansing. Users benefit from its user-friendly visual interface, enabling the easy design and management of complex integration workflows without necessitating extensive coding expertise.
The platform supports both real-time and batch data integration, ensuring the efficient and timely synchronization of data. Recognizing the paramount importance of data security and compliance, Informatica Cloud Integration incorporates robust measures to safeguard sensitive information.
Its reputation for reliability, scalability, and extensive functionality establishes it as the trusted choice for businesses in search of a robust cloud-based integration solution.
Also, read: Salesforce Data Cleansing: Best Practices & Processes
16. Hevo Data
Hevo Data is a cloud-based Salesforce Integration platform that offers a no-code data pipeline for loading data into data warehouses. It enables businesses to easily load data from a wide range of sources, such as relational databases, NoSQL databases, SaaS applications, files, and S3 buckets, into any data warehouse in real-time. 
Hevo supports more than 100 pre-built integrations, all of which are native and use specific source APIs. This allows businesses to easily connect to a wide range of data sources and load data into their data warehouse with minimal effort.
In addition to its wide range of integrations, Hevo also features a streaming architecture that detects schema changes on incoming data and automatically replicates the same in the destination data warehouse.
Hevo Data is a powerful and flexible platform that enables businesses to easily load and integrate data from various sources into their data warehouses, helping them to make better informed data-driven decisions.
Also, read: CRM Migration Checklist: Best Practices and Top Tips
17. Ebsta
Ebsta is a Salesforce Integration Tool that enables users to synchronize their Gmail and Salesforce accounts. It is designed to help Salesforce users more efficiently manage their email and customer data by providing easy access to Salesforce records within Gmail.
One of the key features of Ebsta is its ability to alert users to matching Salesforce records based on the email they are viewing. This helps users to quickly and easily access relevant customer data without the need to switch between different tools or systems.
Ebsta also provides 1-click access to Salesforce records within Gmail, allowing users to view and edit records without logging in to Salesforce. It also offers integration with Google and Salesforce calendars, as well as tools for managing tasks and Chatter.
Ebsta is free for up to 3 users for every company that uses Salesforce. It is a popular choice among Salesforce users because it helps to improve efficiency and productivity by providing seamless access to customer data within Gmail.
Also, read: Top 10 Help Desk Software for Small Business
The Final Word
These were some of the most important Salesforce data integration tools and platforms that help you sync your Salesforce data with an ideal external system. Make sure you choose the tool that works best with your business objectives and brings you a step closer to your inherent goals.
Looking for a way to connect your Salesforce CRM with other systems and applications? Look no further than Cynoteck! Our team of experienced professionals provides seamless Salesforce integration services to help businesses get the most out of their CRM platform.
With Cynoteck, you can easily synchronize data and automate processes across different systems, improving efficiency and streamlining workflows. Our team uses proven techniques and technologies to ensure that your Salesforce integration is smooth and successful.
Whether you need to connect your Salesforce CRM with an ERP system, marketing automation tool, or any other application, Cynoteck has you covered. Our team has the expertise and experience to help you get the most out of your Salesforce integration.
Don't miss out on the benefits of Salesforce integration – contact Cynoteck today to learn more about our services and how we can help your business succeed.
Looking for Salesforce Integration Services?
Send us your requirements, we will get back to you with a quote.
Common FAQ's on Salesforce Integration Tools
What are Salesforce integration tools? 
Salesforce integration tools are software platforms that help businesses connect their Salesforce CRM with other applications and systems, such as ERP systems, marketing automation tools, and more. These tools enable businesses to synchronize data and automate processes across different systems, improving efficiency and streamlining workflows. 
What are some common use cases for Salesforce integration tools? 
There are many different use cases for Salesforce integration tools, depending on the specific needs and requirements of a business. Some common use cases include synchronizing customer data between Salesforce and other systems, automating marketing and sales processes, and integrating Salesforce with financial systems and other business-critical applications. 
What are some popular Salesforce integration tools? 
Some popular Salesforce integration tools include Workato, Cloud Elements, Dell Boomi, Hevo Data, the Salesforce Data Loader, SKYVIA, and Ebsta. Each of these tools offers a unique set of features and capabilities, and is designed to meet the specific needs and requirements of different businesses. 
How do Salesforce integration tools work? 
Salesforce integration tools work by using APIs (Application Programming Interfaces) to connect Salesforce with other systems and applications. These tools typically offer a range of connectors and integrations that allow users to easily synchronize data and automate processes between different systems. Some tools also offer a visual interface or drag-and-drop features to enable users to customize their integrations without the need for coding skills. 
What are the benefits of using Salesforce integration tools? 
Salesforce integration tools offer a range of benefits to businesses, including the ability to synchronize data and automate processes across different systems, improve efficiency and productivity, and streamline workflows. These tools can also help businesses to get more value out of their Salesforce CRM by enabling them to connect it with other systems and applications that support their specific business needs.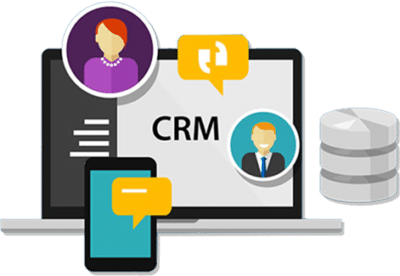 If you are new to automation and confused about Workflow or Process Builder. Need not to worry, we have got you all covered. Talk to our experts and clear all the cloudy thoughts about automation.