Choosing the most suitable customer relationship management (CRM) platform is challenging and needs several considerations. And it is not the only significant decision that you need to take to obtain the appropriate solution for your business. Another important decision you would be making here is choosing a trusted CRM expert – the one who can lead you, not just with the software adoption, but additionally with other essential components regarding implementing CRM, such as buy-in, strategy, and training. The answers to all these questions are important toward the successful implementation of CRM and eventually on the return on investment. 
When an organization owns a CRM system, the reasons to hire an external expert are obvious, a CRM expert after implementation and transition to a new system helps to evaluate the system and its performance. But if an organization never had a CRM system, then this decision is much easier. The complex problems of migrating the data and transition programs are not required to be considered then. However, such installations are limited and, still, there are several possible reasons to hire external CRM experts for implementing a new CRM system. 
Also, read: Top CRM models that take your customer relations to the next level
Hiring the right CRM Consultant
Getting the CRM consultant is not an easy task. A CRM Expert does more than just help you and your firm select the appropriate customer relationship management solution for your business. These CRM experts can work with you to build efficient processes and systems, help guide your team about the new system, and instruct on the most beneficial practices for the future growth of your business.
Picking the right consultant can create a substantial difference in your bottom line and productivity as well. Before you select a consultant, it's essential to make some key preparations to help make your conversation effective. The most reliable way to achieve a strong enterprise software project is by teaming up with experts. They decrease the risk, provide deep insight, and take the stress off your IT team.
However, making the wrong decision in the consulting firm can risk your CRM implementation, moving out projects for some months, or even years, and uncertainties on the costs. 
When distributors or manufacturers end up with the wrong CRM consultants, it's normally a consequence of incompetent research. Businesses should always plan and ask examining questions, monitor resumes, and investigate both industry and technical experience when searching for their options. 
CRM Experts – Top Hiring Strategies
Questions that Help you to Choose the Best CRM Expert
Here are a few questions to ask CRM experts before hiring them:
i) How long have they been in business?
The longer they have been in business, the more expertise they would be having along with the proven results. If they are experienced, it means that they have some time-tested approaches and troubleshooting vision to avoid any significant implementation roadblocks.  
ii) What is their experience with the CRM product and are they certified?
You need to find out whether if the consultant is certified for the CRM product that you are engaged in. A highly certified CRM expert is expected to be extremely trained on the product and can provide better recommendations based on his/her product knowledge and experience. 
iii) What experience do they have in your industry?
It's normally best to pick an implementation partner that has expertise in the industry same as yours or any related industry. Having the same industry experience will help him/her better understand business problems common to your industry and they can utilize that experience to help you in establishing a CRM strategy and discover the appropriate CRM tool to sustain it. 
iv) What is the number of successful CRM implementations? 
You need to check the feedbacks from different business owners that have employed that CRM expert. 
v) What approaches he/she will use to monitor the staff acceptance of CRM software?
How will he/she search and find a way to measure the departments' adoption of this platform.
vi) Would that CRM expert be able to set up and customize the workflow, analytics, and extra custom fields for the company's demands?
There is no perfect CRM expert, but you need to verify the technical skills and knowledge of that CRM expert. You should provide the list of expected reporting conditions to him/her. 
vii) Does he/she provide any ready-to-use tools and messages templates?
How the CRM expert evaluates the speed of customization email marketing performance.
viii) What levels of support will my company receive?
Figure out what amount of service that CRM expert provides. Make sure he/she understands how the system will work in the future. 
ix) What is the level of cooperation with the technical team?
Make sure that a CRM expert provides you close teamwork and staff technical training for easy implementation and better results.
x) Have you worked with a company like ours before?
If they have worked with a company like yours, this can be a huge advantage as you need to pick a consultant that is experienced in working with an industry such as yours, with a good knowledge of the kind of activities that you are normally carrying out.
xi) How do you help ensure adoption after an implementation?
A CRM expert should have the experience to fully train users and should offer a continuous support system long after the implementation is finished.
xii) How much are you going to charge? 
You need a straight answer on this, as you need a set price that will incorporate all of the services that you need, so be certain of what those are before having this conversation.
Also, read: 7 Signs your business needs to upgrade to a new CRM
Make key preparations that support the conversation
 i) Clarify CRM Shortcomings and Goals
You need to look at the system that you are currently using to manage clients. You should know what works for you and what does not or needs improvement? This helps you choose a consultant that understands accurately what your business needs in terms of CRM technology and the processes involved.
ii) Plan a Project Initiative
You need to create an initial project description and describe what you need your consultant to accomplish. What are your expectations about deadlines, deliverables, timeframes, and success criteria, and also the reporting structure?
iii) Set Quantitative Goals
Understand and state specifically what you need, when you're interacting with possible CRM experts. You can also address the deliverables and ensure that they are confident enough to accomplish those objectives.
Also, read: 4 Best CRM for outlook Integration 2021
Top CRM Experts to consider
Defined below is a list of CRM experts as per their activity in social networks and outside them. You should pay attention to these top CRM experts:
1) Anshul Verma, co-author of the book titled "Apex Design Patterns"
Anshul Verma is a computer graduate, the President of Cynoteck Technology Solutions LLC (US). Anshul is an avid technologist, he likes to write and share ideas and thoughts to help spread knowledge. He has co-authored a book on Apex Design patterns and has presented sessions in Dreamforce and other Salesforce community events. In his spare time, he likes to keep himself updated on technology updates and ideate usage of technology to address real-world issues. He is also very passionate about environmental conservation and the upliftment of vulnerable populations in our society. 
Follow Anshul Verma on LinkedIn and Twitter.
2) Paul Greenberg, Founder & Managing Principal of the 56 Group, LLC, an advisory firm.
Paul Greenberg is an industry analyst; he is also recognized under the pseudonym "The Godfather of CRM" and the social CRM father in the CRM world. He is the author of the famous book, CRM at the Speed of Light: Techniques for engaging your customers". This book is known as "Bible CRM" and is also translated into 9 languages, used in more than 60 universities as a primary text. 
Follow Paul Greenberg on LinkedIn and Twitter. 
3) Jim Dickie – an Independent Research Director and co-founder of the research firm CSO Insights.
Jim Dickie is a contributing editor of "CRM magazine and Top Sales World." He has more than 29 years of experience in sales and marketing management. Jim's CSO Insight is a benchmark for tracking the progress of sales efficiency and advising on techniques used to resolve possible issues.
Follow Jim Dickie on LinkedIn and Twitter.
4) Rich Bohn – Independent Analyst of CRM Solutions.
Rich Bohn says that he is "The oldest living independent CRM analyst." He is Executive Editor and President, Chief CRM Analyst for more than 33 years. Also, he is an author of books for sales experts to serve them in getting the maximum out of the CRM. His main focus is on B2B small/mid-size businesses. 
Follow Richard Bohn on LinkedIn and Twitter. 
5) Bob Thompson – a founder and editor-in-chief of the world's largest business community CustomerThink, author of the book "Hooked on Customers."
Bob Thompson has more than 15 years of experience in sales, customer-facing roles, customer management, and business consulting. He is also a popular international motivational speaker and blogger and has essential skills in research and online community development. His primary goal is to help business owners to build beneficial customer relationships.
 Follow Bob Thompson on Twitter and LinkedIn. 
6) Jesús Hoyos – co-founder of Solvis Consulting.
Jesús Hoyos has more than 22 years of experience in providing leadership in CRM initiatives. Furthermore, Jesús is a blogger at Solvis Consulting, a conference speaker, Twitterer, and an independent analyst. He focuses on establishing strategies for CRM, social CRM, and client initiatives.
Jesús's point of view includes:
Social Command Centres combining traditional CRM solutions along with social media monitoring tools.
Community Platform implementations. 
Social CRM strategies. 
Marketing Automation engagements. 
Social CRM Package Selection. 
Working with Digital Organizations in the integration of CRM use cases. 
Follow Jesús Hoyos on Twitter and LinkedIn.
7) Mitch Milam -Microsoft Most Valuable Professional (MVP) for the Dynamics CRM product
Mitch Milam, a Microsoft Dynamics CRM Architect: Designer, Builder, Educator, Writer. He is an expert with more than 27 years of experience in the computer industry, it is fair to mention him as a CRM industry veteran.
Mitch educates Dynamics CRM users by:
Writing books, training material, and articles for the RockMyCRM blog.
Teaching Microsoft and custom classes, attending webinars and conferences as a speaker.
Provides individuals, teams, and companies advice and mentor.
Follow Mitch Milam on Twitter and LinkedIn. 
8) Pierre Hulsebus – Global Black Belt for Microsoft.
Pierre Hulsebus has over 17 years of experience in the Microsoft Dynamics Platform. However, his practice as a technology professional started in the late '80s. Pierre works with global projects to automate everyday life by using technology and organizational change. He is a Board Member of Ferris State Marketing and Sales Advisory Program, the Founder and Vice President of Programming for the West Michigan Microsoft Dynamics CRM User Group. He is additionally a writer, speaker, Scribe MVP, blogger at CRMGuru, and Tweeter.
 Follow Pierre Hulsebus on Twitter and LinkedIn. 
9) Andrew Bibby – a Microsoft certified Dynamics 365/CRM specialist and Microsoft Business Solutions MVP for CRM. 
Andrew Bibby has experience in tracking solutions and deals across all the project lifecycle since 2007. He is currently working as an independent contractor for highly professional organizations (e.g., South West Water, Willis Group, Catlin, etc.). His primary focus is on implementing Dynamics CRM solutions. Andrew interprets the functional and technical specifications to expedite successful business decisions. Andrew is also a blogger on his blog and Twitter.
Follow Andrew Bibby on Twitter and LinkedIn. 
Also, read: 7 ways CRM improves your customer experience and boosts revenue
Final Words – Choose the Best CRM Consultant
After understanding your goals, you create and deploy custom scalable solutions for streamlining your growing business. For this, you need to hire an experienced CRM consultant that can guide you through the complete process to make the implementation work efficiently. There are several CRM and Industry Experts to pay attention to, for a better understanding of the system and to get the proper advice. But CRM consultants with adequate industry experience and technical expertise are your best chance for executing your project successfully.  
Fortunately, the above-defined CRM Experts hiring strategies can create a perfect CRM system for your specific business needs and according to your unique requirements while putting your business first. And to proceed further, you can also consider the top CRM experts, connect with them, and obtain valuable insights on how to make your organization successful. And ultimately, you should work with the CRM expert that provides the best room for growth, while helping everyone wherever required to accomplish their tasks efficiently, within time and budget.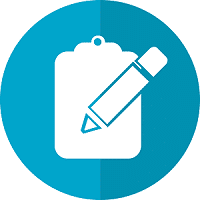 Do you want to implement a CRM system within your organization? Connect with our CRM Experts today!