Microsoft Dynamics 365 is a well known customer management software and it's latest version Microsoft Dynamics CRM 2016 is round the corner with some exciting new features.
Microsoft cloud services have been the single largest silver lining in the cloud for Microsoft. The commercial cloud segment has grown at more than 100% for the seventh straight quarter.
Here are the list of Microsoft Dynamics 365 – Customer Management Software New Features to look forward to.
1. Excel Integration
Most of the sales people use excel as a tool for analysis of CRM data. They follow a tiresome process of exporting the data out of Dynamic CRM and then working on it. Now Microsoft CRM 2016 comes with integrated Excel templates to use the power of Excel directly inside the CRM. This makes Microsoft CRM 2016 an ideal customer management software for sales teams.
2. Cortana Integration
Cortana the personal digital assistant from Microsoft now comes integrated with Microsoft CRM 2016. This gives Dynamics the intelligence to notify salespeople what accounts, opportunities and activities are most relevant.
3. CRM for Outlook
Microsoft Dynamics CRM 2016 outlook app will be greatly improved with support for new browsers such as Firefox and Safari. The outlook app will also support Outlook for Mac. With the new version contextual information for records would be directly available in your inbox.
4. SMS Marketing
An entire SMS marketing system that will support both inbound and outbound SMS marketing system in Microsoft CRM 2016
5. Customer Voice
Customer engagement is one of the primary focus for Microsoft CRM 2016. This survey designer tool is a great help to collect feedback from customers and store them with the customer records.
6. External Party Access
Another exciting tool from Microsoft CRM 2016 that allows Clients, Employees and Partners to access CRM data. Could be used to create a new set of tools for the marketplace.
7. Social Enhancements
Microsoft Dynamics CRM 2016 will automatically detect potential leads and cases from various social channels like facebook and twitter. Customer Management Software these days require a lot of social insights to tap your potential customers likes, dislikes.
8. Offline mobile support
A great new addition in Microsoft Dynamics 2016. Now Dynamics 2016 mobile apps will have full offline support.
9. Modern Web API
This is great news for developers. Microsoft Dynamics CRM 2016 will provide web APIs that leverages the most broadly adopted industry standards.
HTTP and REST for protocol
OAuth 2 for security
JSON for format
This opens up the api to almost any modern language for consumption.
10. Bulk Data Loader
Microsoft Dynamics CRM earlier had serious limitations in terms of amount of bulk data that could be uploaded. The new Bulk Data Loader tool allows you to upload large data sets to a cloud staging table. From here it can be pushed to Microsoft Dynamics CRM 2016 online instance. This service will also support recurring data import/export.
For more details visit the official press release.
Bob Stutz, corporate vice president, Microsoft Dynamics CRM Blog Post gives his point of view on the latest additions to Microsoft Dynamics CRM 2016
Know why your business need a CRM.
*Used with permission from Microsoft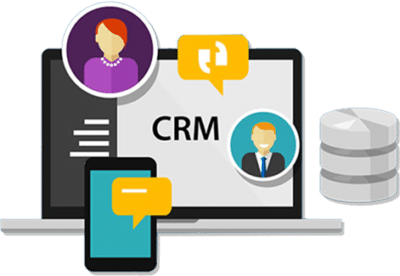 Cynoteck Technology is a leading expert on Microsoft Dynamics 365 and we provide an array of Dynamics 365 Consulting Services to all size of businesses. Get in touch with us for latest updates on Dynamics 365.