The right tools and strategies can help businesses to grow exponentially in a very short period. Dynamics 365 is one such must-have add-on benefit for your business operations. Whether it is about managing tasks or aligning different activities. Dynamics 365 integration can help you streamline work tasks easily.  
For both B2B and B2C enterprises, enterprise resource planning (ERP) systems are crucial. These systems oversee a variety of regular commercial operations, including shipping, distribution, compliance, inventory management, project management, risk management, and accounting. A business's processes can be transformed, and growth can be spurred, by successfully integrating an ERP solution.    
Microsoft Dynamics 365 is a collection of industry-leading ERP and intelligent customer relationship management business products that give businesses the tools they need to achieve operational excellence and improve customer engagement. Data, business logic, and processes are integrated by the group of Software-as-a-Service (SaaS) services and programs that are modular and interconnected. 
Now with each detailed segment let us understand Microsoft Dynamics 365 and its integration with other tools:   
Why Integrate with Microsoft Dynamics 365?
Using Dynamics 365 integration has several advantages, including reduced development costs, increased scalability, and quicker implementations. We have explained a few points below:     
Dynamic Web and Mobile Applications
Businesses can use Microsoft Dynamics 365 CRM software data to enhance customer service, promote loyalty, target certain demographics for marketing campaigns, and sustain customer communication.     
Streamlined Management
By linking departments, eliminating the need for manual data entry, delivering real-time inventory data, cutting labor costs, and facilitating wiser business decisions, integration results in significant cost reductions.     
Connections to Third-party Resources
Strong Dynamic 365 APIs can link to external resources like shippers, supply chain participants, and BI tools. Any operational sector can be viewed by management to track and boost business.     
Access to Microsoft Resources
Between Microsoft resources like Outlook, Windows Server, Office 365, SharePoint, Skype for Business, PowerApps, Exchange Server, and many others, businesses can connect automatically and share information.     
Better Social Engagement
To create comprehensive profiles of clients and their purchasing patterns, Dynamics 365 user interfaces can access both centralized data and information from third parties.
Businesses can interact socially with their most valuable clients, monitor their online activity, and research market trends in the social arena. 
Faster Scalability
One of the cool benefits of Dynamics 365 integration is the add-on and upgradation of different technologies.
Integration of existing ISV services
Any ISV with an established service offering would benefit from integration with Dynamics 365 because it would expand the Connect Apps API pool and provide a seamless connection between the ISV's service and Dynamics 365. It enables the ISV to offer its clients a more comprehensive service.  
Also, read: Microsoft Dynamics 365 Sales Insights & How to Configure
What are the benefits of Dynamics 365 Integration?
It's essential to understand the advantages of Microsoft Dynamics 365 if you're planning on utilizing it. A business can gain a wide range of advantages from Microsoft Dynamics 365.
Furthermore, businesses can transfer information quickly and accurately with the help of effective CRM and ERP.      
Improve the Customer Experience
Customers provide a ton of data to Microsoft Dynamics 365. It can examine their interactions with specific businesses, the websites they visit, and the groups they are a part of.
When you use the CRM or ERP tool, you can anticipate learning about brand loyalty and customer habits of choosing products or services. This provides customer service agents with priceless assistance. Customer-support employees can communicate with clients in a personalized way with the help of access to all of the available data.     
Optimize Business Processes
Business process optimization can be elevated to a whole new level with the help of Microsoft Dynamics 365. Wondering how?
You can enable self-service for purchase history, returns, and reordering as well as display customer-specific rates and discounts via D365. You can reduce the possibility of entering mistakes or incorrect data.     
Drive Growth
You can modify your subscriptions on a monthly basis, much like with the majority of other Microsoft cloud-based goods.
You can easily scale up or down depending on your project, team size, budget, and other factors. The business intelligence you require from this kind of software is provided via scalability. 
Also, read: Empowering Your Business: Embracing Dynamics 365 Benefits
Features of MS Dynamics 365 to always keep a check on:
CRM
Customer relationship management software can assist your business in nurturing leads and prospects and retaining their interest in your website.
Some of the elements that promote engagement and encourage repeat business are an online help desk, targeted advertisements, and effective order notifications.  
Finance
The finance and accounting team is the most vital business team for sustaining an ERP system because they are in charge of keeping the system's integrity.
Since the organization's very health depends on its judgment and analysis, its financial accounts and reports must be accurate and precise.  
Integration of email with Outlook 365
Your CRM can be fully integrated with your Microsoft email management programmed using the Outlook 365 application. It gives you access to all the chances and information related to the particular contact you are emailing.
You can access email templates and attachments through the application, which are essential to your sales efforts.
Your representatives not only have the most resources at their disposal but are also assisted while sending emails. By doing this, they may send more messages with greater efficiency and gain time.   
Sales management
The best feature Dynamics 365 has to offer is its capacity to deliver comprehensive and insightful information.
A significant quantity of data from your CRM is analyzed by the Relationship Insights function, with a focus on patterns and prospects for the growth of your customer accounts.
With the help of the analytical algorithms offered by Dynamics 365, the most recent client information is always accessible.
The assistant will help you prioritize your daily tasks and maintain control over your opportunities by reviewing your communications and activities.  
How to integrate with Microsoft Dynamics 365?
The Microsoft APIs are the main means by which external apps are integrated with Dynamics 365. These are referred to as Dynamics 365 REST APIs and comprise web, SOAP, and REST-based APIs.
The management of all business activities and customer-facing features is one of the uses of Dynamics 365 REST APIs.
Developers can access and modify data from Dynamics CRM software more easily with the help of Microsoft Dynamics 365 REST APIs.
To offer better user experiences, businesses can also connect to other business applications and software, such as BI tools, ERP programs, customer apps, and portal systems.
It might be exceedingly difficult to choose the proper API among the Microsoft Dynamics 365 CRM APIs, so it is crucial to work with an experienced developer and coding specialist.
Following this, we have detailed the various APIs and their uses for beginner's understanding:
Copy Infographic
Dynamics Web API
This API provides information based on HTTP requests to pull data from the CRM software, assisting developers in integrating business systems.
The API is compatible with a wide range of devices, operating systems, and programming languages. It adheres to the same standard as Restful APIs, the Open Data Protocol.
Companies can also make information requests from outside libraries with the help of Web API.
Regardless of platform or language, businesses can connect to any libraries using this API. Keys to use resources that do not have to be made particularly for Dynamics 365 can be obtained from third-party sites.
Online Management API
Another app for managing customer engagement among Office 365 tenants is called Customer Engagement.
The Online Management API assists in enhancing a variety of functions. These varied functions can include Sales, Field Service, Customer Service, Project Service Automation, and much more.  
SOAP-based APIs
Older SOAP-based APIs tend to focus less on raw data and more on processes and messages. XML is the default format. It could be important to connect with specific third-party business partners using a SOAP API since these numbers are among the most popular APIs.     
REST-based APIs
A REST API follows the representational state transfer, or REST, design principles. Newer and more adaptable REST-based APIs come with the default implementation.
However, to incorporate all business apps into the API, developers still need to work on architecture and coding. In many Restful apps, developers use both XML and JSON programming languages.
Also, read: Which Microsoft Dynamics 365 Solution will Best Serve Your Business?
Tools Used in Custom Integration of Microsoft Dynamics 365
Integration Tools
Some vendors provide products and services that make it possible to integrate Dynamics 365. These are the technologies that let businesses connect various systems without having to manually code procedures.
Using solutions for these kinds of applications, customers with tech-savvy workers can increase their integration capabilities independently.
Of course, these products have a cost, which is often either a one-time purchase fee or a recurring membership fee.     
Custom Tools
In other circumstances, the integration can be quite specialized and would not work with a tool that is already in use.
A custom integration solution can come to the rescue in these circumstances. Custom integrations are more time-consuming to set up, but they offer specialized functionality that is otherwise not available.     
Applications Designed to Work with Dynamics 365
Utilizing third-party software created to integrate with Dynamics 365 and expand its functionality is an additional choice.
Apps come in many different varieties, including digital document management, project management services, marketing automation, and mapping solutions.
The applications reduce implementation time since many integration processes are integrated within them.     
Manual Integrations
Exporting and importing data is one of the most common practices employees have. It becomes more than obvious why one would prefer to move their data into Microsoft Dynamics 365 integration.
It assists with spreadsheets, and database management in one place with common accessibility. This is a relieving step in manual integration.
Also, read: How to connect WooCommerce with Dynamics 365 Business Central
Get the best Microsoft Dynamics Assistance
Cynoteck is one of the leading experts in Dynamics 365 consulting and a Microsoft-Gold Partner organization, offering a wide range of Enterprise Resource Planning (ERP) and Customer Relationship Management (CRM) solutions to small, medium, and large enterprises.
We have executed many projects, transforming business-critical applications across diverse domains. Our experienced team of CRM consultants has been providing Dynamics 365 development services since its inception; hence, we can guarantee a near-peerless level of service and assistance.
In addition to consulting, we are adept at integrating online and on-premises aspects of an enterprise with essential applications, enabling businesses like yours to turn troves of customer data into actionable insights. Thus, allowing you to share critical information with different departments in real time.     
Our Dynamics 365 consultants have helped numerous businesses increase their revenues significantly by infusing digital intelligence into their customer engagement. From scheduling social media posts automatically to decreasing operational expenses and financial complexities, we can help introduce operational agility to business processes that will empower your organization and drive it toward excellence.      
Our Dynamics 365 development services can help you with solutions to manage your finances meticulously, unify your sales and marketing divisions under a single umbrella, deliver customer experiences faster, and drive meaningful customer interactions in real time.   
Conclusion    
Customers can choose from a wide variety of CRM and ERP features offered by Microsoft Dynamics 365. It is a strong platform with a cloud-based suite of services to assist clients in gathering, organizing, managing, accessing, and sharing data.     
Also, it can be strengthened by being integrated with other business systems or tailored to the organization's unique requirements. The Dynamics 365 APIs as well as unique tools and apps can be used to integrate third-party applications with Dynamics 365. You can select the integration strategy that best suits your needs based on the demands of your organization.     
Also, read: Guide on Migrating Your Legacy Data to Dynamics 365 Business Central
Frequently Asked Questions:   
Q. Can Microsoft Dynamics 365 be integrated with other business tools?
Yes, Microsoft Dynamics 365 is designed to integrate seamlessly with various business tools, allowing for enhanced productivity and streamlined workflows.   
Q. What are the benefits of integrating Microsoft Dynamics 365 with other business tools?
By integrating Microsoft Dynamics 365 with other business tools, you can centralize data, automate processes, and gain a holistic view of your organization's operations, leading to improved efficiency and informed decision-making.   
Q. Which types of business tools can be integrated with Microsoft Dynamics 365?
Microsoft Dynamics 365 offers integration capabilities with a wide range of tools, including CRM systems, marketing automation platforms, accounting software, collaboration tools, and more.   
Q. How complex is the process of integrating Microsoft Dynamics 365 with other business tools?
The complexity of integration depends on the specific tools involved and the desired level of integration. However, Microsoft provides comprehensive documentation, APIs, and resources to facilitate smooth integration processes.   
Q. Can I customize the integration between Microsoft Dynamics 365 and other business tools?
Yes, Microsoft Dynamics 365 offers customization options to tailor the integration to your unique business needs. You can define data mappings, configure workflows, and leverage APIs to achieve the desired level of integration and automation.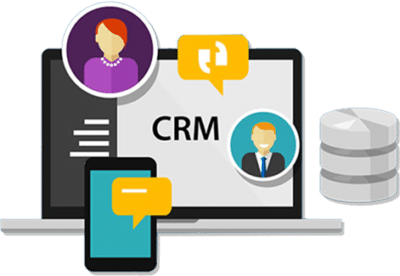 Cynoteck Technology is a leading expert on Microsoft Dynamics 365 and we provide an array of Dynamics 365 Consulting Services to all size of businesses. Get in touch with us for latest updates on Dynamics 365.