No area in recent decades, not even the Metaverse, has generated such interest inside the IT industry as generative AI is doing right now. When Salesforce and Microsoft announced that they had combined ChatGPT with their customer relationship management (CRM) tools, the OpenAI-made technology took a giant step forward. 
Salesforce is now the most recent tech titan to join the ChatGPT frenzy because of this decision. The decision to integrate ChatGPT into its Dynamics 365, however, suggests a more significant trend. It is expected that going forward, the industry will make greater efforts to integrate generative AI into conventional CRM, guiding in a new era of smart customer-business connections.
Earlier Salesforce disclosed plans to introduce software using AI to support the work of salespeople, customer service representatives, and marketers. The solution is known as Einstein GPT by the industry titan of cloud software.
AI capabilities are being offered by Salesforce with Einstein and Microsoft with Dynamics 365, both of which claim to enhance your customer service, sales pipeline, and corporate operations. Now let us compare both the technologies integration of the AI in detail below:
Understanding Einstein GPT by Salesforce
Einstein GPT by Salesforce is a powerful natural language processing and language generation tool. Its primary focus is to understand and respond to conversational queries in a more human-like manner.     
Designed as part of Salesforce's comprehensive customer relationship management (CRM) suite, Einstein GPT allows businesses to seamlessly integrate AI capabilities into their existing customer management processes.  
Einstein GPT can be a significant change for customer support functions, offering chatbot capabilities that can interact with customers, answer their queries, and resolve common issues automatically. This not only enhances the customer experience but also frees up valuable resources that can be allocated to more complex tasks.     
Another significant advantage of Einstein GPT is its ability to generate personalized content. Businesses can utilize this feature to create dynamic and personalized marketing materials, emails, and recommendations tailored to each customer's preferences. This helps to drive engagement, increase sales, and boost customer loyalty.     
Also, read: Salesforce Robotic Process Automation, AI Capabilities to Einstein Automate
How does Salesforce Einstein GPT adapt to diverse business divisions?
Einstein GPT Empowers Different Business Functions: 
Developers: Enhances developer efficiency through code snippet suggestions. 
Service: Generates knowledge articles and automates personalized agent responses, improving service interactions. 
Sales: Automates sales tasks like email composition, meeting scheduling, and preparation for interactions. 
Marketing: Creates personalized content for customer engagement across various channels. 
Slack Integration: Delivers customer insights in Slack, including sales opportunity summaries and account research.  
Einstein GPT Salesforce is currently being tested both internally by Salesforce and externally by a small number of carefully chosen clients and partners. The company has not yet disclosed a timeline for the anticipated deployment of this functionality. 
Also, read: Revolutionizing Customer Experience with Salesforce's Einstein GPT: A Look into the Future of Sales and Service
ChatGPT Slack: The Enhanced Salesforce AI Chatbot
As part of Salesforce's Einstein GPT technology, Chat GPT Slack emerged following Salesforce's acquisition in 2020, which was further enhanced with AI capabilities in 2023. 
Salesforce asserts that the integration of Einstein GPT into Slack brings three key functionalities: 
Instantly summarize conversations.
Provide rapid answers to inquiries. 
Offer AI-driven writing assistance to streamline the creation of replies, meeting notes, and status updates, saving users valuable time. 
Exploring Microsoft Dynamics 365 AI
Microsoft has also introduced its latest offering, the Microsoft Dynamics 365 Copilot platform, which boasts innovative AI technology and aims to make businesses in diverse ways. 
Within Microsoft's suite of AI solutions, Dynamics AI Sales and Viva Sales now introduce Copilot, an intelligent assistant designed to aid sales representatives in several ways, including composing email responses and crafting comprehensive meeting summaries in Outlook Teams. These meeting summaries leverage CRM data to provide a comprehensive overview. 
To empower contact center agents and improve customer service, Microsoft has integrated Copilot into Dynamics 365 AI Customer Service. This feature offers contextual responses for queries in both chat and email, drawing answers from various sources, including Azure OpenAI Service and Bing, as well as company websites and internal knowledge bases. 
For marketers, Copilot is available in Dynamics 365 Customer Insights and Dynamics 365 Marketing. It equips marketers with capabilities such as data exploration, audience segmentation, and content creation.
It also facilitates the generation of personalized customer segments by analyzing historical data and assists in crafting email campaign content based on marketer-provided topics, existing marketing materials, and internet sources. 
In Dynamics 365 Business Central, Copilot enhances e-commerce activities by improving product descriptions, including attributes like color, material, and size, aimed at providing a richer online shopping experience through the fusion of commerce and content. 
Acknowledging the significance of supply chain management, Microsoft introduced the Microsoft Supply Chain Center. This tool proactively identifies external factors, such as weather conditions, financial considerations, and geography, and alerts users to any affected orders across various aspects of the supply chain, including materials, inventory, carriers, and distribution networks. 
Moreover, Microsoft has integrated Chat GPT into Microsoft Teams, enabling users to seamlessly access the chatbot within the Teams interface, streamlining communication. 
Microsoft's Copilot CRM's goal is to elevate the customer experience by leveraging AI to offer guidance and support at every stage of the customer journey.  

Also, read: Dynamics 365 Integration: Streamlining Business Processes with Seamless Connectivity
What are the advantages of AI for businesses?
To help you understand and make a conscious choice let us reflect on the different benefits of AI in both the CRM platforms. One can make a better choice as per their preference as to which platform offers more assistance to one as per their business requirements.     
AI integration perks in Salesforce:
Einstein GPT, much like Microsoft's Copilot, is a versatile tool designed to assist employees in various tasks. Its capabilities range from crafting personalized sales emails to providing customer service professionals with quick and specific answers for efficient customer interactions. 
While Salesforce does not rely on Microsoft Dynamics, they plan to leverage OpenAI's models to enhance other products in their portfolio, including Tableau, MuleSoft, and Slack. The goal is to observe how users interact with these products to tailor responses to better suit their needs. 
Einstein GPT's versatility becomes evident when considering its integration into various Salesforce applications.
For instance, an account executive can swiftly request a comprehensive overview of a new client's business, even instructing the AI to compose an introductory email that incorporates recent news and seeks a meeting appointment. This entire process, from review to revision, takes only a few minutes.    
In the same scenario, the account executive can utilize Einstein GPT to establish a private Slack channel with the prospect.
When a customer inquiry about a product in a chat, Einstein GPT promptly generates a response, citing the information source.
Agents can edit or request a revised version, and the AI can suggest the next best action based on their judgment.    
Einstein Chat GPT extends its support to marketing managers, enabling them to create a landing page for an upcoming event within minutes.
The AI recommends appropriate text length, adds relevant imagery, and even generates a signup form. This demonstration highlights the impressive capabilities of Einstein GPT.    
AI integration perks in Microsoft Dynamics 365:
Microsoft Dynamics 365 stands as a comprehensive software suite encompassing both ERP and CRM solutions, offering an array of products to support customer insights, sales activities, and various other functions.  
Notably, within Dynamics 365 Marketing and Dynamics 365 Customer Insights, marketers can harness the potential of AI-driven 'copilots' to navigate, analyze, and comprehend customer segments using natural language queries.    
With Copilot, a marketer can effortlessly identify customers residing in a specific city, possessing a high customer lifetime value, and having made a purchase within the last 90 days.
With just a few clicks, Copilot generates valuable insights such as customers' average age, product preferences, or average purchase price.
These insights, generated in real time, empower marketers to create highly targeted segments for their campaigns, deepening their understanding of their customer base. 
Copilot also introduces the capacity to suggest personalized content for customer emails, including details like pricing, promotions, and deadlines tailored to the recipient's profile.    
This feature comes with many additional capabilities, including the general availability of email replies and customizable email integrations.
For example, it can generate meeting time suggestions based on the seller's availability indicated in their Outlook calendar. A feedback mechanism allows sellers to rate AI-generated content with a thumbs up or down, contributing to the refinement of future responses.  
Copilot extends its offerings to include AI-generated meetings and call summaries. These summaries include key topics and discussions from meetings, with actionable items and follow-up dates, drawing from CRM and meeting data.    
Moreover, Copilot seamlessly integrates with Viva Sales and is also available as a standalone purchase for various CRM systems, including Salesforce.    
Lastly, Copilot's capabilities extend to diagnosing complex customer issues, identifying solutions, and summarizing draft responses across multiple communication channels.    
Also, read: AI for Real Estate Agents: 5 Tools to Keep Up with the Evolving Market
How to choose between Salesforce and Microsoft Dynamics 365 AI?
When it comes to deciding between Einstein GPT by Salesforce and Microsoft Dynamics 365 AI, businesses need to evaluate their specific needs and goals.     
If your primary focus is on enhancing conversational interfaces, chatbots, and generating personalized content, Einstein GPT could be an ideal choice. Salesforce's deep integration with CRM processes ensures a seamless adoption for sales and marketing teams.     
On the other hand, if you are looking for a broader set of AI tools to enhance multiple aspects of your business operations, Microsoft Dynamics 365 AI offers a comprehensive solution.
Its predictive lead scoring, customer sentiment analysis, and chatbot integration empower businesses across various departments, resulting in improved efficiency, customer satisfaction, and revenue growth.     
The choice depends on your organization's priorities and the areas of your business that you aim to enhance with AI.
Both Einstein GPT by Salesforce and Microsoft Dynamics 365 AI have proven capabilities in their respective domains, so a careful evaluation is crucial to determine the best fit for your business.   
Also, read: Generative AI in E-commerce: All you Need to Know
Assistance to make the right choice:
Cynoteck, as a seasoned provider of both Salesforce and Microsoft Dynamics 365 solutions, is well-equipped to assist businesses in choosing the right platform for their growth. At Cynoteck, we recognize the importance of aligning technology with your unique business needs.
Our team of experts takes the time to understand your specific requirements, whether it is about streamlining customer interactions, enhancing productivity, or optimizing revenue generation.     
If your primary goal is to create a seamless environment for your teams and customers, Cynoteck's Salesforce development services can help you. You can leverage Salesforce's customization features to design tailored solutions using Apex, Visualforce, Lightning components framework, and more, ensuring a flawless user experience.     
If you are looking for robust ERP and CRM solutions, Cynoteck's Microsoft Gold Partnership and expertise in Dynamics 365 consulting make them a reliable choice. They have successfully executed various projects, enabling businesses to harness customer data for actionable insights, which can be particularly valuable when considering AI integration.     
When comparing Einstein GPT by Salesforce vs. Microsoft Dynamics 365 AI, Cynoteck's experience in integrating AI capabilities into CRM and ERP systems can be crucial. They can help you evaluate which platform offers better AI integration options based on your specific needs, whether it is enhancing customer engagement or automating operational processes.
Both Salesforce and Dynamics 365 offer avenues for business growth, but the choice depends on your goals. Cynoteck's consultants can guide you in selecting the platform that aligns with your growth objectives, be it through Salesforce's customer-centric approach or Dynamics 365's ability to unify various aspects of your enterprise.      
Conclusion
AI-driven solutions like Einstein GPT by Salesforce and Microsoft Dynamics 365 AI are revolutionizing how businesses operate. Understanding the unique features and advantages of each tool is vital for making an informed decision that aligns with your organization's objectives.     
Leveraging AI and machine learning within CRM involves utilizing existing data to automate insights, resulting in improved responsiveness and a proactive approach to capitalizing on opportunities.     
And there is a lot of growth potential. Humans can concentrate on the duties that bring the most value with the help of AI. AI enhances labor by improving human capabilities and providing employees with new tools to improve their natural intelligence.     
Whichever cloud CRM you use, the intelligent tools that Microsoft and Salesforce are adding are not going to replace your customer support or marketing teams, but they might make them a lot more effective. And as AI is going to be a standard part of both services, you will want to look at where it will be useful to you, because your competitors will be using it too.      
Also, read: The Power of AI in CRM: Revolutionizing Customer Relationships
Frequently Asked Questions:
Q: What is the primary difference between Einstein GPT by Salesforce and Microsoft Dynamics 365 AI?
Einstein GPT is a language model for natural language processing, while Microsoft Dynamics 365 AI is a suite of AI-powered tools for customer relationship management, including chatbots and sentiment analysis.  
Q: Which AI solution is better for improving customer interactions, Einstein GPT, or Microsoft Dynamics 365 AI?
Microsoft Dynamics 365 AI is designed specifically for enhancing customer interactions through chatbots and insights, making it more suitable for this purpose compared to Einstein GPT, which is a broader language model. 
Q: Can I use Einstein GPT and Microsoft Dynamics 365 AI together in my business?
Yes, you can integrate both Einstein GPT and Microsoft Dynamics 365 AI to leverage their respective capabilities, using Einstein GPT for language understanding and Dynamics 365 AI for managing customer interactions.   
Q: Is there a significant price difference between Einstein GPT and Microsoft Dynamics 365 AI?
Pricing can vary based on usage and features, but generally, Microsoft Dynamics 365 AI may have a more diverse pricing structure due to its suite of tools, whereas Einstein GPT's pricing is typically based on API usage.   
Q: Which AI solution is more suitable for general natural language understanding tasks, Einstein GPT, or Microsoft Dynamics 365 AI?
Einstein GPT is better suited for general natural language understanding tasks, as it is a language model designed for a wide range of applications, whereas Microsoft Dynamics 365 AI is more specialized for customer relationship management.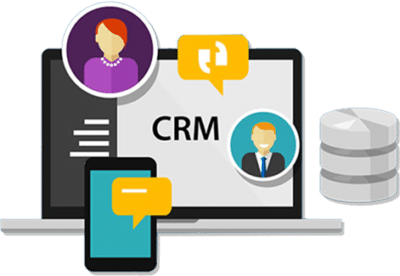 If you are new to automation and confused about Workflow or Process Builder. Need not to worry, we have got you all covered. Talk to our experts and clear all the cloudy thoughts about automation.