When you are thinking of launching an eCommerce website you always want to make sure that you are choosing a solution that is user-friendly, flexible, easily supportable for your business.
Many ecommerce platforms provide great features, but one must figure out what best for their business.
Being in a field of software one essential part of all time is to keep our customers updated with all the latest technologies so that it can help our client to understand the possibilities and how easy it can be while working on any new technologies or features to enhance their business growth.
In this blog, we will be identifying the key features of using two different technologies into an ecommerce website and steps to achieve them.
Also, read: How to handle the refund and replace process in WooCommerce?
Why Choose WooCommerce?
WooCommerce is a commonly known open-source WordPress plugin that can handle any ecommerce requirement. Being a world popular ecommerce solution, WooCommerce gives store owners complete control of their business. Here are the key features:
Provides a modern and clean interface
Full control of the cart & checkout process
Easily to add and manage Products
Multiple options to create Product Variable i.e grouped, simple and variable products
Support for Geolocation, shipping calculation, and custom tax calculation
Features to implement Discount coupons and codes.
Simple dashboard, CRM/store Management functionality, etc.
Why Choose Microsoft Dynamics 365 Business Central?
Dynamics 365 Business Central is a newly cloud-based ERP solution for large and small organizations that is ready to supercharge their growth. It enables its customers to upgrade from their entry-level accounting software to single all in one solution to manage finance, operation, sales, and customer services. Below are the key features.
Full support to Financial Management like General ledger, Account receivable and payable, budgets, Account schedules, Account management, cash flow forecast, etc.
Easy supply chain management system like Basic inventory, invoicing, order/return management, invoice discounts, Line Discounting, Requisition Management, Location transfers, etc.
Easy to maintain customer relationship management, project accounting, human resources.
Why it is good to integrate the WooCommerce website with business Central?
It is good to integrate WooCommerce with Microsoft Business Central as it fully automates the information flow to get all business-related data in no time. It helps in maintaining your sales order and shipment by synchronizing orders & customer accounts, avoids costly manual efforts by synchronizing Products & Categories, Integrates payment methods, etc.
Also, read: Salesforce-WooCommerce Integration Using ZAPIER
Steps how to connect WooCommerce with Dynamics 365 Business Central using a plugin
Go to WordPress plugin.
Upload the 'WooCommerce-charge logic-connect.zip' file from the Plugins -> Add New in the WordPress Administration Panel.
Go to the "Plugins" menu and activate the plugin.
Go to WooCommerce -> Settings-> Payments -> ChargeLogic Connect.
Click on "Manage" Button and allow credit card payments via the ChargeLogic Connect Gateway.
Check "Enable ChargeLogic Connect Gateway".
Check "Enable Test Mode".
Check "Enable this option if you want to show a hint for the CVV field on the credit card checkout form".
Check "Use Hosted Orders".
Add your ChargeLogic Connect Store No.
Add your ChargeLogic Connect API Key.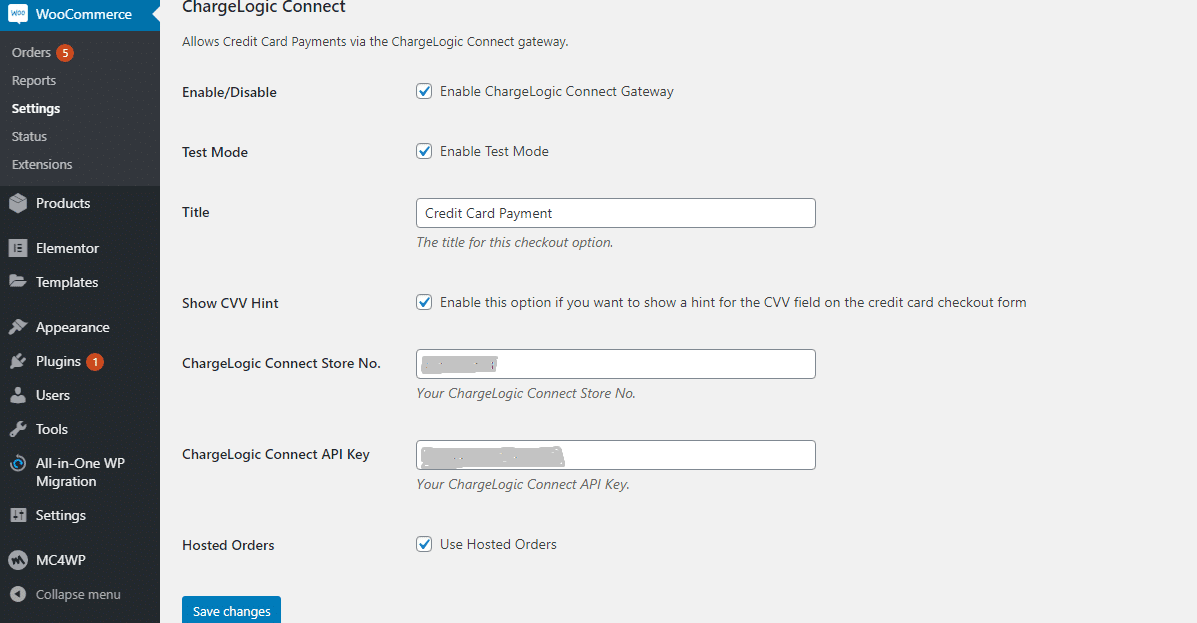 Conclusion
Finally, you can easily connect WooCommerce with Microsoft Dynamics 365 Business Central after reading this blog. if you need any help in Dynamics 365 Business Central integration with WooCommerce, Contact us today and let's discuss your Business Central Integration need.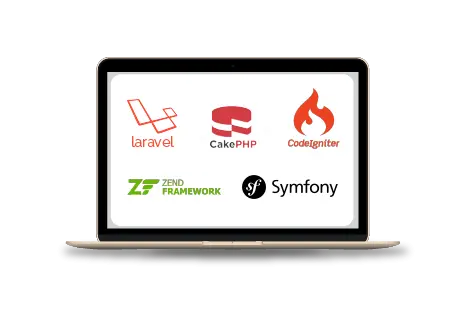 Are you looking for a reliable web development company? Our highly skilled web developers enables us to deliver result oriented web development services. Contact our team to understand, how we can help you in achieving your business goals.