Cynoteck Technology Solutions, a leading provider of innovative IT solutions, has been bestowed with the prestigious recognition of a Clutch Global Leader for the year 2023. This acknowledgment comes as a testament to Cynoteck's unwavering commitment to excellence and its consistent delivery of top-notch services in the tech industry. 
Clutch, a reputable B2B ratings and reviews platform, annually identifies outstanding companies across various sectors based on rigorous assessments of their market presence, client feedback, and industry expertise. In this year's assessment, Cynoteck emerged as a standout performer, demonstrating unparalleled proficiency in its domain.
The Clutch Global Leader award is the highest achievement within the tech industry, highlighting companies that consistently demonstrate excellence in their respective fields. Cynoteck's rise to this respected position shows how devoted they are to giving top-notch solutions and going above and beyond for their clients. 
With a visionary approach and a team of skilled professionals, Cynoteck has set its position as a leader in the industry. The company's comprehensive range of services encompasses custom software development, CRM solutions, mobile app development, cloud services, and more. Their ability to tailor solutions to meet diverse client needs while maintaining a focus on quality and innovation has been a cornerstone of their success. 
One of the defining factors behind Cynoteck's recognition as a Clutch Global Leader is its unwavering commitment to client satisfaction. The company places immense emphasis on understanding each client's unique requirements, ensuring personalized and effective solutions. This client-centric approach has fostered enduring relationships and garnered praise, reflected in the glowing reviews and feedback received on Clutch's platform.
Upon receiving the Clutch Global Leader recognition, Udit Handa, CEO of Cynoteck expressed gratitude and acknowledged the collective effort of the entire team. "This recognition is a testament to the dedication and hard work of our team members who continuously strive for excellence. We remain committed to innovation, quality, and exceeding our clients' expectations." 
This recognition highlights Cynoteck's unwavering dedication to delivering cutting-edge technological solutions and services across diverse industry verticals. With a relentless pursuit of innovation, the company has consistently pushed boundaries, delivered transformative digital experiences, and addressed complex business challenges for clients worldwide.
Clutch Global Leader Status: A Testament to Exceptional Performance
The Clutch Global Leader signifies Cynoteck's outstanding performance, client-centric approach, and unwavering commitment to quality. This recognition is a testament to the company's:
Exemplary Client Satisfaction: Cynoteck's relentless focus on understanding and exceeding client expectations has garnered commendations and positive reviews on Clutch.
Innovative Solutions: The company's proficiency in deploying innovative technological solutions tailored to meet the specific needs of each client has been a driving force behind its success.
Consistent Excellence: Cynoteck's consistent delivery of high-quality services and solutions has established its reputation as a reliable and trusted partner in the technology domain.
About Clutch
Clutch is a prominent B2B ratings and reviews platform, dedicated to connecting businesses with the best-fit service providers. Renowned for its unbiased reviews and in-depth research methodology, Clutch helps businesses make informed decisions when selecting technology partners.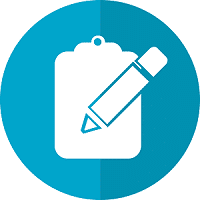 Do you want to implement a CRM system within your organization? Connect with our CRM Experts today!