Companies that intelligently analyze data and anticipate and react in real-time to customer needs are becoming increasingly well-known and successful in today's data-driven environment. All the business elements must be integrated for businesses to take advantage of current trends, adapt, and creatively reimagine product placement. Microsoft Dynamics 365 enters the picture at this point. 
It seamlessly combines CRM and ERP skills with productivity tools using the Intelligent Microsoft Cloud, enabling you to recognize and grasp new opportunities. With the help of Dynamics 365, you can quickly develop, launch new goods into the market, forge deep connections, and get new business practically anywhere.
Check out the benefits of Dynamics 365 for your business below as we continue.
Benefits of Dynamics 365 for your Business
Copy Infographic
1) Cost Effective
By switching to Dynamics 365, you can do away with on-premise servers and systems, which lowers the costs associated with hiring staff to maintain your ERP system because Microsoft can now do this task for you. To focus as much as possible on other projects that bring value, Microsoft helps with the clean-up of unnecessary resources as part of the package. 
This assistance can even extend to disaster management and regular backups. All of this leads to a large decrease in operating expenses for your infrastructure and commercial processes because Microsoft has fully automated them.
2) Full Functionality
With Dynamics 365, you have everything you need in one location. By switching from Dynamics AXE to Dynamics 365 for Finance and Operations, you can eliminate the need for any customizations and reliance on third-party software, save time and money on employee training, and make it easier to integrate your CRM, ERP, BI, and IoT systems.
In the future, Microsoft is anticipated to update the platform with additional features.
3) Smooth Accessibility
Greater accessibility comes with the AXE to Dynamics 365 migration. Since Dynamics 365 is now supported by a native HTML5 browser-based interface that is accessible on all devices with any browser or platform, there is no longer a need to rely on remote desktops enterprise portals.
Consequently, it would be simpler for you to do commercial operations without interruption from any location at any time. 
4) Improved Flexibility
You have more flexibility to manage your business operations using Dynamics 365. You can measure your usage whenever you need to.
The most amazing aspect of Dynamics 365 is that you can choose from a variety of software versions, including Cloud (public cloud), Cloud + Edge (hybrid), or Local Business data (on-premises), so you don't need to budget for any additional server space.
As a result, the enhanced version gives you more possibilities, which makes it simpler for you to do your necessary chores. 
5) Easier to Upgrade
Comparatively speaking to the earlier versions, Dynamics 365 is easier to maintain up to date.
Dynamics 365 offers regular upgrades, including platform updates every three months and application updates every six months, to keep your company using the most recent technology, seeking to enhance operations and better serve your customers.
In the long run, this helps to reduce the need for more involved implementations. A few notable improvements provided by Dynamics 365 include:
A new and simpler method for customizing software; 
Automation in the release of platform updates;
A sandbox environment for testing application upgrades.
6) Built-in Analytics to Drive Greater Efficiencies
You receive a standard built-in analytics solution with Dynamics 365 that is powered by Microsoft Power BI, a powerful collection of business analytics tools that facilitates data analysis and provides insights.
This enables you to securely link all of your applications and to have all of your data under one roof with user-friendly dashboards and analytics that provide deeper insights for more efficient and productive business operations.  
7) Robust Security
You have the benefit of more advanced security capabilities and access restrictions for your applications with Microsoft Dynamics 365. This is because of its infrastructure for the cloud services and the strong built-in security features that use efficient security procedures to protect data.
Furthermore, the cloud services provided by Dynamics 365, such as the physical data centre, network connectivity, service hosting platform, user and administrator access, and fast data access and collaboration with data integrity and privacy, are embedded into the actual data centre.
8) Increasing Agility
Dynamics 365 utterly transforms the way you handle daily duties and client data. Barriers between key business platforms can now easily be removed, allowing your data to start collaborating.
This idea is supported by the Microsoft Common Data Model, a shared business database. You can integrate all of your data and operations to prevent information silos.
Also, read: Microsoft Dynamics 365 Sales Insights & How to Configure
What are the top 5 reasons why you should upgrade to Dynamics 365:
1. Smooth Accessibility
The use of smartphones dominates the user preference all the time. That's why Dynamics 365's mobile-friendly view helps users to keep track of work deadlines and manage their tasks easily.
2. Customer Engagement
Through automated marketing campaigns, Dynamics 365 helps businesses stay in touch with customers at the right time.
These automated customer journeys begin when a customer performs a particular action.
They allow employees to focus their time on more beneficial business processes instead of manually initiating and following up on marketing campaigns.
3. Artificial intelligence (AI)
When it comes to routine maintenance, ordering supplies or goods, making product suggestions, or extracting pertinent information from meeting transcripts, Microsoft Dynamics 365 has integrated with AI for data evaluation and predictive analyses. To understand customer behavior and present recommendation as per preference.  
Over time, organizations that'll utilize artificial intelligence will have a substantial competitive advantage in the future of business insights and practices.
4. Microsoft Teams Integration:
Dynamics 365 Sales have a great Microsoft Teams integration that allows for communication and productivity right in the Sales app.
You can extract AI-generated useful highlights from the Teams conversation as well as capture live transcripts, keep track of prospect history, call prospects, and monitor prospect history.
Without leaving the Sales app screen, these improved capabilities help in better results, which benefits both the customer and the salesperson.
Also, read: What is Microsoft Dynamics 365 Sales?
5. For Scalability and cost-effectiveness:
With subscription services and Azure cloud hosting, businesses may adjust to changes based on their needs. Monthly payments control costs and allow businesses to add and remove licenses.
By eliminating the constraints imposed by on-premises server space, cloud hosting enables a company to scale up or down in response to demand without having to update or upgrade its servers, which is a considerable financial outlay. Businesses are able to expand swiftly, contract when necessary, and never suffer from either. 
Also, read: Which Microsoft Dynamics 365 Solution will Best Serve Your Business?
Conclusion
Various other elements need to be considered, based on your business strategy and future needs. We're here to assist, advise, and support you along the way.
In summary, Microsoft Dynamics 365 is a terrific platform for streamlining your business processes and boosting your organization's efficiency. What are you still holding out for? Get the newest Dynamics 365 version today! 
Frequently Asked Questions:
Q. What are the benefits of upgrading to Microsoft Dynamics 365?
Upgrading to Dynamics 365 provides enhanced business intelligence, a unified platform for sales, marketing, and customer service, scalability, seamless integration with the Microsoft ecosystem, and improved CRM capabilities. 
Q. How does upgrading to Dynamics 365 improve business intelligence?
With Dynamics 365, businesses gain advanced reporting and analytics capabilities, enabling real-time insights and data-driven decision-making for improved growth and operations. 
Q. What advantages does Dynamics 365 offer for sales, marketing, and customer service?
Dynamics 365 provides a unified platform that consolidates customer-facing functions, allowing businesses to have a holistic view of customer data, streamlines processes, and enhances customer satisfaction. 
Q. Can Dynamics 365 adapt to changing business needs?
Yes, Dynamics 365 offers scalability and flexibility to meet evolving requirements, allowing businesses to easily scale operations, add or remove users, and adapt to changing business demands. 
Q. How does Dynamics 365 integrate with other Microsoft products?
Dynamics 365 seamlessly integrates with the Microsoft ecosystem, including Office 365 and Power Platform, enabling businesses to leverage familiar tools, enhance productivity, and improve collaboration across applications and data.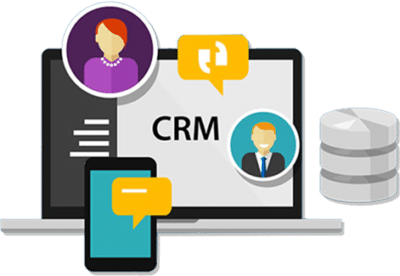 Cynoteck Technology is a leading expert on Microsoft Dynamics 365 and we provide an array of Dynamics 365 Consulting Services to all size of businesses. Get in touch with us for latest updates on Dynamics 365.