In today's technological environment, mobile phones have become a standard, with everyone using their device for at least half of the entire day. And to survive in this digital-leading environment, mobile apps continue to be a key product focus and development objective for emerging and aspiring businesses. There is no doubt that mobile app development has become ever-expanding across all verticals of the economy, making it appallingly obvious that cost and quality are at odds between different mobile app development companies.
The app development industry has undergone a significant transformation recently in terms of app creation, release, rate of app downloads, and app revenue. With so much competition surrounding businesses, having a mobile app has become necessary to survive and thrive. You can interact and engage with your customers much better if you have a user-friendly app.
Having an app is a very appealing idea but estimating the mobile app development cost is the first and most crucial step. It could determine whether the app will be a success or worth investing in.
Additionally, the costs of development differ significantly depending on the platforms, app types, and countries in which you hire your team.
This post is for you if you are also curious about how much it costs to develop mobile applications in India as compared to other countries, keep reading!
The mobile app development cost depends on several important aspects. Its development approach, development platform, device compatibility, app capabilities, security, testing, hosting, and maintenance are the main cost drivers of app development.
It is more important than anything else to consider the working business model of the organization when it comes to determining the cost. You need to make sure you choose a reputable mobile app development company that is skilled and experienced in creating world-class mobile apps.
What is the cost of Mobile app development?
The process of developing an application is both thrilling and difficult at the same time. Especially if you are new to this process and have no idea what it would cost to create an app for your business.
The fact is that no one can provide you with an accurate estimate without knowing your business, your objectives, your app's features, user flows, budget, etc.
Without a detailed plan, you will not be any closer to success when you begin the development work.
So, how much does it cost to create an app? When comparing different price tiers for app development, there are a lot of things to consider.
Multiple app cost calculators can be used to get an estimate; they estimate the cost to be between $200,000 and $350,000 for an app with a wide range of features.
Smaller apps with simple capabilities can range in price from $10,000 to $50,000. Different developer fees, the complexity of the project, and the length of time it takes to build an app are some of the key elements that heavily influence how much it costs to create an app.
There are several elements influence the mobile app development cost, a few of the main factors are listed below:
Type (Mobile Game, Business, Shopping, Social Networking, etc.).
Who builds your app – Outsourcing vs. An in-house app development vs. Freelancers.
How your app gets built.
Location and structure of a development team.
What you need your app to do – Features and functionality.
Your app budgets.
Mobile app design – Visual design complexity (Basic, Individual, Custom).
Maintenance cost.
Native vs. Hybrid.
App complexity.
Operating system (Android and iOS apps).
Backend infrastructure.
Also, read: Top Web app development frameworks for 2022: get the most scalability at lower costs
Some people believe that the cost of mobile app development is equivalent to the number of hours each developer spends on coding. Such a strategy is not practical. A mobile app development project also needs the following specialists in addition to code:
Tasks are added to the project backlog by business analysts and project managers.
The project's general architecture is designed by the solution architect.
To verify that the project functionality is error-free, quality assurance managers create checklists.
The project's layout, prototype, and final design are all worked on by designers.
For all the roles described, qualified specialists are required who charge reasonable costs for their services. Furthermore, more than one developer can be needed for your project. Work hours, therefore, account for a substantial portion of the cost of your mobile app.

Mobile app development cost by type
The total cost of an application varies depending on several factors, but if we try to summarize it in a few words, the results would be something like this:
A simple app with basic or minimum features is developed in 4.5–11 weeks and will cost between $25,000–$59,000. 
The cost ranges from $36,000 to $85,000 to construct a complicated app with popular features and is developed in around 7–16 weeks. 
A more complex app with cutting-edge features takes 11.5–16 weeks to develop and will cost $59,000–137,000. 
Now, it is important to understand that the average cost of app creation differs depending on the type of mobile app. Let us discuss this aspect in depth:
Copy Infographic
1) Simple apps
Simple apps are the most affordable and single-purpose apps to make. This category includes apps that do not need an internet connection, such as clocks and calculators.
A simple App will cost between $10,000 and $30,000.
2) Apps that demand authentication and personalized data
This category of apps includes applications used for digital payments and food delivery, which ask for user information. These types of apps use user data and share information across devices.
Cost of creating apps that need authentication and personal information: $40,000-$80,000
3) Social network apps
A social network app can handle chats, videos, and millions of simultaneous interactions and allows users to share their information easily. These apps fall under the category of these major social network apps like LinkedIn, Facebook, Twitter, and so on.
A social network app costs between $50,000 and $300,000
Also, read: Native Mobile App Development: Pros, Cons, Alternatives, and cost optimization
4) E-commerce mobile application
The business organization would need features like catalogs, social integrations, user registration, etc. to build an e-commerce app.
An e-commerce app would cost more to design than a simple mobile application because of the more comprehensive feature list.
To stay within your budget, it is usually an innovative idea to ask the providers for their final estimate of the cost of developing an e-commerce app.
Creating an eCommerce app will cost between $60,000 and $300,000.
5) Marketplace mobile application
A marketplace app offers similar functionality as an e-commerce app, but unlike an e-commerce app, it renders numerous services.
As well as delivering multiple services, it quickly provides the customer's choice of service providers. Since it is an all-in-one application, the marketplace app development cost can be justified.
Creating a Marketplace App will cost between $80,000 and $300,000.
6) On-demand service mobile applications
These apps, like Swiggy, Uber, etc., have a single goal: to link service providers and end users so that they may fulfill each other's requirements.
On-demand applications combine elements from social network apps and e-commerce apps. Moreover, the on-demand business model for startups is expanding because of the growth in the on-demand economy.
An on-demand service app will cost between $70,000 and $150,000 to develop.
Looking for Mobile App Development Services
Send us your requirements, we will get back to you with a quote
Cost of app development by region
A costly price is not necessarily a sign of excellent quality. It simply displays the differences in programmers' salaries in different nations.
A fundamental app will cost around $40,000 to build, to give a general idea of how much it costs.
Depending on the length of the app and the technology employed, medium-complexity apps with an average communication interface design can cost somewhere between $70,000 and $100,000.
The average cost to construct a complex application with advanced integrations and response systems is above $200,000.
However, you will get different answers if you ask developers from different countries. This is due to the significant price and currency variations between software companies with offices in different countries.
Most people agree that North America is the most expensive region. Developers' hourly rates vary between $60 and $150 per hour.
A South American app development service costs between $40 and $55 per hour.
In the UK, developers typically charge $70 per hour.
In Central Europe, developers charge between $40 and $60 per hour.
While app developers in India are happy with $20 an hour, this is not the case in Indonesia, where the developers' maximum hourly rate is $50.
Also, read: Top tips to Build Secure Mobile Apps
Examples of top app development average cost
Here are a few examples of well-known apps that are revolutionizing user experience and dominating the app market. We have also discussed here the average cost associated with creating such apps.
1) Snapchat
Snapchat has changed the game with more than 300 million daily active users. Through filters and interactive lenses, this well-known messaging software has been a pioneer in introducing augmented reality to its users.
Besides this, you may also utilize this app to send multimedia messages that "self-destruct" after up to 10 seconds or as per your choice of time.
The cost to create an app similar to Snapchat might range from $45,000 to $60,000.
2) Uber
Uber is a well-known ride-sharing app used by customers to request a car now or later through the app.
It connects drivers and passengers all around the world. Drivers in the nearest area attend to those requirements of the customers.
An app like Uber can be developed for anywhere between $25,000 and $150,000 on average.
3) Netflix
The most popular media streaming service in the world is Netflix. It allows users to stream television episodes and movies whenever they want.
An app like Netflix typically costs between $25,000 and $140,000 to develop.
4) TikTok
TikTok users may lip-sync conversations and recreate their favorite moments from various movies and music videos.
It is a video-sharing app that has taken over the entertainment industry. To improve videos and photographs, this app also provides several filters and effects.
An app like TikTok will typically cost between $80,000 and $100,000 to develop.
5) WhatsApp
WhatsApp is an instant messaging app that uses the internet or wi-fi, to communicate via messages or calls with each other in real-time.
Additionally, it allows users to take and publish photographs or status updates and make quick video or voice calls.
A messaging service similar to WhatsApp would cost between $40,000 and $50,000 to develop.
Also, read: 11 Reasons to create a mobile app for your online shop – and how to get started?
Factors affecting the cost of Mobile App development
For reaching a cost-effective decision, you need to understand the key issues associated with mobile app development costs. This will maximize the return on your growth.
The costs to build an app depend on various things like the application's complexity levels, design, platform, and more.
Let us understand all these factors in detail:
Copy Infographic
1) Types of Apps that you need to develop
The type of app is the biggest factor in deciding how much the development costs would be. Many applications can be found under different categories, including food, lifestyle, sports, games, health, and more.
For example, it will be significantly less expensive to create a straightforward QR code scanner app than a comprehensive social network app.
The app type will have a significant impact on the number of displays, user types, server architecture, and third-party services.
Let us examine some of the fundamental app categories you can create.
i) High-Cost Applications
It costs more to develop apps like social networks, ridesharing, markets, music production, artificial intelligence, and banking apps since they require greater security.
ii) Low-Cost Applications
Calculators, static content apps, QR scanners, directories, educational resources, and note-taking apps are examples of simpler apps that are typically less expensive to develop.
iii) Basic informative apps
These kinds of applications only display simple static data. This set of apps category includes calendars, food recipes, diet planners, etc.
iv) Database apps
When it comes to database apps, these types of apps depend on website data and allow users to search, display results, monitor GPS, enter data, and more.
Because these apps are linked to databases and require additional programming and APIs, the development cost of these apps can increase.
v) Utility apps
Utility applications are quick-access apps that direct you to the information or task you want to conduct. These apps include those that provide sports information, weather data, stock prices, and many more.
vi) Productivity apps
Compared to other app categories, productivity apps are a little more challenging.
Anything from Shopify to Instagram applications or other social media monitoring apps fits under the category of productivity apps.
vii) Gaming apps
Great user experiences, score systems, and social media integration are all essential for gaming apps. Considering all these factors, the price of gaming apps can vary depending on the gaming features you want to add to these apps.
2) Features
Other significant elements that affect development cost are the quantity and complexity of features.
A complex feature will cost more than a straightforward file upload or form, such as social feed algorithms, IoT device synchronization, or augmented reality.
3) Platforms Supported
Different programming languages are used to create apps for iOS and Android. An app that works on both platforms will require more work to develop and will cost more as a result.
To support Android and iOS, your app developer will need to construct the front end of the app twice (in Java and Swift/Objective C). The back end will be shared by the two, hence it needs to be written once.
You can use a cross-platform framework like React Native that offers a cost-effective substitute for creating the front end twice.
Your programmers will be able to develop the code only once and export it as a native app for each device. Almost half the price of front-end app development.
4) Design
The process of developing an app includes design as a crucial step. As we add more features and integrations, the time required to construct an app also lengthens and costs more, just like the development process.
The cost of developing an app is heavily influenced by the complexity of the design, the business logic, and the number of roles.
i) Simple design
An app with a minimalist design has three to four screens, a minimal layout, limited functionalities, and no data storage. Only a few frameworks and integrations ensure the functionality that is required.
For example, no backend development is necessary and is not created if your app does not include a significant amount of data.
ii) Custom Design
With customization comes more specific features and functionalities. As a result, you should be prepared for an increase in the cost of developing apps when using third-party integrations, frameworks, and libraries.
More customization leads to a higher price. Always keep in mind that simplicity is cost-effective.
Every web or mobile application you use every day has a custom design, including TikTok, Facebook, Instagram, Salesforce, and others.
Also, read: Top mobile app marketing ideas to get your business to the next level
5) Level of Polish
Apps go through various lifecycles, with each stage bringing additional polish. Rarely will an app's initial public release have a fully functional, flawless first version.
Every component of an app can be given some polish, which will significantly impact the cost of development. The price will increase as you add more polish.
These are some typical app lifecycles or phases. The cost of development will increase as you proceed through the phases:
Design prototype
Proof-of-concept
MVP
Scalable V2
Fully featured app
6) Location of App Development Team
The location of your app development project might significantly impact the cost i.e., the location of your development team decides how much the mobile app development cost will be.
Since developing an app requires a lot of labor, the cost of that labor directly affects the final cost.
As a result, it is wise to outsource your project to software companies in South Asian nations like India, where qualified individuals may be employed for less money.
7) Database and E-commerce functionality integration
In-depth technical expertise and experienced professionals are needed for database integration to resolve complicated problems that are likely to occur.
Additionally, certain apps need to incorporate e-commerce capabilities like payment gateways, security threads, cookies, LDAP, etc.
Adding a database and e-commerce features increases the cost of developing an app.
8) Deployment Costs
The total cost of developing an app needs to include infrastructure costs like web hosting and domain registration fees.
9) Post-Deployment – Maintenance and Updates
As the app is launched, one needs to spend money on maintenance issues like bug fixes, etc., and the addition of new features through updated versions.
This cost incurred increases with the number of improved versions.
Looking for Mobile App Development Services
Send us your requirements, we will get back to you with a quote
You must be aware of the hidden costs of app development. A few more factors, in addition to those already listed, can increase the overall cost of developing an app.
An app's total hidden cost, which includes marketing, sales, and maintenance, can range from $20,000 to $30,000. The additional elements include:
Admin or Management cost
Cost of infrastructure
Testing and Bug Fixes
Functional Cost
Content Development
Application security
IT support services and
Marketing
Copy Infographic
These hidden costs may differ from one app or service to another. To be safe, it is best to learn about the costs estimated for the above services beforehand.
In order to ensure that the development options will match your budget, you must pay close attention to a variety of aspects once you have decided to develop your application.
There are a few more additional costs that you must know:
1) Functional costs
For integrations with third parties, you must pay them. Some examples of this are costs for payment gateways, geolocation, or push notifications.
2) Admin costs
You might be charged by some app development companies for the content manager's salary.
3) Support charges
You need to pay this amount in order to maintain your app, fix issues, or even make future enhancements. Typically, it represents 20% of the initial development cost (per year).
4) Infrastructural costs
This is the cost for your server, CDN, etc.
Additionally, keep in mind that there are three basic categories into which app development solutions can be categorized:
SaaS-Based Solutions
Customizable, White-label Solutions
Custom-build Solutions
Also, read: The Guide to Developing and Adopting a Mobile App Strategy for Businesses
App development options that you have
When creating your ideal application, you have a variety of options, including working with an internal team, hiring a freelancer, or even outsourcing everything to a software development company.
Your timetable, expectations, finances, and objectives can all be taken into consideration when deciding which development paths to follow for your application development.
1) Hire a Software Development Company
Partnering with a software development company means recruiting a support team, such as QA engineers, PMs, business analysts, senior experienced developers for peer code reviews, etc.
A dedicated team can take on any project, from routine maintenance and improvements to developing comprehensive platforms for thousands of users.
Software development businesses are committed to delivering top-notch services because they value creating long-lasting business relationships with their clients.
You can go for this option for projects of any size and complexity.
Pros:
Convenience, hiring costs, and no onboarding.
Availability (workloads are picked up by other developers in case of leaves, the work keeps going).
Faster output when there is more workforce.
Access to professionals and niche technologies.
A full team of developers, QA engineers, and senior developers who review the code.
Cons:
Depending on the project's scope, complexity, length, and location of the software company, this choice can be expensive.
Time zone differences could cause communication problems.
Over-dependency in case of emergency.
2) In-House Development Team
A reliable long-term solution is to have an experienced in-house team to build your product.
For business owners that already have a successful business and can afford to have an in-house team of skilled developers to accomplish the job correctly, this scenario is a workable strategy.
Additionally, you are in complete control of the product development process here.
You can make decisions that will affect the development of the product with the support of your team. Any issues are resolved right away.
This works well as a choice for big businesses with a low failure rate, supported by other successful products. Depending on the budget, projects of many sizes may also take this option into consideration.
Pros:
You have complete control over the development process.
Get updates and fixes in real time.
Control-based output for each developer's assigned project scope.
Cons:
A protracted onboarding processes.
Overhead expenses and hiring costs can be a problem.
A potential decline in productivity under the traditional employment model.
It can be costly.
3) Work with Freelancers
When it comes to little tasks, product fixes, or minor upgrades, working with freelancers is a wise decision. And working with freelancers means independent contractors who operate remotely rather than conventional workers.
It is very unlikely that the contractors you have in mind are experienced enough to take on complex projects involving many technologies on their own or handle both development and design.
However, freelance developers can have extensive expertise in niche fields and technologies, and their experience can therefore be used for specific problems during software development.
This is a wonderful choice for small projects involving just a few technologies and features as well as for all companies, regardless of size. You can also get expert consultations if you opt for this choice.
Pros:
Low costs and minimal overhead.
On-time completion of small projects.
Cons:
There may be times when freelancers are not available, and progress may stall.
TTM (time to market) lengthens with larger projects.
Unreliability risk.
A lack of experience in projects involving several technologies.
In the future, more people will be required for larger and more complicated projects.
4) Outsource app development
Outsourced development, as the term implies, involves handing off the task of creating a product to an external agency.
Usually, the requirements are communicated to the outsourcing agency through a contractual agreement.
The low cost and scalability of outsourced development make it more popular. Several well-known organizations have outsourced their IT development, including Google and Slack.
The correct technique to choose an ideal mobile app development outsourcing partner is to look for an app development outsourcing firm that makes a genuine effort to understand your idea before providing a quote and a deadline and beginning with the development.
Pros
Better control over cost.
No technology constraints
A large pool of talents.
Cons
No complete control
Trust issues
Communication barrier
Also, read: Mobile App Development for Small Businesses
Conclusion
The cost of designing a mobile app depends on a few factors. The mobile platform, quality, app type, app complexity, geographic location, features, custom elements, and many other aspects affect the cost of developing a mobile app.
The time and cost associated with app development rise as the features and functionality do. Right from concept validation to outstanding UI/UX design as well as selecting a target audience to define the suitable design theme, all impact the cost.
Future mobile app development technologies would be exciting and beyond our imagination levels! More people than ever can now create and customize apps. Everything in 2022 is now 100 times faster, better, and more convenient, all thanks to the appearance of innovative mobile app development trends.
Now, as these trends are making their way into businesses, you need a reliable mobile app development company to meet all your requirements and guarantee that upgrades are made on time.
So, it can be said that factors affecting the cost of mobile app development vary depending on the variety of features and services used as per your business requirements.
Also, read: Flutter Basics: why use Flutter for mobile app development
FAQs (Frequently Asked Questions)
1) How long does it take to design and develop an application?
An application can be designed and developed in 3 to 8 months. The creation and development of an application depends on several variables, including the use of features, design, development standards, platform preference, and others. The duration primarily relies on the application's requirements. 
2) Which platforms might be regarded as the main ones for application development?
Native and Hybrid app development platforms are regarded as the main application development platforms. 
3) What are the subsequent steps in the development process of an application?
Market analysis, application development, testing, and maintenance are the subsequent steps of the application development process. 
4) How to choose a reliable app development company?
You need to make sure that your custom mobile application stands out from the competition provided the thousands of apps that are created every day. You can only accomplish it with the help of a reputable app development company. A trustworthy application development business can be selected based on data records, experiences, client feedback, unique features, recommendations, etc. The two main aspects that require attention are timespan and budget. 
> Additional things to consider are: 
> Market and Competitive Research 
> Industry Expertise 
> Proven record of accomplishment 
> Access to Next-Gen Technologies and a Full Suite of App Development Services 
> Open communication 
> Look for portfolios  
> Standards for Expert Consultation and Client's Role 
> Effective pricing 
> Data Security and Idea Confidentiality 
5) What makes a successful app and what are some popular app ideas?
The following aspects make a successful app: 
> Quick adaptations to users' needs 
> Great User Interface (UI) 
> Fast loading time and high performance 
> Extremely helpful customer support 
> Compatible with a mobile platform 
And here are some popular app ideas: 
> Business apps 
> Educational apps 
> Gaming apps 
> Travel apps 
6) What services come under the maintenance part?
The maintenance services include hassle-free application development and updating the app to provide enhanced features while removing any bugs found.
With more advanced technology and application development experts, businesses may operate at lower maintenance costs.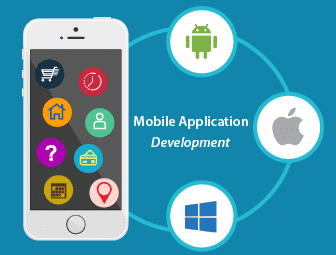 Do you want to leverage mobile technology for your business? Cynoteck is a one-stop Mobile app Development Services provider. We provide iOS and Android application development services so that you can reach your target audience on any device.