Flutter is an open-source mobile application development framework that is created by Google for building high-performance apps for iOS & Android in a single codebase. Flutter provides a fast and expressive way for developers to build native apps. In this blog, we have provided information on Flutter basics.
.0
Flutter was released in May 2017 & written using the language C, C++, Dart.
Here are Flutter basics and why use it for mobile app development?
HOT Reload: In flutter, you do not need to run the code every time you did some changes. Flutter works like a web that allows the framework to automatically rebuild the widget tree. It helps to view the effect of your changes thus saving time and also helps in fast development.
High Performance: Flutter doesn't require a JavaScript bridge and the speed is much faster than others.
Native apps for IOS and Android: Flutter has all the facilities that come under the native platforms, like scrolling, navigation, icons fonts, text, List view, etc. that's why apps built with Flutter features on both android and iOS.
Develop one code for two platforms: Flutter has its own widgets and designs. Widgets are the elements that control the view and interface of an app. Flutter is independent of platform covering both iOS and Android. So one app can be designed to work on both platforms.
Copy Infographic
The language used by Flutter:
Flutter uses Dart as its programming language. It is a client-optimized programming language for fast apps on multiple platforms, developed by Google and it is used to build mobile, desktop, backend and web applications.
Dart Language for Mobile Application:
Mobile apps are built using Flutter which is an open-source mobile application development framework for building mobile applications.
Dart Libraries:
There are three fundamental Dart libraries:
dart: core
dart: html
dart: io
dart: core
This library contains all the basic functionalities like strings, dates, integers, collections, list, etc.…
dart: html
This library includes Document Object Model (DOM) element types, events, local storage, media, CSS styling etc.
dart: io
With the help of this library we can work with files, processes, HTTP servers and clients, directories.
For using the library, we need to import the library like: import 'dart:io';
Dart tools: Dart language supports these tools
DartPad
Command-line tools
IDEs & editors
DartPad:
You need not to download anything for DartPad. You just need to click on the link https://dartpad.dartlang.org. DartPad supports core libraries.
Command-line tools:
Dart SDK includes these general-purpose tools.
dartdoc
dartfmt
pub
dartfix
build_runner
dartanalyzer
IDEs & Editors:
Dart plugins are existing with these common IDEs.
Android Studio
IntelliJ IDEA
Visual Studio Code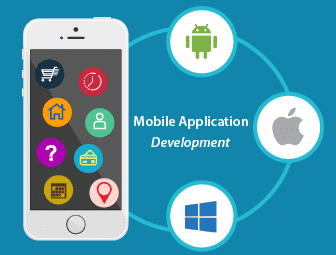 Do you want to leverage mobile technology for your business? Cynoteck is a one-stop Mobile app Development Services provider. We provide iOS and Android application development services so that you can reach your target audience on any device.