All Businesses who limit their mobile presence over a responsive website risk their "bye and buy" scenario: customers today easily find you on mobile search, they shop or make a purchase, and leave, maybe forever. Oppositely, businesses that concentrate only on marketing through a mobile app might drop out getting any new customers altogether.
Several strong and successful marketers utilize their mobile website to bring new customers and influence them to download their app— creating an opportunity for effective, profitable, and ongoing relationships, building engagement, creating loyalty, growing social reach, and delivering extremely personalized shopping experiences.

Mobile Plays a Vital Role
If you're running a business or are involved in it, you understand that how mobile plays a significant role and where the actions occur today—simply look at the stats. The average smartphone users since 2008 have shifted from spending merely some minutes a day on their device to spending three hours every day, utilizing mobile digital media. During 2014, it was for the first time that mobile use topped desktop use, and this trend is simply rising year over year.
Customers today are more dependent on their mobile devices than ever before, as they move along the path to purchase.
Customers await information on demand—plus proximity is the key to conversion; geolocation services allow businesses to predict and satisfy their customers' requirements.
Mobile marketing is the solution that provides an extremely personalized shopping experience for capitalizing on impulse shopping.
Other Marketing Mediums vs. Benefits of Mobile App Marketing 
Usually, people have around 27 apps installed on their phones. What does this imply to you? It means that you are competing with 26 other apps for attention and awareness. However, no need to worry; that's nothing! Just think about how many websites you are competing with online. Hint: They are in the MILLIONS.
Also, read: How to implement an app idea – 7 actionable steps to take
Mobile Marketing vs. Social Media
If speaking, social media is still a different and new medium and several small businesses are now starting to examine their own Twitter and Facebook accounts. This is a free way to gain exposure for your app. Though there is steep competition here, and it's not simply concerning your retail competitors.
Users on social media normally are not looking to make a purchase, instead, they are there to hook up with friends, to know and check what's happening in the world, or post updates regarding what is happening in their lives. This sets your profiles in close competition with many things that your audience may find more interesting.
Also, read: The Guide to Developing and Adopting a Mobile App Strategy for Businesses
Mobile Marketing vs. Email Marketing
Email marketing is an old and excellent standby that still serves today for several businesses. However, even if someone subscribes to your list, there's no guarantee that they will check your email. Plus, if they see your email, there's no guarantee that they will read it.
With mobile apps, you also have something termed as "push notification." The updates that you receive on your smartphone are to make you understand that something new is going inside one of your apps. With Facebook, you may receive a push notification to inform you that someone sent you a message or tagged you in a post.
Your calendar may give a push notification to tell you about an event. Your app may send any push notifications for several reasons that you will define. Although push notifications occur for several reasons, there's one thing they all possess in common. They all get noticed.
As per Silverpop's Email Marketing Benchmark research, nearly 20 percent of emails are opened by the recipient and about 5.4 percent of people click on a link inside that email.
In contrast, push provider Xtify also revealed that 30 to 60 percent of users open push notifications and approximately 40 percent interact with the app instantly following the notification.
Also, read: 5 Things most successful business Apps have in common
3 Things You Stand to Gain from Developing a Mobile App
Copy Infographic
There are more than three possible benefits, but those should get you thinking about how to install the right app that works for you.
1. Earn money – Whether it's in-app purchases or with ads, intelligent retailers monetize their apps to generate another stream of income.
2. Reach a new set of customers – Let's assume that a great number of your modern customers download and use your app, additionally, there should be the potential to reach a whole new audience that experiences your brand for the first time.
3. Showcase products and services – Although your app will have a purpose, an advantage to the end-user, it will further act much like a not-so-obvious advertisement for your business.
Also, read: Hybrid apps vs native apps- the checklist to figure out what's right for you
Drafting a Small Business Mobile App
Now, once you have decided that an app is a correct move for your business, it's time to get down to the nuts and bolts regarding planning your app. Depending on the extent and size of your organization, the first step is to select an app team—a group of stakeholders that describes the major business functions within your organization. For most, this implies a representative from the C-suite, your marketing department administrator, and someone from IT who knows the development and supports your different processes.
Your app team's initial step is to create a list of what you want your app to accomplish. These normally come into one of these three categories: Acquisition, engagement, and conversion. Once you've set your goals and objectives, analyze the features your app requires to accomplish them.
Also, read: 7 Examples of hybrid apps that have taken businesses to the next level
Some of the most popular app features today include:
Virtual Reality
If you have ever wanted to convince a buyer that a black leather sofa would look fabulous in his/her living room? or maybe to show a customer how she'd look in a new and different hairstyle? For several businesses, these interactive features are a tremendous marketing tool and a means to build engagement.
Push Notifications
This is one of the most important app features as it enables timely, appropriate, on-demand communication, which doesn't get trapped in a SPAM filter. Push notifications can offer a more personalized experience when combined with location-based messaging.
Integrated Loyalty Program
Maintain your loyalty program by your mobile app so that the customers can simply collect, monitor, and redeem their points using the mobile device.
Geolocation and Map Integration
Understand exactly where your customers are and provide them detailed directions on how to get you. Take advantage of location-based incentives or coupons or inform staff whenever a VIP customer enters your store.
Mobile Shopping/Mobile Payments
This is a must-have feature for maximum mobile apps—make it as simple as possible for your consumers to shop for and buy your products and services.
One-Touch Contact
This should be obvious but remember and learn to include all your contact information: emails, social connect, and one-click calling. Why not add step-by-step directions with a single tap?
Social Integration
Integrate all your social media platforms and make it simple for your consumers to connect and engage with you on Twitter, Facebook, Pinterest, etc.
Smart Updates and Smart Sync
Automatically sync content and push updates over all your digital channels with your mobile app.
After you've planned what you want your app to do and the features you want to include, it's time to answer important questions, such as:
What platform will you use for your app? Google Analytics will provide your insight into what devices your consumers use.
What is your timeline for launch? Are there special events, such as the introduction of a new product or service or the opening of a new branch, which would dovetail with the app launch?
What is your app budget? Add both support, development, and marketing costs to your plan.
How will you create and support your app? Most small businesses can create full-featured, attractive apps utilizing a platform like Build Fire, although some prefer to hire out app development.
Also, read: What is HIPAA Compliance?
Best Small Business Apps for Accounting and Finance
1. QuickBooks Online
2. FreshBooks
3. Wave
4. Expensify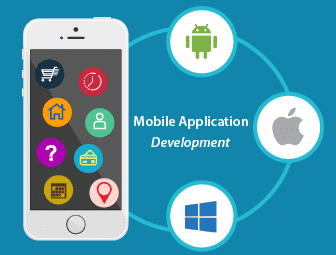 Do you want to leverage mobile technology for your business? Cynoteck is a one-stop Mobile app Development Services provider. We provide iOS and Android application development services so that you can reach your target audience on any device.