"Dynamic 365 Business Central Cloud is a robust business management solution that maximizes efficiency and simplifies crucial operations. It enables seamless control over finance, sales, shipping, manufacturing, services, and project management. By automating and optimizing these processes, users can accomplish remarkable success and exceptional results."
Achieving business goals can be challenging with numerous tasks to manage. That's why a comprehensive integrated software solution is crucial. Microsoft Dynamics 365 Business Central is a state-of-the-art platform that oversees all aspects of your business. From marketing and sales to finance and operations, it streamlines every phase of your business journey, promoting growth and enhancing efficiency.
When implementing an ERP system, the initial and critical decision is choosing Business Central on-premise vs cloud solution hosted on your server. Each method has its pros and cons, necessitating careful consideration based on your business requirements.
Analyzing your company's needs is crucial to determine the most suitable method for your organization. There is no one-size-fits-all solution; it depends entirely on your specific requirements.
When encountering the decision between Business Central on the cloud or on-premises, it is crucial to weigh key factors. In this article, we offer a concise summary of the notable distinctions, guiding you in finding the best-suited solution for your organization's unique requirements.
Should you choose Dynamics 365 Business Central on-premises or in the cloud?
Understanding business aspirations can be challenging with a significant workload. Integrated software can transform the way businesses operate.
With Dynamics 365 Business Central, make informed decisions, streamline finance planning, reconcile bank statements, track assets, and more.
Discover how Business Central propels your business forward. It is available as both a cloud-based and on-premise solution.

Copy Infographic
1) Business Central Deployment
Business Central Cloud
Business Central On-Premise
Cloud deployment, handled by experienced Microsoft professionals, ensures a swift and seamless process.
With Business Central on the cloud, there's no need for a custom development license.
You have the freedom to apply extensive customizations through extensions and apps according to your requirements.
Unlike the cloud, on-premise installation takes time and logistical effort.
Setting up Business Central on-premise involves installing physical infrastructure and purchasing objects like tables, code units, and pages for software customization.
2) Data Access
Business Central Cloud
Business Central On-Premise
Data stored in Dynamics 365 Business Central can be accessed exclusively through CRM API or connectors, requiring external intervention for smooth workflow integration.
Users can then conveniently collaborate and access real-time data for seamless operations.
With Dynamics 365 Business Central, brands have complete data access and can customize it according to their requirements.
Unlike the cloud, there is no need for a separate API to view, edit, or share data.
Accessing the data requires physical presence within the network or a remote connection.
Also, read: Supercharge Your Business with Drop Shipment in Business Central: A Step-by-Step Guide
3) Control
Business Central On-Premise
Business Central Cloud
Business Central's on-premise version provides businesses the complete control and maintenance of their system.
It provides flexibility in scheduling security fixes, updates, and patches, ensuring smooth operations and minimizing disruptions to the business.
You can a different method of having control over your system by choosing a cloud-based solution, such as the cloud edition of Business Central.
With Microsoft in charge of the environment, you can access and use the management console for efficient control and trouble-free operation.
4) Storage
Business Central Cloud
Business Central On-Premise
With the Business Central Cloud, storage is managed by Microsoft.
This cloud system normally provides a storage capacity of 5GB, with an additional 2.5GB available for every 20 licenses.
This scalable approach provides substantial benefits to businesses.
In this type of system, storage capacity is directly linked to available server storage and bandwidth.
However, as the business grows, challenges may occur due to potential limitations.
Also, read: Top Benefits of Using Dynamics 365 Business Central for the Finance Industry 
5) Pricing
Business Central Cloud
Business Central On-Premise
Opting for Business Central Cloud requires payment on a predetermined monthly or annual basis, following a subscription model.
Pricing depends on factors such as business size and storage utilization, among others.
By selecting this solution, you get the substantial benefit of avoiding recurring payments.
Instead, a one-time licensing fee is required to purchase the software.
6) Security
Business Central On-Premise
Business Central Cloud
Larger businesses and organizations handling sensitive data find on-premise solutions ideal.
They offer enhanced security and reliability, establishing a reliable environment for data management.
The primary concern for businesses regarding cloud solutions has traditionally been security.
However, with continuous advancements in technology, cloud security consistently improves year after year, providing businesses with higher levels of security and peace of mind.
Also, read: Conquer Security and Disaster Recovery Challenges with Microsoft Dynamics 365 Business Central SaaS
7) Data-Visualization
| Business Central Cloud | Business Central On-Premise |
| --- | --- |
| Leverage data-backed insights to unlock the potential of your business. By leveraging the power of data, you can predict growth and address inefficiencies within your system. | On-premise brands can utilize manual data visualization, but an experienced marketing team can adeptly address this challenge and find optimal solutions. |
8) Integrations and Add-Ons
Business Central Cloud  
Business Central On-Premises
Improving the functionality of your software is simple with the cloud version of Business Central by installing apps from Microsoft AppSource.
You can seamlessly integrate with popular Microsoft products like Microsoft Teams, and leverage the power of the Power Platform, including Power BI, for comprehensive data analytics.  
Please note that AppSource is not available for installing apps with the on-premises version of Business Central.
While integration with other Microsoft solutions such as the Power Platform is possible, it necessitates the use of a data gateway.
Currently, Microsoft Teams integration is not supported for on-premises Business Central.   
 9) Disaster Recovery
Business Central Cloud
Business Central On-Premises
Cloud-based disaster recovery solutions are hosted off-premises, usually within a third-party data centre.
These cloud-based DR solutions are specifically designed to address security and compliance requirements while offering faster data recovery compared to traditional on-premises systems.
By using the cloud, organizations benefit from improved resilience and agility in their disaster recovery strategy.
In a conventional setup, on-premises disaster recovery systems are typically managed internally and located in close proximity to the production systems or at a secondary on-premises site.
These solutions can be tailored to support specialized, highly customized applications, offering compatibility for niche requirements.
This approach provides organizations with control over their disaster recovery strategy and the ability to meet specific application needs.  
10) Upgrades
| Business Central Cloud | Business Central On-Premise |
| --- | --- |
| Cloud deployments, backed by Microsoft, enable seamless and prompt installation of upgrades. The dedicated team is readily available to provide help throughout the upgrade process. | In an on-premise system, the organization has the responsibility to install new upgrades. The system admin is responsible for managing and implementing the updates. |
Also, read: Performing a bank reconciliation in Dynamics 365 Business Central
Conclusion – Business Central Cloud vs On-Premises: Which One to Choose?
Regardless of your preference between Business Central Cloud or On-Premise, the feature set of Dynamics 365 Business Central offers remarkable impact. To make an informed decision, understanding the differences is crucial. Ultimately, choosing between on-premise and cloud deployment depends on your business requirements, ambition, and investment considerations for implementing or upgrading your ERP system.
Choosing the most suitable option for your business depends on the nature of your business and its specific requirements. While the cloud version of Dynamics 365 Business Central is often recommended, there are instances where the on-premises version is preferable, providing greater data control and customization capabilities beyond what the cloud can offer.
At Cynoteck, we are always there to assist you in finding the optimal solution for your company. Our experienced professionals will carefully evaluate your business requirements and offer tailored recommendations. Don't settle for anything less when you can receive top-notch Business Central Implementation services from industry experts.
Also, read: Business Central Integration with LeafLink Cannabis CRM
FAQs
1) What is Dynamics 365 Business Central?
Business Central, formerly known as Dynamics NAV or Navision, is Microsoft's comprehensive ERP solution designed for small and medium-sized businesses. With its core focus on accounting, it provides a range of capabilities including purchasing, sales, inventory management, project management, planning, manufacturing, and more. The flexibility of Business Central allows for customization and expansion beyond the standard product through third-party apps and custom development.
2) How are other Microsoft Solutions integrated with Dynamics 365 Business Central?
Microsoft provides comprehensive business solutions with fully-integrated analytics and cloud-scale productivity. Seamless integration with Microsoft 365 enhances productivity, enabling features like invoices to appear directly in Outlook. Microsoft PowerApps facilitates easy integration of additional data sources and services, enhancing the capabilities of the system.
3) Can we upgrade from Dynamics NAV to the on-premises edition of Business Central rather than the cloud version? 
Dynamics 365 Business Central is primarily a cloud-based solution, but Microsoft provides dual licensing options for an on-premises version. However, Business Central is designed to be cloud-first, aligning with modern business needs. The choice between cloud and on-premises deployment depends on the specific requirements of your business.
4) Which industries could Dynamics 365 Business Central help?
Dynamics 365 Business Central offers broad functionality across various industries, while specific company and industry extensions are available through reselling partners. For comprehensive industry-specific capabilities beyond Business Central and its extensions, it is advisable to collaborate with a Dynamics 365 partner. They can provide tailored solutions to meet your specific industry requirements.
Just a few of the industries that Business Central helps are listed below:
– eCommerce Businesses
– Health Care Industry
– Engineering Industry
– Fashion Industry
– Financial Services
– Retail Industry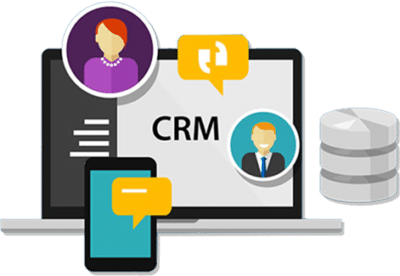 Microsoft Dynamics 365 Business Central is an all-in-one ERP business management solution that helps you connect your financials, sales, service, and operations to streamline business processes. Connect our team if you are interested in implementing Dynamics 366 business central in your business.