In today's digital world, customer journey CRM is no longer a simple and straight path. You cannot have complete control over how prospects and customers interact with your business, but it is possible to become strategic in order to provide guidance to people depending on where they are in their journey. Here is when CRM comes into play, it is one of the most useful tools for efficiently guiding a customer's journey.
CRM is a place where you house all of your information of prospects and clients, it not only provides you in-depth information about every individual but also enables you to see more widespread patterns in consumer behaviour and use tailor-made methods to meet your consumer's needs. 
Customer journey mapping is the graphical representation of your customer's experiences with any organization across major and minor touchpoints, i.e. the time when your customer interacts with your product or organization. Customer journey CRM mapping can be described as an approach used for understanding the flow of experiences and events a customer has with any organization; it uses pictures to represent a process that cannot be adequately explained with words.
It is more like entrepreneurship, where you can get a formal business guide to assist you. The more you explore journey mapping, the better you understand what your customers are experiencing with your organization.
Also, Read: Sort Pipeline by Sales stages with Salesforce Tableau CRM (Einstein Analytics)
Why is customer journey mapping important?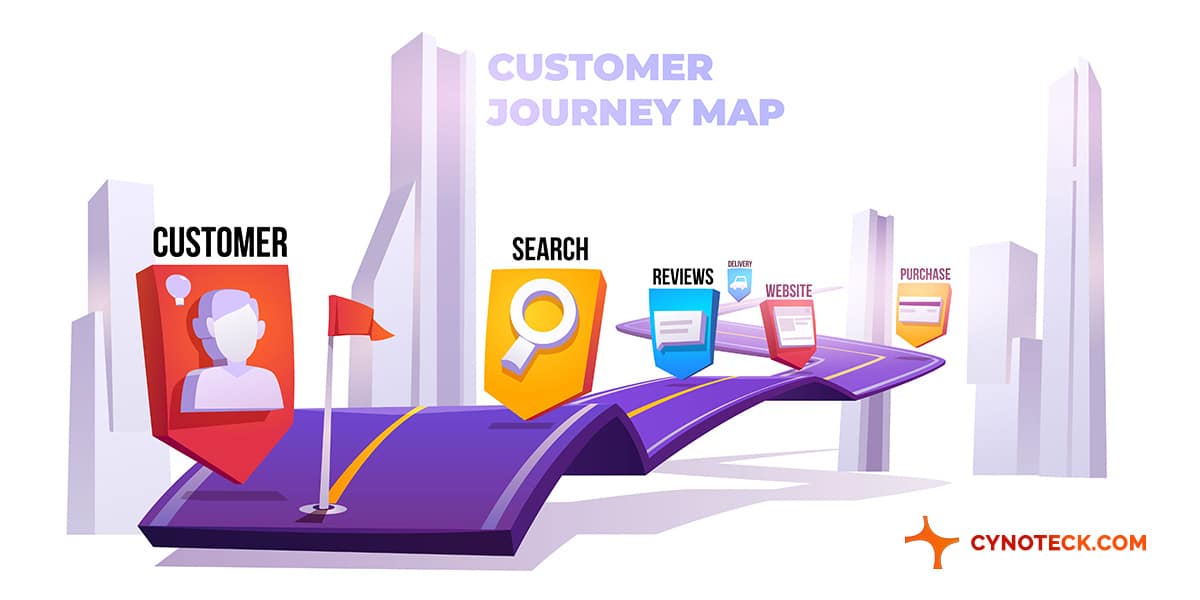 Customer expectations are changing for all businesses, irrespective of size – customers today demand an omnichannel approach. One of the most important aspects of the customer experience is personalization.
This process generates a summary of the customer experience and maps how customers move through the sales funnel. It is exceptionally useful across the refinement and iteration process as new elements are created and older processes are eliminated. Customer journey CRM mapping lets you recognize opportunities to strengthen and improve the overall customer experience.
Without customer journey mapping, you would not be able to understand whether a customer is in their relationship with your business or brand. You wouldn't be giving a good customer experience, because you have never been aware of what customer's struggles are, what information they are expecting from you, and how they want you to provide that information.
Mapping the customer journey has lots of other benefits such as:
Enabling you to optimize the customer onboarding process.
Benchmarking the consumer experience needed by your customers against what they are getting.
Creating a logical order for your buyer journey.
Understanding the variations in buyer personas as they go from prospect to conversion throughout the buying funnel.
Also, Read: Top 5 reasons why Salesforce is one of the best CRM
Tips for using your CRM tool to efficiently set up the customer journey:
Copy Infographic
CRM enables you to recognize wider patterns in customer behaviour which you can then utilize to create highly customized offers based on their interests, purchase history, and more. Let us take a look at some useful tips to effectively drive the customer journey CRM:
1) Understand Patterns in Customer Behavior
CRM usually stocks all data of your current customers and if you are good at maintaining records it would be easy for you to access all that data. Like, the ways they have been in touch, how they found you, the last time they did business with you, and what they have bought from you. By utilizing this information, you can start creating profiles for your ideal customers, which can help to target similar prospects. 
CRM can also be used to track the behaviours of existing clients. This tells you something significant about your customer base, and you can utilize that information to evaluate the viability of prospects.
2) Immediate Response to requests
There's no time for delay in today's demanding world. Whenever customers have a question, they need an immediate response for the same. Therefore, if you don't respond promptly, you risk losing or dropping your customers.
Moreover, the normal response time is longer than what customers actually expect. With the help of this CRM software, you can speed up your replies to customer inquiries by utilizing pre-made email templates. With ready-made templates, you will be able to answer frequently asked questions instantly by choosing the relevant template from the system. Another advantage of using templates is that each email remains consistent with your brand's tone of voice.
3) Listening to customers' needs and offer what they want
Customers are very talkative, sharing information and opinions about products with the help of different communication channels, such as social media. So, you should be aware of what's latest hot and what is not, for this you need to start social listening to what customers say.
You can do this by asking your customers for their opinion, sending them a survey through email marketing, and asking them what they think about your products, services, and what you can do to make their experience better. This way you can show them that you care and also keep them happy.
As customers, today have plenty of choices, so you need to proactively offer them relevant products or services. A CRM system provides you an understanding of what your customers require, by telling you what services or products they're interested in. You can also understand what problems they had before, and whether they were satisfied with the solutions you offered. 
4) Do More than Map: Learn and Improve
The ultimate goal of this mapping exercise of your customer's journey is to improve your customer's experience by learning and understanding what they go through at every touchpoint and enhancing the quality of that experience.
You can start with important touchpoints, and analyze how can you make this easier and quicker. You will be available whether you need to remove some parts of the process to make it work quicker or need to empower employees to make the process easier by resolving issues in real-time. 
Always remember that a customer journey begins with a single step.
Also, Read: How to configure Quotes faster: 7 productivity hacks for Salespeople
5) Developing personal relationships
CRM stands for Customer Relationship Management, using relationship marketing and by personalizing your marketing communication, you can build a stronger connection. Consumers can reach your business through a variety of channels that include phone, email, and website. They can further reach you through different departments, like, marketing, customer service, and sales.
CRM captures these conversations, despite the department or channel they occur in. This gives you and your entire organization access to a lot of useful information that can be used to provide customers an unparalleled experience by approaching them with their name, or when they call, understanding exactly what the problem is without asking them to repeat themselves. 
Personalizing your communication will result in the improvement of customers' perception of your company.
6) Score Your Leads and Keep Focus on the Hottest Leads
The next step in the customer journey CRM is lead scoring, which is a process of analyzing a prospect's profile and behaviour to understand how serious they are about becoming a customer. Once you have obtained a complete picture of your ideal consumer, you can compare that profile with your leads. Prospects having a similar profile to your existing customers are rated as hot leads.
The most important thing in building a lead scoring system is consistency. You need to make sure that you are evaluating all leads on the same criteria. This allows you to effectively schedule your marketing time and money towards the hottest leads, while not spending any time and effort on those that won't convert.
This level of personalization needs time and effort. However, when you do prove to these prospects that you are able and ready to go the extra mile, that is how you develop trust and move them closer to becoming a customer.
7) Keep the Customer Experience High Using Email Segmentation
So, all of your efforts in targeting hot leads and giving personalized service have paid off, now you've got a new customer. This is not the ultimate end of the customer journey. Fortunately, you can use email segmentation to offer that personalized touch. Within CRM, it is possible to group people based on the products they've purchased or specific actions they've taken. You can then send targeted messages to people in those groups.
CRM is a powerful tool that enables you to direct customers to have the experience you want them to have. You can interact with and identify those that are your target audience, and continue to present them with relevant messaging at the appropriate time, assuring that their customer experience remains high throughout every interaction.
Also, Read: The Guide to Salesforce Deployment checklist
Quick Takeaways:
Customer journey CRM mapping has become very essential in today's modern marketplace because people interact with brands multiple times through a variety of different platforms.
Content mapped to the consumer journey enables the brand to steer conversations rather than reacting to them.
The map is more or less like a funnel, you need customers to continue moving forward.
Overlay quantitative components from various sources, such as CRM software and website analytics should provide insight into what's working and when.
Take notes of how you describe your customer experience and benchmark this truth against all promises that you have made.
Track activities following the conversion to highlight opportunities and obstacles for promoting repeat business.
Conclusion:
In today's dominated world and technology, consumers require and expect a whole new level of attention. Moreover, they expect you to do business with them as per their terms. Customers want you to understand who they are, know their particular situations, keep in touch with them, serve their needs, and provide them attentive and quick support. This is what it takes to provide a great customer experience.
CRM software serves you to accomplish all of this and more. You can formulate a full 360-degree view of your customer with the help of CRM, regardless of who in your business is speaking to the customer. It also provides you the chance to do the following:
Personalize your communication.
Give relevant content and service.
Act quickly to their requests, while ensuring that no question remains unanswered.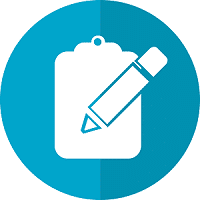 Do you want to implement a CRM system within your organization? Connect with our CRM Experts today!