Today CRM stands as the definitive solution for organizations seeking to expertly nurture existing contacts and develop valuable relationships with new customers. CRM systems empower sales, marketing, and customer service teams to efficiently collect and organize vital data related to leads, customers, partners, and pivotal business relationships.
Cloud-based CRM software represents the innovative approach of securely storing an organization's business data in the cloud. This includes the data residing on the servers of the CRM cloud provider, enabling customers to seamlessly access their information via the Internet. This approach ensures that data is hosted on the servers of the CRM cloud provider, providing customers with user-friendly internet-based access to their data.
The management of your customer data has the potential to be a deal-maker or deal-breaker. Businesses are increasingly inclined to fuse technologies and platforms with their customer data to deliver personalized experiences.
Consequently, the CRM software industry is experiencing rapid expansion. In the pursuit of promoting enduring and mutually beneficial customer relationships, robust cloud-based CRM software proves to be essential.
The synergy between CRM software and the cloud gives rise to a transformative technology known as cloud-based customer relationship management software, or cloud CRM. This innovative approach offers a wealth of significant advantages and long-term opportunities for both businesses and their valued customers.
Approximately 90% of businesses have adopted cloud CRM solutions, a choice that not only leads to cost savings but also affords a remarkable degree of mobility and flexibility to adapt and evolve the software. Cloud-based CRM frees organizations from the burden of managing updates, technical glitches, and concerns regarding the expansion of functionalities.
Now, in this blog post, we will analyze the collaboration between CRM and the cloud, shedding light on the advantages and features of cloud CRM. Continue reading as we delve into the realm of cloud CRM and unveil its potential to revolutionize your customer relationship management efforts.
What is Cloud-based CRM?
Cloud CRM (Customer Relationship Management) is an internet-based system specifically formulated to help businesses effectively manage their customer interactions, sales, marketing, and customer service processes.
Cloud-based CRM is considerably more favored than on-premise SaaS solutions due to its ease of setup and operation, along with minimal maintenance requirements.
When considering cloud-based customer relationship management examples, it is essential to ensure that the vendor offers consistent support and updates. This approach streamlines the setup and learning process, demanding little to no ongoing maintenance.
Also, read: The Top Mobile CRM Apps for Streamlining Your Business
Benefits of Cloud CRM Software
The concrete influence a cloud CRM has over your business is substantial and irrefutable. As your brand expands, the necessity of expertly managing diverse aspects of your business becomes increasingly apparent.
Let us now delve into the compelling reasons why a cloud CRM stands as an indispensable catalyst for enhancing the operation of every modern business.
Easy and Effortless Installation
The process of installing and maintaining a cloud CRM has become incredibly straightforward in today's landscape. Initiating the service is as simple as creating an online account. The management of hardware and software is entirely cost-free.
Installing and updating can be quickly and effortlessly executed by individuals, regardless of their physical location.
You are also relieved from the burden of establishing hardware, covering expenses for server and software maintenance, requiring the presence of an on-site IT professional around the clock, or fighting with complicated installations, data migrations, or upgrades.
All these complexities are expertly managed by your cloud CRM service provider.
Data Security
Leveraging the cloud frees you from the concern of entrusting the security of your sensitive data to your personnel. The cloud employs diverse encryption techniques to safeguard your data on its servers.
In cases of data breaches or loss, you have the recourse of availing of Cloud data recovery plans or cloud backup solutions.
Furthermore, you can maintain data integrity and security by implementing two-step authentication and employing robust password protocols, which are essential prerequisites for GDPR compliance.
Access from Anywhere
With the integration of cloud-based CRM software into your business operations, data accessibility becomes a seamless experience that transcends physical boundaries. A multitude of employees, regardless of their global location, can gain access to this data at any given point.
The cloud CRM's adaptability is evident because it supports mobile applications as well as web versions, so you can access information on the go, no matter where you are or what time of day you are in. This functionality proves valuable during spontaneous sales calls or remote work scenarios.
Whether you're utilizing your phone, tablet, laptop, or even borrowing someone else's device, you can promptly access client details or retrieve vital information for a crucial sales call.
The cloud CRM's adaptability is evident because it supports mobile applications as well as web versions, so you can access information on the go, no matter where you are or what time of day you are in.
Easy Integration
Traditional products often struggle to meet the flexibility and integration demands of today's teams. In contrast, cloud-based CRMs are purpose-built for seamless integration with third-party applications.
They effortlessly integrate with various apps and software, encompassing productivity tools and email platforms, to enable the seamless execution of tasks. Furthermore, they provide end-to-end visibility throughout the entire sales process.
Cloud CRM solutions offer the capability to connect with ERP systems, accounting tools, marketing campaigns, project management platforms, social media accounts, and helpdesk software. In addition, they allow for the integration of relevant programs like Gmail or Microsoft Office with your cloud CRM software.
Flexibility and Scalability
Cloud-based CRMs provide an adaptable solution that can be customized to meet the unique needs of diverse organizations. They offer the advantage of quick and seamless updates to address evolving requirements.
Moreover, by granting round-the-clock system accessibility, cloud-based CRMs empower employees with the flexibility and independence to execute tasks precisely when the requirement arises.
Software applications, often packed with numerous features, can unintentionally extend the time required to execute even the simplest tasks due to additional steps involved.
Cloud CRM systems employ a pay-as-you-go model, ensuring that users only pay for the resources they actively utilize, enabling quick scalability in response to their specific business requirements.
Affordable
Similar to other cloud solutions, cloud-based CRMs adopt a pay-as-you-go subscription model. By minimizing financial commitments, they reduce risks and expedite the attainment of economies of scale, a particularly advantageous scenario for smaller organizations.
The entry barrier for small businesses is considerably lowered with cloud CRMs, significantly reducing the capital investment required. Migrating to a cloud CRM is an experience characterized by low risk and the potential for substantial rewards.
These services offer time savings for your sales team, liberating them from data management concerns and enabling a sharper focus on selling and revenue generation. Furthermore, cloud CRMs demand fewer resources for maintenance, preventing the need for a sizable IT team to manage them.
Data Backup
Cloud CRMs offer an inherent safeguard for your valuable data. Conventionally, data backup involves significant resource allocation and demands copious storage space, often resulting in inflated costs.
Contrarily, cloud CRMs provide a quick and uncomplicated mechanism for restoring crucial customer data following system disruptions or power failures.
When seeking a reliable, secure data backup solution, cloud computing emerges as the optimal choice. The elevated security protocols of a cloud CRM fortify data protection and, in turn, safeguard your business interests.
Software Updates
When it comes to technology-related frustrations, few things can be as annoying as navigating outdated software or being incessantly disrupted by laborious system updates. Fortunately, for businesses employing a cloud CRM, these concerns are rendered obsolete.
Much like other cloud-based applications, a cloud CRM seamlessly and automatically maintains its up-to-date status, helping one's operational worries.
Consequently, any team member does not need to dedicate their time to manual system setup or routine maintenance tasks. This translates to both cost and time savings on IT resources, a significant advantage.
Also, read: A Deep Dive into Collaborative CRM: Examples and Software Tools
CRM Cloud Solutions Comparison – Top 10 Cloud CRM Software for 2023

1) Salesforce
Salesforce, conquering nearly 23% of the CRM market, stands out as one of the foremost CRM vendors globally. Businesses covering diverse industries leverage Salesforce to streamline and improve their sales operations.
This versatile CRM offers both cloud and local deployment options, making it a customizable solution that helps sales teams in contact and opportunity management, lead tracking, and sales forecasting, all while providing valuable performance insights.
Salesforce's extensive feature set includes activity tracking, referral monitoring, and performance metrics. The Einstein Voice Assistant offered by Salesforce excels at capturing conversation notes and delivering personalized daily briefings.
However, it's important to highlight that configuring and setting up Salesforce can be complex. Therefore, organizations opting for Salesforce should ensure that their leadership possesses the necessary expertise to make a successful implementation.
Why should you go for Salesforce?
Salesforce CRM empowers sales teams with real-time access to comprehensive customer data from a unified source. Additionally, it facilitates the extraction of valuable insights through customizable reports and interactive dashboards.
Salesforce further improves its CRM offering with a seamlessly integrated suite of complementary products, augmenting its cloud-based capabilities.
Key Features:
Email tracking
Comprehensive reporting
Sales forecasting
Opportunity management
Predictive analysis
Activity dashboard
Customizable
Wide range of integrations
Pricing:
Essentials: $25 per user each month
Professional: $75 monthly per user
Enterprise: $150 per user each month
Experience the Salesforce advantage today and witness the transformation in how you engage with customers. Get started now and revolutionize your approach to customer relationships!
2) Microsoft Dynamic 365
Microsoft Dynamics 365 represents Microsoft's comprehensive suite of cloud-based applications, encompassing five distinct areas: marketing, sales, customer service, field service, and project operations.
Clients have the flexibility to procure individual applications or opt for the entire suite, tailoring their choices to specific business requirements.
What differentiates Dynamics 365 is its seamless integration with Microsoft Office 365 tools, including popular applications like Teams, Word, Outlook, and Excel.
This interconnectivity facilitates the exchange of information and data across the entire spectrum of business functions, promoting an environment where different activities harmoniously interact and share pertinent data.
Why should you go for Microsoft Dynamics 365?
Microsoft Dynamics is the preferred choice for large and expanding enterprises, enabling seamless software integration across various locations, divisions, and departments.
Through the powerful Dynamics 365 API capabilities, organizations can effortlessly link the application with their essential systems.
Dynamics 365 has an impressive array of features, including performance metric monitoring, real-time analytics, multi-channel relationship management tools, and AI-driven recommendations, setting it apart as a CRM solution with advanced capabilities not found elsewhere.
Pricing:
Professional: $65 each month per user
Enterprise: $95 per month per user
Premium: $135 per user
Microsoft Relationship Sales: $162 each month for each user
Discover the Dynamics 365 advantage. Elevate your customer experiences with seamless business solutions. Drive growth and transform your operations with Dynamics 365 CRM. Get started now!
3) Oracle NetSuite CRM
With its renowned technological significance, Oracle extends its expertise into business software. The NetSuite CRM platform offers comprehensive coverage throughout the customer lifecycle, including lead acquisition, nurturing, order fulfillment, and remarketing.
Whether your aim is cross-selling, upselling, or ensuring top-notch customer support, NetSuite CRM delivers a feature-rich solution. It seamlessly combines sales force and marketing automation with customer service management, providing businesses of all sizes with real-time, 360-degree customer insights.
Why should you go for Oracle Netsuite CRM?
NetSuite CRM streamlines automates and synchronizes customer interactions across different departments such as sales, customer service, marketing, and technical support. Its core capabilities include customer service, marketing automation, and sales force automation.
Moreover, it serves as an excellent choice for midsize e-commerce businesses seeking to gain profound insights into their customers' shopping behaviors.
Pricing:
NetSuite's CRM plans vary from $99.00 to $999.00 per month, offering a range of options to suit different business requirements.
Also, read: CRM vs CMS Comparison: An In-depth Look at Two Powerful Platforms
4) HubSpot CRM
HubSpot CRM is a powerful automation system designed to streamline deal closures, improve customer document organization, and provide robust data enrichment features.
It simplifies lead imports from emails with a single click, integrates seamlessly into existing workflows, and surpasses the effectiveness of many paid tools, setting it apart from typical free software.
HubSpot CRM is adaptable, catering to individuals and a wide range of industries, including B2B and B2C businesses, retail, accounting, real estate, and construction. It fits with different software ecosystems without necessitating process or operational changes.
Why should you go for Hubspot CRM?
HubSpot CRM offers a comprehensive solution for sales teams to efficiently organize, manage, and track contacts, fostering stronger client relationships. It's particularly beneficial for those new to CRM, offering robust email marketing capabilities.
HubSpot's free plan serves as an excellent entry point for start-ups requiring a straightforward platform for sales, marketing, and customer service.
Businesses can seamlessly scale and adapt by incorporating additional tools or transitioning to paid tiers as they become more acquainted with HubSpot.
Pricing:
HubSpot CRM provides free trial:
The monthly cost of CRM Suite Starter is $45 and is payable yearly.
The monthly cost of CRM Suite Professional is $1,600, which is invoiced annually.
The monthly cost of CRM Suite Enterprise is $4,000, which is invoiced annually.
5) Zoho CRM
Zoho CRM is a valuable tool for organizations with remote and hybrid workforces, facilitating lead generation, performance assessment, and streamlined sales processes. Notably, Zoho CRM features elements that encourage friendly competition, making it ideal for such work setups.
This platform has pipeline management, an AI-powered conversational assistant, and efficient task management. Customization is a standout attribute, allowing users to tailor Zoho CRM to their specific needs.
Additionally, the CommandCenter feature empowers users to create personalized customer journeys, while the platform's omnichannel communication support ensures seamless client interactions across various popular platforms.
Why should you go for Zoho CRM?
Zoho CRM enables businesses to facilitate healthy matches among individual sales reps or teams, regardless of their locations.
The AI-powered assistant, Zia, plays a pivotal role in lead and deal prediction, making it easier to identify potential customers ready to convert and enhancing the productivity of large sales teams by optimizing their efforts.
The sales force automation feature empowers teams to establish streamlined workflows, thereby reducing manual data entry, eliminating redundancies, and expediting the entire sales process.
Pricing:
Zoho CRM free version is also available.
The starter package is $14 per user per month, paid yearly.
The standard plan is $23 per user each month, paid yearly.
The professional package is $40 per user per month, paid yearly.
The annual cost of the enterprise plan is $52 per user per month.
6) SugarCRM
SugarCRM, an affordable and comprehensive CRM solution, provides deep insights into the customer experience, enabling the acquisition and retention of valuable client relationships.
Notably, one of SugarCRM's standout features is its robust third-party app integration capability, allowing seamless connections with a variety of preferred business applications.
SugarCRM furthermore offers cloud deployment, eliminating the complexities of maintaining an on-premise solution, and leverages AWS functionalities, including sentiment analysis and advanced search, to enrich customer relationships.
The platform places a strong emphasis on data security through robust user management and regulatory compliance.
Why should you go for SugarCRM?
SugarCRM has a remarkable feature in the form of a high user adoption rate, a critical element as the success or failure of a CRM implementation is ultimately determined by end users.
With SugarCRM, you have the freedom to utilize your preferred tools and modules to craft an enterprise-level CRM system tailored precisely to your business requirements.
This customization option empowers you to fashion personalized solutions spanning all facets of customer interaction and data management, encompassing everything from marketing automation to sales and marketing endeavors.
Pricing:
Starting monthly at $1,000 and invoiced annually is Sugar Market.
The monthly cost of Sugar Sell is $80 per user, invoiced annually.
The monthly cost of Sugar Serve is $80 per user, invoiced annually.
The monthly cost of Sugar Enterprise is $85 per user, payable annually.
Also, read: Analytical CRM: Benefits with the 10 Best Analytical CRM Tools for 2023
7) Freshsales
Unleash the potential of AI to optimize your business processes and enable meaningful customer engagement with Freshsales CRM. Its intelligent built-in tools, like Freshcaller, enable quick calling and the delivery of personalized emails tailored to your prospects' and customers' specific needs.
Freshsales, primarily employed by sales and marketing teams, stands as a robust CRM designed to streamline the growth and management of customer relationships.
Additionally, Freshsales offers supplementary business products, such as Freshteam for HR teams and Freshservice for IT service management, ensuring comprehensive support for diverse organizational requirements.
Why should you go for Freshsales?
Employ Freshsales for operations like lead scoring, comprehensive activity tracking, and more, providing you with a profound understanding of your business operations.
The platform also equips you with powerful reporting tools, enabling you to pinpoint and categorize potential leads displaying buying behaviors.
Real-time notifications and alerts are at your disposal, informing you when emails are opened or links are clicked.
Furthermore, Freshsales provides valuable insights to organizations through data-driven recommendations, suggesting the most effective next steps.
Pricing:
Growth: $15 a month per user
Pro: Each user pays $39 per month.
Enterprise: $69 for each user, every month
8) Copper CRM
Copper CRM is tailored for G-Suite users, offering seamless integration with Gmail and G-Suite applications. It automatically updates records based on Gmail conversations and synchronizes meetings with contacts.
Primarily covering small businesses, Copper's CRM is known for its capabilities in sales management and customer relationship growth. Its feature set includes email marketing, sales forecasting, and social media integration.
Why should you go for Copper CRM?
Copper CRM is an ideal cloud-based solution for businesses seeking seamless integration with Google Workspace. It allows project management within the CRM, eliminating the need for a separate project management tool.
Copper furthermore provides automatic data enrichment, improving contact information with phone numbers, email addresses, and social media profiles.
Pricing:
The basic package is $25 per user each month, paid yearly.
The annual cost of the professional plan is $59 per user each month.
The annual business plan costs $119 per user each month.
9) Monday.com
If you are looking for simplicity and top-notch performance in a cloud-based CRM, look no further than monday.com. From sales pipeline management to lead capture, customer onboarding to contact management, this platform offers comprehensive sales cycle control in one place.
Automation of repetitive sales tasks saves valuable time, and it expedites the sales hiring process by equipping your team with essential tools and resources.
Features like lead, pre-sales, and deal management optimize your sales pipeline, enabling robust business growth. Monday.com provides a holistic customer view, including their account and communication history.
Why should you go for Monday.com?
Monday.com's benefits extend to users as a comprehensive CRM. Centralizing sales and customer data enhances productivity. Integration with popular tools ensures seamless operations, and the platform facilitates centralized client communication through email integration.
One standout feature is its drag-and-drop function, providing an easy editing option for organizing leads within and between tables.
Pricing:
$12.50 to $30 a month per user
10) Pipedrive
Pipedrive is a sales and CRM platform designed by sales professionals, offering all the essential features for managing sales pipelines efficiently. Its user-friendly design and visually engaging interface make it a preferred option for those without coding expertise.
Pipedrive has a wide range of third-party integrations, collaboration tools, mobile access, and sales pipeline management. The platform also supports workflow automation, enabling users to streamline administrative tasks, create custom workflows, and implement trigger events for tasks like moving deals between pipelines.
Why should you go for Pipedrive?
Pipedrive offers tools to improve contact management. The Smart Contact Data feature enriches customer profiles with publicly available information linked to their email addresses.
Additionally, the Merge Duplicates feature ensures a well-organized contact database. Detailed reporting and dashboards provide insights into sales and revenue data, enabling managers to monitor team performance and align it with business objectives.
Pricing:
It offers Free Trial 
Essential: $14.90 per user per month 
Advanced: $27.90 per user each month 
Expert: $49.90 per user per month 
Also, read: Different Types of CRM Software Systems: Their Features & Benefits
Conclusion
Cloud-based CRM software offers a valuable resource for businesses across various industries, helping in sales tracking, prospect follow-up, and customer relationship management. These platforms come in different sizes and complexities, covering different company requirements. Large e-commerce enterprises will find Microsoft Dynamics 365 CRM beneficial, while Salesforce can greatly improve sales functions for many organizations.
It's advisable to explore a CRM system's platform through a test drive before committing. This approach allows you to assess both its appearance and performance, offering a vital opportunity to delve into CRM best practices.
While we have outlined the top 10 cloud-based CRM applications here, our strong recommendation for organizations lies with Salesforce and Microsoft Dynamics 365 CRM.
If you're seeking guidance on the best CRM solution tailored to your business, please don't hesitate to contact us for a complimentary quote. We are here to help you in making an informed choice.
Also, read: Customer Service CRM Software: Why You Need the Best Tools & Support
FAQs (Frequently Asked Questions)
1) What is a cloud-based CRM, and why is one required for your business?
A cloud-based CRM system works by securely storing and hosting data on encrypted cloud servers, accessible from anywhere with an internet connection. This valuable tool helps in customer and prospective customer recognition promotes an understanding of their preferences, anticipates their requirements, and ensures quick and effective responses to their requests. Moreover, it empowers you to systematically track, organize, and consolidate interactions with both existing and potential customers.
Additional reasons include:
– Simple to use
– Easily adaptable
– A robust relational database that enables real-time, simultaneous usage of the database by all users.
– All tools for sales, marketing, customer support, management, and reporting are included.
2) Should you purchase a CRM system or build one from scratch?
The choice between building a custom CRM system and opting for a cloud-based solution is dependent on your business's specific requirements, which can vary significantly among organizations. While the idea of a tailor-made system may appear tempting for improving revenue growth, it requires a complex and resource-intensive development process, necessitating the recruitment of skilled developers with technical expertise. Alternatively, a more cost-effective and efficient approach is to invest in a cloud-based CRM system. This option grants access to advanced features without the burden of maintenance and upgrade expenses, contributing to improved top-line growth.
3) What differentiates a cloud-based CRM from other CRMs?
off-premise storage of data, enabling these systems to operate over the internet. This web-based accessibility offers substantial flexibility, allowing business operations from various locations and times. This is increasingly pertinent in today's business landscape as many organizations adapt to remote work scenarios. Additionally, cloud-based CRMs typically present a cost-effective alternative, particularly advantageous for small businesses that may lack the resources to invest in the hardware required for on-premise CRM solutions.
4) Which cloud-based CRM program is the best?
Determining the #1 Cloud-based CRM software depends upon your particular business requirements. For small to medium-sized B2B enterprises seeking user-friendly cloud CRM, Salesflare takes the top spot. If market share is the primary consideration, Salesforce ranks as the #1 CRM software. However, identifying the best CRM software worldwide hinges on the specific needs of your business. Prominent CRM options encompass Salesforce, Microsoft Dynamic CRM, Pipedrive, and Zoho CRM. Evaluating factors such as features, scalability, integration capabilities, and pricing is essential to pinpoint the optimal solution for your organization.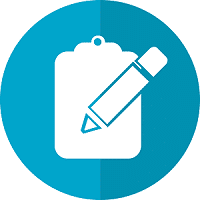 Do you want to implement a CRM system within your organization? Connect with our CRM Experts today!