Over many decades the total time spent on production has decreased. From manual to automation the transition has helped industries to ease out their output and work process. The overall productivity is hugely impacted by the hours spent on planning and implementation. Business Process Automation came into existence to eliminate tedious time-consuming work processes.  
By 2024, the market for workflow automation and related technologies is expected to expand by 20% annually and reach $5 billion USD. 
Nonetheless, there are still many businesses that are unaware of the simplified new technological approaches. It helps to improve task management and simplify steps and time. There is a repetitive and tedious procedure for the same task. Filling out hundreds of the same applications or entries is not helpful for the business.  
What is Business Process Automation? 
The automated management of complex business functions and processes that go beyond ordinary data manipulation and record-keeping tasks is known as Business Process Automation. It helps businesses to simplify their processes and overall task management.  
A company can recover control over business processes, enhance communication, increase customer happiness, and lessen confusion by implementing a reusable and expandable business automation approach. All these features can easily be attained by business process automation.  
31% of surveyed businesses have fully automated at least one function. 
Examples of Business Process Automation 
Copy Infographic
1. To manage order purchasing
Requesting for order purchase is one of the common business processes. Employees always track down one or more supervisors for signatures in traditional inefficient processes.
Purchase order requests are automatically routed to the appropriate party for review with process automation.
Notifications and reminders are also available, as is the ability to track requests and create audit trails by storing completed purchase orders. 
2. Operational management made easier
Business process automation allows organizations to easily keep track of their operations while also designing, testing, and implementing efficient workflows.
An intuitive dashboard provides a high-level overview of open tasks and projects, allowing potential bottlenecks to be identified before they impede productivity. 
3. Convenient Supplier Chain Management
Process automation helps to facilitate communication between suppliers, distributors, and customers. It eliminates manual tasks like tracking order status, managing inventory, and providing customer service.
Organizations can handle orders more quickly, boost productivity, and deliver top-notch customer service. 
4. Continuous assistance to consumers
Many businesses are using automation tools like Chatbot to provide round-the-clock help as they look to improve the customer experience.
Artificial intelligence (AI), machine learning, and natural language processing are all used by Chatbots, which are computer programs, to process human interactions.
Offer round-the-clock assistance to customers via chatbots.  
5. Ease out the auditing
Auditing is considered one of the most time-consuming and exerting tasks. In any organization, employees spend most of their time auditing.
Through automating business processes, companies can smoothly manage auditing tasks. Not only does it help to get valuable insights, but it also saves a lot of resources.  
6. Ticket Automation  
With ticket automation, organizations can easily manage support requests while saving time and money.
Process automation software tracks and assigns requests, automatically notifies users of deadlines and keeps thorough logs and records.
Stakeholders spend more time on high-value tasks and less time on low-value chores like assigning work and following up. 
7. For Claim Processing  
Automation is used by insurance companies to handle and process a large volume of claims. Numerous crucial purposes are served by automation solutions.
These include activities including accepting claims, determining damages, notifying parties of settlements, and processing payments.
Through the extraction and analysis of previously inaccessible unstructured data sources, insurance companies can also obtain significant insights through business process automation. 
8. Management of employee requests for leave  
Employee leave and vacation requests are often processed and tracked manually, taking a lot of time.
Through automation, a worker can electronically submit a request through a web-based solution, which is then forwarded to his or her supervisor for approval.
Employees can also quickly examine their leave allowances and keep track of pending requests. 
9. Employee Analysis & Retention 
In different organizations, business process automation allows the ability to gather and analyze critical employee performance indicators. Organizations can increase worker productivity and job satisfaction by using this data.
In addition, giving your staff access to automation solutions like employee help desk support guarantees they have what they need to succeed. 
No matter how careful we are most of the time, accidents can happen at any time. The human error that causes so many inefficiencies in your organization is eliminated by automation.
You may expect consistent results because it standardizes your work procedures and increases the predictability of operations. The trust of your clients is fostered by automation consistency.
10. For the Hiring & Onboarding Process 
To find the best suitable match for your organization's profile, the HR board takes a lot of time to pick and analyze each candidate.
It takes a short period to finalize a new employee for your firm via the business automation process. It scrutinizes the complete set of skills of the candidate and mindfully compares each candidate.
But once the candidate has been selected, the next step involves channelizing a similar onboarding process for candidates.  
Business process automation helps to conduct the complete employee onboarding process.   
Also, read: Top 5 Field Service Automation Software to Accelerate Field Service
Why put business process automation into practice?
Business process automation consists of several benefits in practice if implied. 
Let us discuss each in detail: 
Simplification of tasks
Once the data is categorized or reviewed with the help of automation software, the whole task-conducting process becomes easier. Utilization of time and workforce reductions which directly improves productivity.  
More than 80% of corporate executives said they were speeding up work process automation and expanding their use of remote workers. 
Increased revenue generation
Even while normal everyday operations are vital for every business to run, they do not add value for clients. Consequently, the traditional workforce utilized for these operations results in a loss of revenue.
Businesses can boost their profitability with business process automation by converting routine jobs to automation and spending more time on customer-centric benefits.  
You can check our Dynamics 365 services; we have helped numerous businesses increase their revenues significantly by adding digital intelligence to their customer engagement.
Since 85 % of data is unstructured, workflow automation is critical for a business to save time and minimize mistakes. 
Also, read: What is Workflow Automation? And top Workflow Software for 2023
Error elimination 
Do you know according to statistics one of the most time-consuming tasks involves error generation as well as elimination? No matter how skilled or proficient one is, making mistakes is quite inevitable.     
Employee satisfaction is influenced by the automation of tasks. How? When manual repetitive tasks are excluded from the work process it boosts productivity, employees become more dedicated toward customers and are proven to be much more sorted and happier.  
By the end of 2022, humans will account for 58% of all work, with machines managing the remaining 42%. 
Work monotony breaks boredom and challenges the employee to serve in different areas. Now the question arises of how to start business process automation.
There are several different types of tasks in different areas of the work process which require automation procedures. But how to select which service to first opt for and which to keep for later?  
We have prepared a thorough breakdown of a step-by-step guide to help you to understand business process automation better.  
These Steps might help you learn what custom automation implementation entails when you collaborate with a group to develop a special software program to meet the specific requirements of your firm.
During the initial meeting, goals are decided upon, and the project's scope is set. This provides the team with an opportunity to grasp exactly what tasks are involved, who is responsible for them, and when and how they should be completed.   
As you and your team work together to create a requirements document, you start documenting all business procedures and data flows across the whole firm. To prevent any steps from being skipped, this helps establish goals precisely. The stakeholders examine the document during this step to confirm that it accurately outlines the system's requirements. After the requirements have been agreed upon, a project estimate can be given.    
Using the automated software development process, the system specification is used to build a project plan that divides the project into smaller, more manageable portions known as "sprints." Typically, these sprints should last two weeks apiece, with all findings being evaluated in stages.    
Once the project starts, there is constant email exchange and online conference use of Zoom, GoToMeeting, and Microsoft Teams to address any programming-related queries. The development team might present the current state of the project during these meetings and solicit client input. Additionally, this enables the client to alter the specifications to guarantee that the application satisfies or exceeds their ideal scenario for the solution.    
The development team should involve the client frequently and proactively. The client will have to run tests often and input actual data into the program. This gives the client time to identify issues while also assisting the team in understanding back-end trouble spots. Customer engagement is vital because system problems are less expensive to fix the earlier, they are discovered.    
Extensive testing must be completed prior to going online. The program is often released to certain user groups for live testing in a production environment. Spend time on training to ensure that every employee is aware of and comprehends the new system. The key is to account for a transitional period for the new program. The program can go live and be utilized by the entire company once all functionality has been approved.    
Ongoing support makes sure everything is functioning properly and helps to integrate new features. When a new system is implemented, it is common for users to produce a ton of suggestions for how to make it even better. 
Also, read: Salesforce Robotic Process Automation, AI Capabilities to Einstein Automate
 Business process automation by Industry
We have laid down the importance of business process automation in detail. All the factors which get influenced by the automation process. Domains that are beneficial if automation process is implemented. Now let us discuss automating the business process in detail. 
1. Business process automation for the public sector 
Every day, we all are connected and impacted by government services. Additionally, cities, organizations, and individuals save time and money when functions like tax collection and license issuance are expedited.
Business process automation helps in the management of repetitive tasks, together with a reduction in paperwork and manual input, and can help to improve anything from public safety to the hiring of top talent. Automation will produce significant cost savings, increased trust in the government, and modern services. 
Areas where business process automation can be implemented: 
Unemployment Claims Management 
This helps to streamline the application and verification processes for applicants to get assistance so that claims are processed more quickly and accurately. 
Grant Management 
Automate the collection and organization of applicant data to make it simple to review applications and award funding. 
Permit Management 
Permit applications are examined, tracked, and processed from submission through inspection and execution. 
2. Business process automation for professional services 
PSOs (Professional Services Organizations) are dedicated to completing projects on schedule, according to specifications, and within budget. Modern pricing and invoicing structures offer more stable income streams, but they also make the quote-to-cash cycle more complex.  
Over 100 million employees may change careers by 2030 due to factors such as remote work, e-commerce, and further automation.
By automating operations, you can support your consultants in streamlining project management, billing, staffing, and compliance requirements. You can also connect teams from different parts of the organization to assist them to meet deadlines by automating processes to improve communication. 
Our Salesforce development Services can help you integrate all teams and technologies on a single platform, making seamless employee interactions with the customers for better results.
Looking for Salesforce consulting & Implementation Services
Send us your requirements, we will get back to you with a quote
Client Onboarding 
A systematic approach of automation assists to increase new client projects, staffed and commencing rapidly.  
Account Management 
Manage finance better, upsell and cross-sell opportunities 
Quality Management 
You should never ignore the importance of customer experience. Keeping quality services in mind is of utmost importance. 
Also, read: CRM and Marketing Automation for Small Businesses: Benefits and Implementation
3. Business process automation for financial services
The exchange and management of currency change quite rapidly. Additionally, as increased items become digital, customers now expect quick, high-quality service. Employees must continually handle security and compliance regulations while working to create a secure future for their clients. 
Financial services processes suggested for automation
Client Onboarding 
Simplify the forms and data input to swiftly set up new clients. 
Origin Integration  
Incorporate data sources for teams to handle multiple applications simultaneously and increase accuracy. 
Investment & Asset Management 
Provide advisors access to all client data points so they can quickly build an investment plan. 
4. Business process automation for Insurance 
One of the most unpredictable things which exist is life! To give clients stability and financial security during challenging times, agents must respond promptly. By automating routine procedures and streamlining data sources, you can assist them in concentrating on the most urgent needs of your consumers. 
Areas where business process automation can be implemented: 
Claims Management 
Streamline how your team review, validate, and process compensation claims. 
Policy Management 
Streamline the process of creating quotes, renewing policies, and preparing loss run reports.  
Also, read: What is Salesforce Pardot? B2B marketing automation by Salesforce
5. Business process automation for the Retail Industry  
Wonderful experience for customers ensures beneficial results. Retailers should always enhance the customer experience, draw in new clients, and provide sales staff with automated technologies.
The correct automation technologies can assist businesses in better and more rapidly satisfying the needs of customers, from quick and simple inventory tracking to swift processing of purchases and refunds. 
Retail processes for business process automation:
Authorization for the return of merchandise  
Returns must be handled efficiently to maintain customer satisfaction and inventory correctness. 
Order Fulfilment 
Proper delivery for the customers through an efficient procedure.  
Food Delivery Management 
Deliver a flawless, error-free, digital takeout experience and cut down on the amount of time customers spend close to other customers and restaurant workers. 
80% of marketers saw an increase in the number of leads after using marketing automation software. 
Also, read: Top Salesforce Automation Tools to Help Your Business Grow
6. Business process automation for IT teams 
In an increasingly hybrid workplace the people, systems, data, and devices of a corporation are dispersed across several locations. Furthermore, IT is under increased pressure to create, implement, and maintain all the services required to keep the company operating. 
Automate repetitive, everyday IT procedures to assist your operations and customer service teams in resolving support tickets more quickly. Employees, support teams, and the entire IT organization benefit because they can concentrate on more important duties.  Salesforce can help you manage your task and help customers.
IT processes suitable for automation: 
Ticket management 
Allow your IT operations teams and help desk staff to navigate events and find solutions more quickly. To handle grievances, issues, and compliance requirements, streamline tasks, and communicate with Marketing and Legal teams. 
Help Desk Support 
Give employees automated self-service channels for troubleshooting and technical support to decrease the time taking process of resolving tickets by the dedicated executive.  
IT Asset Management 
Manage & streamline the tracking, deployment, maintenance, upgrading, and disposal of IT assets inside your company. 
7. Business process automation for service teams
For ongoing customer retention, create a great customer experience. According to well-recognized behavioral observations, customers will decide not to purchase from a company again when they suffer extended wait periods.
Automating procedures that result in quicker, more efficient service will assist your staff in resolving difficulties and providing wonderful customer experiences.  
Automation process recommended for Service Teams  
Customer Case Management 
Integrate the routing, problem-solving, and issue-reporting processes used by agents. Consistency should be ensured in the handling of returns, refunds, and escalation across numerous departments and levels of approval. 
Dispute Resolution 
Ensure smooth transitions between expert roles like disputants, mediators, and testifiers in more complex situations. 
Incident Management 
Make it simple for Operations, Engineering, Marketing, and Legal to investigate, correct, and respond to events. Make sure you answer consumer issues and complaints while adhering to compliance guidelines.    
Also, read: Sales and Marketing Integration with Digital Automation
8. Business process automation for HR teams 
Due to intense competition, keeping current customers happy while also acquiring new ones is a constant challenge. The HR team's responsibility is to provide superior employee experience. You manage a tremendous quantity of data about people and processes while doing this. 
Survey results show that one in ten business leaders agree that automation will make hiring easier. 
Process Automation directly impacts employees' satisfaction as well as overall task procedure, such as vacation requests, health insurance claims, and onboarding and training procedures. Encourage workers to spend their time on more fulfilling jobs they enjoy doing to increase productivity and staff morale. 
HR processes suggested for automation 
Employee Onboarding process  
Make the whole employee firm leaving timeline a smooth and legal process. Streamline the processes for finding, preparing, integrating, and training new hires. 
New Hire Management 
Optimize the processes used to advertise vacant positions, manage applications, interview, follow up with, and make offers to candidates. 
Leave Request Management 
Give employees self-service options to submit a leave of absence request. 
9. Business process automation for Sales Teams 
One characteristic of effective sales teams is their quick response to the demands of both current and potential clients. When repetitious tasks are streamlined, this is more easily performed. Your representatives will be able to respond swiftly to consumers' demands, whether it be for a quote, a proposal, or a new contract, and they will close sales more quickly. 
50% of sales time is wasted on unproductive prospecting. 
In fact, top sales firms are more likely to automate manual, time-consuming procedures so that sales representatives have more time for productive customer engagement. 
Sales processes for automation: 
Sales Process 
Increase the speed at which leads become prospects and then customers. It is possible to speed up the generation of quotations and proposals while streamlining lead qualification and prospecting. 
Account Management 
Improve the customer relationship by giving your reps more time to engage in higher-value interactions. Automate manual data entry so reps leave meetings with clear actions — not more repetitive work. 
Customer Onboarding 
Get customers up and functioning efficiently. Develop a standardized procedure to begin providing services, billing, and support. 
Also, read: Model-Based Testing: The new era of Software Automation
10. Business process automation for Marketing Teams 
It is estimated that global marketing automation sales will reach USD 8.42 billion in 2027, according to Research and Markets.    
Your staff will need to spend less time looking for items and more time analyzing and responding to consumer feedback, competition intelligence, and market research. Your marketing staff and your campaigns will prosper in this way.  
63% of marketers expect to increase their marketing automation spending soon. 
Automate routine, manual procedures to assist your team in developing responsive, effective marketing. You will quicken procedures and begin producing high-quality leads and brand recognition more quickly. 
With our Salesforce Marketing Cloud consultants and specialists, you can use the Marketing Cloud Connect platform to help customers improve their marketing effectiveness, generate high-quality sales-ready leads, and boost the ROI (return on investment).
Looking for Salesforce Cloud Services
Send us your requirements, we will get back to you with a quote
According to Nucleus Research, automating marketing workflows drive a 14.5% increase in sales productivity and a 12.2% reduction in marketing overhead overall. 
Areas for marketing teams for business process automation:
Lead Generation 
Identify, engage, and effectively track the conversion of leads into customers. 
Campaign Marketing 
Information should be located to enable decisionmakers to schedule communications, track response rates, personalize messages, and segment audiences. 
Success might not be assured just by signing up for a business process automation platform. You must develop a practical, comprehensive plan if you want to automate your business processes.  
Important points to remember: 
Have a clear grasp of the duties that are involved, who is responsible for them, and when they are to be completed before you begin. 
When automating a business process, make sure your goals are well-defined. This will expedite course correction and save a lot of time. 
Utilizing a progressive strategy, measure the outcomes. When results take time to appear, many firms get unsatisfied. 
Provide time for the staff to finish their training and allow a transitional period.  
Consider the long term to provide a reliable return on investment. Use ready-made solutions where they are available. 
Also, read: How purchase order automation can increase your revenue in 2021
Frequently Asked Questions
Q.
What are the common business processes to be automated?
Some commonly automated processes in organizations are: 
– E-mail and push notifications  
– Helpdesk support  
– Creating customer case studies  
– Data aggregation and migration  
– Backup and restoration  
Q. Why is automation testing important?
Automated testing saves time and money since it is expensive and time-consuming to repeat these tests manually. Automated tests are quicker than manual tests and run repeatedly without incurring additional costs after they have been created. With automated software testing, repetitive tests can be completed in hours rather than days.  
Q. Is the Business automation process reliable?
It is important to choose a trustworthy source to work with. Automation and outsourcing, when managed properly, can aid in boosting security. However, it is undeniably true that automation allows access to more people to some sensitive data or confidential business data.  
Q. How is Business process automation related to application development?
Business Automation Processes can amplify web development practices. You can boost up the entire process by automation while developing a custom application. Conventional methods are slow, expensive, and time taking. Process automation's relatability helps to bring concepts into production on time.   
Q. What are the possible drawbacks of the Business Automation Process?
Automation is a revolutionizing process of technological advancement. There are almost minimum drawbacks to it, yet there are a few points to keep in mind. These are like process automation cannot reason or make decisions like a human can, thus if it is used improperly, it may have the opposite effect from what was intended. Also, excessively using automated services, such as automating customer service operations excessively, can lead to oversights, errors, or poor customer experience.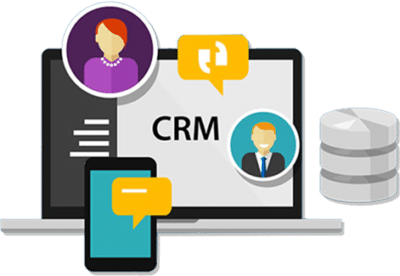 If you are new to automation and confused about Workflow or Process Builder. Need not to worry, we have got you all covered. Talk to our experts and clear all the cloudy thoughts about automation.