---
The B2B eCommerce implies online order transactions between businesses, and it is evolving at a faster pace with buyers having high expectations. B2B eCommerce helps improve selling efficiency for manufacturers, wholesalers, distributors, and other types of B2B sellers.
It is not that simple every time to replace or say goodbye to an e-commerce system that you have been using for a long period. But, if that system becomes challenging to navigate, expensive to maintain, and not capable to help your consumers well, then it's time to introduce a modern or improved e-commerce system or integrate your B2B system with some additional software to increase its capabilities and performance
As today more transactions are occurring in B2B eCommerce mode, so businesses need access to devise their B2B commerce solutions in a way that easily manages their sales processes. While handling a complicated operation with many sales reps and complicated pricing structures it is a must-have to implement a CPQ (Configure, Price & Quote) and B2B commerce, further integrating it with your billing system to avoid any complex situation. A lot of businesses today are adopting this solution, also Salesforce has placed itself as a leading solution provider in the B2B commerce segments.
Here in this post, we will understand how to strengthen your B2B commerce experience with CPQ and learn how integrating with configure price quote (CPQ) system can increase accuracy and efficiency throughout the B2B selling process and create a seamless experience for both your internal and external users.
Also, read: Sales and Marketing Integration with Digital Automation
What is CPQ?
Different complicated products and large catalogues in the B2B industry can make providing a quote a long process, often creating inaccurate product quotes and configurations. So there arises a need to link B2B commerce with CPQ. CPQ – Configure, Price, Quote Software is a sales tool for organizations to deliver exact pricing with any provided complex and configurable product.
This solution can place you apart from the competition with its capability to provide reliable, accurate, and configurable quotes in real-time. CPQ applications have several benefits as they consider optional features, quantities, customizations, and discounts, enabling sales reps to quote prices instantly and accurately.
Configurations and Quotes provided by CPQ software are automated as per a pre-programmed set of rules, assuring error-free pricing that considers quantities, discounts, various revenue types, and incompatibilities.
When CPQ is accurately deployed used, it can bring in the following as reported by users:
Up to 10 times faster quote generation
95% decrease in approval time
Two times faster moving from quote to cash
About 30% quicker ramp for new reps
Significant reduction in configuration and pricing errors
CPQ adoption is increasing as businesses today understand the true benefits of utilizing it in combination with their ERP and CRM systems.
Also, read: Salesforce security: the guide to keeping your business and customer data safe
How do B2B commerce and CPQ systems work together?
Now, let us first discuss, what is Business-to-business (B2B) integration? It is defined as the automation of business processes and communication between two or more organizations.
It empowers them to operate and sell more efficiently with their consumers, suppliers, and business associates by automating essential business processes.
B2B integration software offers the architecture required to digitize data and information, and then quickly routing it through an organization's selling ecosystem.
A CPQ system owns and executes the business rules to approve a bill of material (BOM) and gives users the interface to configure the choices efficiently without errors.
CPQ systems execute these rules efficiently and accurately, therefore, integrating your CPQ system with your B2B commerce can bring in great results.
Depending on your integration approach, you can either sync the important consumer information with the CPQ system or extract the information and data in real-time through the integration.
The consumer information is further leveraged inside the CPQ system to handle additional rules throughout the quote and product configuration process, which also includes pricing segmentation.
Also, read: How to go about Salesforce outsourcing with minimal risks for your business
Advantages of B2B commerce and CPQ systems when working together:
The new CPQ B2B Commerce Cloud Connector brings the automated processes to the next level, as it enables you to utilize one single data model and pricing engine.
1) Synchronization of products and pricing
2) Improved Consumer experience
3) Uniformity of pricing
4) Unified orders
Why you should integrate B2B commerce and CPQ – the need for integration:
It does not matter whatever technology challenges and difficulties your business is going through, a CPQ solution seamlessly integrates inside your existing systems and delivers clarifications, value, and more.
1) Inaccurate Pricing and Discounts
Inaccurate pricing work as a loss for both – your business and your customers. It can either lead to lost sales, disappointing customer experience, and dissatisfaction or can also lead to abrasion of margins.
Incorrect pricing of an order may lead your clients to look to your competition for more economical prices which is an overall negative consumer experience, and you end up losing a customer plus the revenue.
CPQ solutions not only assure that the pricing is correct but additionally control the discounts that can also be implemented. This confirms that the pricing approval is made by the appropriate person within the organization.
2) Complex Products
For businesses with complex customizable products, sales reps can have trouble quoting the right product, plus the rules of configuration for these products can be challenging to manage.
You should understand that it is time for you to look for a solution that not only makes the rules and validation while creating the configured product but additionally helps lead the user throughout the product selection with an easy-to-use interface.
You can resolve this problem by utilizing a CPQ with intelligent inventory data management and a user-friendly interface.
3) Wasted Resources and Time
There is always an opportunity to up-sell or cross-sell other products in a sales cycle. As the volume and complexity of the products grow, it becomes possible for any salesperson to understand all the opportunities as they sell.
Following and tracing all the complicated factors that go into price configuration is not only challenging to do manually but also time intensive. Rather than manually calculating prices with the help of team members, a CPQ system utilizes your set inputs and workflows to produce effective prices and empower your employees to concentrate more on pressing matters.
4) The Customer Experience
You can have lost opportunity due to the failure to satisfy the response deadlines. Modern and advanced B2B buyers of today need immediate results and solutions to their questions just like today's B2C consumers.
If you have your quoting cycle time larger than what is needed to win the sales cycle, it is a definite sign that you lack a CPQ solution. Instead of selecting variables, submitting a quote request, and waiting for a delegate from your business to call with an answer, you can utilize a CPQ system to give an instant answer and a seamless consumer experience.
Also, read: How to configure Quotes faster: 7 productivity hacks for Salespeople
Conclusion
B2B commerce and CPQ in Salesforce can serve as the most suitable combination together. All the challenges businesses encounter concerning sales and consumer management can be easily taken care of with the help of CPQ and B2B Commerce.
They leverage technology to help businesses cater to customer requirements and enhance the consumer experience by offering personalization, supporting sales teams with insights, and producing faster quotes plus error-free pricing.
A CPQ solution can seamlessly integrate into your existing systems to present value, such as a product information management (PIM) system, an enterprise resource planning (ERP) platform, and more.
After deployment, CPQ needs to be implemented with lots of support and training for the sales team, who can understand and learn how to manage CPQ for cross-selling and upselling. If implemented accurately, CPQ helps sales save time, improve quote accuracy, and accomplish bigger deals.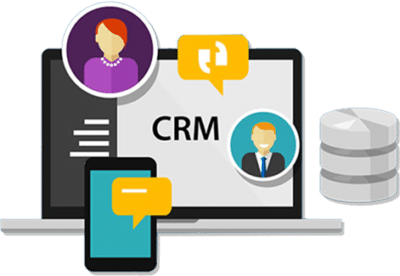 If you are new to automation and confused about Workflow or Process Builder. Need not to worry, we have got you all covered. Talk to our experts and clear all the cloudy thoughts about automation.