Having an online presence for your business is a necessity in 2023. Understanding customer needs and constantly enhancing user experience will help you assist and grow better. Therefore, having a CMS for business website is like a boon. It helps to manage and simplify your work process efficiently.
Let us understand how businesses can effectively grow using CMS in the right manner. We are going to discuss in detail all the important points related to CMS.
What is Content Management System?
A content management system (CMS) is software that enables non-techies to produce, administer, and edit content on websites. In other words, a CMS enables you to create a website without having to learn how to code or even write any original code.
There are multiple benefits of having a CMS. You can manage all of the basic tasks easily with super smooth functions. You can manage your time effectively and need not worry that you need to strategize your time effectively for simpler activities. This allows you to focus on more user-facing aspects of your website.
Importance of CMS for business website
Simplify the writing process for your website content to make it more accessible to your audience.
Regularly update your website remotely to maintain its 'look and feel.'
Create a customized website that caters to your company's specific needs.
Train non-technical personnel to make changes to the website, reducing the need for expensive web developers or webmasters.
Reduce website upkeep expenses by implementing non-technical personnel to make content upgrades.
Connect your website to other enterprise applications, such as asset and customer management tools, to increase efficiency.
Content can be archived for future reference.
Use adaptive marketing techniques to boost revenue and enhance user experience.
Optimize your website and content for search engines and mobile devices, ensuring maximum reach and accessibility.
Also, read: The Future of Web Development: Emerging Trends for Business
What are the benefits of CMS for business Website?
There are variations among CMS platforms. Others concentrate more emphasis on search engine optimization, while some CMS are excellent at publishing and content production. As a result, while choosing a CMS for business website, you should consider its features and how they might be of use to you.
Let's discuss a few advantages of implementing content management systems and how they assist your website get more traffic:
Copy Infographic
1. User-friendly
Everyone dislikes the kind of software that is difficult to use and navigate. You've probably encountered this before when you upgraded your computer's software or purchased a new gadget. In fact, there are some applications that you might prefer not to use at all if you could avoid it.
If something is difficult to use, it will be a waste of time to try to figure it out and make educated guesses about how it operates. Software that is somewhat easy to use and doesn't require much technical knowledge is what we seek. This is one of the main selling aspects of the majority of CMS platforms.
2. Easy quick customizations
With loads of functionalities, you can easily manage your website. You can include pictures, and videos, and change the color of the font and also the size. In short, you can easily edit and customize most content as per your convenience and choices.
Each individual has a different vision board for their website. With the help of CMS, you can fulfill your story through different customization. It helps you to create your unique individuality. It also gives you space to create something new.
Also, read: How to Choose the Right Web Development Partner for Your Business?
3. Content Collaboration
Let's focus now on the marketing aspect of the situation. Workflows that coordinate cross-team cooperation with content publication endpoints and scheduling are what your content department desires. Workflows that support each stage of your content development are necessary for facilitating production.
And if different digital platforms require different workflows for their content, no big deal. Workflows can be created for any kind of content generation procedure that your company needs. Best feature? Because workflows are adaptable and configurable, procedures can change as your organization does.
4. Smooth Content Scheduling
In the beginning, you'll probably write most, if not all, of the content for your website. But that cannot be sustained over the long term. If you stick with the same approach as your business expands, it will be difficult for you to meet the rising need for content.
With the help of a CMS, multiple people can collaborate on a single piece of content with ease. On all of your content, you can create and work together. For instance, the writer could write the article while the graphic designer added the images. The editor or content manager can post it on the website after ensuring that it is consistent with the brand.
Using your content management system (CMS), you can define the user roles and permissions for a group of your employees who need access to your website. By doing this, they are stopped from unintentionally changing things.
Also, read: 10 Web Development Best Practices for Successful Business Websites
5. Multichannel delivery
Publishing information just on websites and mobile devices is no longer sufficient. Content delivery across mediums has become crucial. You must deliver content in all the digital formats that your customers require, and you must be ready to deliver it through any unanticipated future channels.
To accomplish that omnichannel experience, you must connect content and experiences across channels. This entails distributing brand-consistent content through both traditional and emerging media. They plan to deliver multichannel experiences in this way.
The days of producing content in one method, then adapting it for use across other digital mediums, are long gone. Now, you may create content in one place and send it to all required places.
6. Attractive Installations and Upgrades
Any business you work in will benefit from updating your website's content to match current industry trends. Your website should immediately adapt new technologies or products as they are released to seize the chance and remain relevant.
You can stop waiting for your web developer or admin to update the website with the help of CMS software. You can rapidly edit your content and immediately post it.
You can see the most recent material in real time because all the changes are made to the website with just one button click.
By doing this, you can guarantee that the content on your website is constantly updated and fresh.
Also, read: Top Web Development Challenges and Solutions
7. Enhanced Security
As the dependability of the web increases, the chances of data breaches are higher than ever. Businesses are 100% operating all the functions on the web, including information as well as transaction. The chances of losing your data are at stake at all times.
It is immensely important to choose a CMS that has strict security rules and prioritizes data security. CMS comes with strong encryption to protect data and prevent data breaches.
8. Powerful analytics
Content cannot be set once and forgotten. Based on how consumers interact (or don't interact) with it, it should change. In this situation, analytics are useful.
Analyze the performance of your content, do A/B testing, and find out what draws visitors and what doesn't. Afterward, create material based on those findings.
Analytics, whether straightforward or intricate, are the foundation of your company's content progression. The ability to track metrics embedded within a CMS is a major advantage.
9. Inherent search engine optimization
When it comes to search results for your content, Google continues to rule. Because SEO is integrated into a strong CMS, you can deploy your content with confidence knowing it will have a chance to succeed organically.
You require SEO optimization to drive your content to the top of the SERPs, including site speed, keyword ranking, sitemaps, internal search, and language management. It's time to make your material relevant to search engines after creating pertinent, customized content for your audience.
Additionally, these add-ons and tools are routinely updated to reflect any adjustments made to search engine algorithms that can affect your ranking. By doing this, your website is always optimized, independent of upgrades or modifications.
Also, read: Top Web app development frameworks for 2023
10. Accessibility
Select a cloud-based CMS so you may use it from any location at any time as long as you have an internet connection. You and your team can operate remotely from any location with the help of this accessibility.
This eliminates the constraint of place or time. No matter where you are, your work won't be hampered as long as you have access to smooth internet.
Now whether you are in a remote area in the lap of nature or you are in a busy crowded place. You can smoothly complete your work with the help of a CMS system.
11. Mobile Friendly
Since mobile usage has long outpaced desktop usage, mobile websites are given more preference by search engines like Google. This implies that you must ensure that your website functions quickly and looks excellent on mobile devices.
Make sure the website loads quickly and looks good on mobile devices. The advantage of CMS is that the majority of them are designed to be mobile-friendly soon after installation. However, you should confirm that the software's themes, plugins, and add-ons are appropriate for devices with smaller screens.
The majority of content management systems are responsive right out of the box. The plug-ins, themes, and add-ons you use, though, must be compatible with mobile devices as well.
Also, read: Top Web App Development Mistakes to avoid in 2023
12. Omnichannel Distribution
It is an enormous waste of resources to publish your material on just one channel. You can use different platforms to spread your material out and increase engagement instead of concentrating on one channel. You will be able to reach more people the more platforms you post on. Just be certain that the platform is used by your target demographic.
When working with many distribution channels, you want to design content campaigns that are specific to each one. You can't just produce one piece of content and distribute it everywhere. That would be pointless. On your website, you can write blog entries that can then be used to make social media updates.
The next step is to promote your content via email campaigns and newsletters. This allows you to have plenty of opportunities to grow and provide better outcomes.
13. The affordable and cost-effective way
You cannot avoid spending money on content management, whether it is due to the cost of the platform, the length of the implementation process, or something in between. Any way you look at it, the cost is justified, especially since a CMS is necessary to receive any of the aforementioned advantages.
In the end, a CMS will increase your revenue. And managing content today is crucial to building, maintaining, and growing your business since it affects the consumer experience. The ROI you'll experience in the future will satisfy you.
14. No code software
CMS provides a wholesome experience; it doesn't require a burden to learn specific codes or systems to operate it. CMS is pretty much an easy game, it's all what you see, and it is actually what it is. One can easily navigate the functions and conduct tasks.
Also, read: How much does an E-Commerce website cost in 2023?
The challenges with CMS
Despite its many advantages, there are a few typical issues to consider when choosing the right CMS for you. For instance, there can be unanticipated expenses (including those associated with setup, modification, support, or training), and certain types of CMS might require a lot of server resources.
To make sure your software is secure, you must regularly apply upgrades and fixes. It's difficult to switch platforms or export data, making it difficult to remain dependent on a single supplier.
Final words
A growing business means users must find your platform easy to access and explore too. Now if your CMS fulfills all of the above points mentioned, it ensures success for your business. Content Management System (CMS) provides numerous benefits for business websites, including simplifying the content creation process, improving website management, reducing web development costs, optimizing content for search engines, and increasing efficiency.
With its user-friendly interface, built-in tutorials, and customer support, a CMS makes it easy for businesses to manage their website content effectively and efficiently. As businesses continue to rely on digital platforms to engage with their customers, using a CMS for website management is becoming increasingly essential to stay competitive in today's digital age.
Also, read: The Ultimate Website Maintenance Checklist for Businesses
Frequently Asked Questions:
Q. What is a Content Management System (CMS) and how does it benefit our business website?
A CMS is a platform that allows you to create, manage, and publish digital content on your website easily. It benefits your business by streamlining the content creation process and making it more efficient. 
Q. How does a CMS help us manage our website content more effectively?
With a CMS, you can easily create and edit content, manage user access and permissions, and collaborate with others on content creation. This helps you manage your website content more effectively and efficiently. 
Q. What are the cost benefits of using a CMS for business website?
Using a CMS can reduce the cost of web development and maintenance. It allows non-technical users to make changes and updates to the website, reducing the need for expensive web developers. 
Q. Can a CMS help us improve our website's search engine rankings?
Yes, a CMS can help improve your website's search engine rankings by allowing you to optimize your content for search engines. It also allows you to easily manage and update your website's metadata, which is crucial for search engine optimization. 
Q. Is it difficult to learn and use a CMS for business website?
Most CMS platforms are user-friendly and easy to learn. They come with built-in tutorials, guides, and documentation to help you get started. Additionally, many CMS platforms offer customer support to help you with any questions or issues that you may encounter.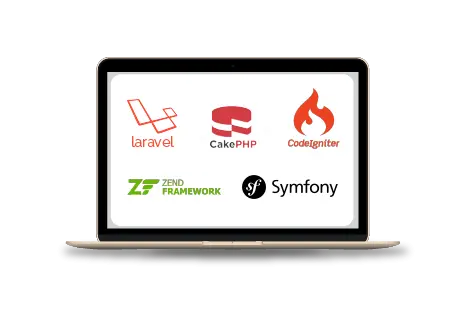 Are you looking for a reliable software development company? Our highly skilled software developers enables us to deliver result oriented software development services. Contact our team to understand, how we can help you in achieving your business goals.