Zoho CRM is a cloud-based, on-demand integrated customer relationship management software that efficiently manages your critical customer relation while catering to the requirements of businesses and enterprises of all types and sizes. This CRM helps in streamlining and automating your sales, marketing, and also provides other additional support from a single platform. 
As compared to other CRM software, Zoho is an excellent choice for different businesses of any size. Different businesses all over the world today employ Zoho CRM to maximize team productivity and develop a long-lasting customer relationship.
Zoho has an intuitive design, adequate power, and a substantial variety of features, with the capability of third-party integration. Zoho does not lack features, it also has omnichannel support for phone, live chat, email, social media, and in-person meetings. 
Zoho Outlook integration
If you have a question in mind that whether Zoho would integrate with Microsoft Outlook? The answer to Zoho Outlook integration is "Yes". Zoho has a Microsoft Outlook plug-in for both Mac and Windows users. You can sync contacts, events, and automate different tasks with Outlook through Zoho CRM.
Zoho CRM can be efficiently used for managing your sales cycle. It is unquestionably an exceptional tool for streamlining your organization's sales with advanced sales force automation features such as account management, lead management, etc, at competitive pricing.
This helps you make more reliable decisions and easily close more deals, by having a 360-degree view of your entire pipeline and sales cycle. 
If you are using Microsoft Outlook for maintaining customer communication, it's surely an excellent option to sync all those email conversations in Zoho CRM.
You can have a complete system to track all communication with a customer or prospect. If any prospect reaches you even after a year, you can quickly identify what you had last talked with him/her.
Also, in the meantime, if the salesperson linked with that deal has gone from your organization, you can still recover all discussion details without starting from scratch. 
Also, read: CRM Experts that put your business first – Top hiring strategies
1) Using Zoho CRM Plug-in
Zoho CRM helps you by providing a small plug-in for Microsoft Outlook, if you need to sync the emails. Now, let us understand where to get the plugin and how to configure it:
First, you need to login into your Zoho CRM account with your credentials.
Next, you need to look for 'Setup' on the top right-hand corner and click on it.
Now, under 'Setup', search for 'Apps & Add-Ons'.
Under the option 'Apps & add-ons', go to 'Other Apps'. Here, you will see 'Plug-in for Microsoft Outlook, just click on it.
Now you need to select your Outlook version from the dropdown list and download the installation file.
Note: To verify your Outlook version, simply open Outlook. Go to File -> Office Account -> About Outlook, here you will get the version details.
Now, run the Zoho CRM_Plugin_for_Microosft_Outlook.exe file.
Under the 'Welcome to the Zoho CRM Plugin for Microsoft Outlook Setup Wizard', click on 'Next'.
Choose the Installation Folder for this plugin. The default location would be: "C:\Program Files\Zoho\Zoho CRM Plugin for Microsoft Outlook\"
See the License Agreement and click on "I Agree".
Finish the installation process. Click on 'Close' to finish the installation.
Next, open your Microsoft Outlook.
Under the Add-ins tab, find the Zoho CRM plug-in. Click on Sign In.
Under the Login dialog box, sign in with your Zoho CRM credentials. 
Note: Click on the 'Keep me signed in' checkbox if you need to remain signed in automatically.
Click on Login. Following sign-in, the Zoho CRM plug-in options will appear.
Now, go to Zoho CRM plug-in >Settings.
You can pick a folder and category from where you want to sync your Outlook contacts to Zoho under the Settings dialog box. Consequently, you can select if you need to sync 'All Contacts' or just 'Contacts owned by you'.
Now, you can choose which outgoing emails you require to sync.
After you have saved your preferences, you can choose any email which you want to sync. 
Go to Zoho Plugin -> Add Email, to directly add any email.
Go to Zoho Plugin -> Search and Add Email
Now, once the email conversation is attached to Zoho, you will see a notification.
Next, go to your browser and log in to your Zoho Account.
Navigate to the corresponding Zoho Lead and under the Emails module, you need to verify if the email has been added.
Now, you will be able to efficiently manage all client communication from one platform itself. Therefore, go ahead and ask your sales team to sync their emails and use your Zoho CRM to its full potential.
Also, read: Salesforce vs NetSuite: Pick the right CRM for you
2) Manually Link Zoho Mail Contacts to Outlook
Moving Zoho Contacts to Outlook will help the user to get access to Zoho Mail contacts in MS Outlook. Mentioned below is the process to link Zoho to Outlook. The user simply needs to follow these easy steps that will lead them to shift Zoho contacts to Outlook.
Enter Zoho Mail and go to the Contacts symbol at the bottom of the Zoho mailbox.
Next, click on 3 stacked dots and then click on the Export option.
From the export contacts, choose the Outlook CSV option.
Lastly, click on the Export Contacts option to export Zoho contacts to the Outlook CSV file.
The imported file would be in a format that is supported by Outlook, the user needs to utilize the import/ export function of Outlook to retrieve all contacts from Zoho to Outlook.
Steps to Import Zoho Contacts to Outlook:
Access the MS Outlook on your application.
Click on the File menu and go to the Open and Export section.
Choose the Import/Export option.
Select the option to Import from another program or file. Click Next.
Choose the option Comma Separated Values. Click Next.
Now you need to browse the Outlook CSV file containing Zoho contacts and click Next.
Select the destination contact folder to shift contacts of Zoho to Outlook and click Next.
Click Finish to import Zoho contacts to Outlook.
Note: In event of many Outlooks account configured in the MS Outlook application, choose the specific mailbox contacts to export Zoho contacts to the Microsoft email client.
Also, read: Top CRM models that take your customer relations to the next level
3) Zoho Sign integration for Outlook
You can now integrate Zoho Sign with Microsoft Outlook, providing an add-in enables users to sign documents or put-up e-sign workflows to get signatures and approvals on paperwork right from their inbox.
With the help of this add-in, users can add their email attachments to Zoho Sign, and instantly sign them or transfer them out for signatures to produce legally binding business documents.  
Steps to add the Zoho Sign add-in to Outlook:
You need to log in to your Outlook mailbox.
Now, open the email and click the More actions dropdown. 
Next, scroll to the bottom and click Get Add-ins.
Choose the search bar and type in 'Zoho Sign for Outlook'. 
Choose the app from the dropdown and click Add.
Click Continue in the following dialog box to allow the terms of use and move.
The add-in will now be appended to your mailbox and ready for use. You may select to keep it pinned on the top of your emails for more convenient access.
Also, read: 7 Signs your business needs to upgrade to a new CRM
4) Integrating Outlook Emails with Zoho CRM through BCC Dropbox
For Microsoft Outlook users, generally, there are two accepted ways of automatically adding your emails to Zoho CRM –
1) Through Zoho CRM Plug-in for MS Outlook (Discussed above) 
2) Through Zoho BCC Dropbox.
Now, we will see how to activate BCC Dropbox in Zoho to automatically drive your Outlook emails to Zoho CRM.
Steps to integrate Outlook emails with Zoho CRM:
At the top right-hand corner of your Zoho CRM instance, select tools, and from the dropdown, choose Setup.
Under the Setup page, below the General tab, choose Email Settings.
Choose the second tab 'BCC Dropbox'.
BCC Dropbox provides you a unique email address, specific to every CRM user. Download the vCard to your system.
Save the vCard as a Contact in Outlook.
Now move to Outlook and type in an email for a Contact / Lead that is already present in Zoho CRM.
Initially, during the first time, open vCard and copy the email ID to the email's BCC field and send the email. From the next time, simply type 'Zoho' in the BCC field and the email ID will be automatically prompted.
Now, move to your Zoho CRM account and search for that specific Contact / Lead to whom you have simply emailed, and see for the emails section.
This integrates your Outlook emails with Zoho CRM.
BCC Dropbox turns out to be a more reliable alternative for syncing your mails in comparison to the Zoho CRM Plug-in.
Also, read: 4 Best CRM for outlook Integration 2021
Conclusion
The above article provides some of the best procedures that help for Zoho Outlook integration. These are the most reliable practices that will make the complete process simple and secure to link Zoho to Outlook. Zoho CRM strengthens your customer management department by automation and streamlining different activities. It helps in doing time-consuming mundane tasks. With intelligent insights and marketing automation, it helps increase your revenues, improve customer satisfaction, and enhance the brand. Now experience strong contact management, configurable reporting features, visual pipelines, and more.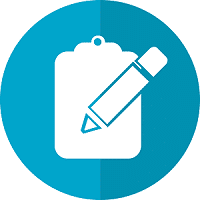 Do you want to implement a CRM system within your organization? Connect with our CRM Experts today!