There is no business online that can sustain and survive without a CRM. CRMs have become a crucial part of several businesses' day-to-day operations. So, it's essential to pick the most suitable CRM for your business. When it comes to business relations and data analysis, most business owners already know that Salesforce is the more popular and trusted option. But there are several more CRM options available online that provide as much regulation and support as Salesforce.  
A CRM program is responsible for maintaining track of all of your team's intercommunications with leads, existing customers, and all of the data connected with them. And there is not any one-size approach that fits all. So, the appropriate CRM for you and your business depends on several things, like your sales cycle, the scope of your business, product depth, and specifically what you're looking for in software. Hence, you must try to find an ideal CRM solution that is most suitable for you by comparing the different software products available in the market. For most businesses, this software search ultimately boils down to "Salesforce vs. NetSuite". 
Salesforce and NetSuite are two remarkably successful software choices. But, how both of these are evolved is very different, yet you can find some similarities. Both of these Salesforce are targeting related client demographics with comparable offerings. Salesforce vs NetSuite, both have proven to be viable choices for organizations varying from smaller organizations to more comprehensive, multi-national organizations. They both have now ambitiously evolved into something more significant, with added capabilities, added market share, and higher ambiguity. 
Now, we will analyse these two CRMs – Salesforce and NetSuite deeply, by looking into their features and integrations and how each program stands against the other, along with pricing, and integrations of both.
Salesforce vs NetSuite – Overview
Salesforce and NetSuite are two of the most popular CRMs available today. But how can you decide which software is the best decision for your business? Here's a quick look at the strengths of each program. 
Salesforce
Salesforce is an extremely customizable CRM with engaging out-of-the-box features such as web to lead, clearing out duplicate leads, email and campaign management, Google apps integration, opportunity forecasting, etc, along with the standard CRM features like Lead, Account, Contact, and Opportunity Management. This CRM is more focused on personalized experiences for customers, and it additionally provides a customized marketing experience. It analyses each interaction with customers and turns it into reliable data. Salesforce CRM furthermore empowers you to connect with its different integrations that help you manage multiple aspects of your business. Salesforce has highly customizable dashboards, allowing users from different industries to use this software in a way that can best serve their customer support staff. Salesforce has driven past traditional consumer service and has attained the spire of marketing and customer management. 
To provide you information on what type of features are incorporated in Salesforce, here is a list of some key features:
Dashboard
Task management
Business intelligence
Data Integration
Outlook integration
Contact management
Pipeline management
NetSuite
Salesforce as compared to NetSuite is a much more popular name, but NetSuite CRM has lots of features that can match those of Salesforce. NetSuite CRM delivers a seamless flow of information across the complete customer lifecycle — from lead to opportunity, fulfilment, order, renewal, cross-sell, upsell, and support. NetSuite has all the abilities of a conventional CRM solution, such as customer service management and marketing automation, ability to manage quotes, sales forecasts, commissions, and partner relationships. NetSuite can furthermore integrate with eCommerce platforms, making it ideal for businesses that use eBay, PayPal, and other online modes of transaction.
As you use NetSuite software to effortlessly share data, you can more efficiently place orders with suppliers, answer customer requirements, and accomplish other important work responsibilities. The most prominent advantage of NetSuite is its capacity to improve collaboration between departments for more reliable decision-making. Data from different areas–including sales, accounting, and other important areas, is shared in real-time.
NetSuite's cross-department integration also helps businesses quickly and effectively make smart business decisions, while additionally reducing productivity loss from data input and correction. 
Here are some of the important features of NetSuite CRM:
Invoice Management
Activity Dashboard
Data Import/Export
Encryption of sensitive data 
Workflow Management
Inventory Management
Lead Pipeline
Project Management
Also, read: Top 5 Reasons to use Salesforce Community Cloud
Salesforce vs NetSuite – Feature Comparison
Now let us take a look at two of the most commonly used CRM systems: Salesforce and NetSuite and understand how they hold up against each other when it comes to key features and driving past closed deals.
Copy Infographic
1) Customization
Salesforce: Salesforce is very highly customizable and has many features available to automate processes. It also provides easy-to-use, admin-friendly configuration tools for process setup and automation. Here, an administrator is required to give permissions and definitions for everything. Reporting in Salesforce is simple, it is an easy process to transform reports into key performance indicators and other analytics, offering multiple dashboards, dashboards by users, or dashboards by roles.
NetSuite: NetSuite offers great customization possibilities with its toolkit, SuiteScript. SuiteScript is built on JavaScript standards and is capable of customizing extremely complicated business processes. Such customizations are also retained within the account when the upgrades are made.
2) Integration
Salesforce: Salesforce's one of most prominent advantages is the AppExchange. Integration with accounting is very complicated and appears simple only when marketing security is concerned. Here, the integration is limited, which makes the user not able to see all the information of the back-office.
NetSuite: While on the other hand, NetSuite does not need to be integrated with any application to have a 360-degree view. It has built-in order management which makes the user see complete back-office information. NetSuite is an all-in-one package; it can handle the same things that Salesforce does, that too without any added cost, plus with an advantage of a direct relationship to an ERP.
Also, read: How to create Campaign in Salesforce for Sales Departments: 5 Best Practices
3) Ease of Implementation
Salesforce: Salesforce is more of an enterprise solution which makes integration a bit more complex process, it is an excellent fit for high-end organizations or enterprises. The capabilities of Salesforce are not as comprehensive as the NetSuite. Businesses need a solid admin to get the most out of Salesforce.
 NetSuite: When it comes to ease of implementation, NetSuite is more efficient because it is easier to integrate and has a more user-friendly interface. NetSuite provides a reliable all-inclusive cloud solution. It is also supported by Oracle, which is one of the leading enterprise software firms in the world.
4) Mobile Access
Salesforce: Salesforce CRM helps sales agents to use native mobile apps for Android and iOS to efficiently handle sales, access dashboards, and files, connect conference calls, collaborate with other team members, and more. 
NetSuite: NetSuite CRM provides customizable mobile apps for Android and iOS to empower users to access business information and perform other essential tasks such as managing leads, creating quotes and orders, monitoring forecasts, and more. 
5) Cost
Salesforce: Salesforce CRM is a more affordable alternative for businesses when compared to NetSuite CRM. This is a subscription-based service that also provides a free trial.
NetSuite: NetSuite is high-priced as compared to Salesforce. It is also a subscription-based software but does not provide a free trial.
6) Support
Salesforce: Salesforce provides worldwide phone support that can be purchased. Content for enhancing user adoption and access to a dedicated success representative can also be purchased.
NetSuite: NetSuite provides phone support for all kinds of plans and can be purchased through premium support plans. Users have access to help websites, online communities, and knowledge base.
Also, read: Salesforce security: the guide to keeping your business and customer data safe
7) Landing Pages and Web Forms
Salesforce: Sales Cloud does not provide marketing automation features like landing pages and web forms. These capabilities are offered separately by Salesforce Marketing Cloud.
NetSuite: NetSuite CRM allows you to build landing pages and reusable templates with a drag-and-drop interface. This helps you to automate lead capture from search engines, websites, and more. 
Salesforce vs NetSuite – Main Differences
The primary differences between Salesforce and NetSuite are:
Salesforce is a CRM, whereas NetSuite is an ERP.
Salesforce is best known for being a popular cloud-based software firm that presents a robust CRM solution, whereas NetSuite is considered as the "leading integrated cloud business software suite".
Salesforce provides a pricing structure whereas NetSuite doesn't provide any pricing information through its website.
Salesforce does not provide accounting software whereas NetSuite does provide accounting software.
Salesforce needs to integrate with third-party apps to get additional functionalities like NetSuite, whereas NetSuite comes with many out-of-the-box tools.
Salesforce is a robust CRM with compelling sales tools and CRM-related products whereas NetSuite is a reliable CRM solution that's versatile with substantial sales and planning tools. 
Also, read: 7 Reports in Salesforce that will help you boost revenue
Final thoughts – Choosing the right CRM for your business
As you can see, there are several similarities and differences between Salesforce and NetSuite. So, picking a CRM system comes down to understanding your goals for the system and your functional requirements. 
Although Salesforce is a CRM leader, it does not mean it will be the best software for you. On the other side, depending on your requirements, ERP can be overkill. So, while choosing the most suitable CRM, always remember the importance of customer relations. The data collected from your consumers is very important as it can build or destroy your business so choose wisely. If you own a small to mid-range business, then you should try the NetSuite CRM, but when you do, it will do much more than to collect data for your organization. Furthermore, if you're looking for a long-lasting CRM, then it is recommended to try Salesforce CRM. This CRM is ideal for small and large enterprises; it is user-friendly and simple to set up.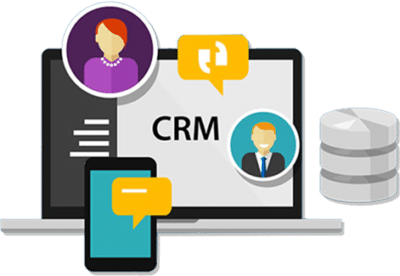 Need to enrich your Salesforce CRM with business focused solutions? Contact our team to understand, how we can help you in achieving your CRM goals.