When it comes to any new technology, business proprietors can look confused. Because we exist in a world that evolves at a super-sonic rate, what appeared similar to a cutting-edge technology 10 years ago had become a household's requirement now.
The same thing is valid for the CRM industry, it has grown remarkably since it first arrived in the early 1990s. This is the reason why several businesses today feel like they have outgrown the CRM system that they own, and, hence, think of shifting to another new CRM system. In today's fast-evolving business landscape, the stakes are high, with modern technologies and trends shaping new opportunities for businesses to grow.
The most reliable customer relationship management (CRM) system can promote your small business by effectively saving and managing consumer and prospect data, it can support your marketing team to get new consumers faster by increasing your lead volume. A comprehensive business-oriented CRM solution performs all this on one platform, holding your business connected with minimum IT involvement and putting you on the track to better growth. It can get you more consumers by expanding your sales team's strength to close deals. It can support your service team to make more clients happy with smart and creative help desk solutions.
Some of the most common indications that show signs that you need to change your current CRM program and a need for a CRM upgrade are unsatisfied customers, unachieved sales targets, lost deals, and if the efforts that you are putting in aren't bringing your desired results. Then it is the high time you take the help of a new smart CRM software for supporting your efforts.

Signs it's time to change your CRM
If you're a small business proprietor, you should understand how important your customer relationships are to succeed. If your business has fallen into any of these red flags, it's a clear indication that your current CRM system has outlasted its usefulness:
Copy Infographic
1) Your data has become limited, disorganized, or unreliable
With much data available about your consumers from different areas of your business, you can't afford to lose data on your most faithful customers, but this can happen when users rely on legacy systems and unsystematic methods. CRM keeps your consumer data in one place, assuring that all the past interactions remain intact. While conventional CRM systems allow you to save a variety of data linked to your customers. Customers count on getting relevant services and robust experiences no matter what adjustments you do in your company. 
When it comes to data, indications that your current CRM solution isn't satisfying your requirements include:
A lack of integration with website tracking tools or social media applications.
The requirement for manual handling of CRM data for analysis or reporting purposes.
A failure to integrate data or business intelligence from different sources.
If your CRM system is not configured to handle a stock of significant data and to design and connect it in ways that drive actionable insights, then you should ask yourself and think of changing your CRM.
Also, read: 11 ERP success factors that can make or break your whole operations
2) Your CRM doesn't fit your process
Businesses often realize that their CRM tool is not meeting their requirements. Like some companies that start their initial solution decision with a limited budget or without much time allocated to research, this results in an insufficient tool. Others may have picked the most suitable technology available at that time, but later found that it hasn't been well maintained and updated, providing you a slow, limited version.
CRM system that was once designed to meet the requirements of any business can become older, and not able to serve what is required. It may no longer support the modern functionality available to others on the market, like:
Live chat to interact with your consumers in real-time.
IP telephony (VoIP) to make calls right from your CRM.
Interactive dashboards for easier business analytics.
Integrated web forms to catch more high-quality leads.
This results in outdated database structure, functional capabilities decrease, data input methods become obsolete, and integrations with the most modern SaaS applications for marketing or sales become impossible.
Also, read: Agile ERP Implementation – Advantages and Things to Consider
3) You lack reporting and are unable to track leads & clients
An efficient CRM system should be able to track the sales and marketing interactions and activities throughout the complete sales process, easily analysing through a customizable reporting dashboard. But it is equally important that your CRM should consider the guesswork of both short and long-term pipeline forecasts, implemented with dynamic fields such as volume, probability, and status.
However, if your CRM lacks effective forecast functionality and sales reporting, then you're severely handicapping not just your sales staff and administration, but company leadership's capability to obtain informed decisions.
Also, consider this picture, if you are in a favourable position of having a flood of a new business and your website gets a lot of traffic and while generating sales leads, but you are striving to keep up with it, and your CRM works way too slow, ending up losing all of these leads, then you might need to change your CRM. 
Also, read: Do small businesses need an ERP system? 7 Signs it's time to implement an ERP
4) There's no or very little support from the vendor
Another disturbing sign is if you don't get sufficient support from the vendor. You need to be clear that you actually need to migrate to a new solution, or can just update your current system?
You may encounter multiple legacy CRM systems that no longer give ongoing support and development. The lack of ongoing free updates is a definite sign that your current CRM provider is not spending in its system to ensure that it keeps up with new technologies and trends in the market to best assist your business. The lack of continuous updates will possibly create compatibility issues with other essential business systems over time.
When adopting a CRM system, you and your employees require adequate and in-depth training. That's why it is essential to pick a CRM vendor that can give hands-on, interactive training and support. Also, if something goes wrong, like a malfunction or a bug, you need to be sure that you can contact the vendor and receive help instantly.
5) Low customer satisfaction
Today no customers want to wait for a long. Customers get annoyed when they don't receive immediate responses to their queries. Angry customers end up writing negative reviews about you. As we all understand a bad word of mouth spreads quickly.
Getting customers is hard enough, but understanding which ones are really valuable for your business is not. With a CRM, you can list consumers based on how much they spent with your business, their annual budgets, or which recurring goods they might require. This helps to forecast their requirements and draw more business while your sales agents can strengthen their relationships with them by reaching accurate data. Consumer complaints appear in various forms and aspects, but they tend to have one thing i.e. disappointment and frustration regarding how you communicate with them. 
Also, read: 4 Best CRM for outlook Integration 2021
6) You're uncertain regarding your path to growth
Your CRM should have the potential to grow with your company, if it's not then it's time to get the kind of CRM that can grow and improve with you. You should be understanding the fact that your organization will be handling a potential rush of new business and you should be completely confident in your company's capability to scale efficiently. 
If you don't believe that your tools and processes are up to the task, it's time to research a CRM solution that meets your business requirements. A proper system will develop with your business without lowering productivity. Some CRMs are firm and steady systems and are not updated with the tools you require to grow. This results in systems not working with new application programming interfaces (API), or other organization platforms.
7) No remote access
Communication issues increase with the growth of your business. This is sure whether you choose extra marketers, salespeople, or support agents. A bigger team involves more tensions among departments and much more challenges when things go wrong.
Most of the time you will need to stop communication with your prospect when you need to attend a meeting. Profitable opportunities can knock on your door at any minute. So, you need to be prepared at all times. Most CRM provides mobile apps. So that you can access your activity schedule and each information linked to your deal on the go. Identify which tasks are pending and what is the current status of the contract. A mobile CRM provides you more flexibility. It helps you update your sales records even when are you are traveling, you can log calls, set appointments, and add notes directly with the help of your smartphone.
Also, read: 9 signs Your Small Business Needs a CRM already
Conclusion
CRM tools are used for maintaining consumer relationships, and the fact is that they can achieve so much more, like enhancing communication, unifying departments, and saving your time and efforts on standard tasks. No business can survive without its consumers' trust, and one of the most reliable ways to develop trust is to adopt CRM software. Remember that getting a new CRM software does not indicate that you negotiate with the quality of your services or products. It must be top-notch and only the best to make your business successful.
A customer relationship management (CRM) tool can become an asset to your business. With the appropriate tool, you can enhance customer relationships and boost revenue. Have a meeting with your team and examine the requirements of your company. Understand the problems and what processes can be fixed with a CRM solution.
Now, finally based on your analysis, make a list of your requirements and try to get the most suitable fit CRM for your business. Get ready to install a CRM platform that is best for your company. All the best!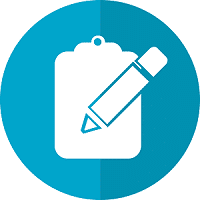 Do you want to implement a CRM system within your organization? Connect with our CRM Experts today!