A savvy shopper who wants to buy a new car knows that add-ons are not on his priority list. He knows things like gas mileage, cost of the ownership and safety rating are the key features that he needs to consider before he goes broke on custom mud Flaps.
Enterprise resource planning ERP software is very much the same. Many ERP solutions are jammed packed with the intuitive and innovative features, but the one that you require for your organization is not integrated into the system then it's simply not worth it. So, when you are evaluating ERP vendors, ensure to have at least these six main ERP components in the system.
Human Resource
Managing your employees should always be an organizations priority. So, an HR ERP component should have a full spectrum of employee management. The biggest feature of HR ERP should be – the Payroll system. Manually submitting payroll and issuing direct deposits can be a time-consuming and very costly task. An HR ERP automates all the payments, the inclusion of the taxes and benefits deduction. With an integrated timekeeping feature hourly payments can also be automated.
Customer Relationship Management (CRM)
Customers should also be topping your list, as without them your business cannot survive and grow. So a CRM feature can help you, keep track of all your customers and lead data within the ERP solution. The insights you can gain from a CRM solution can help you optimize your marketing and sales strategizes. Additionally, you can also use CRM to track conversion history of your leads and reduce redundancy in the sales process.
Copy Infographic
Business Intelligence (BI)
BI has very quickly become a standard in the ERP system as the components of a BI helps you collect and analyse data, providing you actionable insights to your business processes. And this is how businesses start to learn more heavily on decision backed by data.
Reporting is another good feature of BI and it enables you to make sense of the data analysed. Whatever you decide is best for your company, make sure that it is available in your ERP's reporting capabilities.
Supply Chain Management
When you do not have the best tools to oversee your operations, an effective supply chain management is never easy to develop. By ensuring that your EPR has a supply chain feature to stay competitive in the arena, is what you require the most. SCM has the capability to optimize manufacturing and distribution processes to create an overall view of the chain. And this can only happen if you start collecting the real-time data.
Real-time data helps you in making predictive analysis to help with demand planning. It also helps you in creating an accurate and up-to-date minute production plan to keep up with the demand and supply.
Inventory Management System
This is the most collaborative component of the EPR system. Inventory Management works hand in hand with SCM but also works in collaboration with other processes, such as warehousing and sales. The main purpose of it is to manage order fulfilment and stocking functions in a warehouse. Inventory management also comes along with a tracking feature that helps in eliminating manual inventory control. These features include multi-level serial number tracking, revision tracking and multiple units of measure per product.
Financial Management
As every business process involves the flow of money whether it is paying the employees or paying to ship goods, this system works with all the other parts of the ERP system. A financial management system stores and analyses all the financial data and reveal trends in your spending, helping in better understanding your profit and where to cut costs.
Once you've determined specific ERP requirements of your organization, you are ready to review and choose the leading ERP products that best fit your business needs. Since there are many options in the ERP software, as well as vendors, a strong outline that captures your company's business requirements can ensure that you stay on course with meeting these needs.
We are a Microsoft Gold Partner and our experienced Dynamics 365 Business Central consultants are ready to resolve all your business challenges.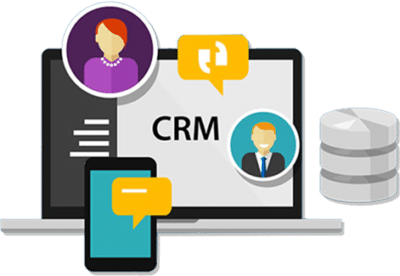 Microsoft Dynamics 365 Business Central is an all-in-one ERP business management solution that helps you connect your financials, sales, service, and operations to streamline business processes. Connect our team if you are interested in implementing Dynamics 366 business central in your business.