The emerging marketing trends for the coming years highlight the paramount importance of placing the customer at the core of the overall strategy. Understanding their preferences and interests becomes crucial in designing personalized campaigns to achieve this goal.
Rapid technological advancements have transformed business practices, with many now adopting Customer Relationship Management (CRM) tools. These systems offer a centralized repository for managing all contacts efficiently. Among the leading CRM solutions, Salesforce stands out as a prominent choice.
Salesforce offers a range of services and support to enable seamless business operations. Among these services is Salesforce DMP (Data Management Platform), an integral component of Salesforce Marketing Cloud Services.
DMPs serve as advanced technological platforms dedicated to storing and managing substantial digital data, particularly customer data like cookie IDs, mobile identifiers, and campaign information, accumulated over time.
With Salesforce DMP, businesses gain access to valuable data sources, allowing the creation of impactful Marketing Campaigns.
Beyond collecting an enterprise's campaign data, DMPs play a pivotal role in empowering marketers and advertisers to construct customer segments, leading to enhanced performance.
These segments typically rely on various factors such as demographic data, historical browsing behavior, geographical location, device usage, and more.
In this article, we will go through Salesforce DMP, exploring its functionality, key features, capabilities, and other relevant aspects.
What is Salesforce DMP?
Data Management Platforms (DMPs) serve as centralized platforms designed to aggregate and store digital data in one unified location. Salesforce has established itself as a pioneering power in the realm of customer relationship management (CRM) software.
Operating as an advanced data management platform, Salesforce DMP expertly consolidates information from both internal and external sources, resulting in comprehensive and detailed user profiles.
This strategic feature empowers marketing teams to create highly specific segments, enabling the development of targeted marketing campaigns tailored precisely to their audience's preferences and requirements.
As a result, businesses can effectively capture their target audience's attention and achieve the ultimate objective of driving service sales.
Benefiting from advanced audience segmentation, customer device graphs, and cutting-edge ML/AI tools, users gain improved effectiveness and efficiency in their marketing efforts.
Moreover, its capacity to handle substantial data volumes allows for seamless integration of partner data utilizing the same tool, further amplifying its utility and versatility.
Also, read: Salesforce for Retail: How Can Salesforce Strengthen E-commerce?
Salesforce DMP Key Features and Capabilities
Discover the Empowering Capabilities of Salesforce DMP: Boosting Marketing Campaigns through Data-Driven Personalization.
Salesforce DMP empowers marketers with a robust suite of tools to unlock the potential of data, enabling the creation of highly personalized and impactful marketing campaigns.
By harnessing valuable customer insights and advanced segmentation techniques, businesses can optimize their marketing strategies, promoting improved customer engagement and ultimately driving superior business outcomes.
We highlight the key features and functionalities that make Salesforce DMP a game-changer in the realm of data-driven marketing.
Copy Infographic
1) Gathering the Customer Data
In the era of abundant customer data, marketers face challenges in its effective utilization, while agencies and publishers seek optimized data management.
Salesforce DMP – a powerful solution for seamlessly gathering customer data from diverse sources: websites, mobile apps, CRM systems, social media, and beyond.
This platform captures both anonymous and known customer data, spanning demographics, browsing behavior, purchase history, and cross-channel interactions.
2) Unifying the Customer Data
Experience seamless data unification with Salesforce DMP. By combining disparate data sets, the platform creates a singular, trusted customer profile.
This unified view empowers every department with comprehensive insights, enabling a shared understanding of the business and customer journey.
Unlock valuable customer preferences, interests, and behaviors for a comprehensive understanding of your audience.
3) Segmenting Data
Utilize Salesforce DMP to segment customer data effectively, identifying opportunities and improving targeted communications.
By grouping customers based on attributes and behaviors, organizations can optimize marketing campaigns, delivering relevant messaging and offers that boost revenue streams.
Empower your marketing efforts with precise customer segmentation and drive impactful results.
4) Audience Insights
Leverage Salesforce DMP's robust analytics and visualization tools to extract actionable insights from customer data. Gain a deeper understanding of audience characteristics, preferences, and trends, refining marketing strategies and optimizing customer engagement.
Uncover valuable consumer segments to target and unlock cultural insights that improve connections, conversions, and overall customer experiences.
5) Personalization
Optimize your marketing outreach with Salesforce DMP's audience activation capabilities. Seamlessly target customer segments across various channels like email, digital advertising, and social media.
Personalize messages for the right audience, at the right moment, elevating customer experiences and yielding superior marketing results.
6) Privacy and Compliance
Improve and strengthen customer relationships with Salesforce DMP, uniting and capturing data for profound insights. Ensure data privacy and compliance with GDPR and CCPA regulations.
Benefit from consent management, data anonymization, and robust data governance tools, meeting legal and ethical data handling standards seamlessly.
Trust Salesforce DMP for secure and responsible data management. 
Say Goodbye to Manual Data Entry and hello to Streamlined Workflows that Spark Joy.
Join us on a journey of automation, accuracy, and time-saving exhilaration. Try CTK Email Parser today and elevate your business to new heights!
Also, read: Salesforce Implementation Checklist: Best Ways to Get the Most Out of Your CRM
Advantages of the Salesforce DMP
Now that you have a fundamental understanding of what Salesforce DMP is? Let us now explore the prominent advantages of Salesforce DMP, positioning it as the most reliable Marketing Data Management Platform:
No data silos are using the Salesforce DMP, which brings all data together. You can locate the target client base and lookalike segments using Salesforce DMP.
You can quickly gather, store, and organize your data with the use of Salesforce DMP. You can now more easily retrieve it as needed and use it to develop customized marketing campaigns.
It can simply integrate with other Salesforce tools, which improves its capabilities such as better prediction, optimized data extraction, etc.
It grants you access to premium data sources that help you in producing better leads while also helping you in determining their requirements and interests. You can carefully choose your Sales and Marketing actions by using Salesforce DMP.
You can develop data-driven marketing plans with the help of Salesforce DMP, which ultimately boosts sales and revenue. You might conduct cross-device marketing initiatives, such as those for mobile and desktop.
With Salesforce DMP, you can refine your complete customer journey after learning more about your customers' requirements.
Also, read: Mastering Salesforce Marketing Cloud Implementation: A Comprehensive Guide
How can Businesses use Salesforce DMP?
Salesforce DMP remains at the forefront of marketing innovation, enabling novel customer connections. The latest addition, Einstein Segmentation, leverages machine learning to reveal various personas within the audience.
In summary, Salesforce DMP's robust features empower marketers to achieve unprecedented success in customer engagement and segmentation.
Make thorough customer profiles
Cultivate seamless data capture, secure storage, and comprehensive consolidation of customer data from all sources, leading to improved insights into their preferences and behaviors.
Discover new perspectives
Leveraging artificial intelligence, unlock new audience segments based on their interests while uncovering hidden trends and patterns in user behavior.
Gain valuable insights into the customer journey across all touchpoints, enabling a comprehensive analysis of strengths and weaknesses in your business interactions.
Adopt AI-powered capabilities for a deeper understanding of your customer base and strategic improvements.
Provide customers with more personalized experiences
Harness the power of AI within Audience Studio to craft highly precise audience segments.
Deliver hyper-personalized messages to these segments through their preferred channels, ensuring timely and targeted communication for optimal engagement.
Enrich your marketing strategies with Audience Studio's AI-driven capabilities, leading to superior customer interactions and outcomes.
Manage permission and approval
Effortlessly manage and tailor multiple consent policies within Audience Studio, ensuring compliance with different global regulatory requirements and audience preferences.
Stay adaptable to diverse trends and regulations, while confidently navigating different regulatory environments worldwide.
Also, read: Salesforce CTI Integration: The Complete Guide to Streamlining Your Communication
Final Thoughts
In today's marketing landscape, data-driven strategies hold unparalleled significance. Salesforce DMP, as showcased above, empowers marketers to amplify audience insights, optimizing campaign effectiveness.
With Salesforce DMP, understanding customers becomes seamless—discovering their preferences, activities, and more—leading to targeted marketing endeavors. Personalized messaging improves user impact and significantly boosts conversion opportunities.
Salesforce DMP can help improve marketing prowess, enabling meaningful customer relationships and improving campaign outcomes.
Connect with us to explore the extensive capabilities of Salesforce DMP that can drive your business to new heights. Benefit from a free and positive consultation, where we will share in-depth insights and features of the Salesforce platform, empowering you to improve customer reach, gain invaluable insights, and make data-driven decisions.
Contact us today to unlock the full potential of Salesforce DMP for your business success.
Also read: Mastering Salesforce Experience Cloud Implementation: A Comprehensive Guide
FAQs
1) What is a data management platform (DMP)?
A data management platform (DMP) serves as a refined software system designed to store, organize, and interpret customer segment and ad campaign data from diverse sources. These platforms are invaluable tools for business professionals, facilitating data sorting & analysis, and providing valuable insights to optimize marketing tactics. Among the top-tier options available, Salesforce DMP stands out as an exceptional choice to implement for your business requirements.
2) What is the Process of a Data Management Platform?
Data Management Platforms (DMPs) streamline customer understanding with efficient analysis of contextual, behavioral, and demographic data, enhancing interest and preference-based customer segmentation. Operating discreetly in the background, most consumers remain unaware of DMPs' presence as they browse websites and products. These systems adeptly collect and utilize surfing data to tailor ads across digital channels. Additionally, DMPs primarily gather third-party data, temporarily storing it to optimize data management effectiveness. Embrace DMPs for a seamless and data-driven approach to customer engagement.
Modern websites incorporate tracking code to monitor and analyze visitor activities across the internet. Leveraging this data, DMPs construct anonymous customer profiles, organizing them meticulously. The process repeats, with DMPs collecting response data and continuously refining campaigns in real time. This iterative data management loop leads to optimization and the discovery of new target audiences, ensuring your marketing strategies remain dynamic and effective.
3) What is the Salesforce Data management platform's primary goal?
The primary aim of a Salesforce Data Management Platform (DMP) is to enable businesses to gain comprehensive insights into customer demographics. By understanding the factors that drive purchase decisions, businesses can create targeted campaigns that resonate with specific target segments. Salesforce DMP empowers organizations to align their marketing efforts effectively, optimizing customer engagement and acquiring superior results.
4) Why do businesses need a Salesforce-like data management platform?
Recent research reveals that approximately 60% of marketers have already adopted data marketing solutions, while an additional 25% plan to initiate investments within the next two years. The growing awareness of the advantages of a data-driven marketing strategy is evident, as marketers recognize its potential in facilitating real-time customer interactions and delivering improved customer experiences. So, adopting data-driven approaches leads to more engaging customer interactions and ultimately drives a more valuable and rewarding customer journey.
For data-driven marketers, a Data Management Platform like Salesforce is an invaluable asset. Today, one of the most significant challenges faced by marketers is creating a unified view of their customers. This involves consolidating data into a single platform for enhanced data management, enabling real-time segmentation and analysis to make informed decisions, and subsequently optimizing and targeting campaigns effectively. Salesforce DMP comes into the picture, adeptly addressing these challenges and streamlining the entire process for seamless data handling and successful marketing endeavors.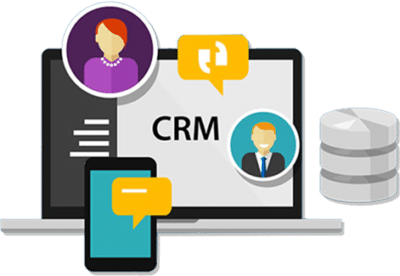 If you are new to automation and confused about Workflow or Process Builder. Need not to worry, we have got you all covered. Talk to our experts and clear all the cloudy thoughts about automation.