"Salesforce CTI integration streamlines and enhances customer interaction management by seamlessly integrating your Salesforce account with your CRM system. This helps in boosting efficiency and effectiveness in managing customer relationships."
In today's competitive landscape, meeting customer demands while maintaining productivity can be challenging. However, by streamlining customer service and sales processes and adopting a customer-centric approach, businesses can deliver a personalized experience and adapt to changing market dynamics. The reason behind this transformation is increased competition, declining profit margins, and heightened customer awareness of their rights and options.
CRM solutions are integral for businesses to effectively manage customer records. They enable storing a wealth of information, such as invoices, payroll, sales receipts, and more. Among the top CRM systems, Salesforce stands out with its cloud-based architecture, providing remote access, flexibility, and exceptional functionality.
This software streamlines customer care, marketing, sales, and other crucial business operations through automation. Adopt Salesforce for enhanced efficiency and comprehensive management of your customer relationships.
You can also optimize your Salesforce experience by integrating it with CTI (Computer Telephony Integration) systems. By seamlessly integrating Salesforce with CTI systems, representatives can efficiently handle customer interactions, leading to enhanced customer experiences.
With CTI integration, enjoy automated call logging, 'click-to-dial' functionality for softphones, options for local presence numbers or 'Application Addresses', voicemail integration, and screen alerts for incoming calls.
Empower your team with these advanced features to optimize productivity and deliver exceptional customer service.
What is CTI For Salesforce?
CTI, or Computer Telephony Integration, seamlessly connects your computer systems with your phone system, enabling information sharing between the two. This important technology empowers businesses to efficiently manage inbound and outbound customer calls.
Boost customer satisfaction and minimize wait times through CTI integration for Salesforce. You can improve sales productivity with computer telephony integration (CTI), allowing sales reps to perform phone functions directly on their computers.
Automatic logging of call activities and notes directly in Salesforce ensures accurate tracking and recording of client interactions. On-screen controls streamline call management, including answering, disconnecting, placing on hold, and transferring calls.
This improves efficiency, enhances customer service, and maintains comprehensive records with CTI for Salesforce.
You get seamless workflow and efficient call routing by integrating Salesforce CTI with Third-Party automatic call distributor systems. This helps you direct customer calls to the appropriate departments automatically, improving productivity and streamlining operations.
So, leveraging CTI for Salesforce unlocks improved sales processes, customer engagement, and productivity, driving revenue growth. This integration empowers agents with access to key telephony features, enabling seamless communication and boosting sales effectiveness.
You can furthermore maximize productivity and efficiency while delivering superior customer service through Salesforce's CTI integration. Elevate your business performance with Salesforce CTI integration and unlock its full potential for sales success.
Call Park and pickup
Call mute and un-mute
Call forwarding
Call transfer
Supercharge your business with our expert Salesforce Integration Services!
Unlock seamless data flow, enhanced efficiency, and improved customer experiences.
Features of CTI
CTI (Computer Telephony Integration) offers a range of features that enhance customer service and streamline communication within Salesforce. Here's a concise summary of key CTI features:
1) Phone controls
CTI software offers phone control features like answer, hold, mute, call forwarding, conference, and hang-up into a single interface.
This eliminates the need for call center agents to switch between their computer software and a physical phone during customer interactions. As a result, agents experience fewer distractions and can focus better on managing calls.
This seamless integration improves call management, improves agent productivity, and ensures a more streamlined and focused customer interaction.
2) Automated dialing
Click-to-call allows customers to connect with call center representatives while using an app or browsing a website, improving accessibility and convenience.
Meanwhile, agents can leverage predictive dialing or auto-dialers to call a list of numbers automatically. When a connection is detected, the call is passed to a live agent.
This feature allows agents to engage with more customers in less time, improving productivity and enabling faster target achievement.
A CTI tool includes the following automated dialing features:
Click-to-call
Predictive dialing
Auto dialers
3) Information-rich window pop-ups
CTI's screen pop feature automatically displays relevant customer information on the agent's screen when a call is received. This allows agents to efficiently answer calls by easily accessing stored information about the caller.
The screen pop feature searches through the CTI application and presents essential information needed to address customer issues, including caller authentication through ANI or DNIS.
It also provides access to calling history and other customer data, enabling agents to deliver personalized and efficient customer service.
4) Call routing or transferring
CTI's Automatic Call Distributor (ACD) uses data-directed call routing and transferring to match inbound call information with the company's database.
It automates the process of routing calls to the appropriate agent's system, improving complaint resolution speed and customer satisfaction.
A valuable tool for call centers handling high call volumes, it enhances efficiency and allows quicker resolution of customer complaints.
5) CRM integration
CTI systems provide smooth CRM system interaction, making it possible to easily retrieve client information right from the CRM dashboard.
Additionally, teams are empowered to access client data with ease with the help of connection with contact center platforms, unified communications, and VoIP PBX phone systems, which promotes improved cooperation and communication throughout the organization.
6) Call recording and analytics
CTI tools provide agents with comprehensive call recording and monitoring capabilities, accessible directly from the CTI screen. This valuable feature enables agents to gain a deep understanding of customer issues and deliver personalized solutions.
By leveraging call recordings, agents can extract valuable insights to enhance their support and provide tailored assistance. With effective call recording and monitoring, CTI tools significantly upgrade the level of customer service provided.
Also, read: 15 Best Salesforce Integrations for Optimizing Your Business Operations
Salesforce CTI Integration: Step-by-step Guide
Integrating Salesforce CTI (Computer Telephony Integration) involves several steps to ensure a seamless connection between your telephony system and Salesforce. Here's a step-by-step process for Salesforce CTI integration:
Copy Infographic
1) Determine your needs, then pick a CTI solution
To ensure a successful Salesforce CTI integration, it is crucial to begin by identifying your specific needs and requirements. Once these are established, carefully choose a CTI solution that aligns with your business objectives and is compatible with Salesforce.
Salesforce's AppExchange marketplace offers a wide range of CTI integrations to explore and evaluate. Taking the time to choose the right CTI solution sets the foundation for a seamless and effective integration process.
2) Set up Telephony System and Objects
Telephony integration objects are key for storing and managing telephony-related data and streamlining call management. Customizable objects like Call, Call Log, Call Participant, and more adapt to your organization's specific needs and data structure.
By tailoring these objects, you can effectively capture, analyze, and utilize call-related information to improve tracking and optimize customer interactions with precision and efficiency.
3) Configure Call Centre Settings
To align the call centre features with your organization's requirements, customization is essential.
In Salesforce, access the Call Centre settings by navigating to Setup > Call Centres.
Create a new Call Centre and input essential information such as name, adapter URL, and authentication details. After configuring these settings, save them to set the desired call centre functionality.
4) Configure Soft Phone Layout
The Softphone layout serves as a customizable interface within Salesforce, offering comprehensive call controls and caller information during conversations.
It allows you to tailor the layout according to your brand's preferences, including the addition of call redirection options.
This customization helps minimize data entry errors and ensures accurate customer interactions.
5) Associate Users with the Call Centre
To grant users access to CTI features within Salesforce, associate them with the call centre by assigning suitable call centre profiles. This assignment determines their level of access and permissions.
Once users are assigned to the call centre, they can utilize crucial call controls and access caller information seamlessly. This streamlined approach facilitates efficient management and tracking of customer interactions.
6) Add and configure CTI Soft Phone to the application
To establish seamless integration between your telephony system and Salesforce, you need to install the CTI adapter provided by your preferred solution. This adapter serves as a bridge, connecting the two platforms.
Configure the adapter settings to align with your telephony environment and Salesforce instance.
Once set up, the CTI softphone within Salesforce will display caller information and call controls, enabling users to manage calls effortlessly without the need to switch between Windows and applications.
7) Test the Integration
After completing the CTI integration, it is important to perform thorough testing to ensure proper functionality. Test different features including inbound and outbound calls, screen pops, call logging, and call transfer to verify seamless connectivity and expected performance.
This testing stage is essential for identifying any potential issues or areas that require refinement. By actively testing the system, you can ensure a robust and reliable CTI integration that meets your organization's requirements.
8) Provide User Training and Support
To maximize the benefits of the CTI integration, provide comprehensive training to your users, especially call centre agents, on effectively utilizing the CTI features within Salesforce.
Additionally, offer ongoing support to address any questions or challenges that can arise during the integration and implementation phases.
Collaborating with a trusted Salesforce Partner or consultant is recommended to ensure seamless integration and to receive expert guidance throughout the process.
Also, read: Common Salesforce Integration Challenges And How To Overcome Them
Say Goodbye to Manual Data Entry and hello to Streamlined Workflows that Spark Joy.
Join us on a journey of automation, accuracy, and time-saving exhilaration. Try CTK Email Parser today and elevate your business to new heights!
Salesforce CTI Integration: Key Benefits
You can streamline your sales processes and other business operations, get insightful information from telephonic data, and improve team visibility by connecting Salesforce with a CTI solution. Let's look at the main benefits for each team:
For Sales:
By providing your business a local phone number through your cloud service provider, you can reduce the number of missed calls brought on by contacts thinking the call is spam.
You can use sales automation tools to quicken the conversion of leads into clients.
Phone calls can be made more quickly with features like "click to dial" and "power dial." This decreases the time leads are waiting.
Tracks KPIs like average call time, outbound call volume, conversion rate, etc. KPIs help managers in evaluating team and individual performance, locate areas for coaching and training, and offer unbiased data to support incentives and rewards.
Ensures that all team members have access to customer data, even if the customer's designated salesperson is not present, to support team sales. A thorough examination of sales operations is possible with the help of call recording and tracking.
For Operations:
Improved real-time communication between the sales and support departments.
Provides you access to dashboard statistics that provide information on the productivity, efficiency, and impact of call centers on customer experience.
Enables you to keep your sales and support team informed about production and shipping deadlines.
Enables you to view customer history so you can determine whether the sales and support teams are delivering top-notch customer service.
Your sales and support teams' improved productivity and efficiency help operations accomplish their overall business goals.
For Support:
Provides a click-to-dial function that makes calling customers easy and quick.
Callers can be provided self-service options using devices like interactive voice response (IVR) with the ability to intelligently route calls.
Provides customer care representatives access to Salesforce's phone features, such as call forwarding, call holding, call muting, etc.
By comparing the calling number with the database information for the calling customer, calls are confirmed to be real, lessening a key cause of customer annoyance.
Offers an ACD that routes incoming calls to the most suitable available agent.
Provides support team the resources they need to offer an omnichannel customer experience that boosts client satisfaction.
Provides support employees with the ability to quickly access pertinent data, such as call logs, payment history, etc., to provide individualized assistance.
Automates a screen pop that shows the caller's details and call history to speed up processes and help customers.
Provides managers the skills to evaluate team and employee performance and set growth goals through the use of tools like call recording, call monitoring, and call whispering.
Also, read: 5 Reasons To Choose A Professional Salesforce Integration Partner
Conclusion – Implement Salesforce CTI Integration to see a quick increase in sales and customer service
CTI is a powerful tool that optimizes efficiency and effectiveness for businesses. It improves call management, enhances the customer experience, improves productivity, and reduces costs. With its wide-ranging benefits, CTI is valuable for businesses of all sizes and industries.
In today's market scenario, Salesforce CTI Integration is essential for businesses striving to recover lost time due to the pandemic. It empowers reps to focus on their work and deliver exceptional customer experiences.
With automation, it saves time and effort while providing agents with contextual information for more impactful conversations. CTI integration boosts morale and enhances efficiency, enabling businesses to thrive in a competitive environment.
Setting up an integrated CTI solution requires technical expertise in telephony systems and Salesforce CRM. If you lack these skills, it is advisable to seek assistance from a company specializing in CTI Salesforce integration services. Cynoteck, a trusted Salesforce partner, offers extensive experience in creating secure and efficient connectivity between various applications and devices. Our expertise ensures reliable and flexible implementation, enabling seamless integration between cloud, on-premises, legacy systems, and emerging technologies like IoT and mobile devices.
Also, read: Salesforce Integration Best Practices: Avoiding Common Mistakes
FAQs
1) What is CTI Integration for Salesforce?
Salesforce CTI Integration seamlessly connects telephone systems with CRM software, enabling call center activities to be directly linked to user records in Salesforce. By simply clicking a button, agents can access customer information, including data, tickets, and more, instantly on their desktops. This streamlined access allows agents to retrieve contact details and build accurate customer profiles before making any calls, improving efficiency and customer interactions.
2) What is the process for Salesforce Integration for CTI?
Salesforce Open CTI integration ensures that calls and CRM data stay synchronized, enhancing productivity. With Salesforce CTI integration, customer support teams gain a real-time 360-degree view of customers, facilitating personalized experiences and leading to higher satisfaction and faster issue resolution. This integration empowers teams to deliver exceptional service and achieve higher customer satisfaction levels.
3) Can Salesforce be integrated with VoIP?
When choosing a business telephony solution, ensure the VoIP service offers Salesforce phone integration. Integration availability varies by provider. Assess the integration process complexity, as some are easier to set up. Seamless integration is crucial, particularly if you have existing Salesforce data. You need to make an informed decision based on your business telephony needs.
4) What customer success tools does Salesforce offer?
Salesforce has developed the Salesforce Customer Success Platform by combining various products. This complete tool includes the Sales Cloud, Marketing Cloud, Community Cloud, and App Cloud. It provides organizations with a unified platform to drive customer success and optimize their business processes.
Here is a description of each tool's functions:
– The automation of sales tasks and lead management are handled by the sales cloud.
– Customer journey mapping, social media marketing activities, and process automation are all made possible by the Marketing Cloud.
– A platform for internal communication among team members, the Community Cloud also enables outreach to partners and contractors.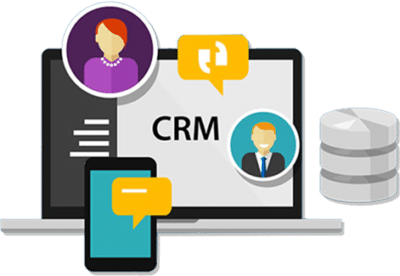 If you are new to automation and confused about Workflow or Process Builder. Need not to worry, we have got you all covered. Talk to our experts and clear all the cloudy thoughts about automation.