With the increasing number of mobile users each year, there are more and more opportunities for enthusiastic entrepreneurs that have an excellent app idea. With this boom in the trend of enterprise mobile apps, nowadays people are coming up with innovative mobile app ideas for their business growth. As these mobile apps are fully connected to the service offered by a business, they help drive more sales and traffic that ultimately transforms into higher revenue.
Developing mobile apps for businesses helps them reach a new audience at a higher level and also helps their current consumers more reliably. But you should always keep in mind one very important factor i.e. how to successfully turn an app idea into reality. 
Having a great app idea is only the start of your entrepreneurial journey. Verifying that app idea and transforming it into reality – turning it into a completely useful and practical mobile app and assuring app downloads is an entirely whole new game.
Although the process of launching a mobile app appears pretty straightforward however it incorporates several essential steps that cannot be missed. But people are unaware of the processes or steps required about how to turn an app idea into reality. And due to a lack of information and expertise among start-ups and authorized businesses, the majority of them don't understand how to shape their app idea perfectly.
It requires exceptional strength and patience to build an application that is sustainable for usage by users all around the world. A lot of work is needed to be done to verify the idea and successfully launch the app.
It's not sufficient to have only a vision or plan, as you need to execute that vision and transform it into a reality. So, in this blog post, we will study some basic approaches or steps for transforming your app idea into a successful app product.
Also, read: Native Mobile App Development: Pros, Cons, Alternatives, and cost optimization
Steps and ideas towards how to turn an app idea into reality
The process of building an app is a small race that you need to complete before others do. The primary idea should be to focus on application quality and clarity and how powerful and efficient is its use. Defined below are some key steps that can help you to get your mobile app idea transformed into reality:
Copy Infographic
1) Write down the app and your feature list
The most crucial aspect of an efficient app is a wise and sensible idea. Sometimes there are cases when your idea may be the best for you but, for others, it might turn out as expected. Therefore, with a deep analysis of the market, you can make your idea a bit more polished.
If you can communicate your proposed app idea to the user, only then it would be impactful. You should look for different tools on the web that can be brought into use for making your idea a success. Conceptualizing your idea starts by taking some notes. You can start your work by putting your ideas down on paper.
Composing your feature list on a piece of paper helps you to concentrate on your idea and refine it. Try making your feature list clean and easy to understand as it plays a major role in the success of your product.
Also, read: How to outsource mobile app development in 2021: 7 things to keep in mind
2) Do thorough market research
Market research includes a thorough competitor analysis to determine if any business or people have previously solved the problem, or at least have tried to solve it. After you have composed your powerful list of features, you now need to do market research to know the trends, competition, and market requirements.
You need to check that no similar app exists in the market and if you find any related apps find out their ratings, feedback, reviews, and what are the things that these apps lack or miss. Add those features to your app and make it different and more engaging.
3) Identify the Audience
It is very essential to understand that who would use your app and what the audience would be for your app. Without defining the audience, you cannot move further. The user base can be from a particular group of age group, region, salaried ones, or any particular profession. Your whole project moves around user engagement.
Once you know some demographics concerning the audience, you can discover what people from these demographics like or prefer. Your audience will determine your app's success and will also help you in tailoring your app accordingly.
Also, read: 11 questions on QA and testing to ask your App development partner
4) Choose the technology and platform to get started
Here you need to choose between Apple or Android or both. App development is defined as a resource-intensive process and to assure great success, you must determine the platform that you would be developing for before starting with the development process.
The target audience defined in the previous step would likewise help you decide the platform to develop for. If your target consumers are primarily iPhone users, then it would be a more suitable choice to produce and deploy the app on the Apple App Store. And if android consumers form the majority, deploying on the Google Play Store would be a sensible choice.
You may also choose to develop for both Android and iOS platforms together by hiring two sets of developers and deploying both the apps together. A more beneficial strategy here would be to develop a hybrid or a cross-platform app that runs on both devices.
5) Identify the Monetization Strategy
If you plan to make money from developing your mobile app, then the monetization strategy needs to be set well before the development process and launching of your app. You should have a definite idea of how you plan to earn money with the app.
You can earn money from your app idea in different ways: in-app purchase, subscription fee, user data, in-app ads, sponsorship, etc. You need to understand which method works for your app, market, and audience. You need to pick 1 or 2 techniques that would provide you with a high return on investment.
6) Create a Rough Sketch/Wireframe
This might be something new for you that you may have not done before or may not know how to do it. Here, you can make a rough sketch by using pencil and paper, while a wireframe can be designed utilizing some online tools.
This wireframe or rough sketch helps you explain the concept and improve the requirements of your product. Wireframe/sketch helps polish your app idea and features list. Your wireframes accompanied by your feature list will produce pretty great specifications for you to create the mobile app.
Also, read: Top Web App Development Mistakes to avoid in 2022
7) Find an app development partner and get estimates
After getting your initial version of the wireframe and feature list, you need to begin identifying vendors that can develop your mobile app in a cost-effective and high-quality way. You can search for some global vendors and local vendors as well and can reach out to them. A reputable vendor should assess your details while asking you several questions with some suggestions to enhance your idea. Make sure to clarify them in detail so that your plan is properly communicated. 
Bigger apps with more complicated features can cost you more and may take years to develop. So, you need to evaluate these vendors on prior performance, price, process, testimonial, time, and their enthusiasm to serve you. You will also require money for testing, marketing, and other charges connected with running a business.
8) Finish the UI/UX
After choosing the company, you should work with them to design the UI/UX of the app. You should ask them to first build the detailed wireframe of the app so that you can visualize each function, screen, and progress of the application.
Creating the visual design of the application gives the colour, fonts, theme, and visual appeal for your plan. This measure will provide you with a near-final illustration of how your mobile app would look and how it would flow. You need to pay the correct value to your mobile app developer.
Also, read: The Guide to Developing and Adopting a Mobile App Strategy for Businesses
9) App Development and Testing 
Now as your app developer starts developing your app. They should be sending you the progress of your app every week and you should be able to test and provide them your feedback. It is very crucial for you to QA your app as they create it, because this assists you to measure the quality, timeline, and cost, and determine whether the mobile app requires some changes or not. If it suits your budget, get it finished right away. If not, then you should wait for the next phase.
10) Launch the App and Market It
After you are satisfied with the app, this is the final step of launching your application in the market. You should launch it in the Google Play Store and iTunes App Store and start marketing the app. If needed you can also get some consulting from professionals about app marketing or you can do it by yourself.
Start on Twitter, Facebook, and Instagram, this is a simple way to spread the word about your app. You can further reach out to bloggers and reporters. You can hire an app marketing company or PR if you have more budget.
Also, read: How to grow your business with mobile apps
11) Gather Market Response and Prepare for the Next Phase
You should always have room for improvement. Because when the app is launched, it is common for developers to get positive and negative feedback. After the launch and marketing, you can get the market response, user data, and demand. If you get a great response, you can prepare for the next phase of the app. And if the app did not respond well in the market, then you need to find out what is preventing growth and have a plan of action accordingly.
Final Thoughts
If you have a vision of creating an app, it is never too late to accomplish your dream and turn your app idea into reality. The above-defined ten key ideas are truly helpful in producing a rewarding experience during your journey. You can always begin from scratch with the least amount of money at your end. Once you get your ideas straight, create an appropriate group, and make it happen. If you have a concept and vision, then you have tons of resources available to familiarize yourself with the app development. Several people are willing to spend money in your direction if your application is appreciated by them and is in their best interests. You will need the fuel of building more applications right away!
Also, read: Flutter Basics: why use Flutter for mobile app development
FAQs
1) How much is an app idea worth?
There are many different variables and the cost for a mobile app could vary from $5,000 to $500,000. The average price range can be somewhere between $100,000 and $300,000, and the complete development process needs around 12-20 weeks. 
2) How do I turn your idea into a product?
You can transform your idea into a product by following the steps below: 
Step 1) Record and document your design ideas. 
Step 2) Ensure that your invention is not already patented. 
Step 3) Do some research work to make sure that your idea has a market. 
Step 4) Design a model to see that your idea can work in real life. 
Step 5) File a Patent. 
3) Is it difficult to code an app?
Learning how to code an app is going to be difficult. However, you can learn to code your first app within 30 days, but for this, you need to work very smarter. If you get successful, though, you will need to put in lots of work and effort. 
4) Why do apps fail?
If poor research is done, it will lead to poor process execution which becomes the main reason why mobile apps fail when launched. You should focus on efforts on audience research and market, following platform-specific most reliable practices, with uncompromising quality assurance testing. This would surely turn out to be the primary difference between success and failure.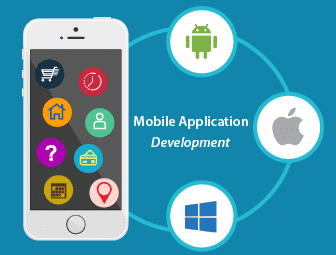 Do you want to leverage mobile technology for your business? Cynoteck is a one-stop Mobile app Development Services provider. We provide iOS and Android application development services so that you can reach your target audience on any device.